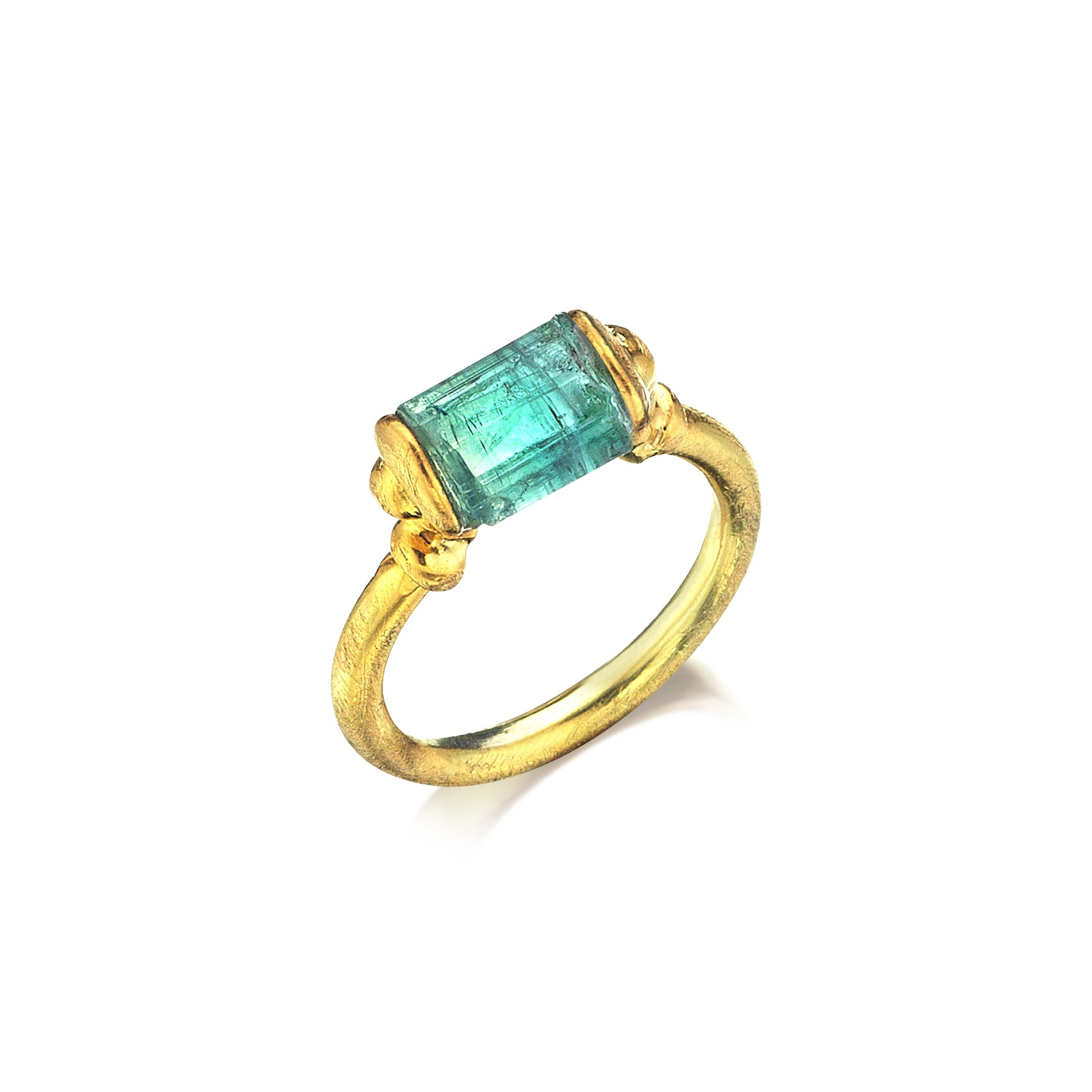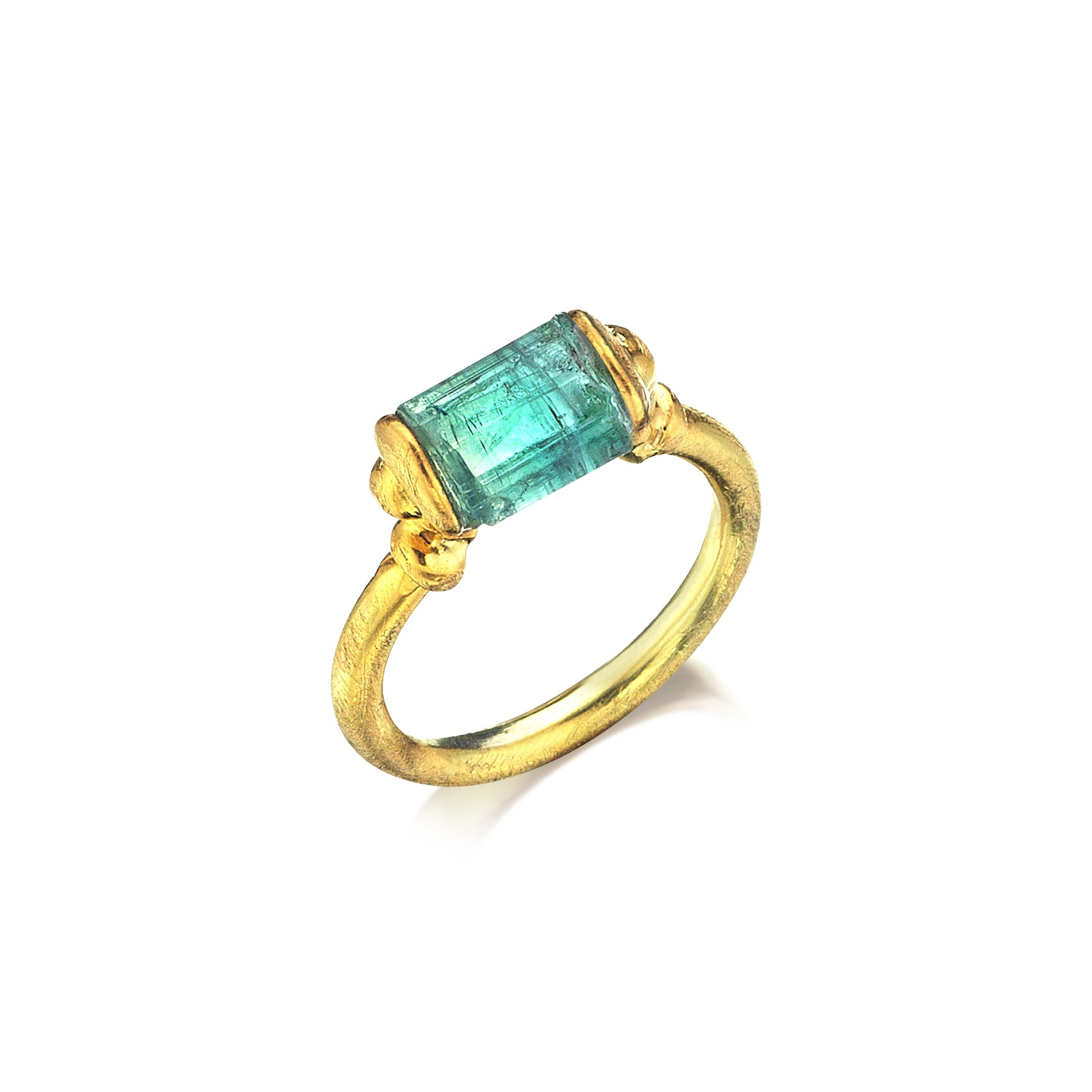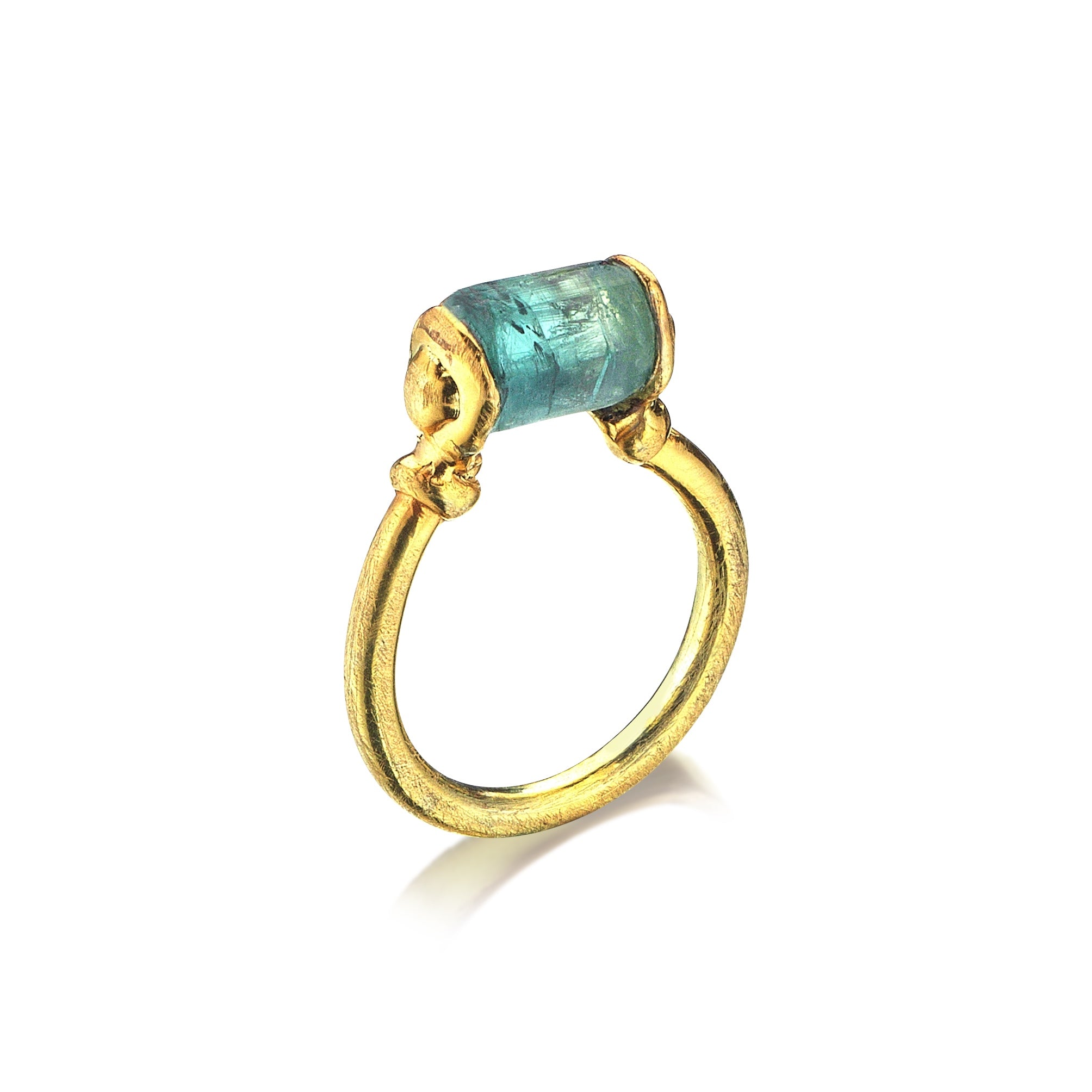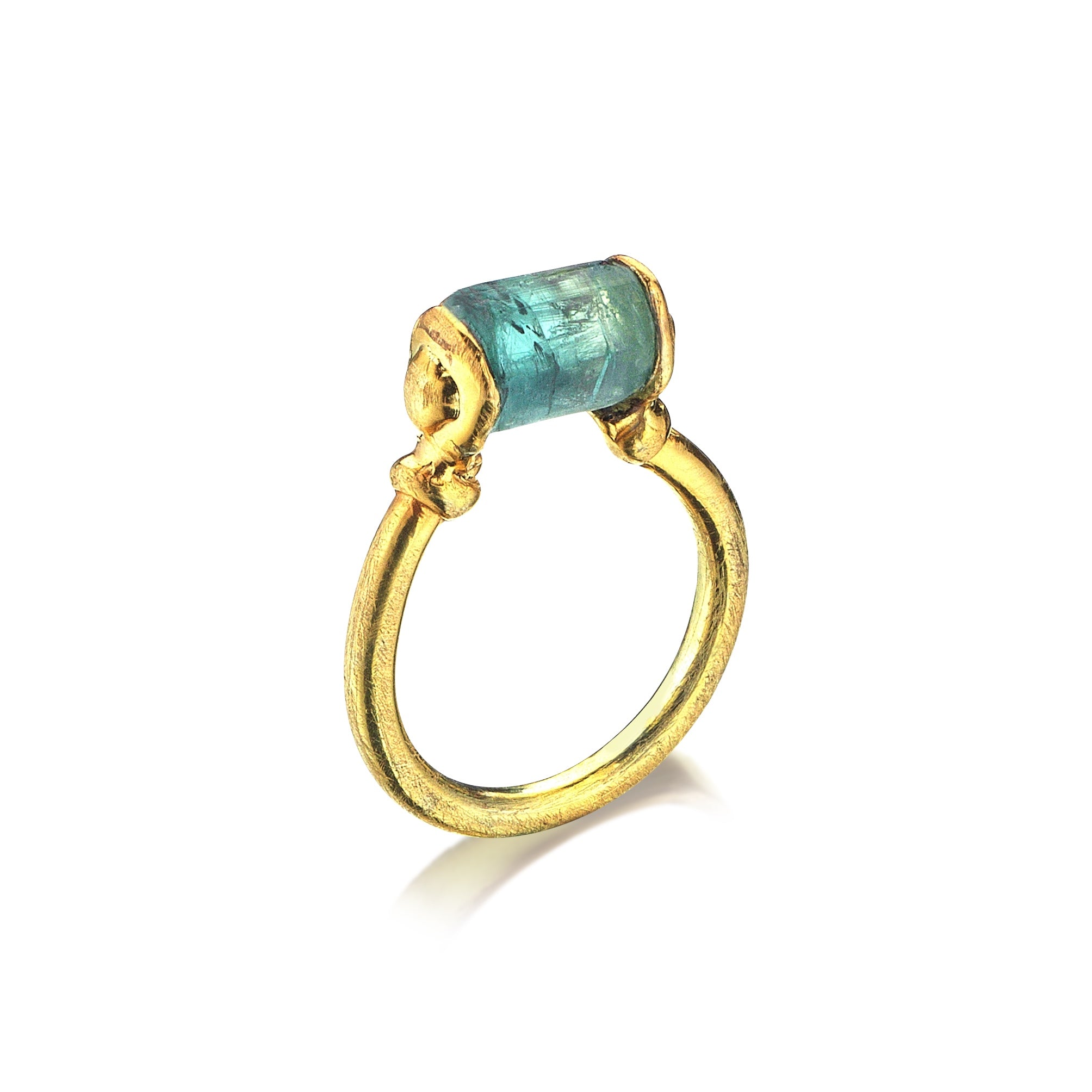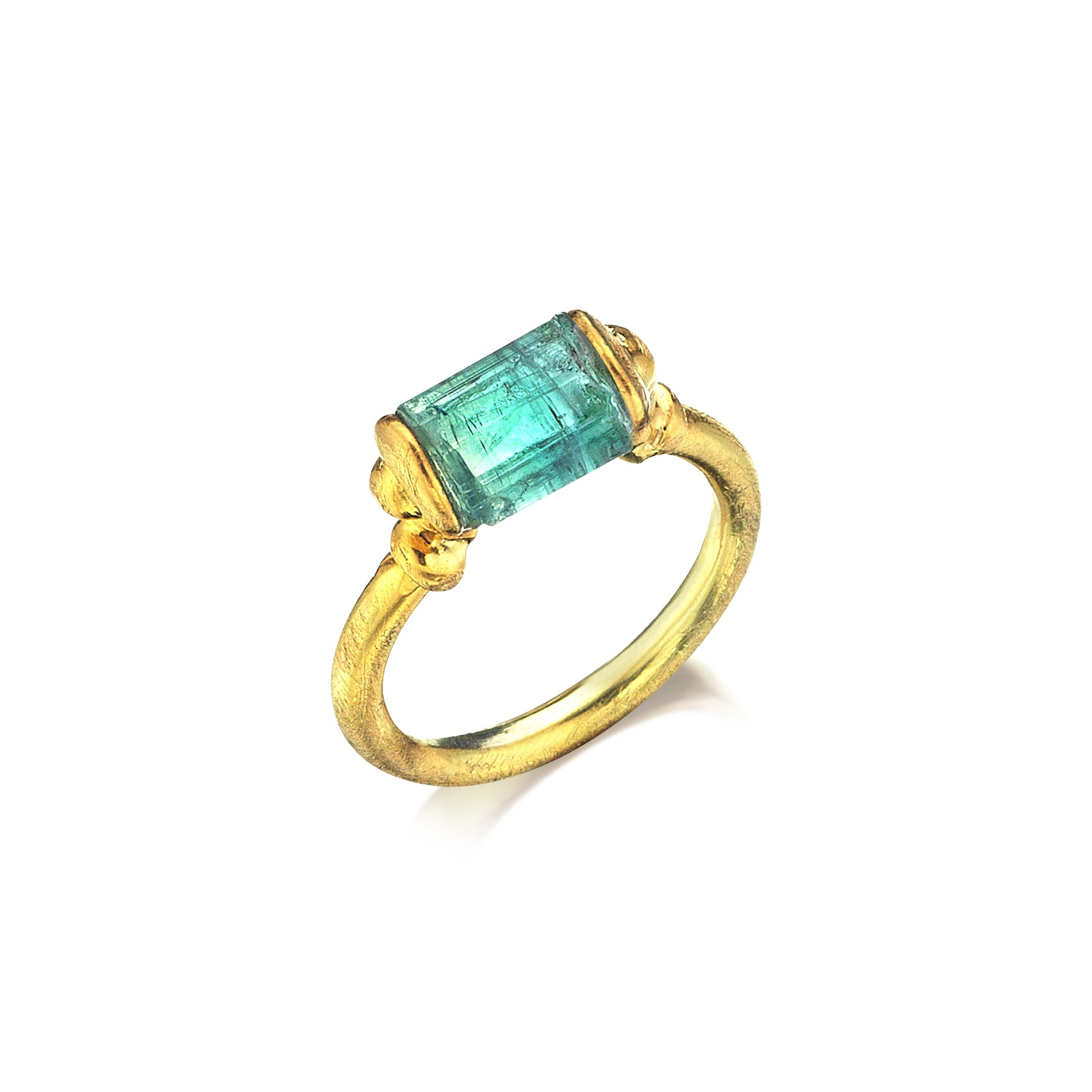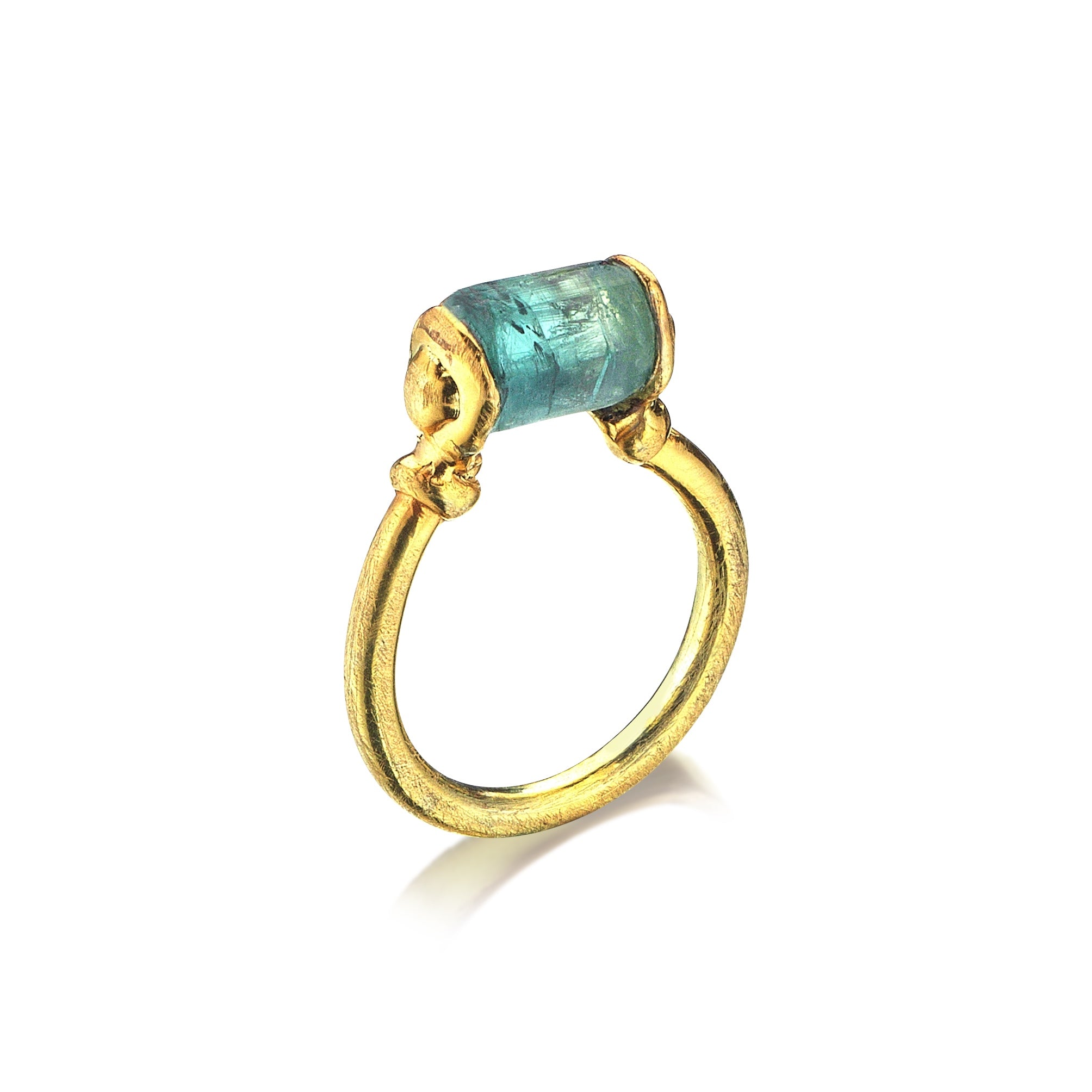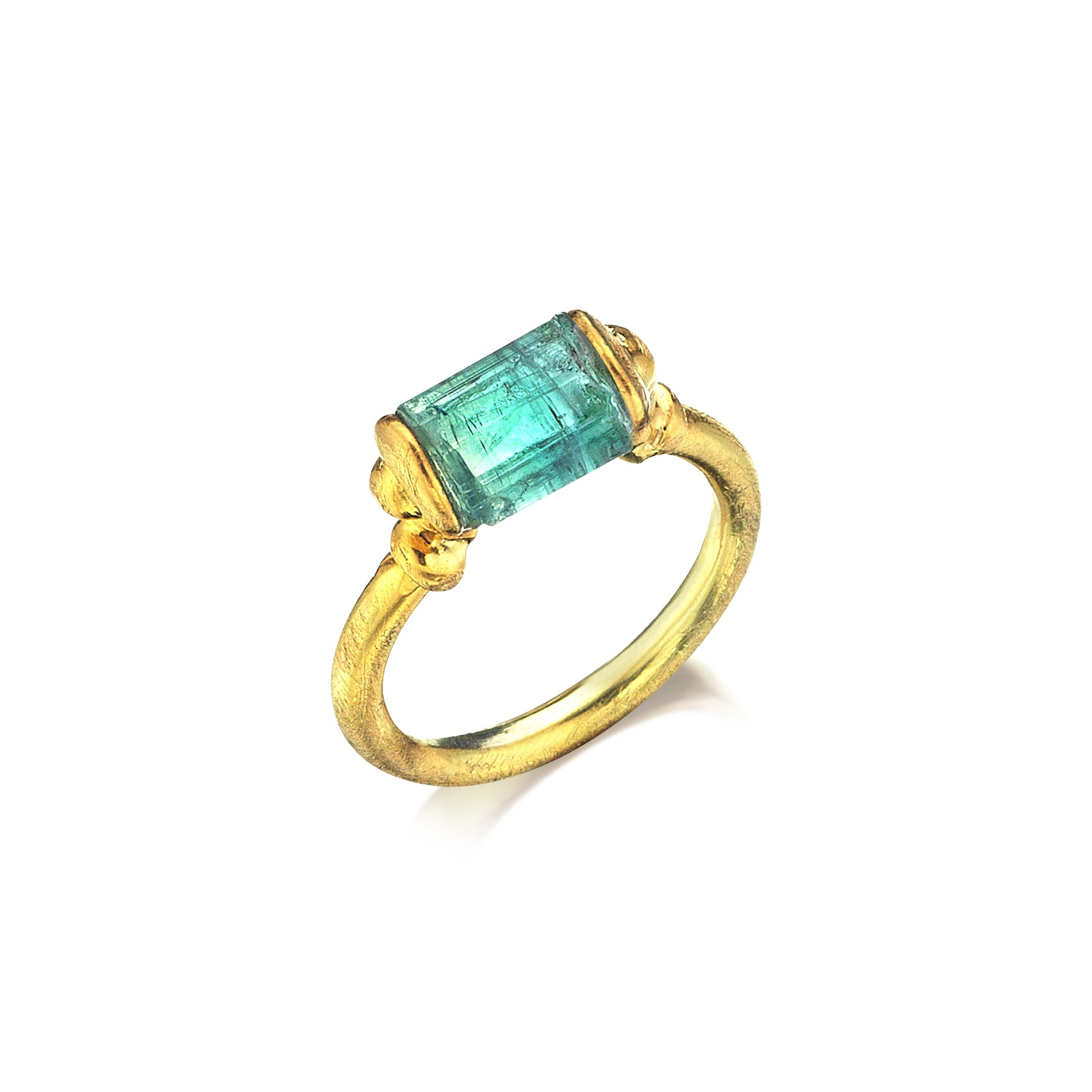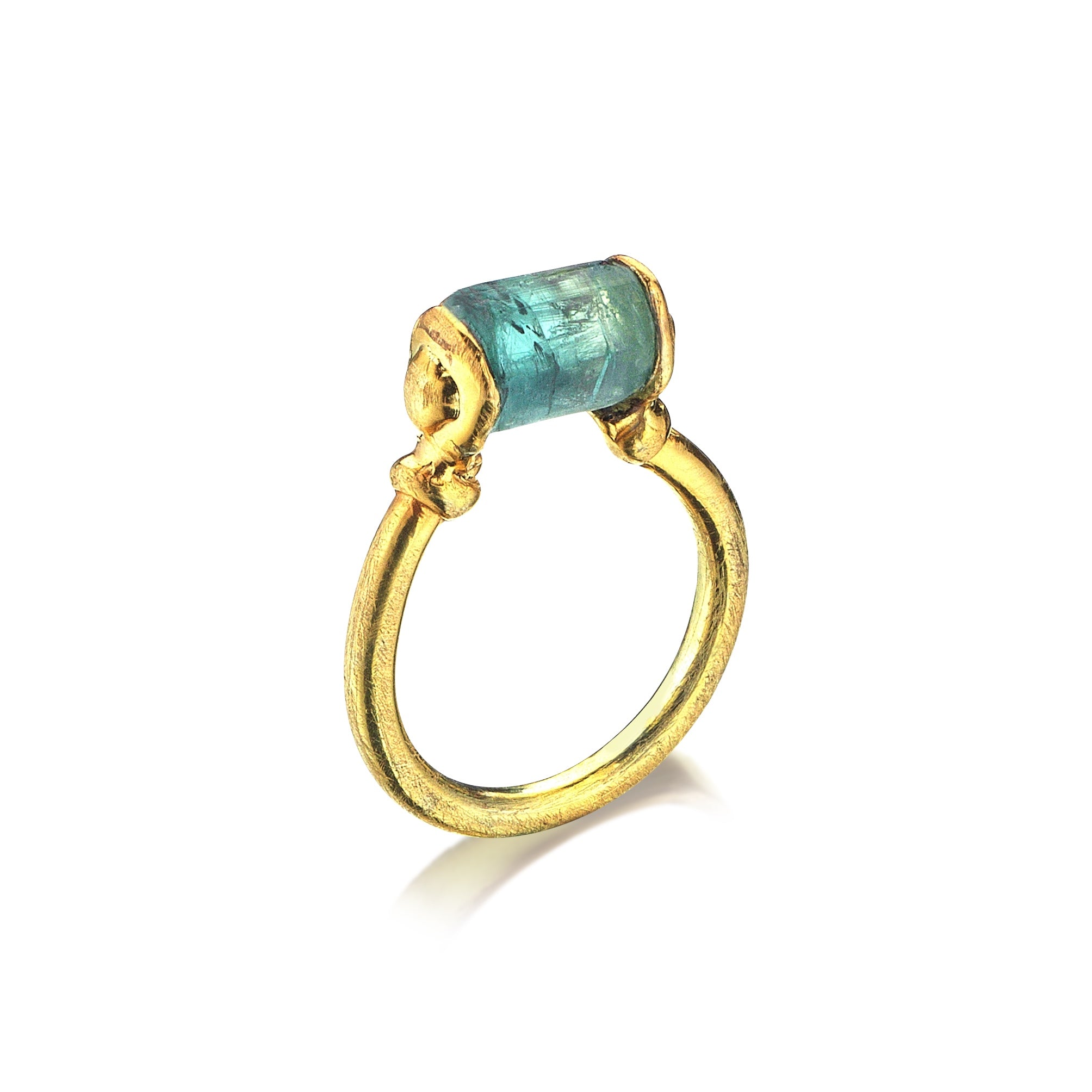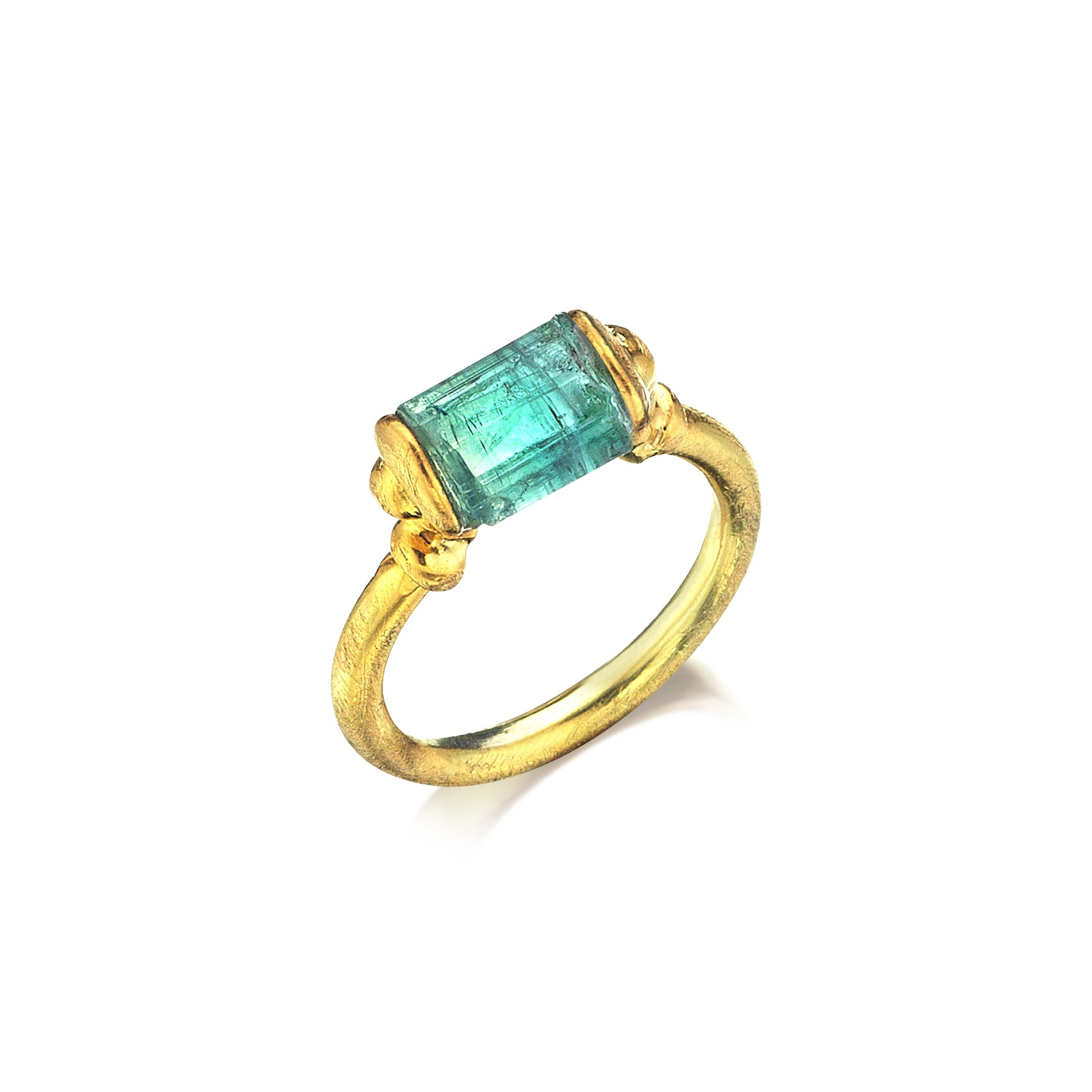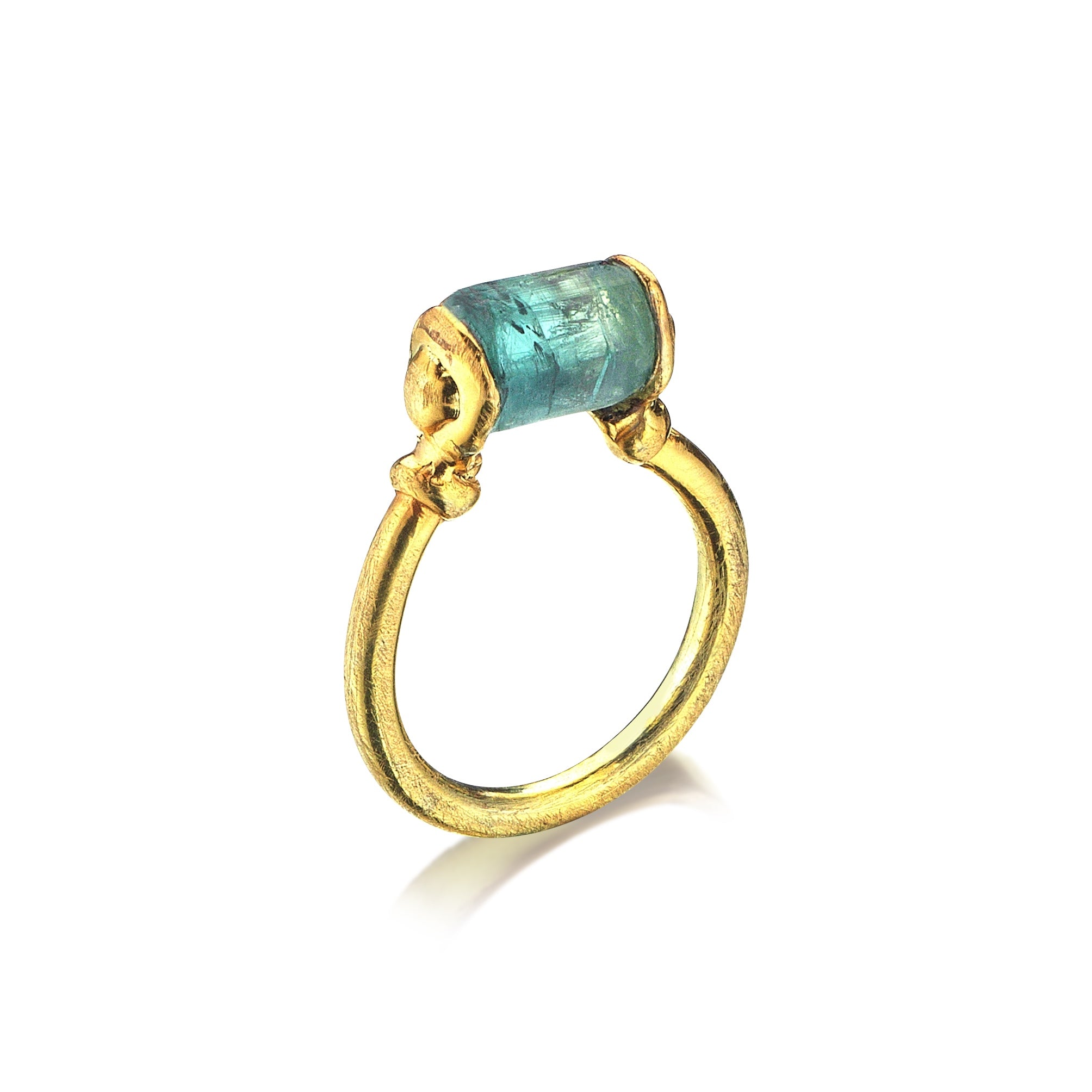 Materials: 10k Gold, Tourmaline.
Every Rafael Indiana product is handcrafted by artisans in Istanbul's Grand Bazaar, from wax making each piece unique. We believe it gives the product its authentic ancient beauty. Every design comes with a unique story.
This product has limited units available. If you can't find your size or your desired item is out of stock, contact us. Please allow 1 or 2 weeks for resizing.
Conversely, tourmalines are said to neutralize negative energies and dispel fear and grief. Ancient Egyptians believed that these stones got their unique colors because they broke through a rainbow while pushing their way up through the earth. This myth was carried out throughout Antiquity being narrated by pharaohs themselves. The unique design of this ring allows the stone to float in the air, like a gemstone we can catch and behold only in the air.
Due to the handmade nature of our products, there may be slight variations in color and craftmanship.