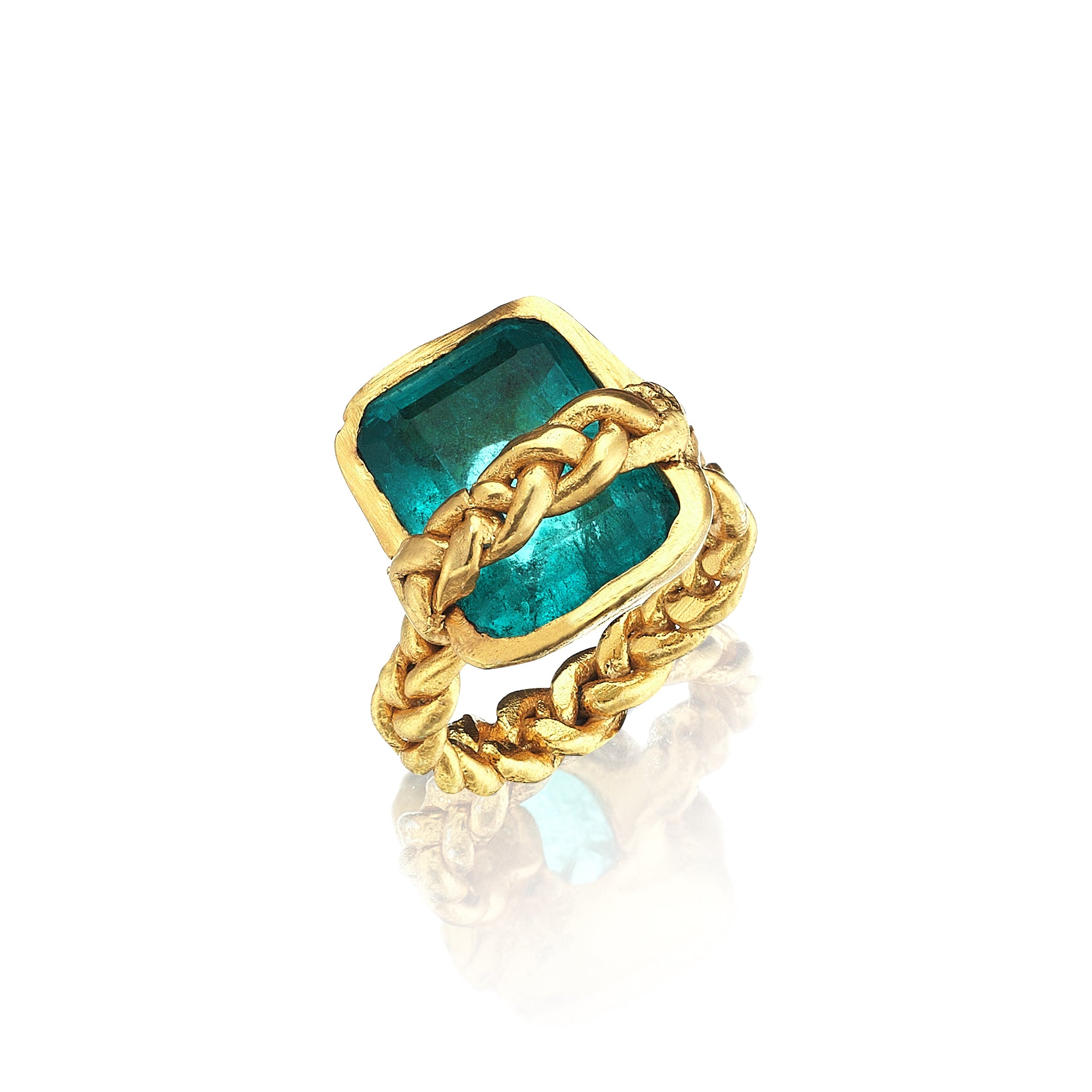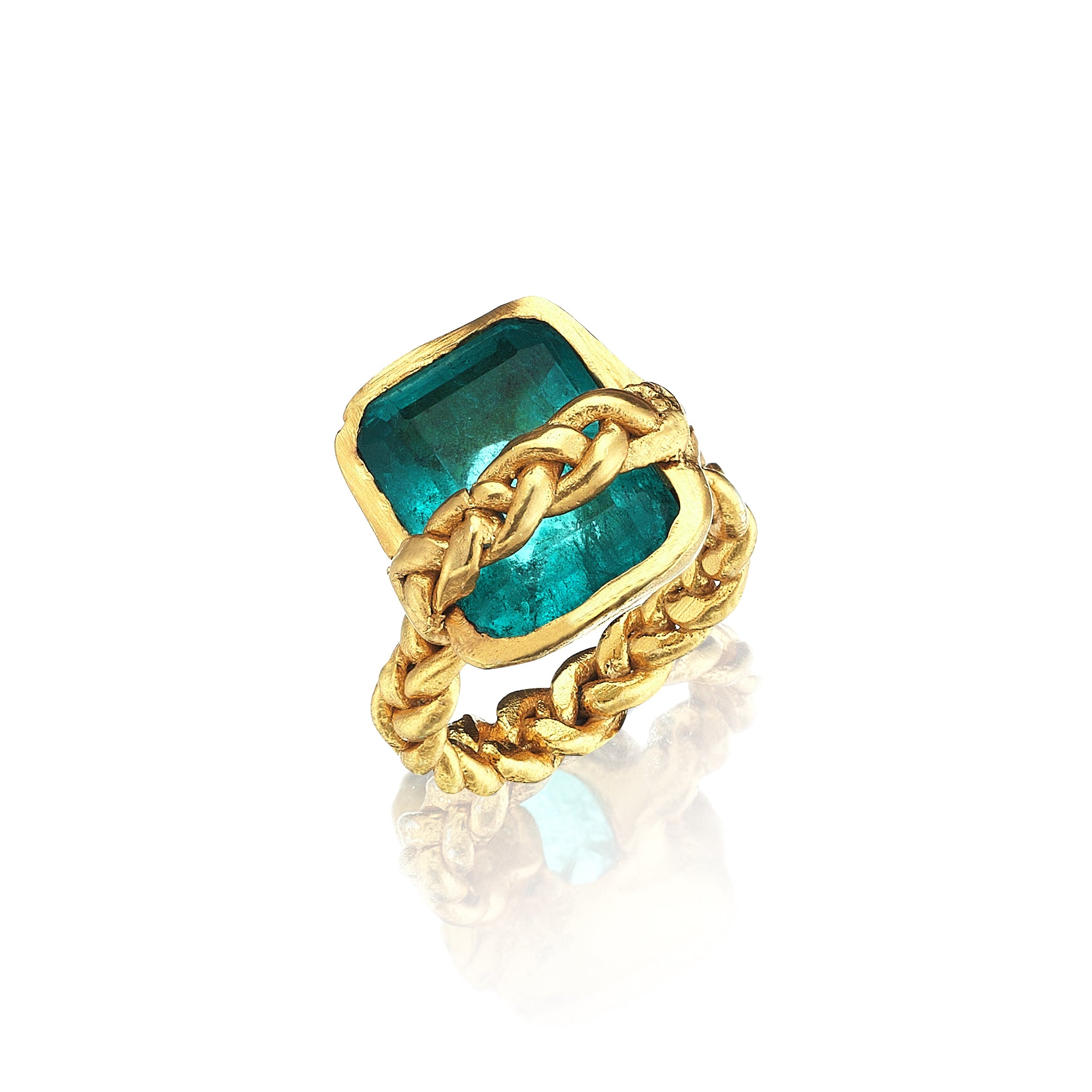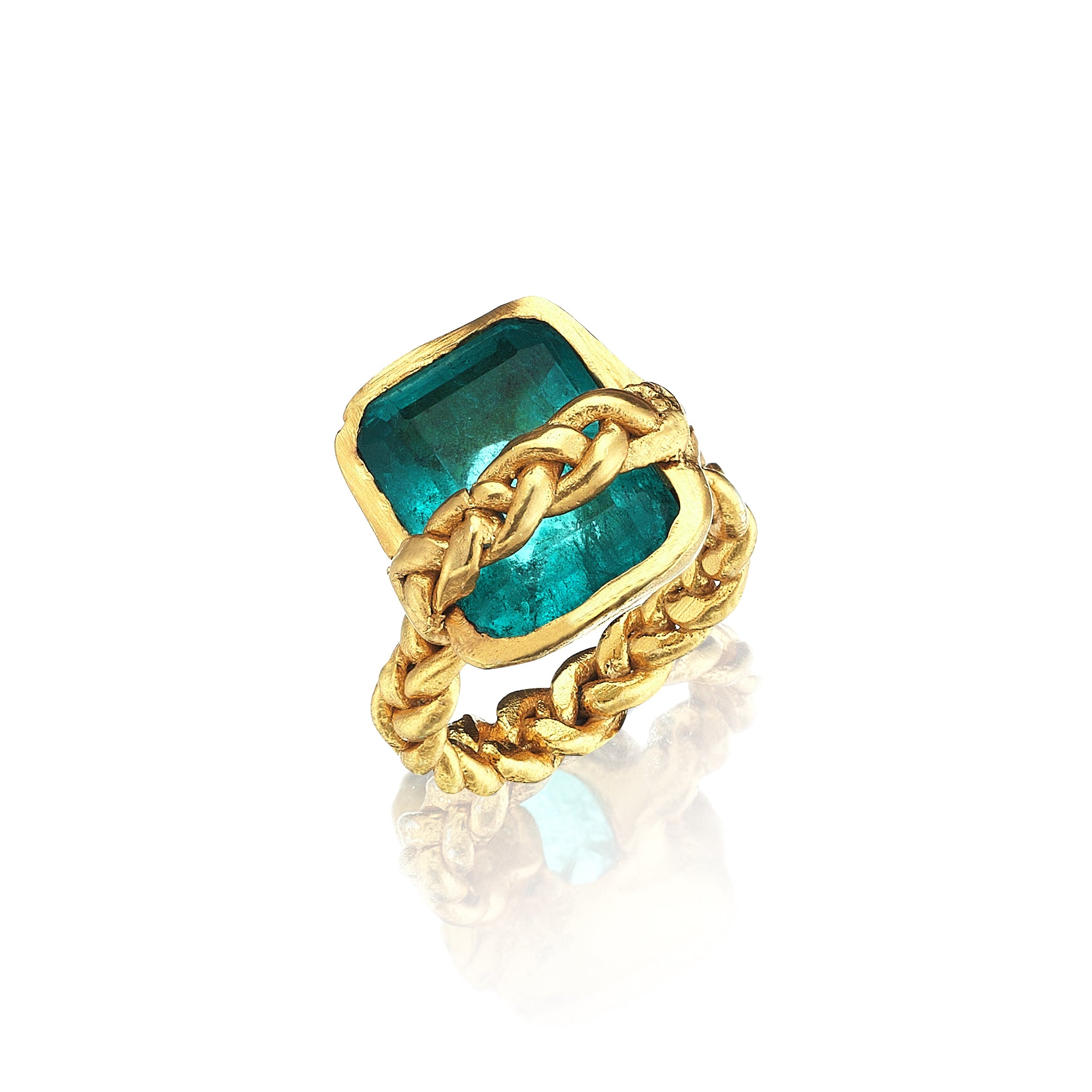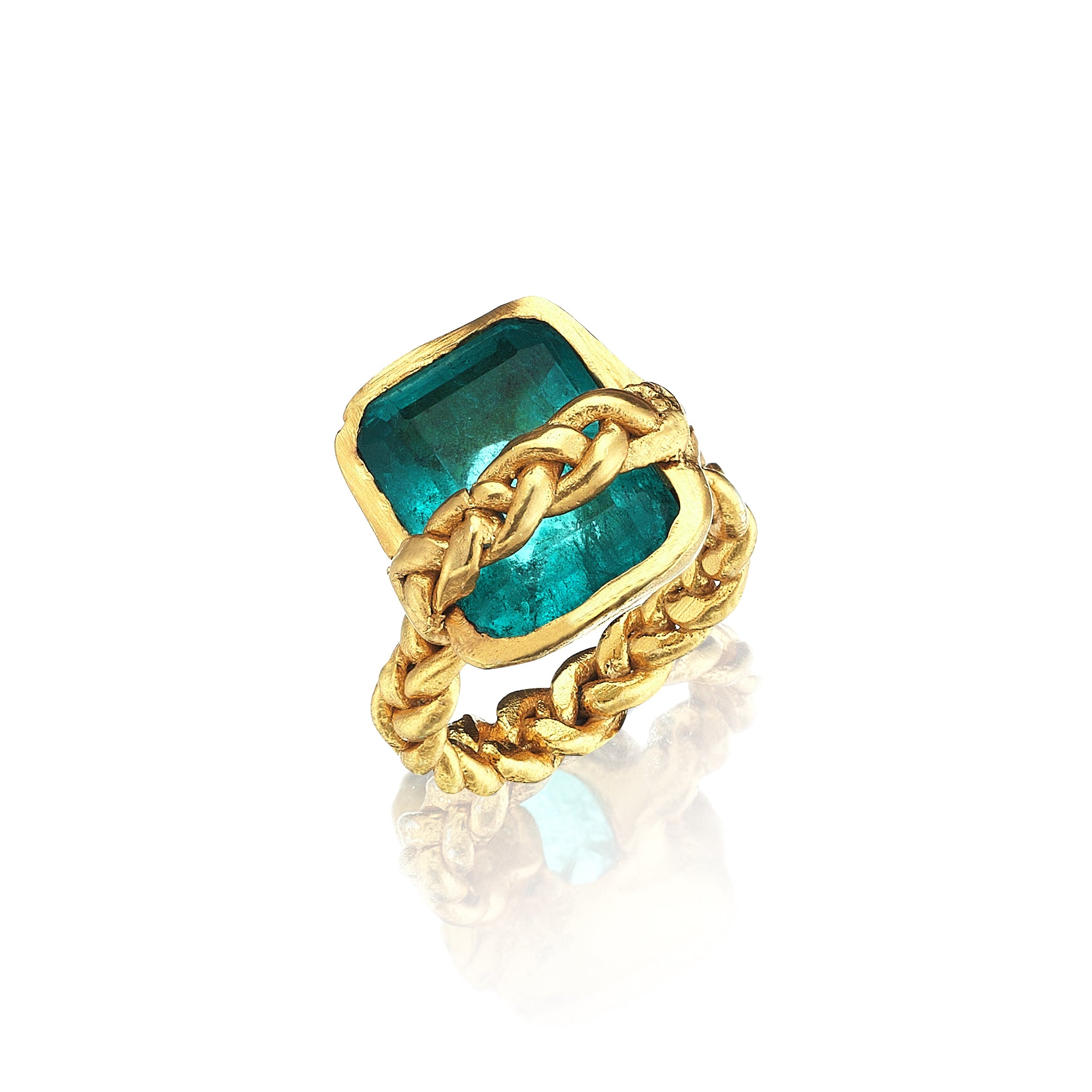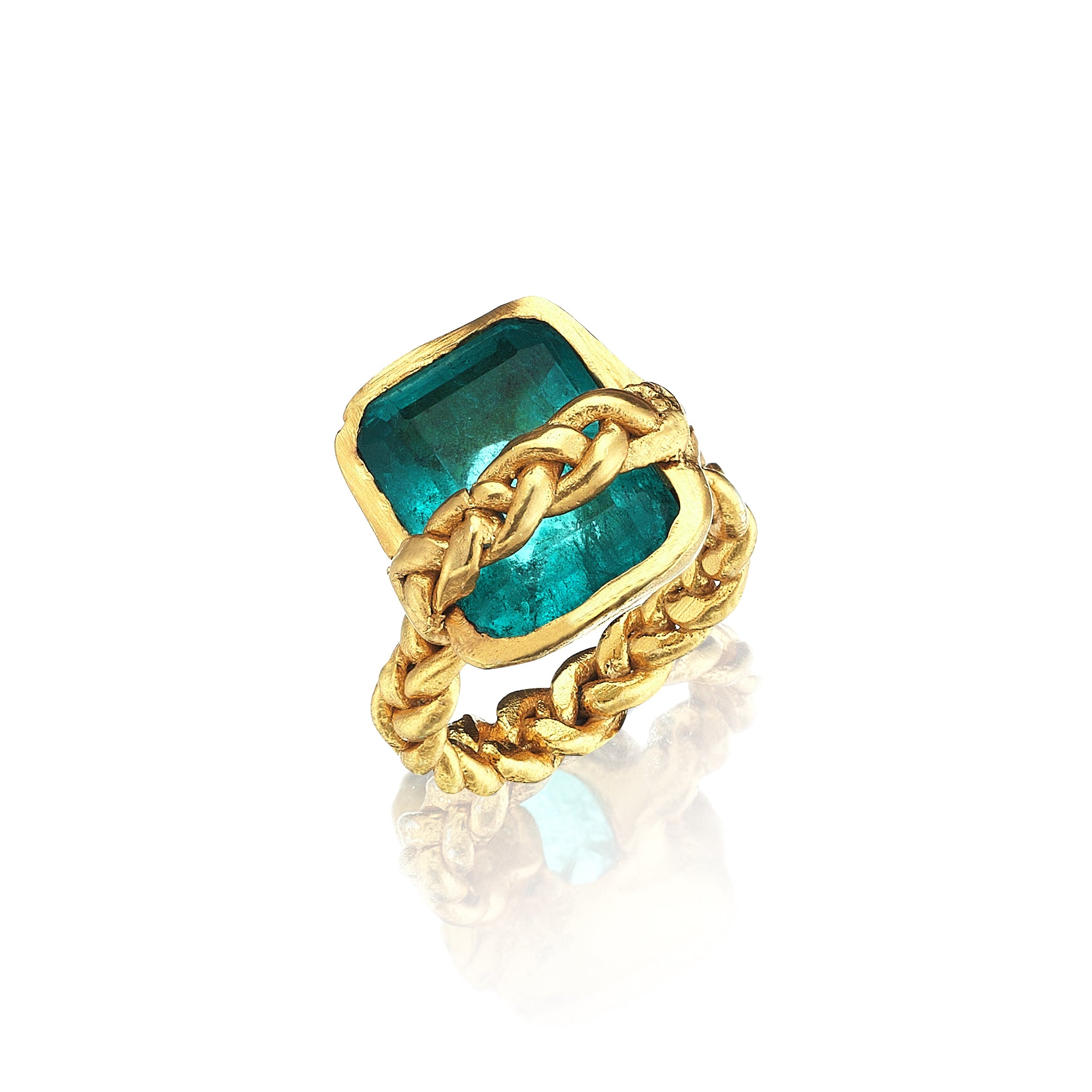 The Dionysus Ring is one of the 70 exclusive pieces from the CALISTUS collection. Each piece is only made once, embracing beauty through individuality.
Materials:24k gold plated Silver Set with a green quartz gem.
A classic cocktail ring, or better yet a ring that that was inspired by the god of wine, Dionysus was the god of fertility and wine, later considered a patron of the arts. He had a dual nature; on one hand, he brought joy and divine ecstasy; or he would bring brutal and blinding rage, thus reflecting the dual nature of wine.
Hand sculpted with a Grecian rope belt wrapped around a green quartz gem. A difficult design to craft. Rafael Indiana hand carves his rings from wax making each piece unique, which we believe is what gives the product its authentic ancient beauty. 
Each piece is unique and might vary slightly from portrayed images due to hand made craftsmanship and natural gems. 
Handcrafted and finished by artisans in Istanbul, Turkey's Grand bazaar. Every design comes with a unique story.
This product has limited units available. If you can't find your size or your desired item is out of stock, contact us. Please allow 1-2 weeks for resizing.
Due to the handmade nature of our products, there may be slight variations in color and craftmanship.