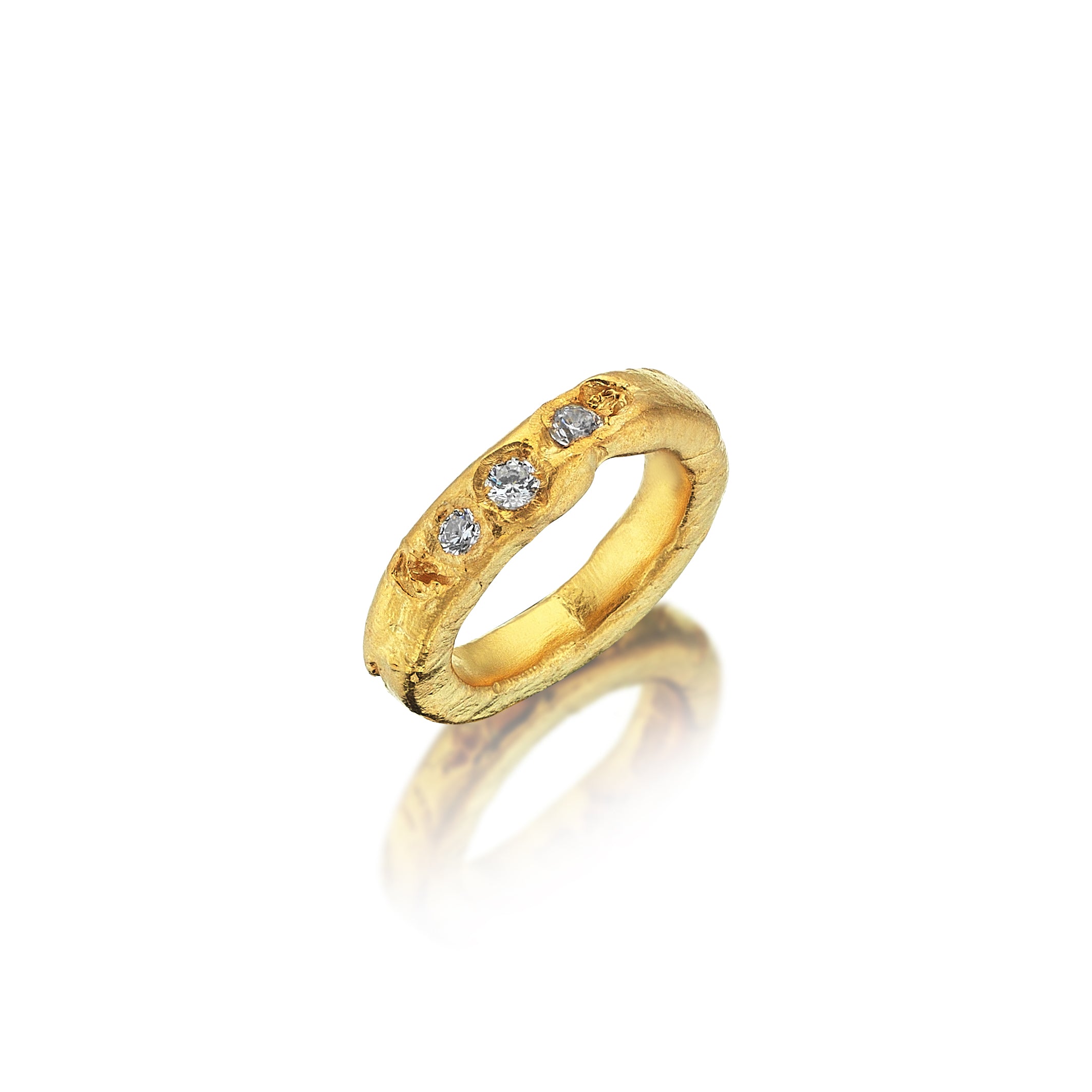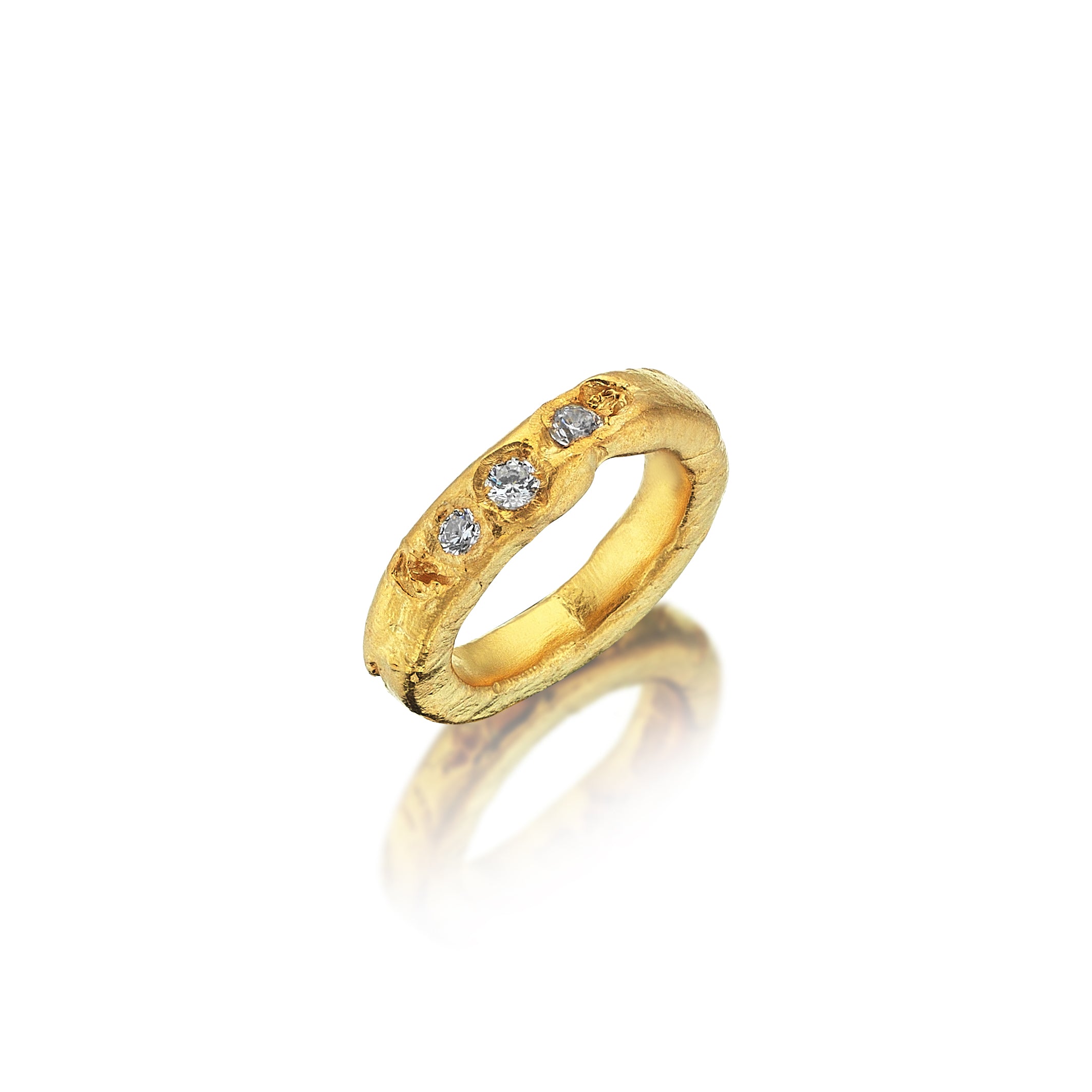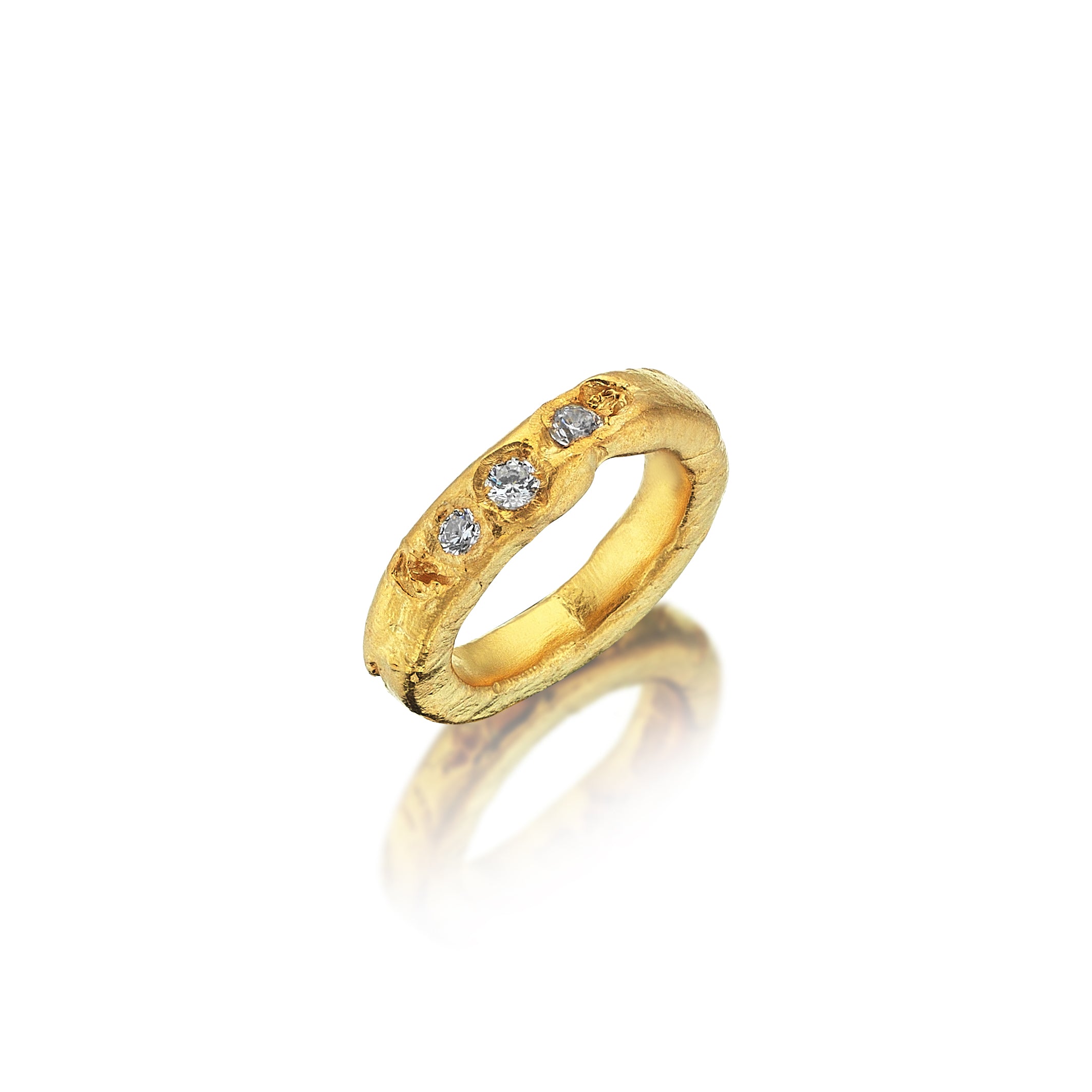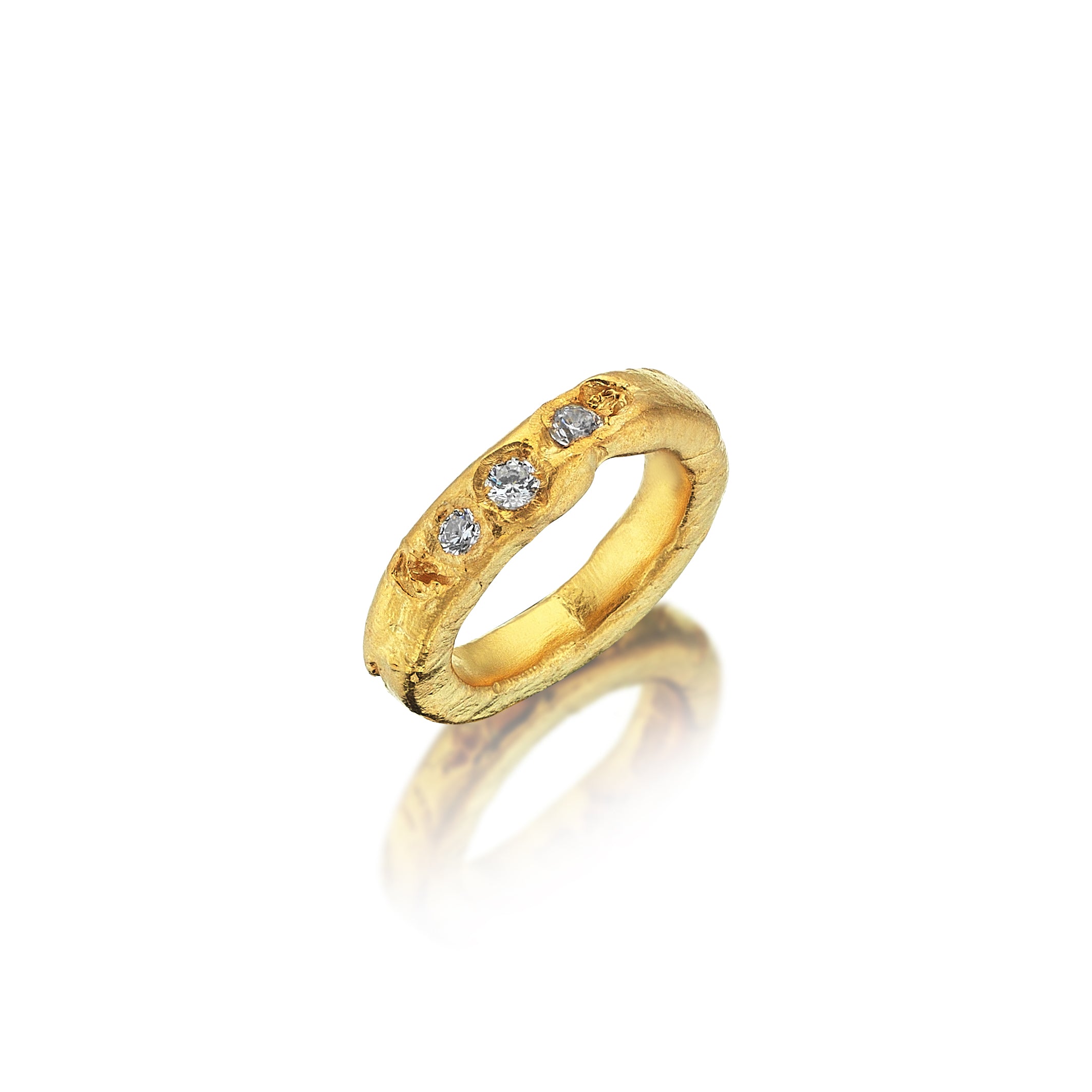 Materials:24k gold plated Silver, Moissanite.
Every Rafael Indiana product is handcrafted by artisans in Istanbul's Grand Bazaar, from wax making each piece unique. We believe it gives the product its authentic ancient beauty. Every design comes with a unique story.
This product has limited units available. If you can't find your size or your desired item is out of stock, contact us. Please allow 1 or 2 weeks for resizing.
In Ancient Greece, the number three was often associated with the Moirai. These 3 deities were the three goddesses of Fate; personifying the inescapable destiny of mankind. They were known to assign to every person their fate or share in the scheme of things. Klotho, the spinner, spun the thread of life; Lakhesis, the apportioner of lots, measured it; and Atropos cut it short. Like an assertion of the unknown nature of fate, Triple Gem is a reminder of the beauty of the unknown tomorrow.
Due to the handmade nature of our products, there may be slight variations in color and craftmanship.