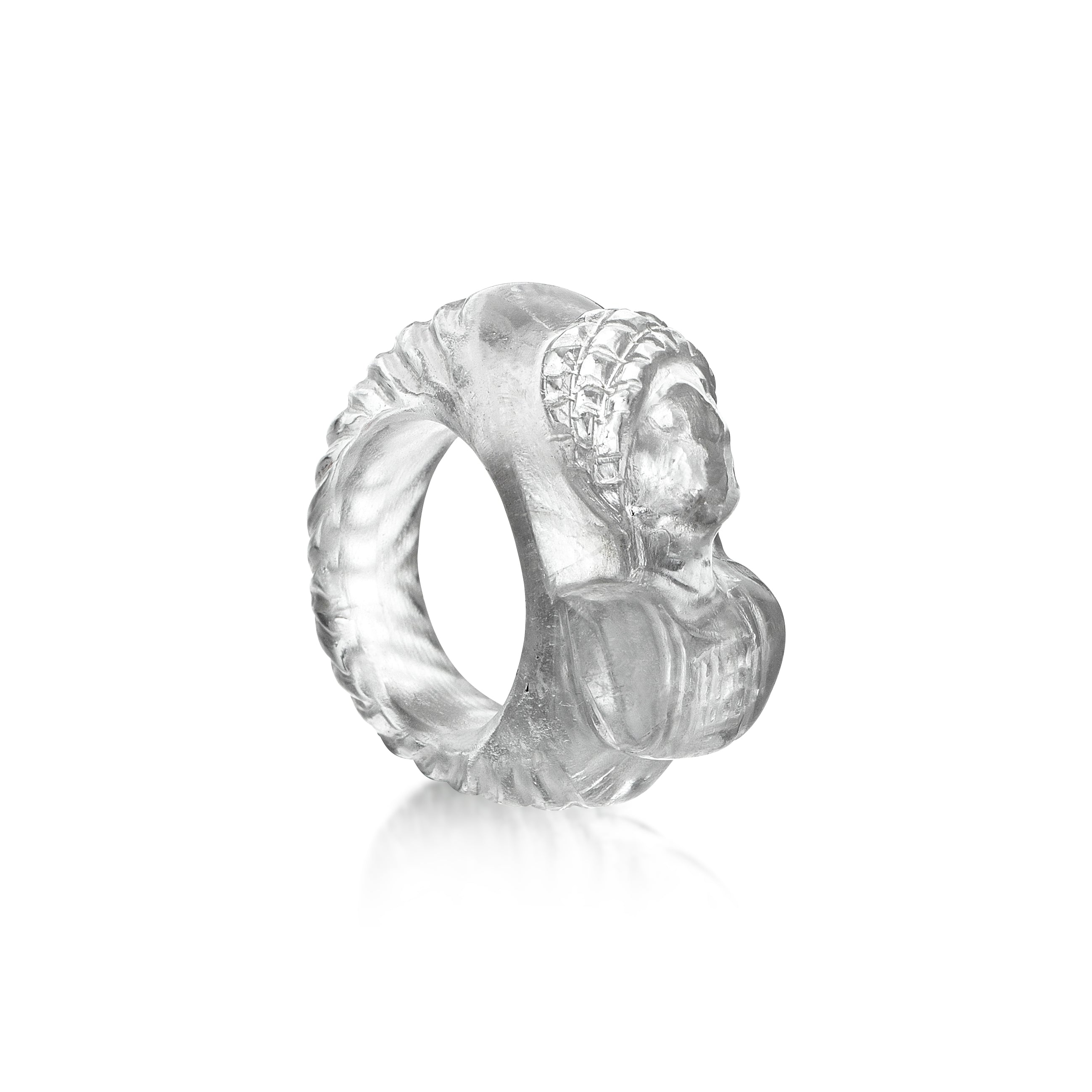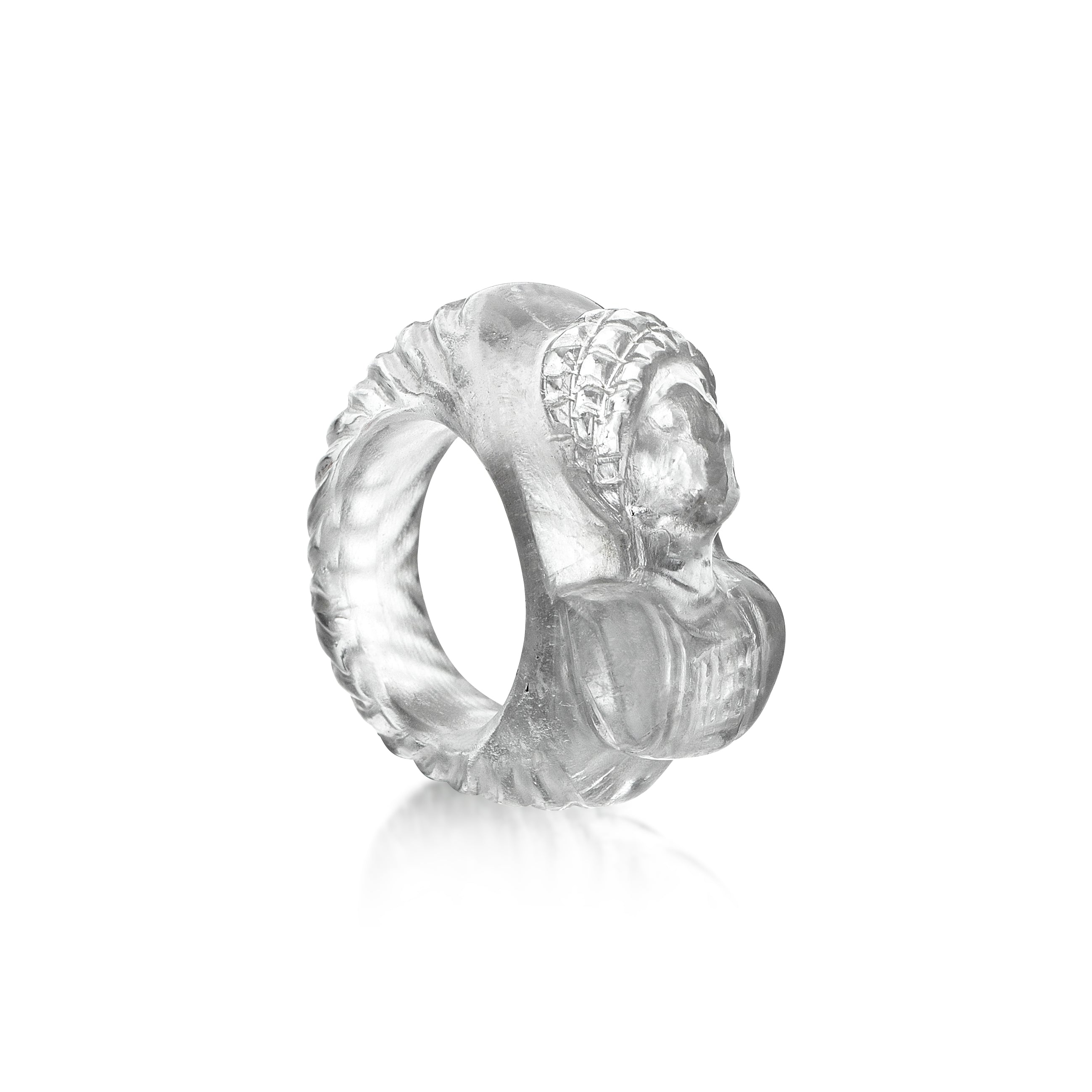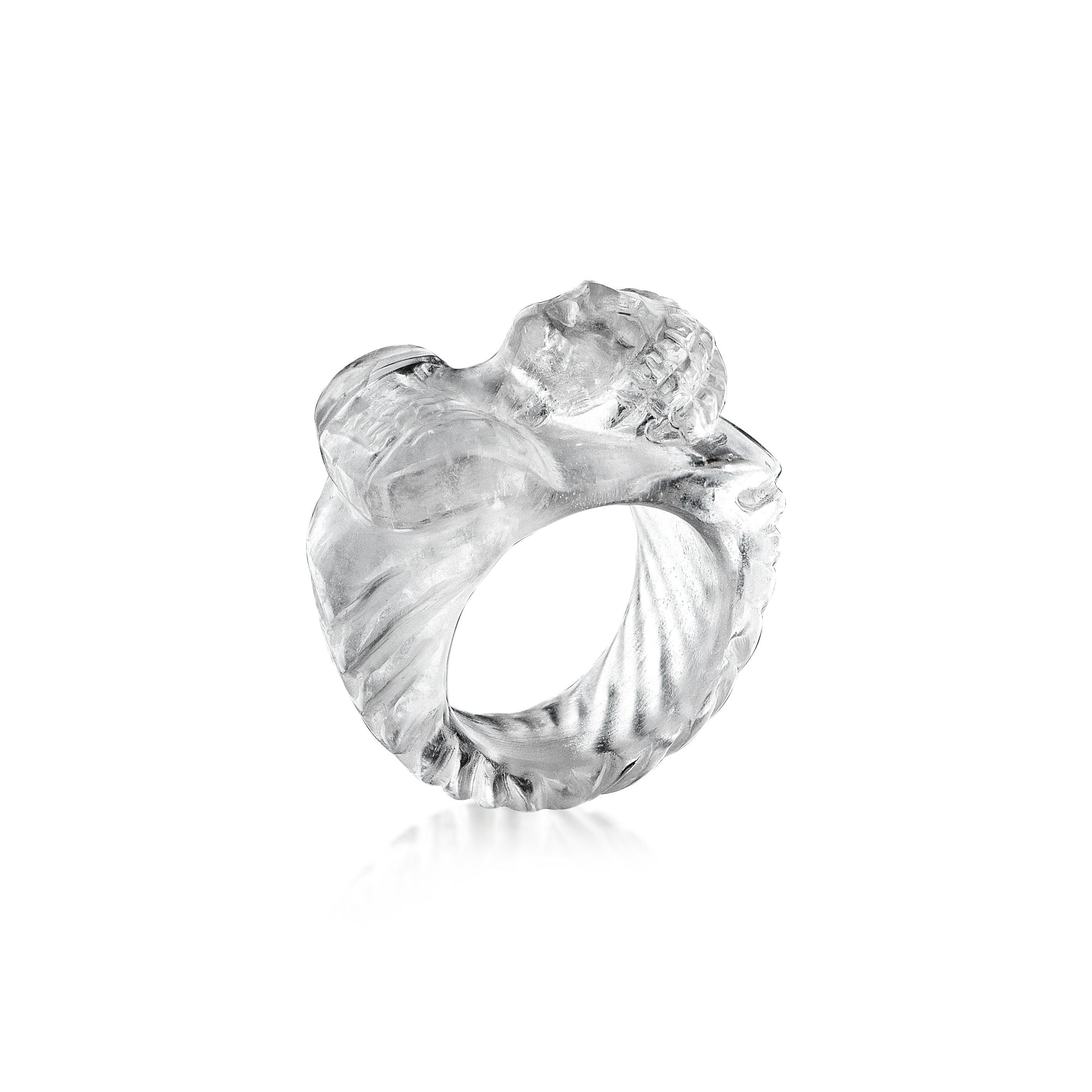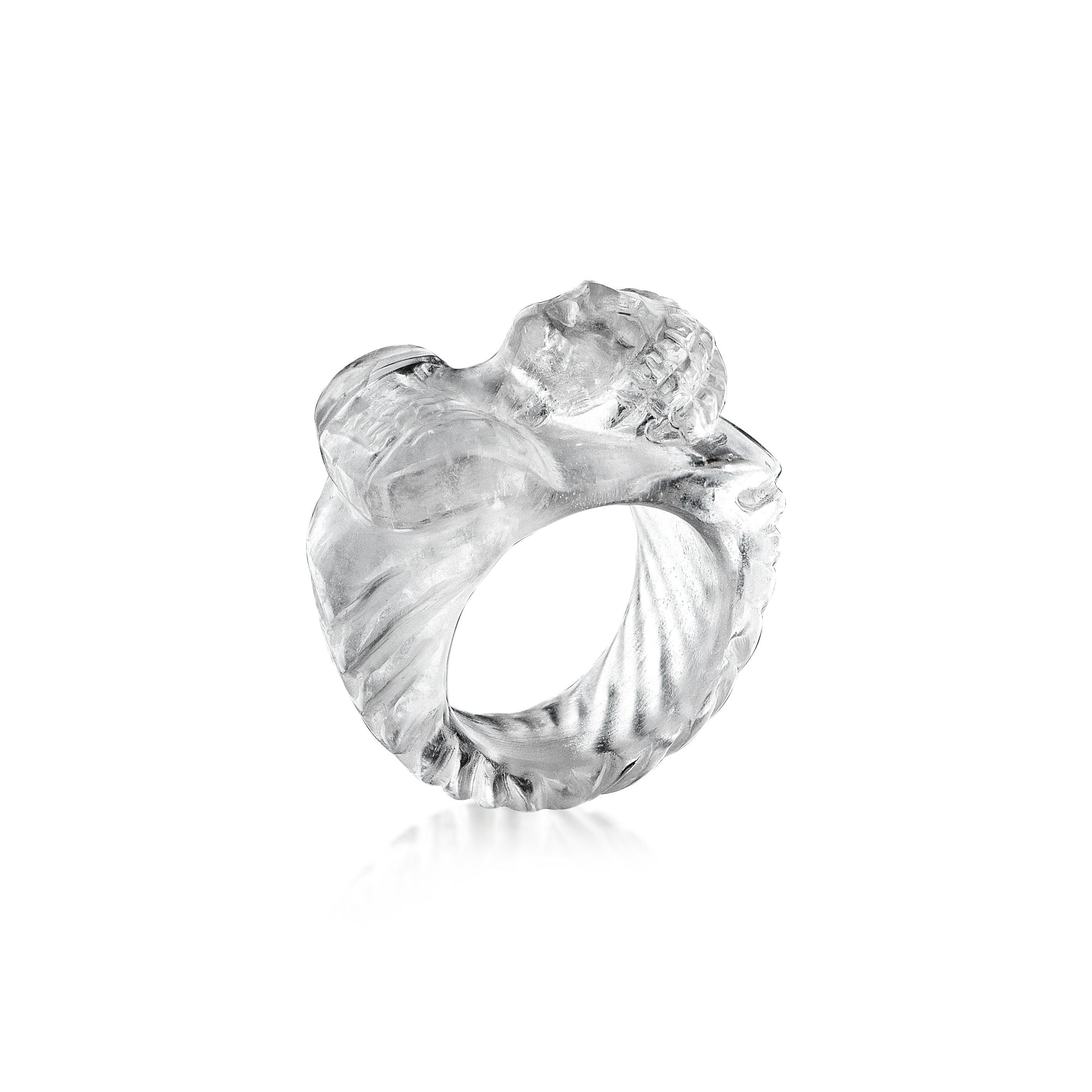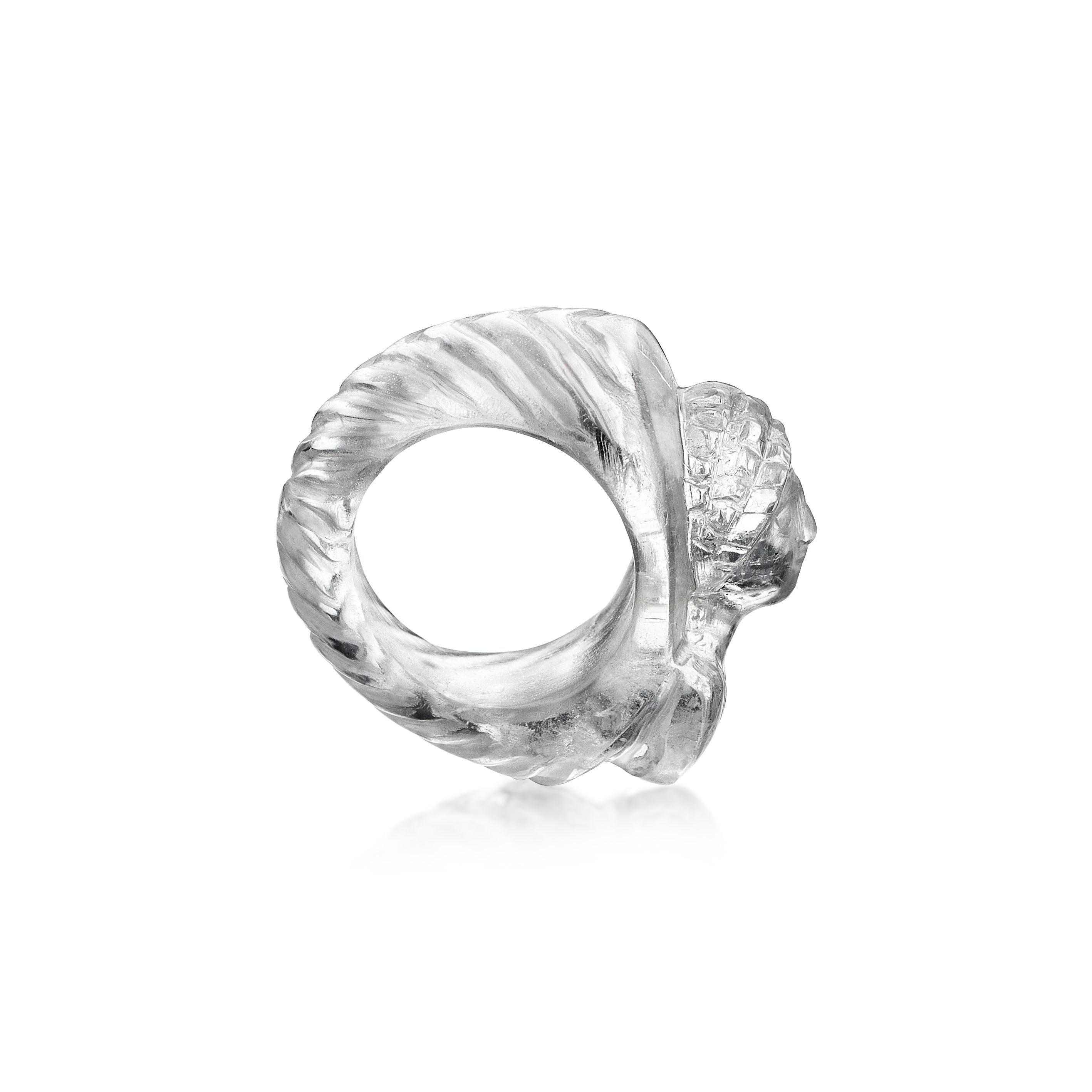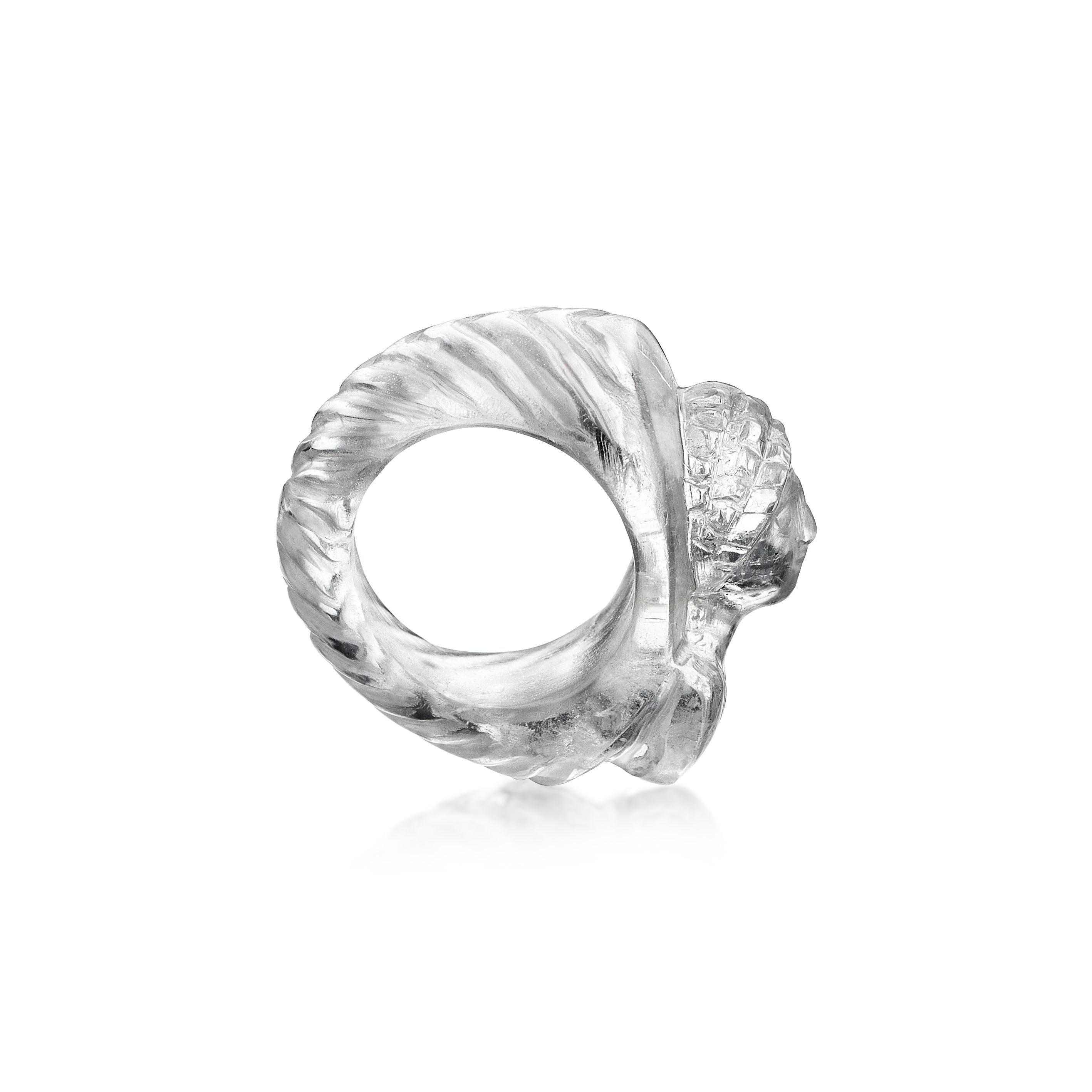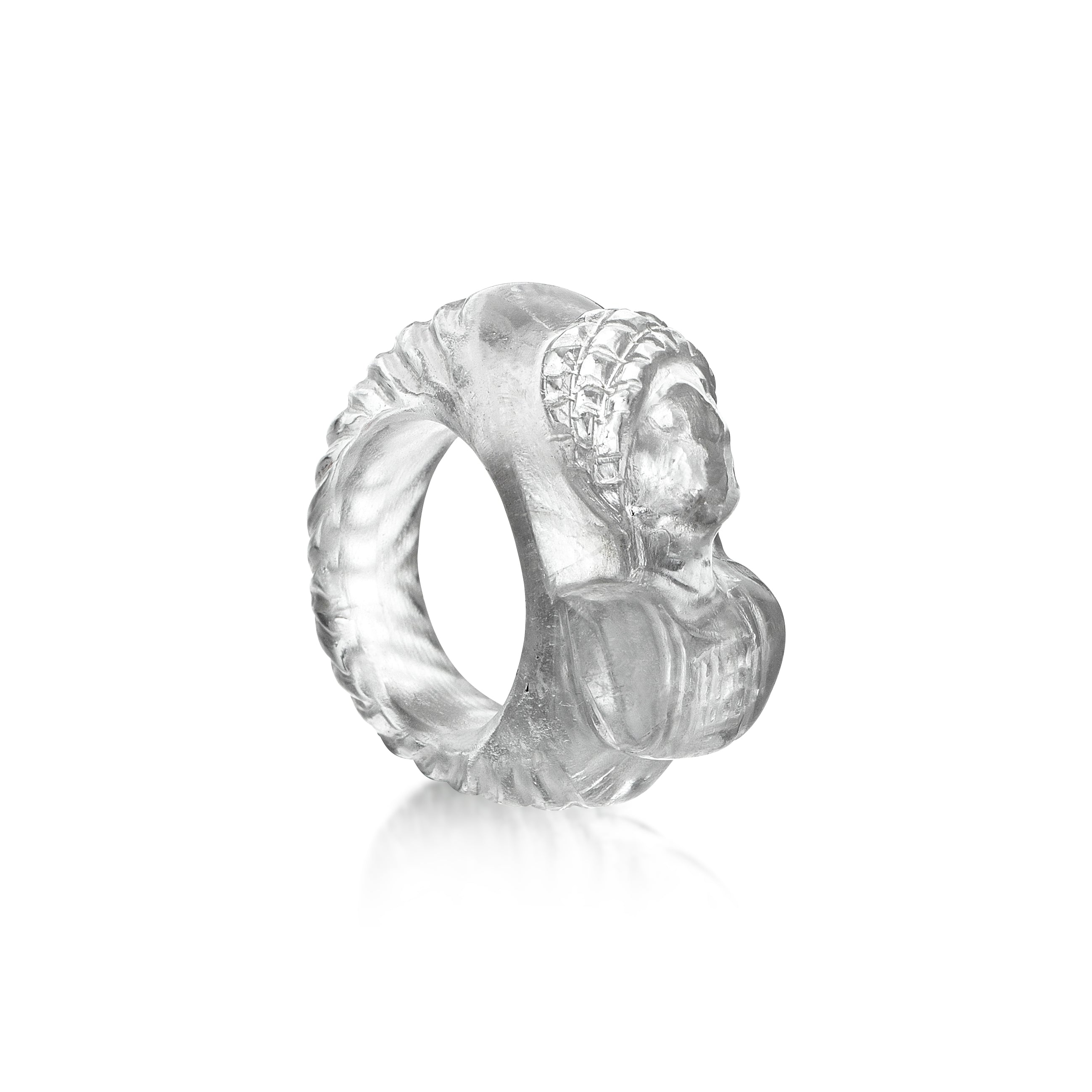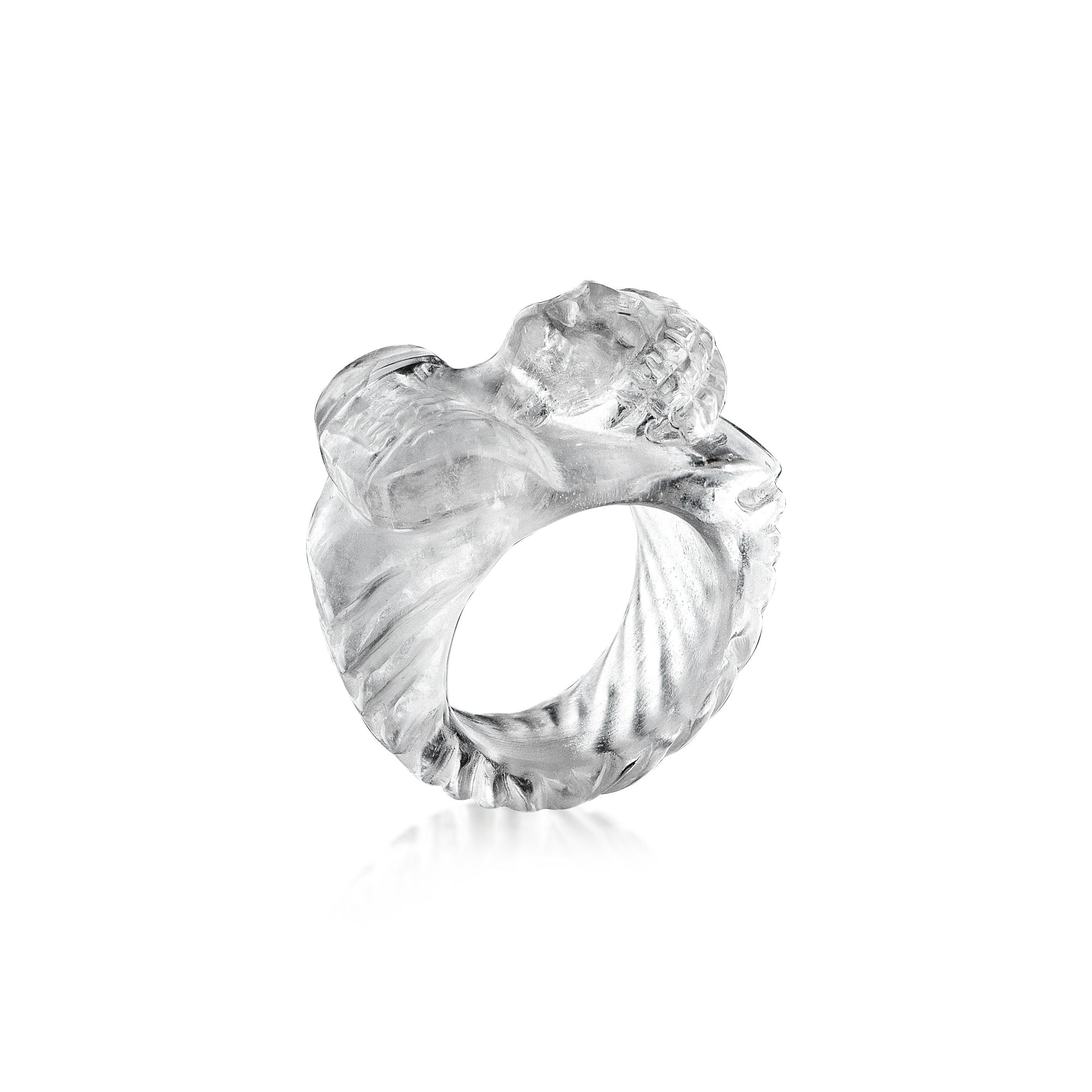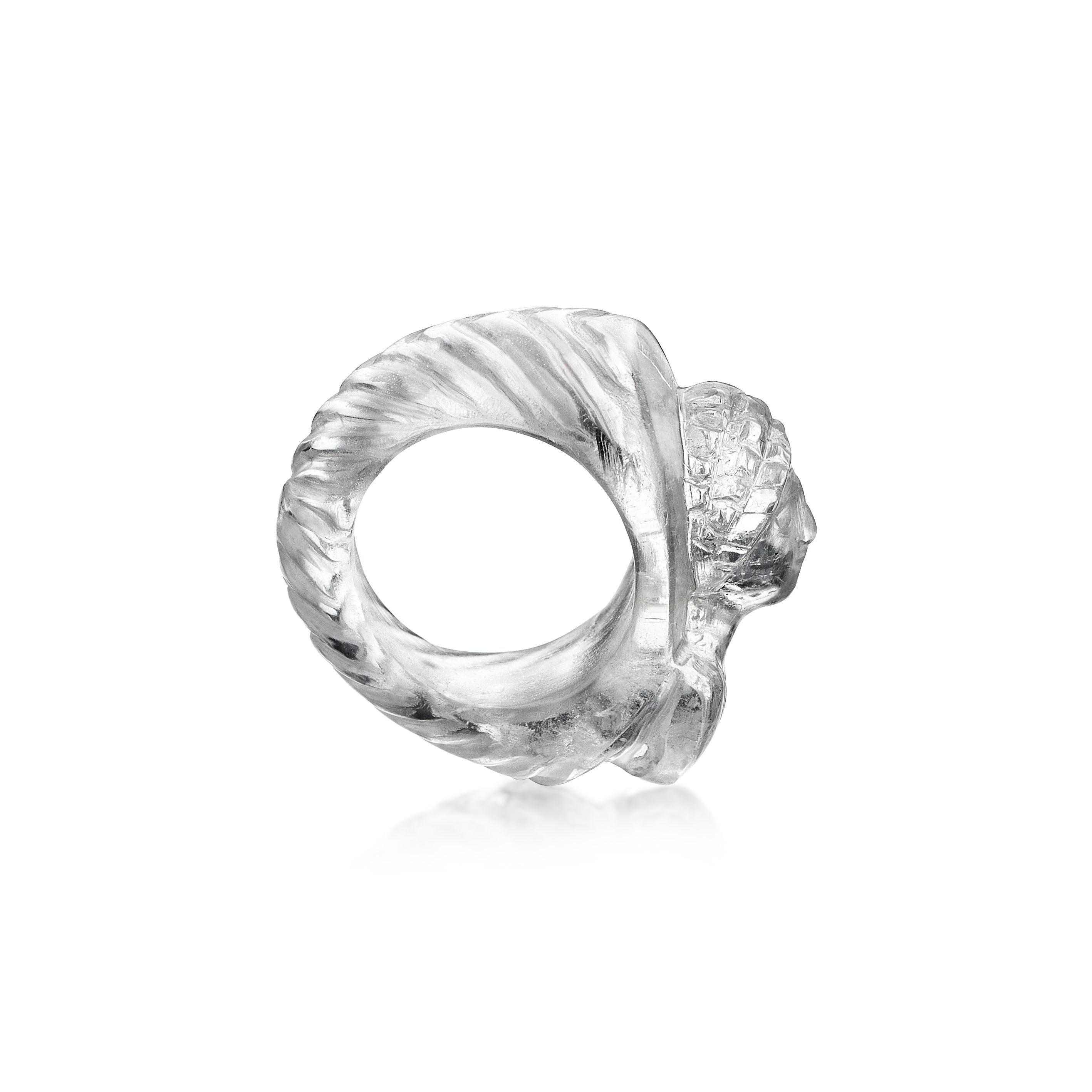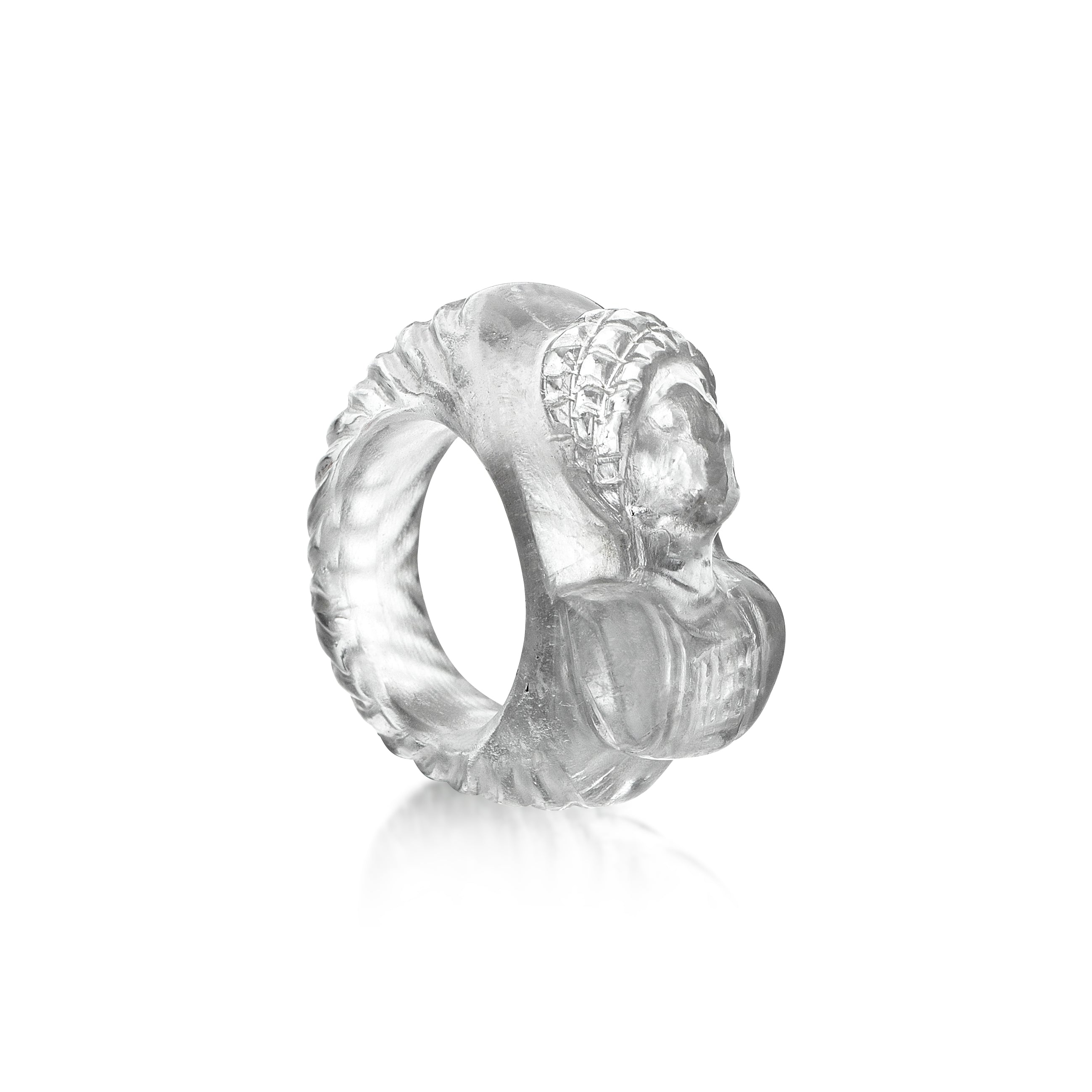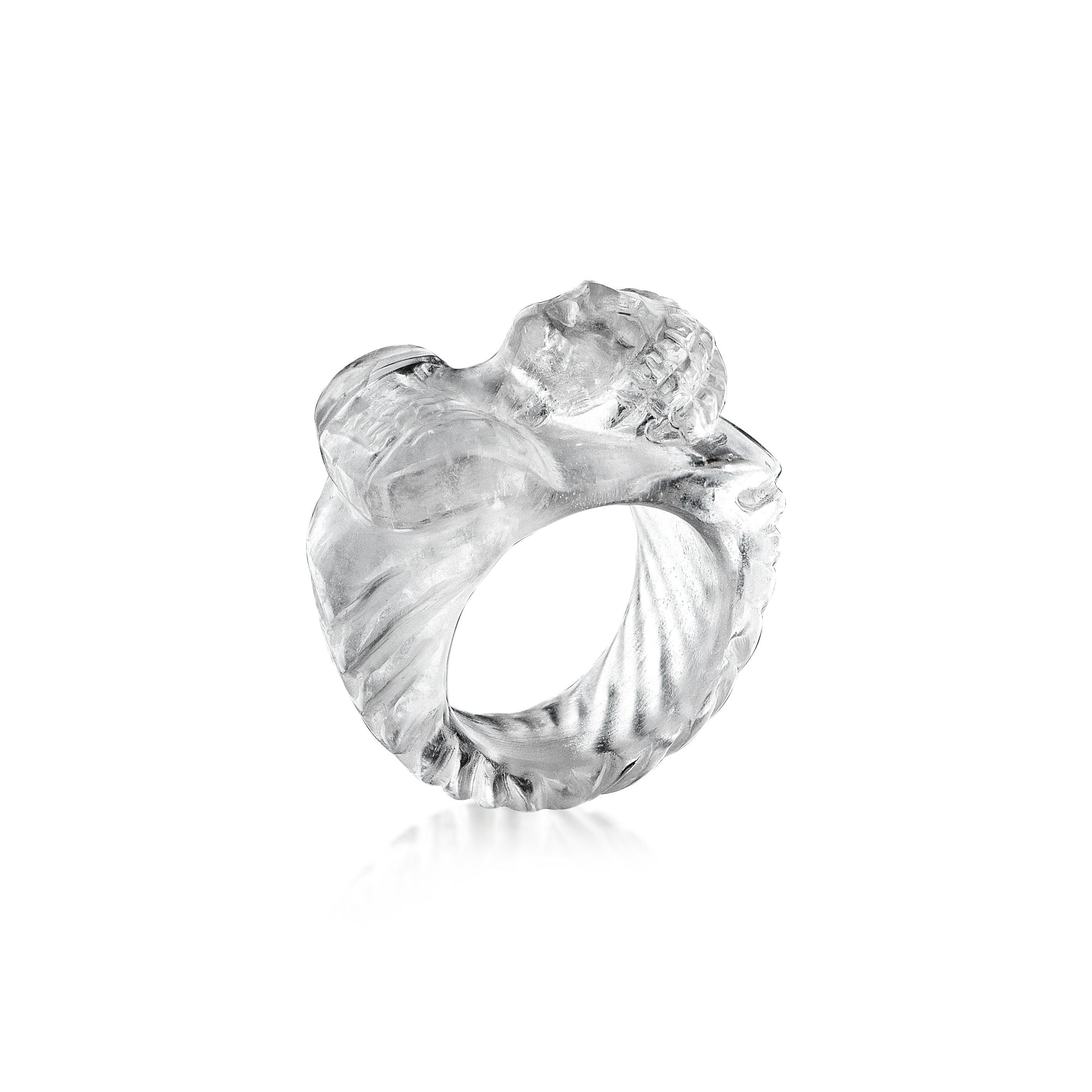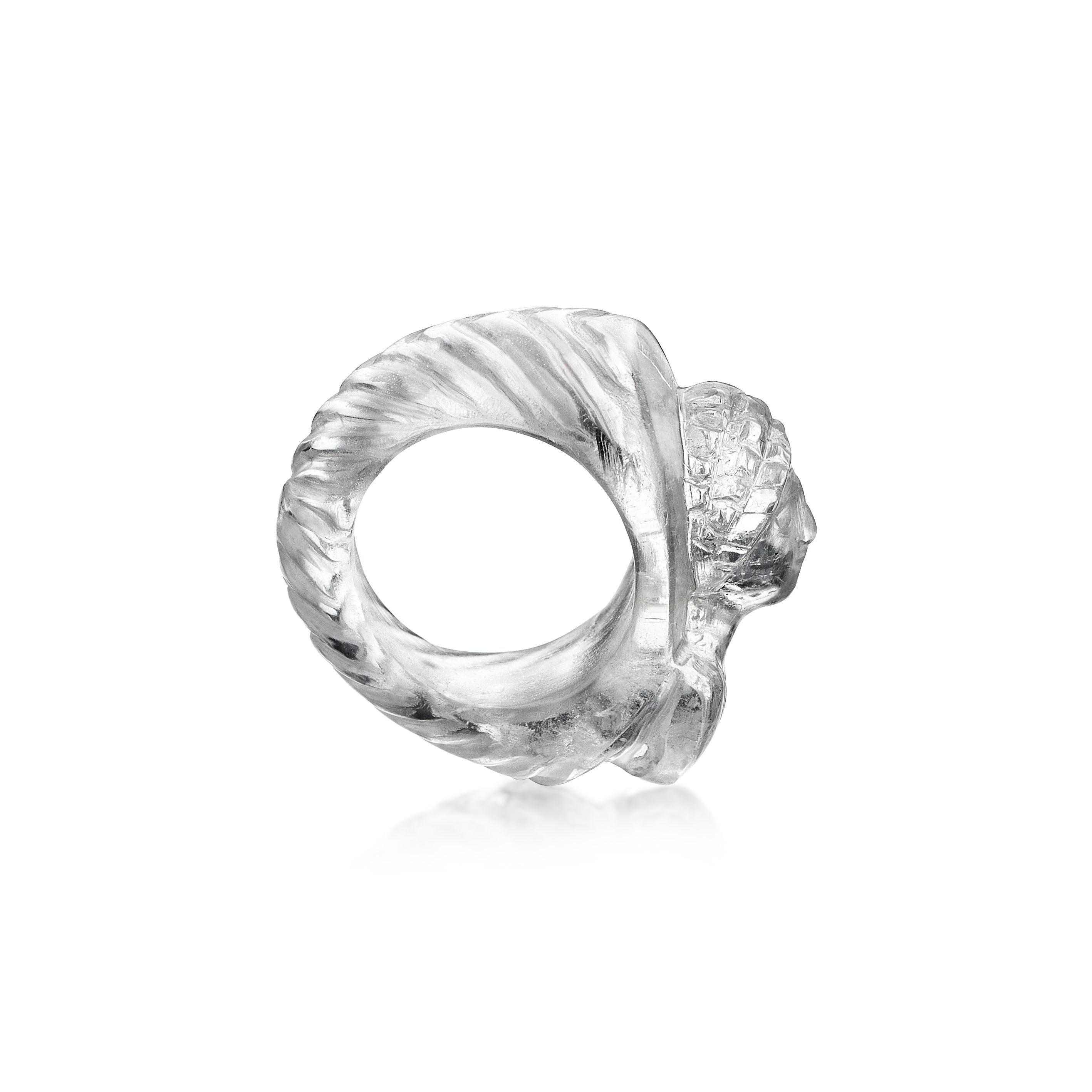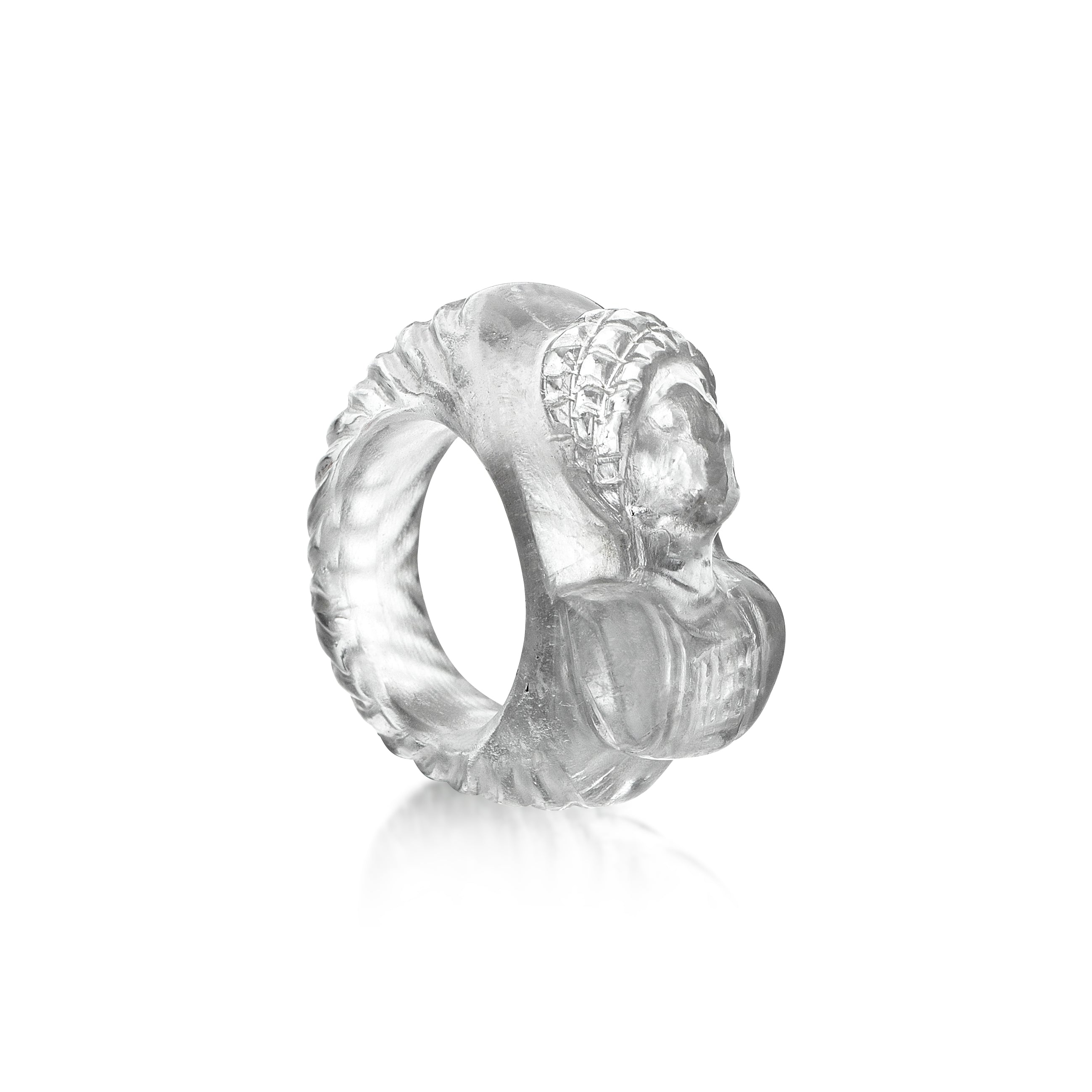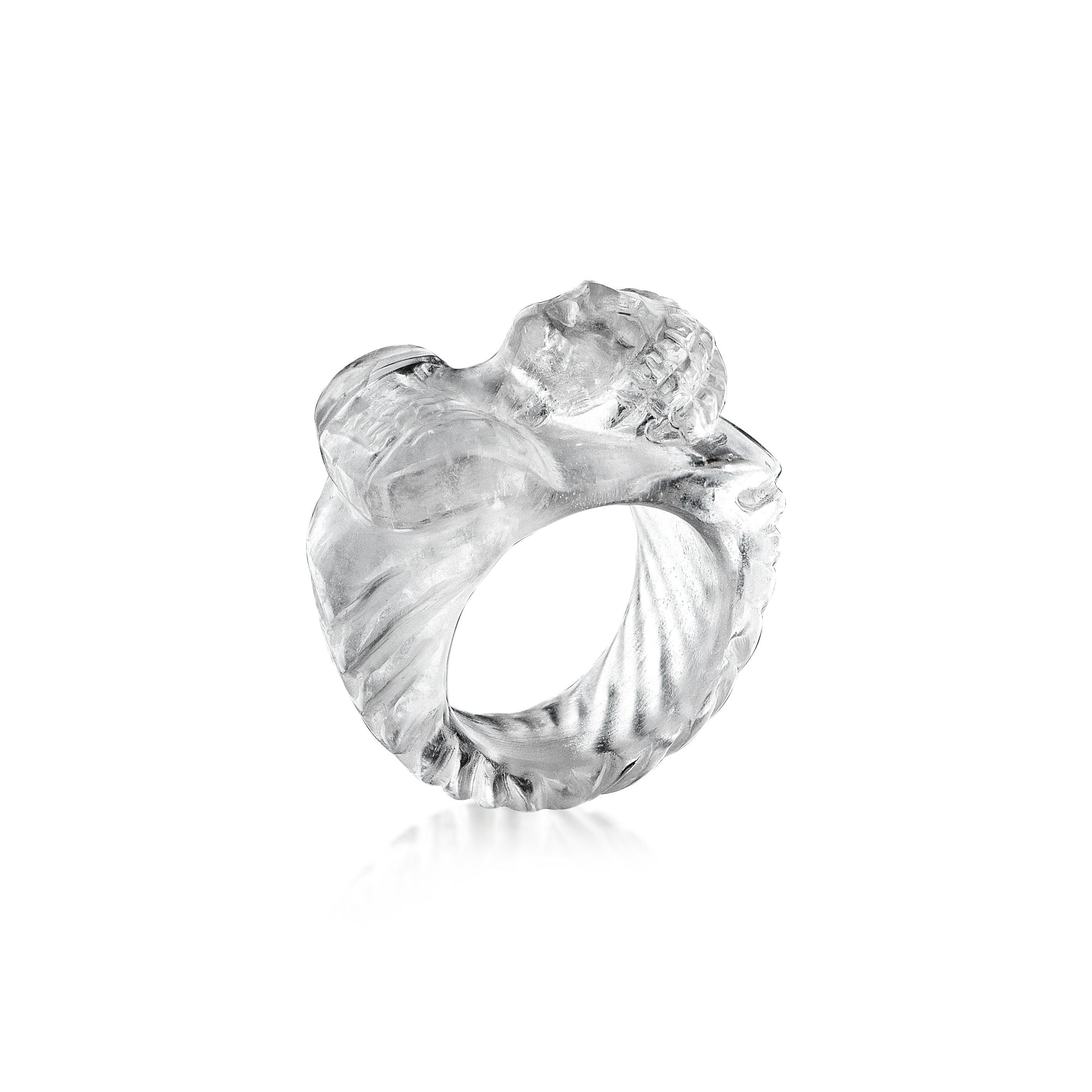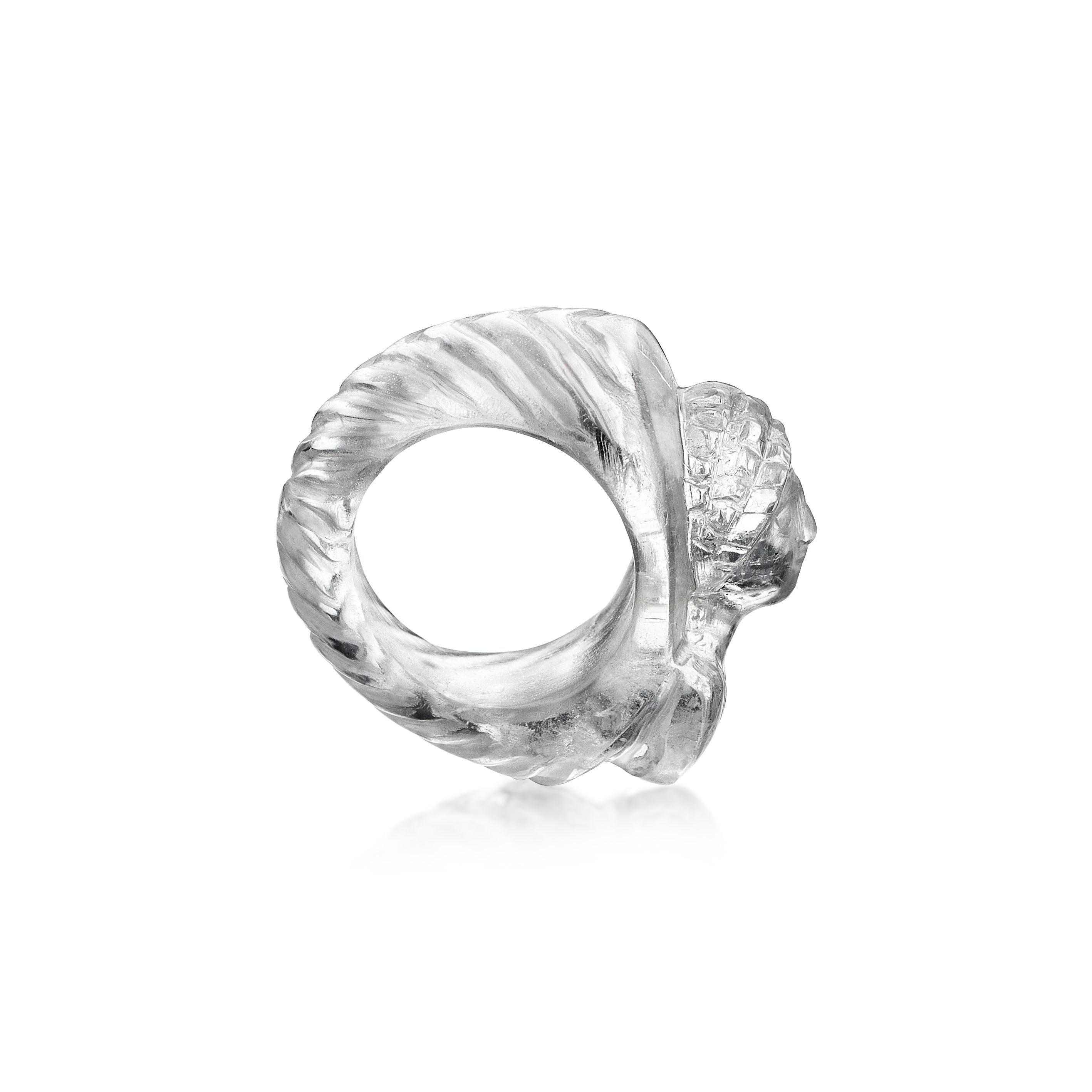 Materials: Rock Crystal.
Every Rafael Indiana product is handcrafted by artisans in Istanbul's Grand Bazaar, from wax making each piece unique. We believe it gives the product its authentic ancient beauty. Every design comes with a unique story.
This product has limited units available. If you can't find your size or your desired item is out of stock, contact us. Please allow 1 or 2 weeks for resizing.
The Kristalos is one of a kind jewel. This elegant ring is carved from rock crystal, a seemingly miraculous stone that was believed to have the powers of an amulet and therefore was highly valued during Antiquity. Being considered apotropaic, rock crystal had the ability to ward off evil, and this ring, however beautiful, not only adorned the wearer but also protected them from harm. The ring has a plain "gemstone," the simplicity of which is accentuated by the decorative ribbing in which the stone appears to be carved, although the entire ring was carefully fashioned from one piece of crystal. The name for rock crystal is derived from the Greek, KRISTALOS and kryos, meaning "frost, cold, icy," which encompasses the concept expressed by ancient authors that rock crystal is a form of petrified ice.
This masterpiece of a ring is a testament to the craftsmanship of our beloved grand bazaar's artisans. Sculpting this ring from scratch takes hours of meticulous and tedious effort. Since the quartz Crystal is so sensitive, to prevent it from shattering, the artisan must use diamond dusted tools for the engraving.
Due to the handmade nature of our products, there may be slight variations in color and craftmanship.