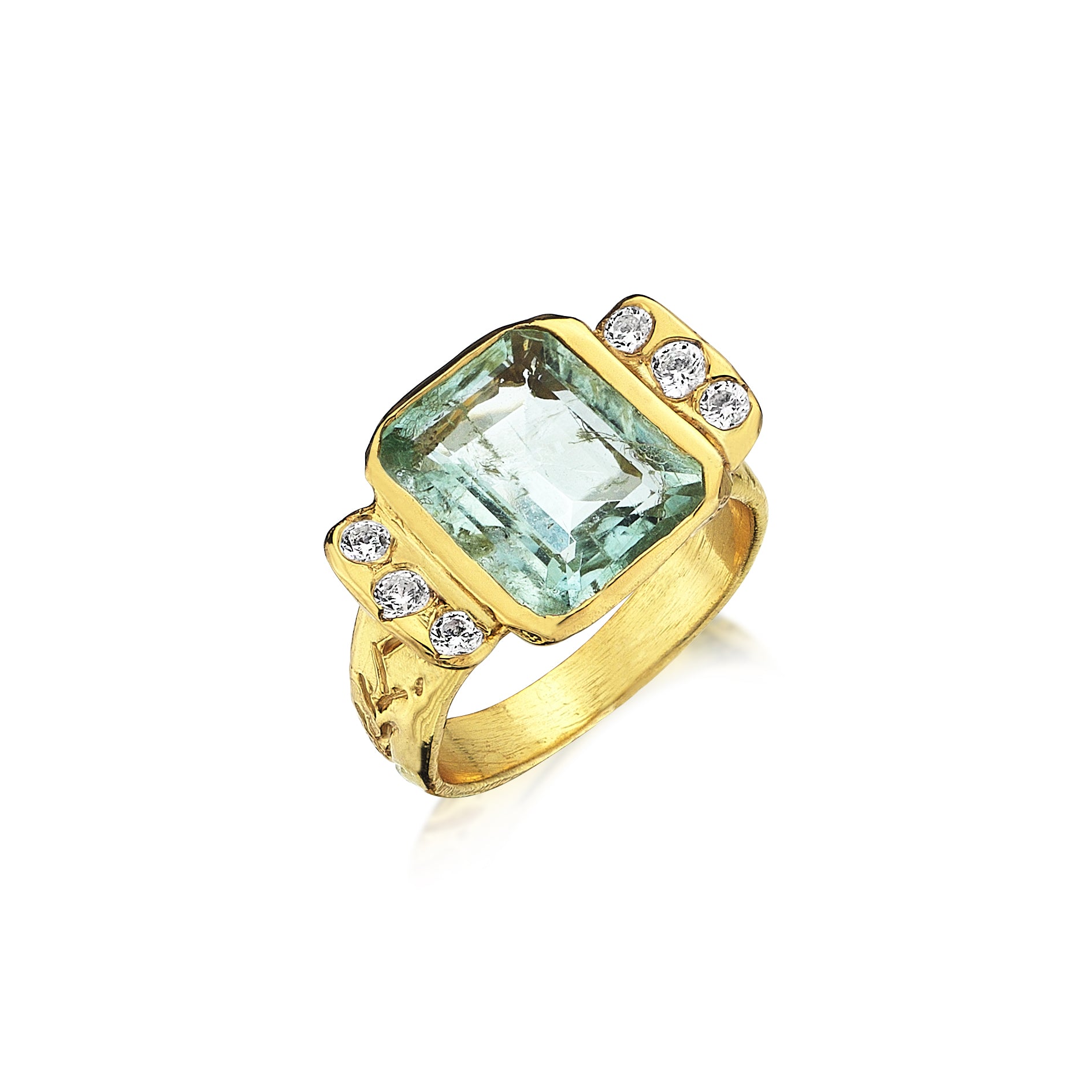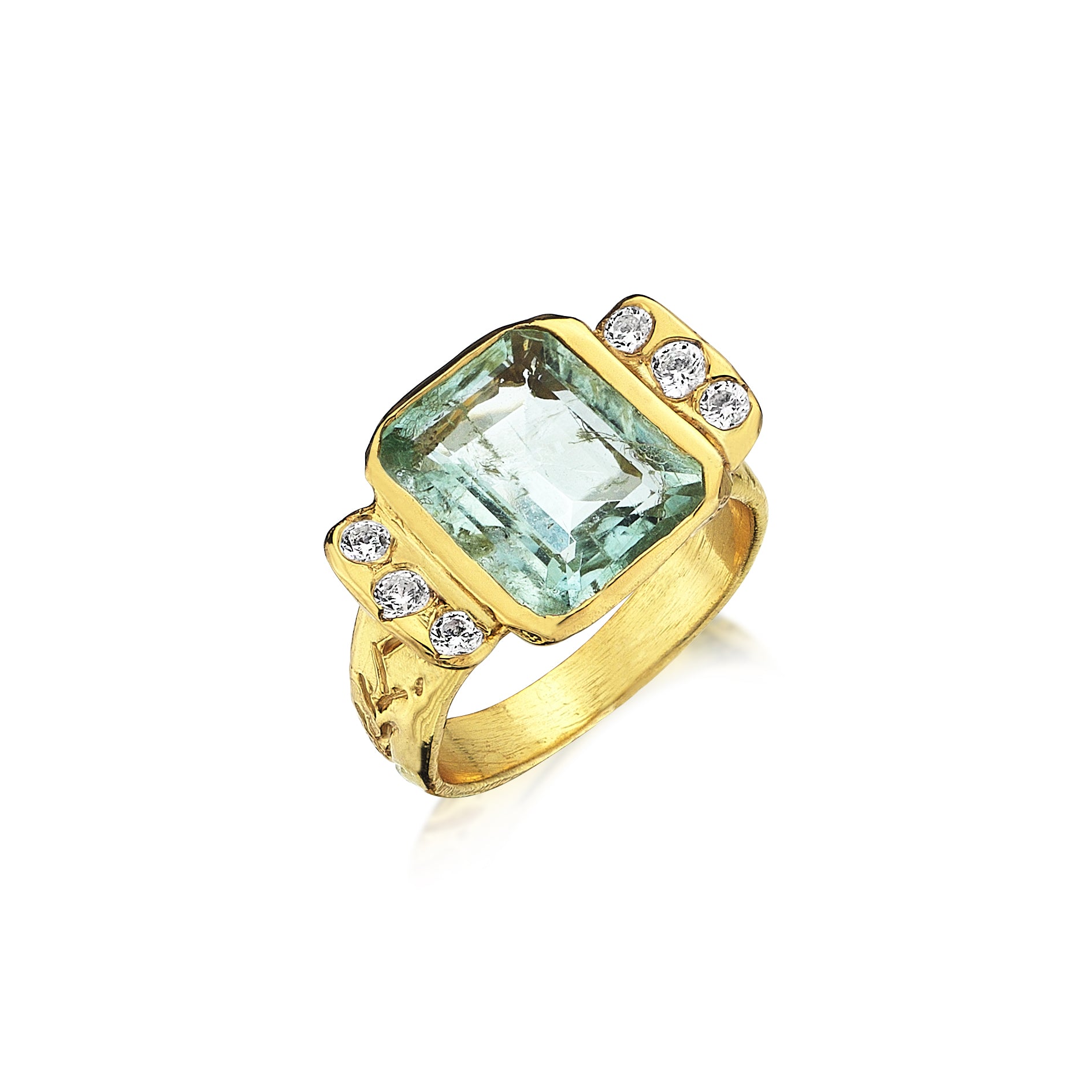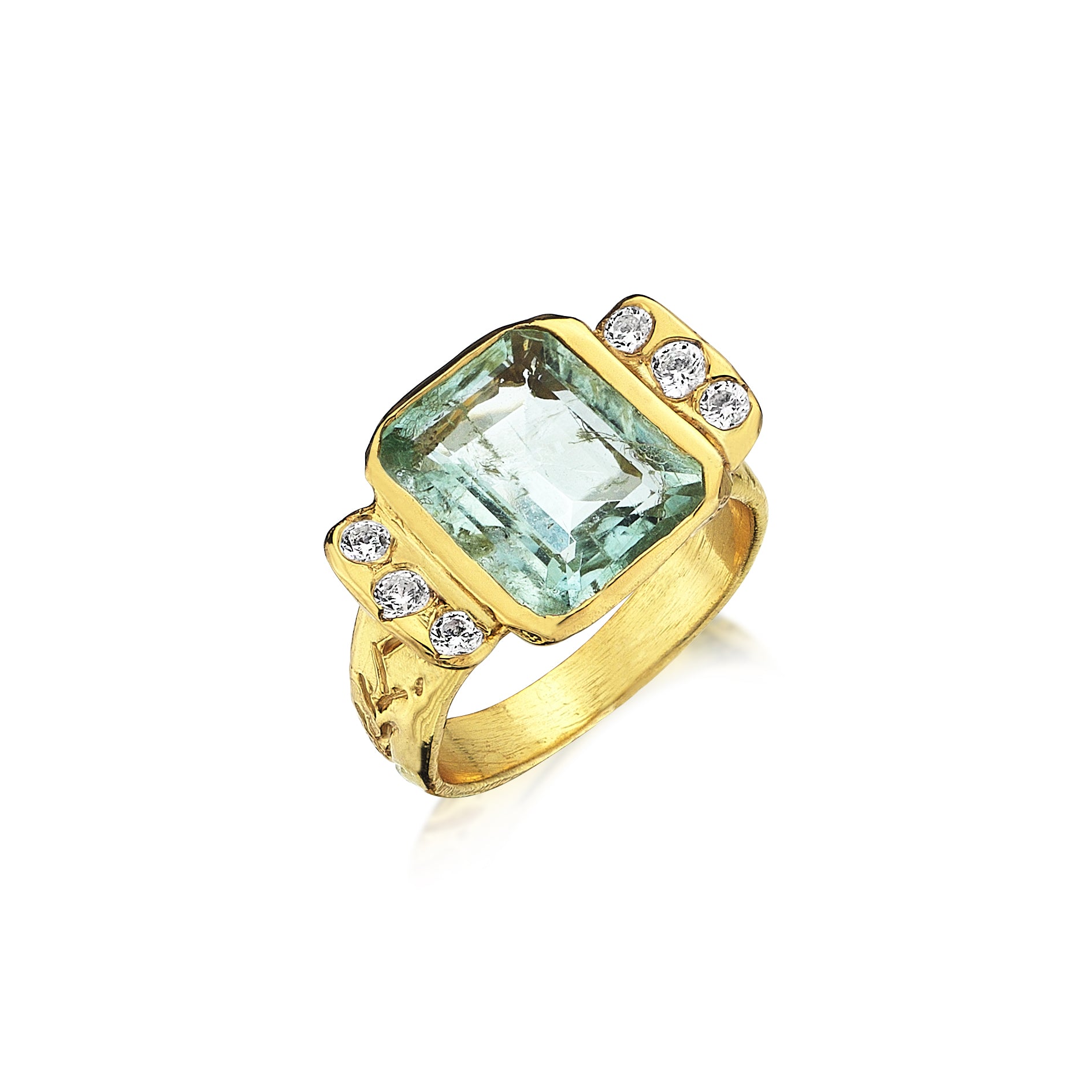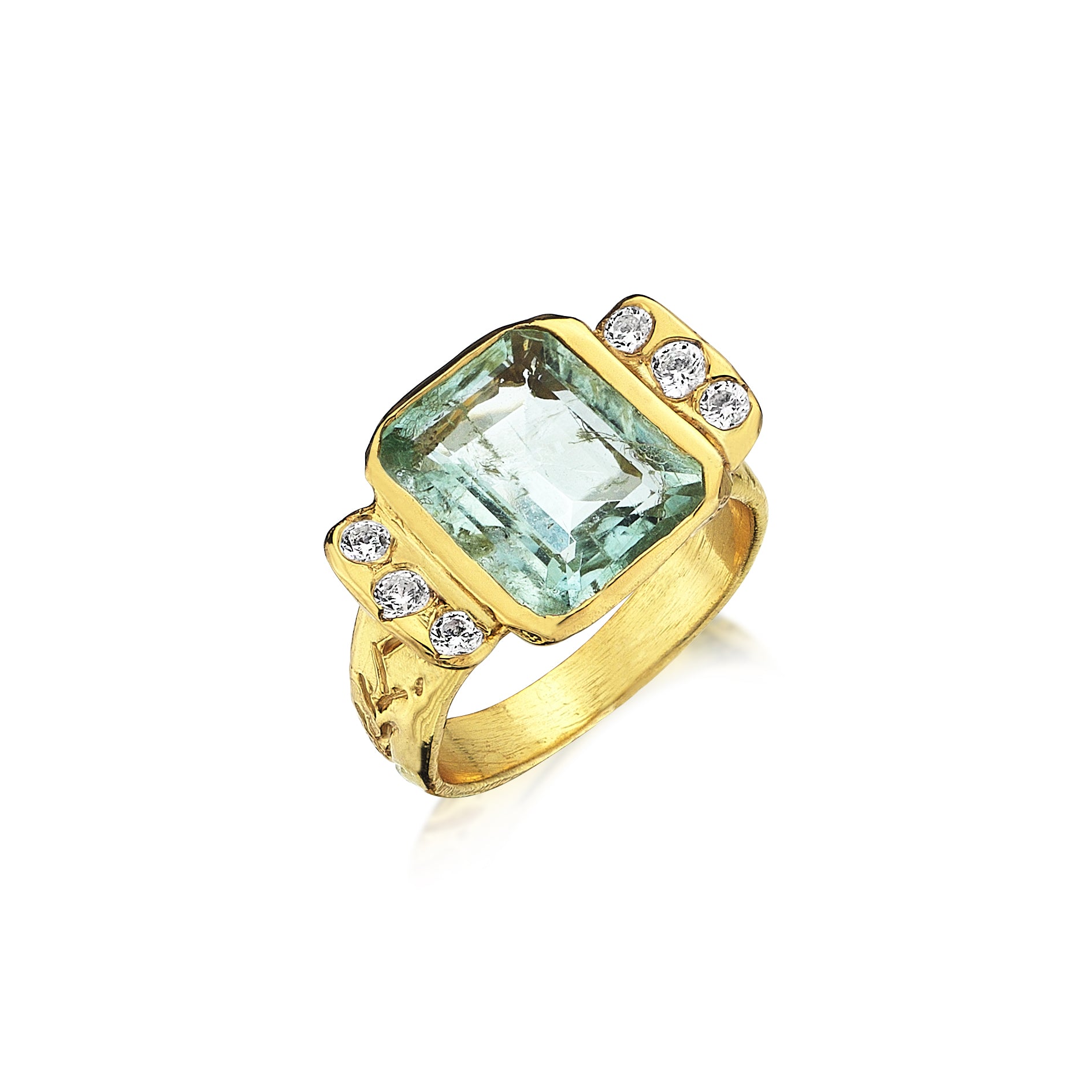 Materials:24k gold plated Silver, Aquamarine, Zirconia.
Every Rafael Indiana product is handcrafted by artisans in Istanbul's Grand Bazaar, from wax making each piece unique. We believe it gives the product its authentic ancient beauty. Every design comes with a unique story.
This product has limited units available. If you can't find your size or your desired item is out of stock, contact us. Please allow 1 or 2 weeks for resizing.
The vibrant aquamarine stone, set in a gleaming frame of vermeil gold and assorted with Zirconia, shimmers with the beauty of the Mediterranean sea. This stone was said to be a favorite of the goddess of love and beauty, Venus, and was believed to bring peace, happiness and calm to its wearer. The ring's elegant design, with its clean lines and classic silhouette, is a nod to the timeless beauty and grandeur of Ancient Rome. A symbol of grace and a link to the past, This Liquid Ring's brilliance is a treasure that will last with peace and beauty.
Due to the handmade nature of our products, there may be slight variations in color and craftmanship.