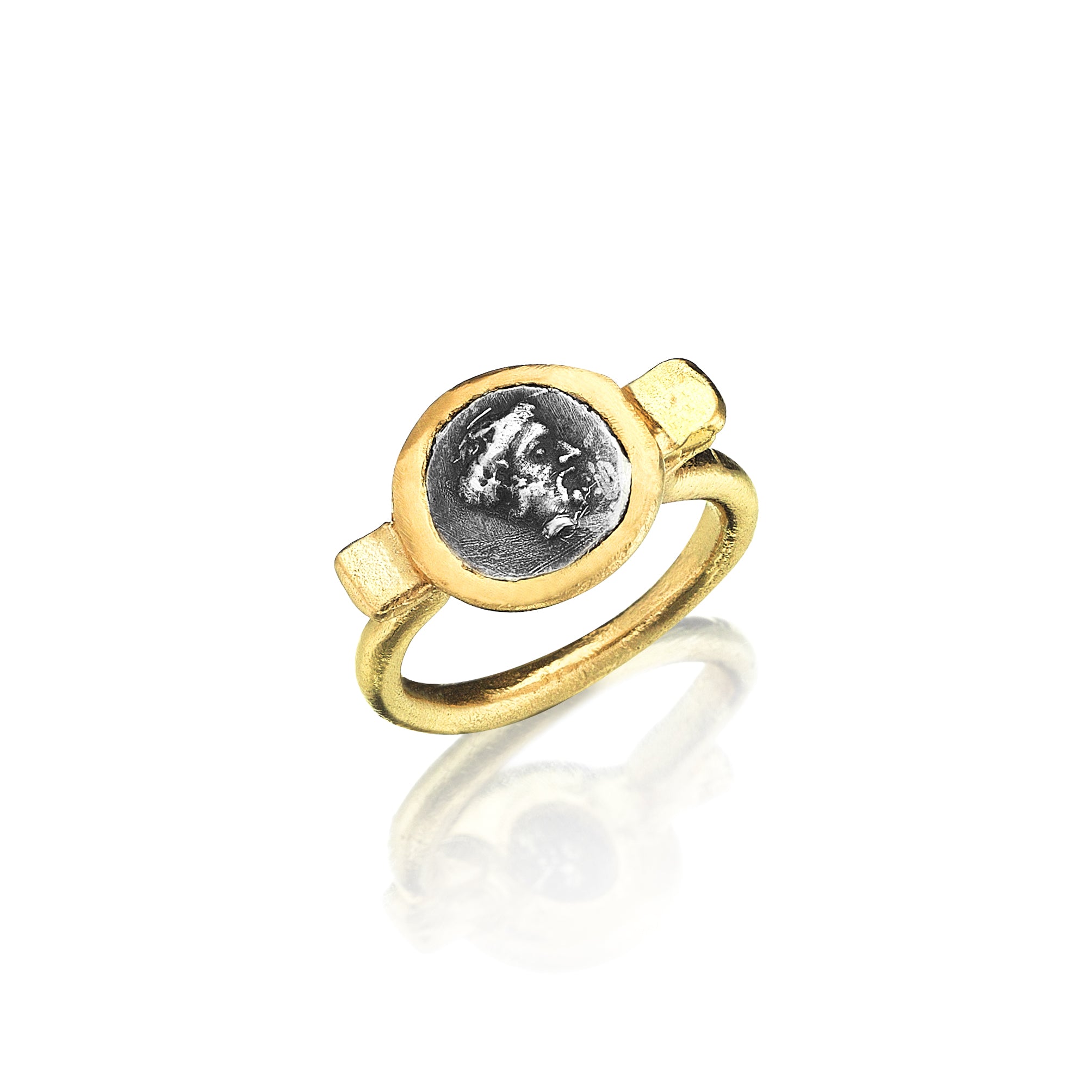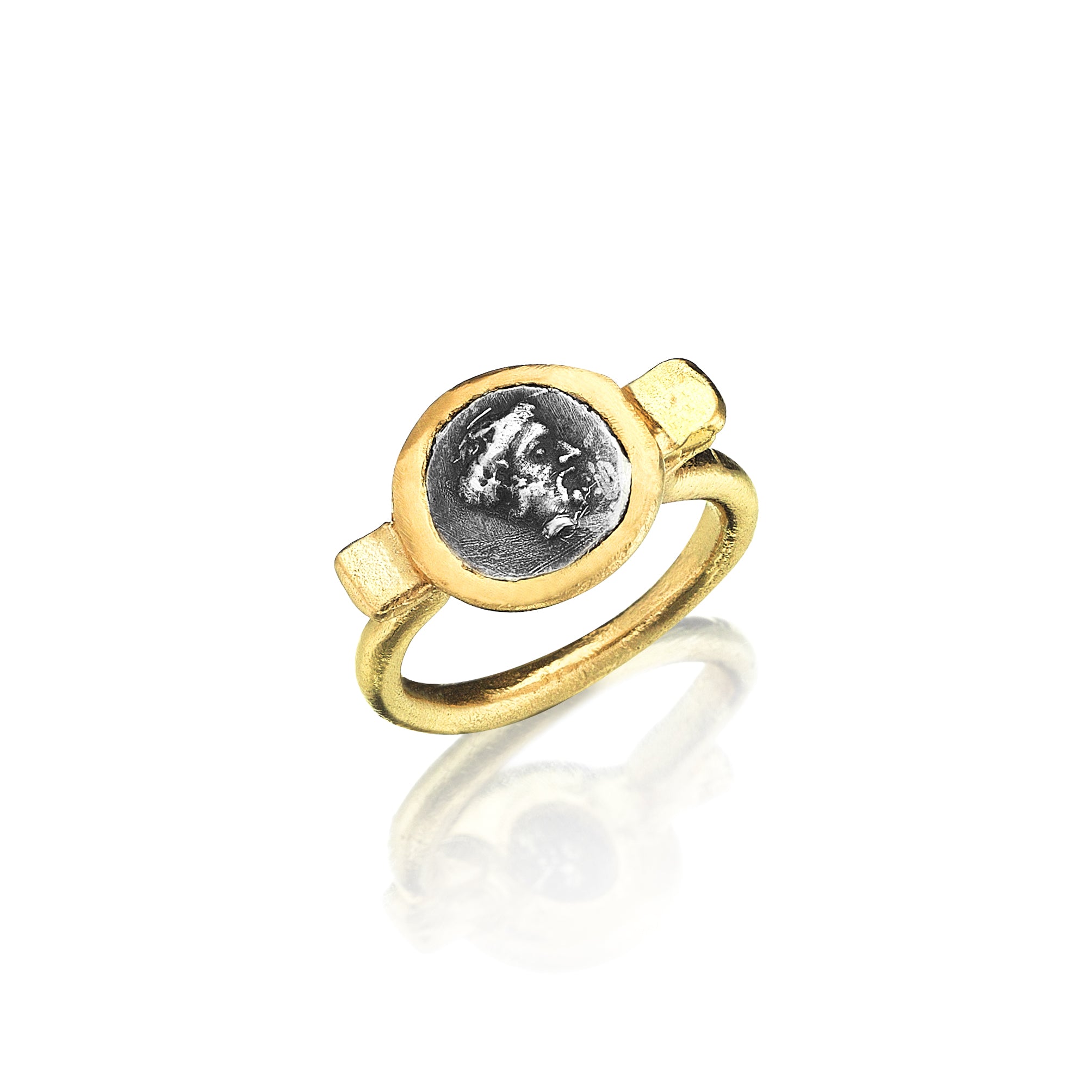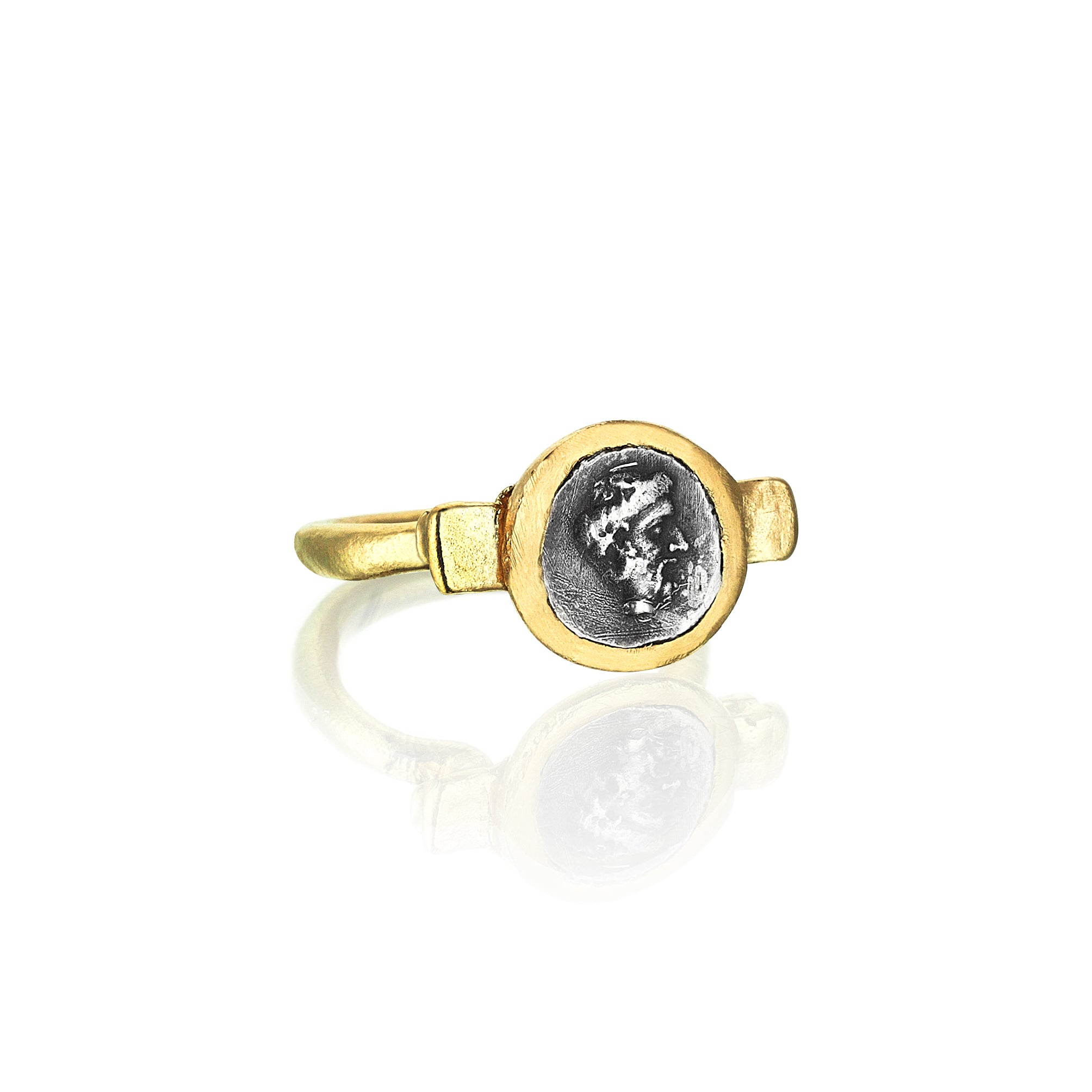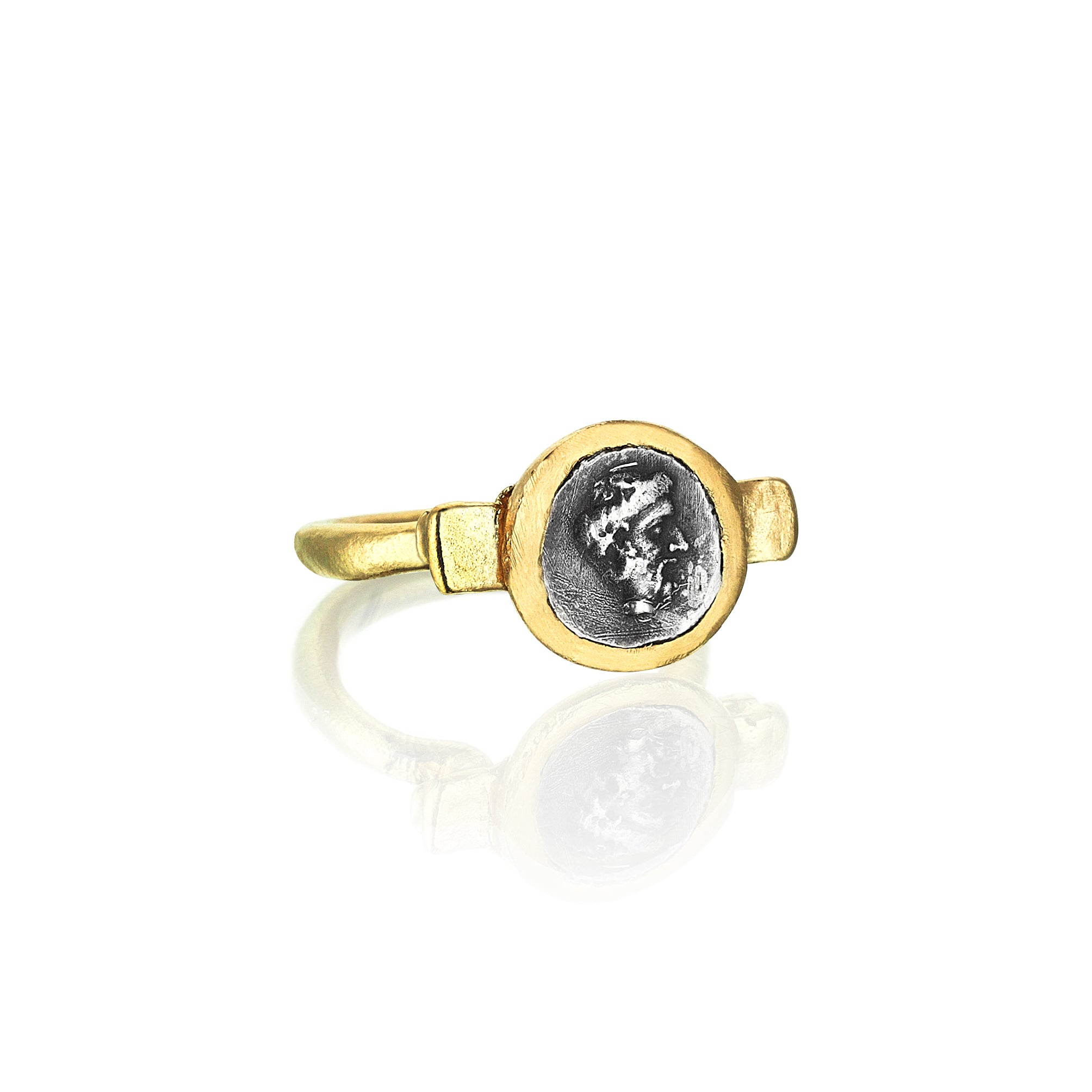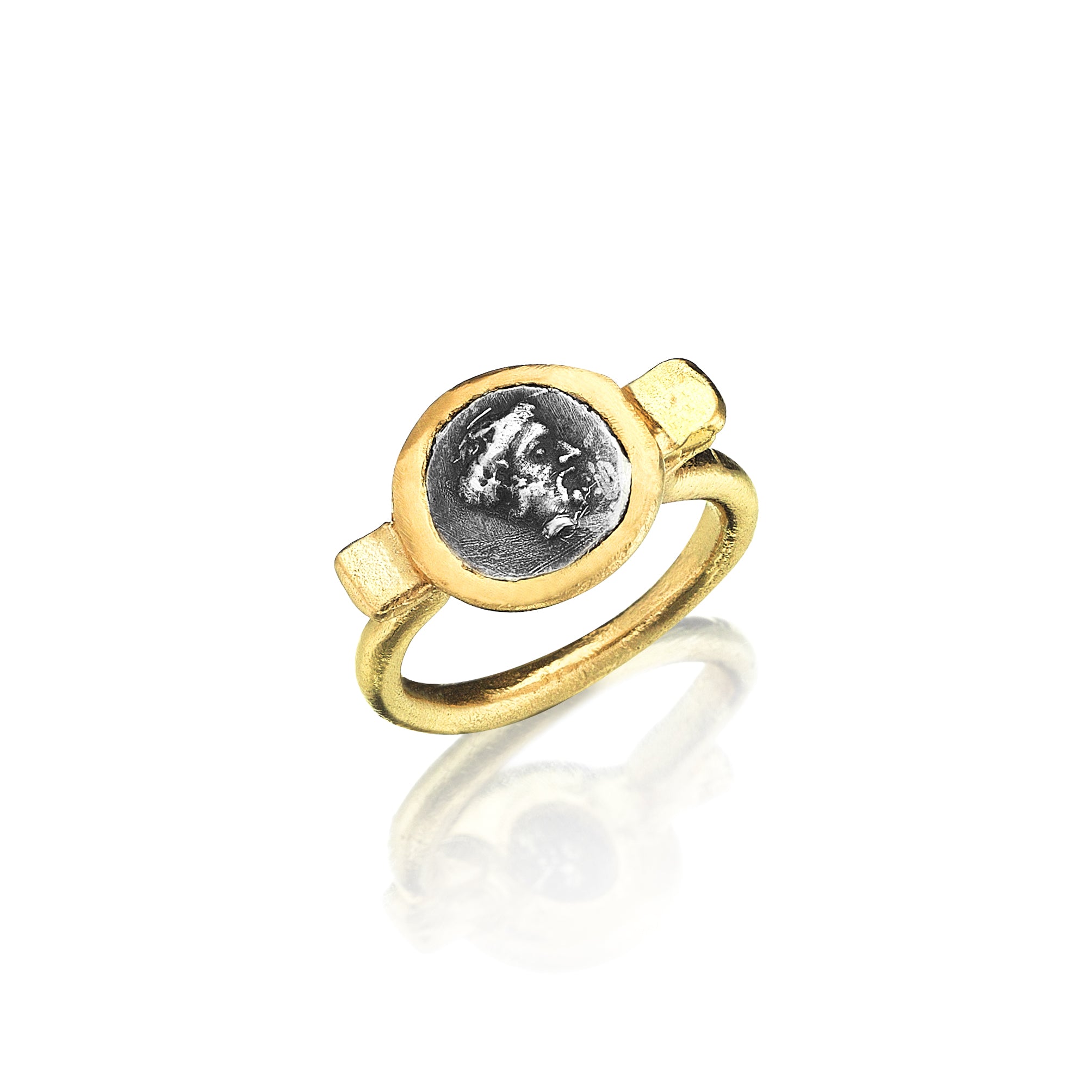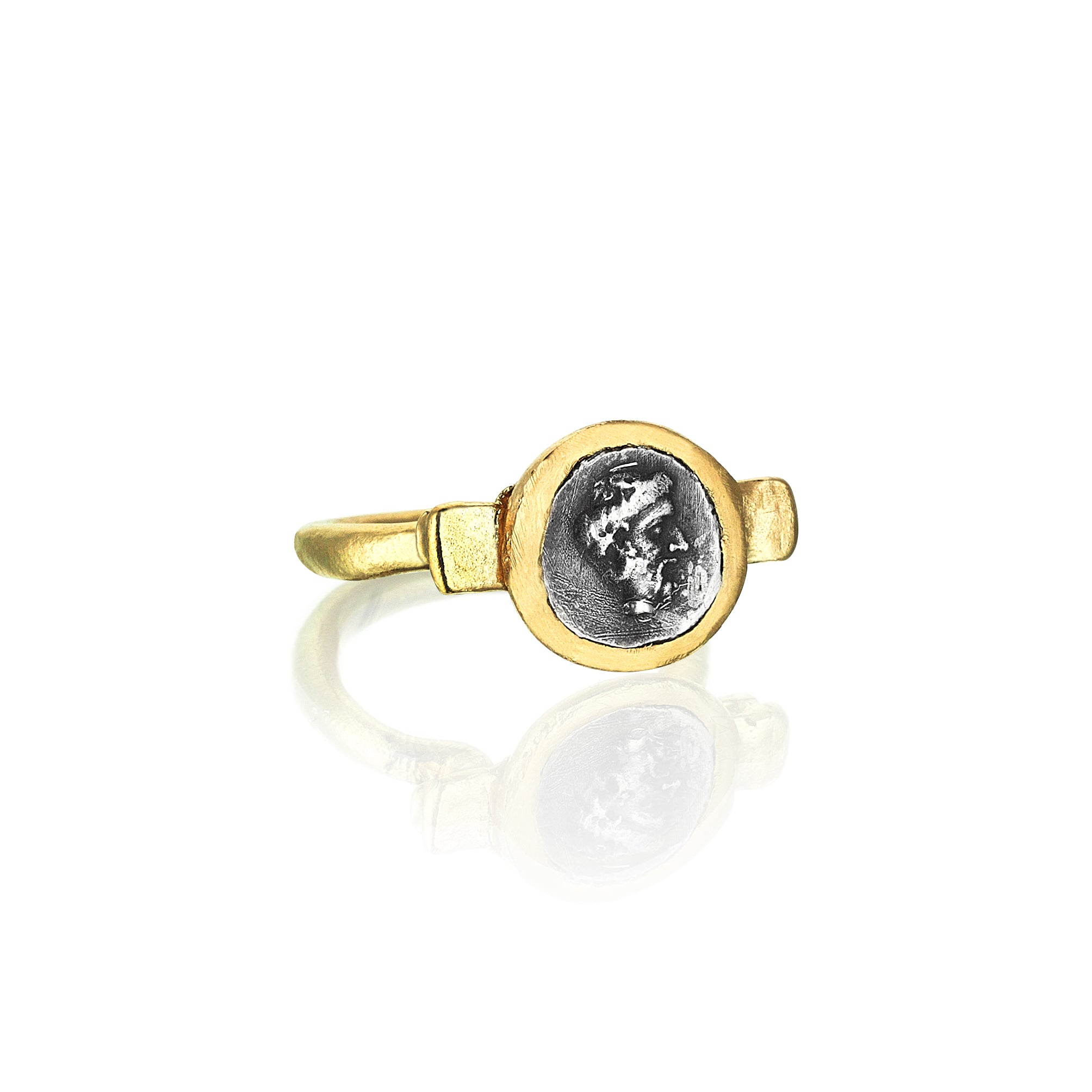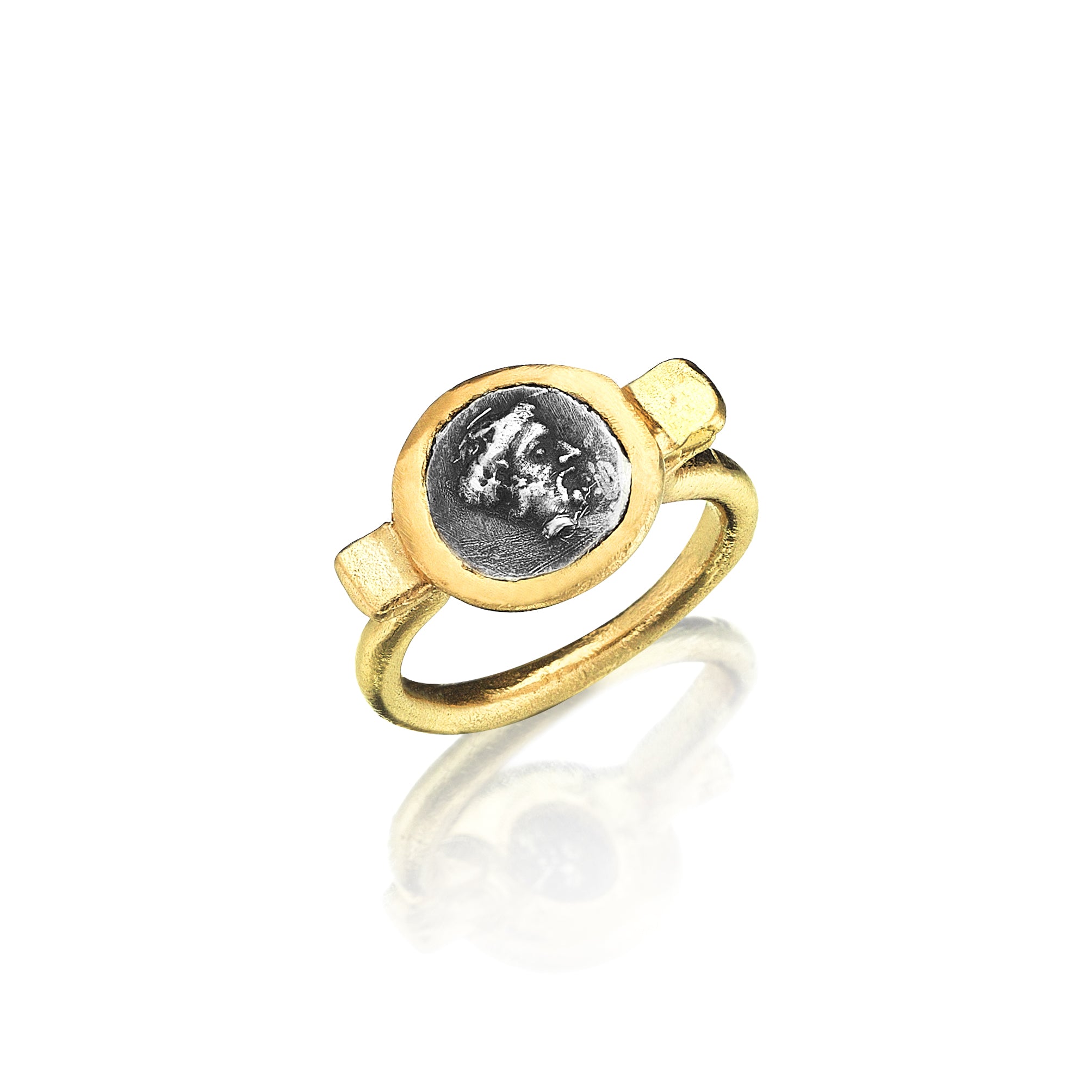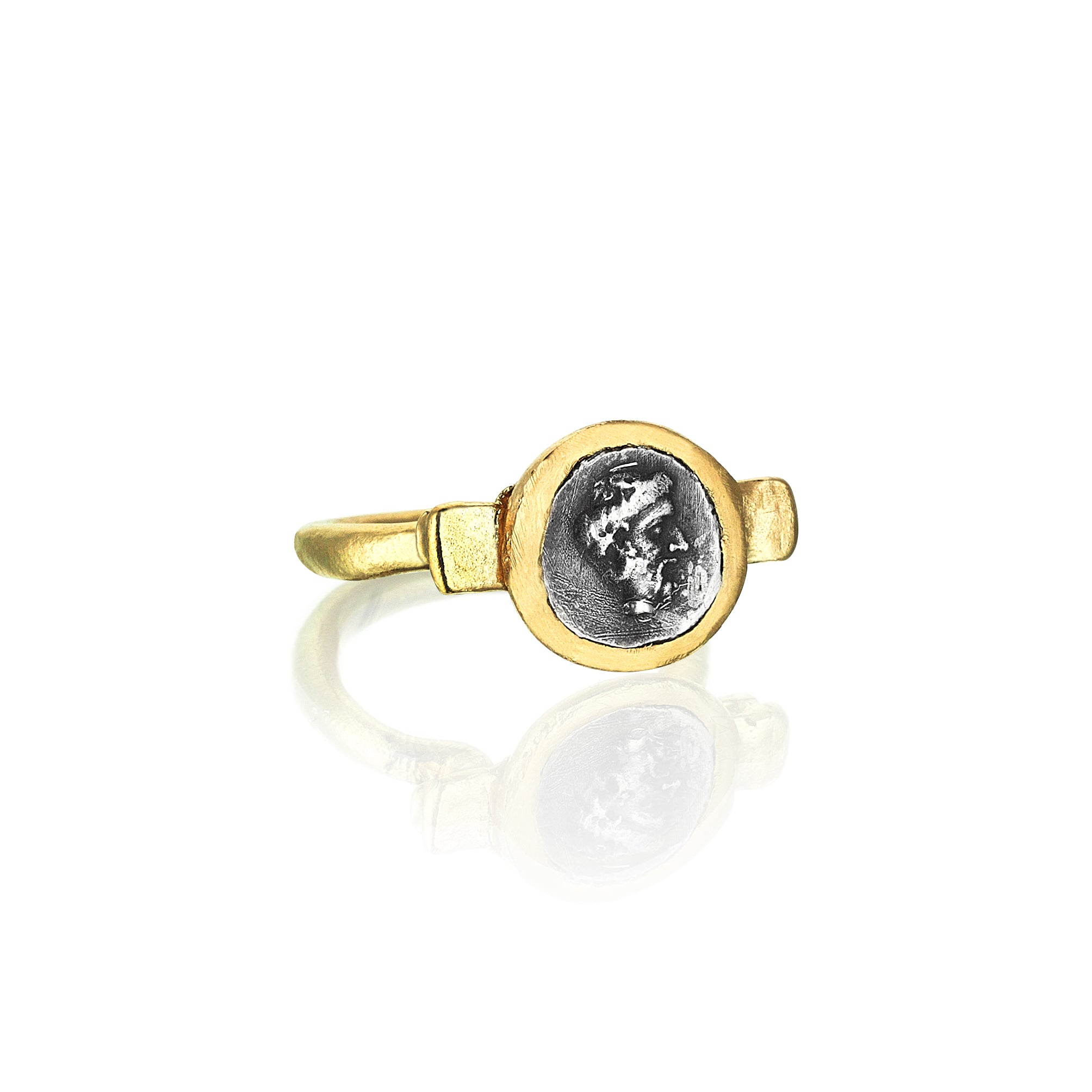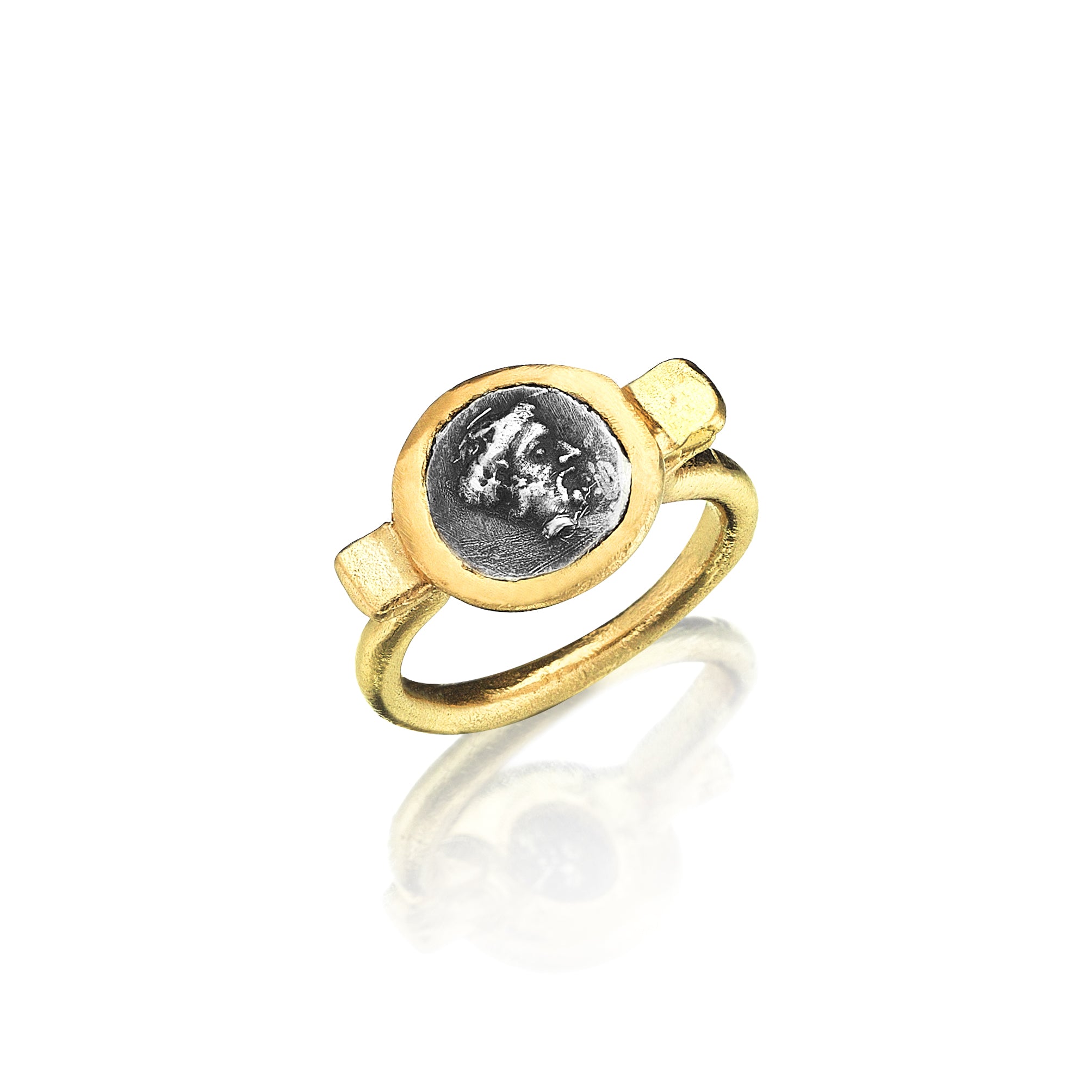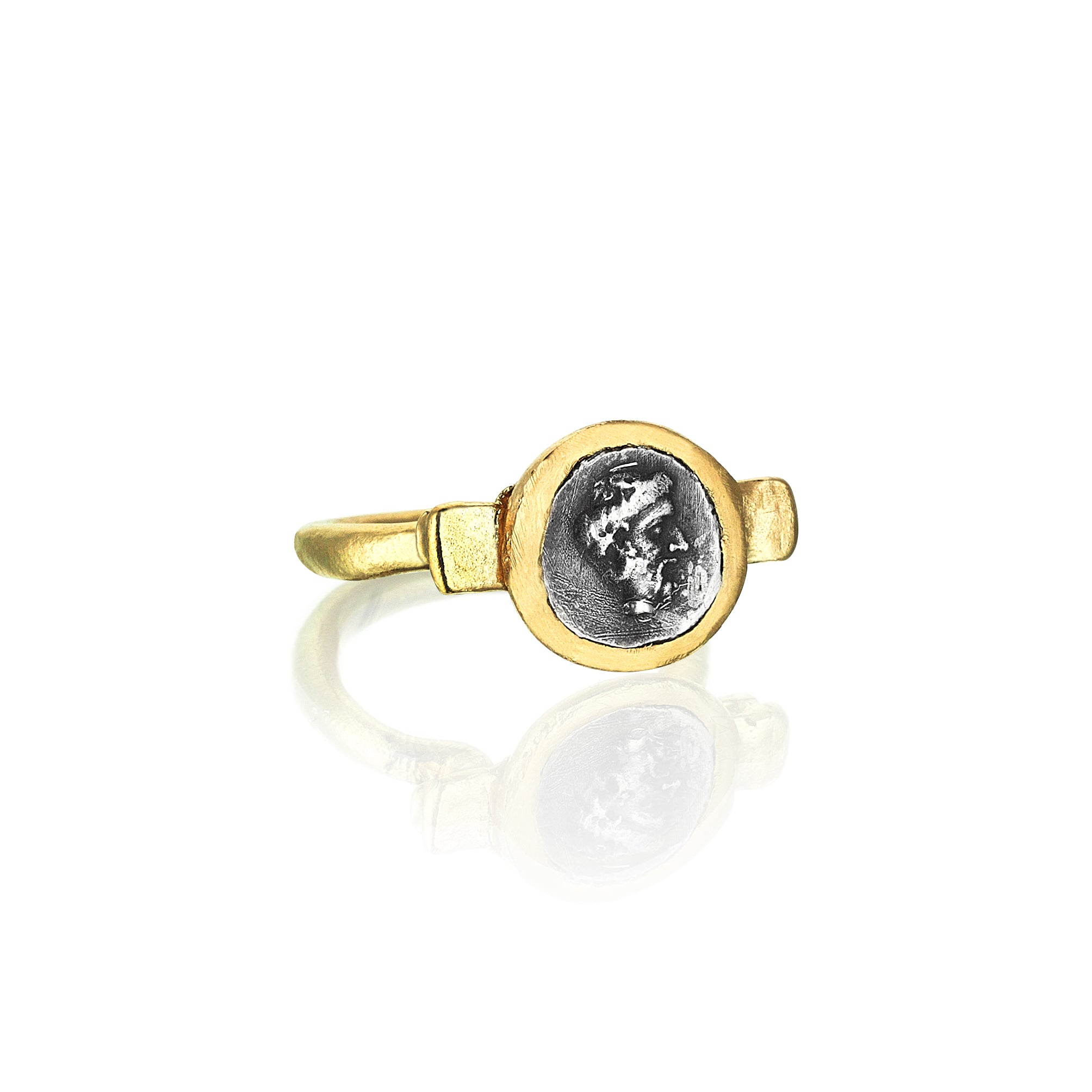 Materials: 18k Gold, Diamond, Genuine Ancient Silver Coin.
Every Rafael Indiana product is handcrafted by artisans in Istanbul's Grand Bazaar, from wax making each piece unique. We believe it gives the product its authentic ancient beauty. Every design comes with a unique story.
This product has limited units available. If you can't find your size or your desired item is out of stock, contact us. Please allow 1 or 2 weeks for resizing.
Set with a mint condition silver genuine ancient coin of the Roman emperor Antoninus Pius Pater. Dating back to aprox 243 AD. Antonin was born September 19, 86 at Lanuvium. His family is originally from Gaul (Nîmes). It is a rich senator who married Faustina the former between 110 and 115 and thus entered marriage in Hadrian's family. After the death of Aelius 1 January 138, Hadrian chose Antoninus his successor on February 25 138 in two adjoining her adoptive son, Marcus Aurelius and Lucius Verus. Hadrian died on July 10 and Antonin succeeded him. He must first fight to deify Hadrian, enemy of the Senate. In 139, Caesar Marcus Aurelius and Faustina became augusta. His reign was peaceful and happy and symbolizes the "Pax Romana" of the second century. In 148, it commemorates the 900th anniversary with pomp of Rome.
Due to the handmade nature of our products, there may be slight variations in color and craftmanship.