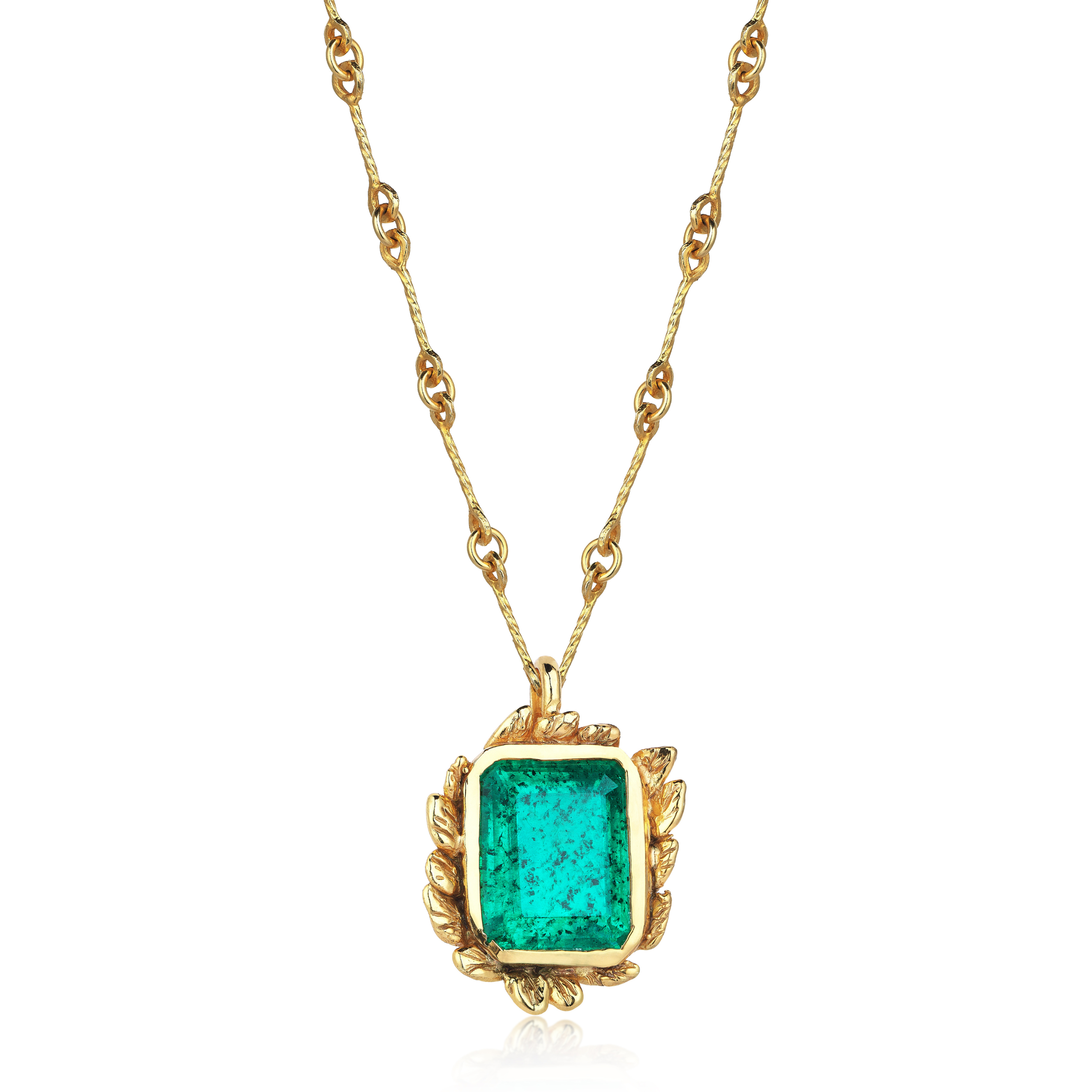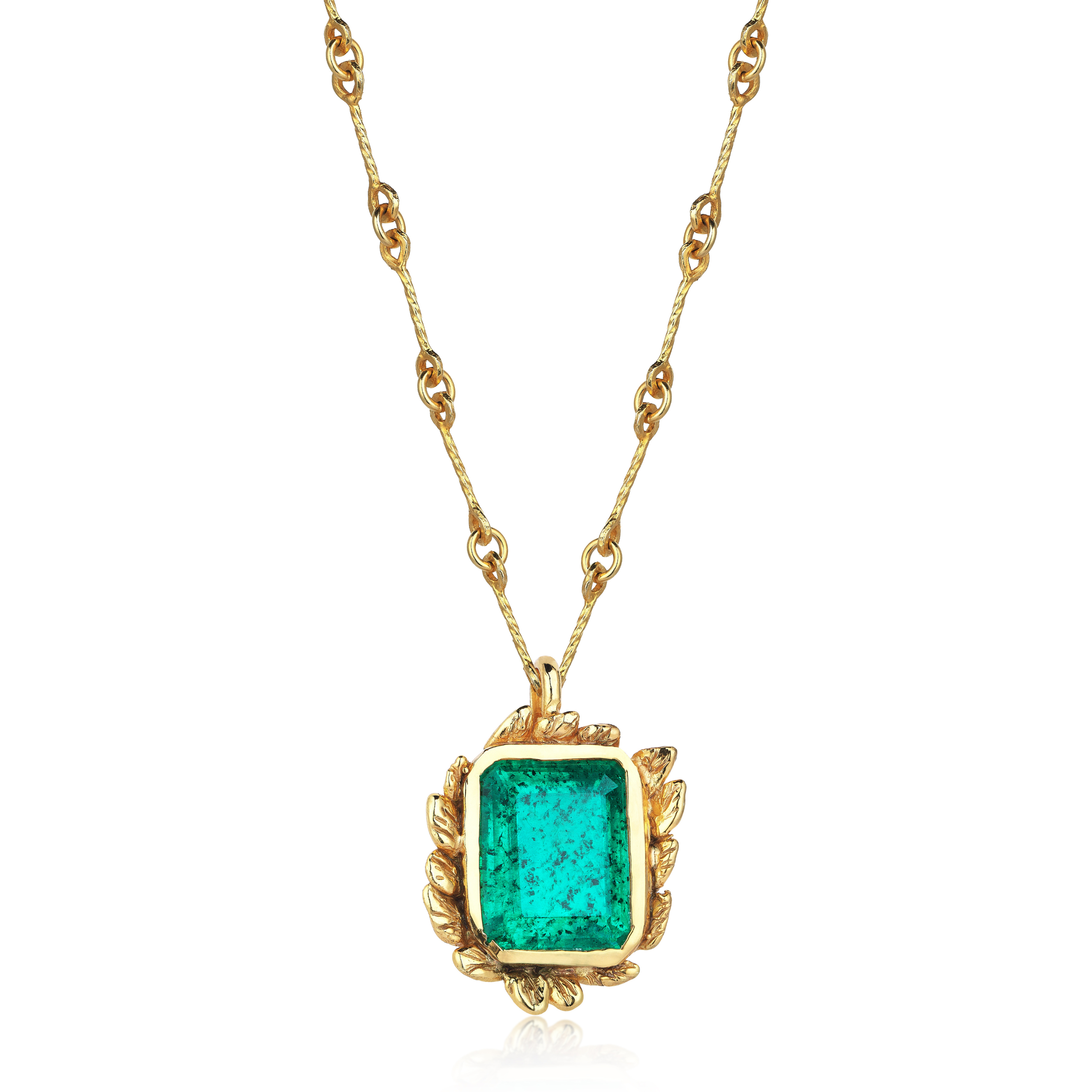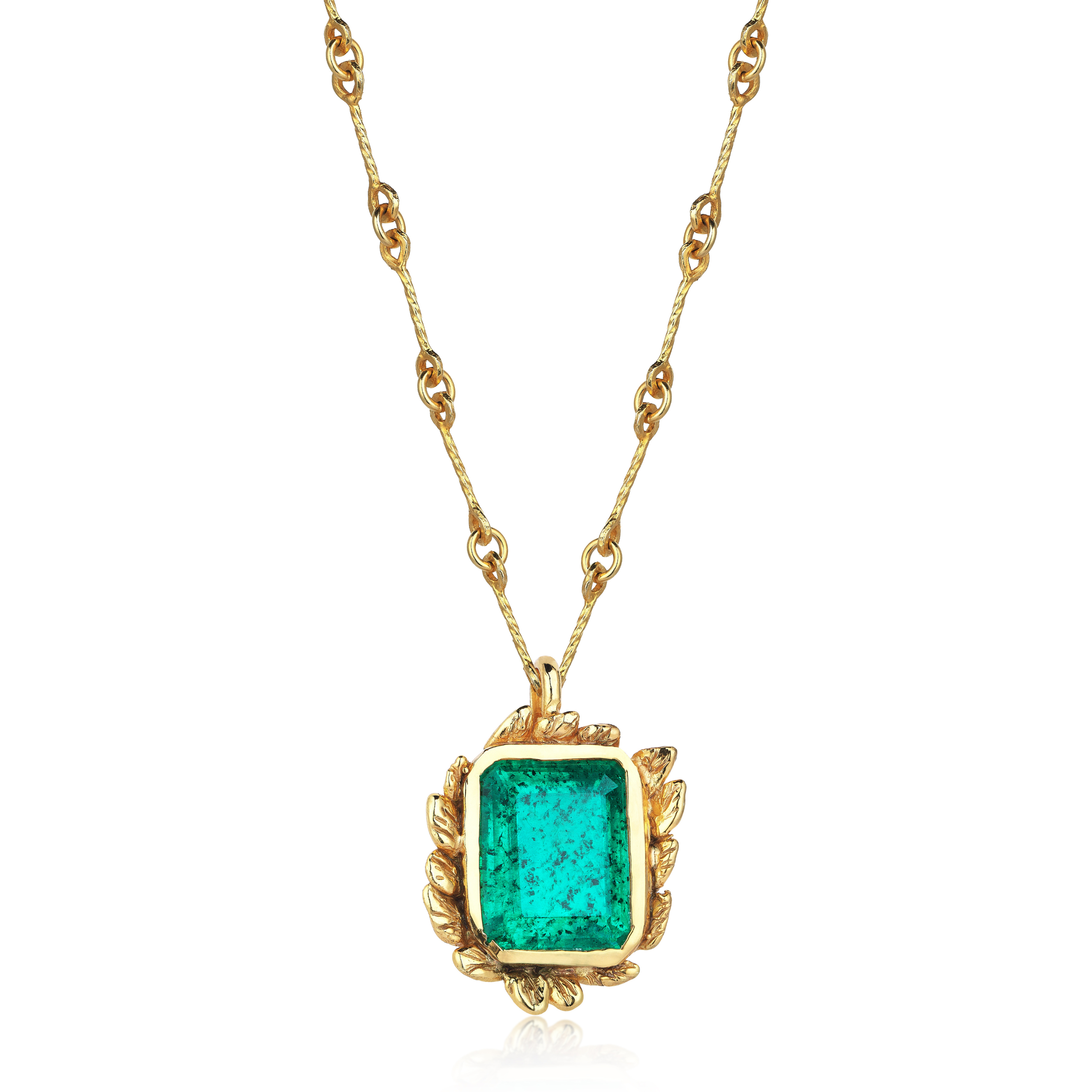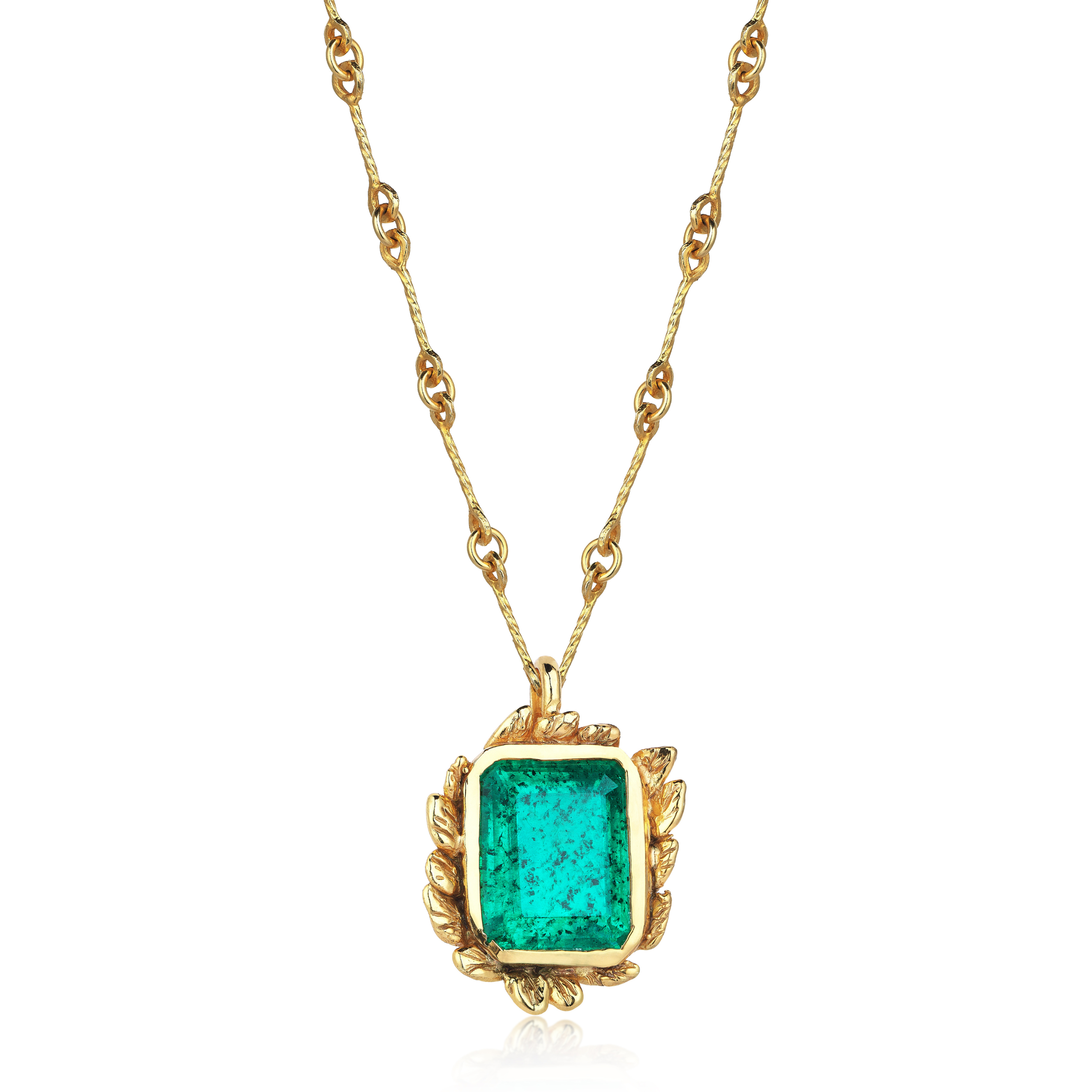 The Colombian Ivy Necklace
Materials: 24k gold plated Silver, Emerald (Lab Grown).
Every Rafael Indiana product is handcrafted by artisans in Istanbul's Grand Bazaar, from wax making each piece unique. We believe it gives the product its authentic ancient beauty. Every design comes with a unique story.
This product has limited units available. If you can't find your size or your desired item is out of stock, contact us. Please allow 1 or 2 weeks for resizing.
The Colombian Jewel Necklace carries an Emerald at its center. Known as the "Jewel of Kings", emeralds are rare and beautiful. Their symbolism goes beyond royalty and they are a symbol of wit, eloquence and foresight. Present in all three monotheistic religions, emeralds are also associated with resurrection, strength and kindness.
The dark flakes in this stone add to it's mystic charm. With an ivy leaf frame surrounding it, this jewel looks as though nature had organically given birth to it within the depths of a Colombian jungle.
Rafael Indiana hand carves his necklaces from wax making each piece unique, which we believe is what gives it it's authentic ancient beauty.
Due to the handmade nature of our products, there may be slight variations in color and craftmanship.