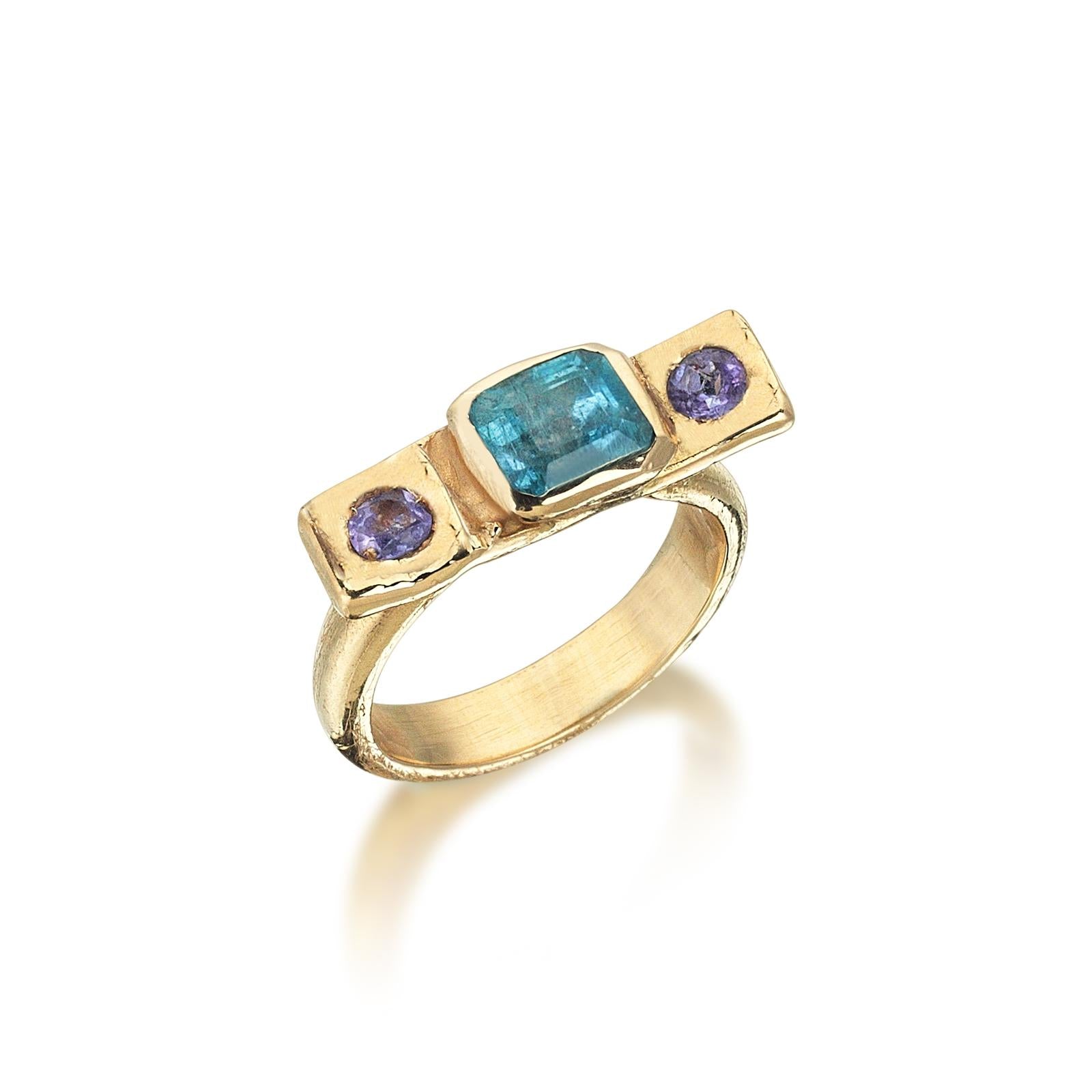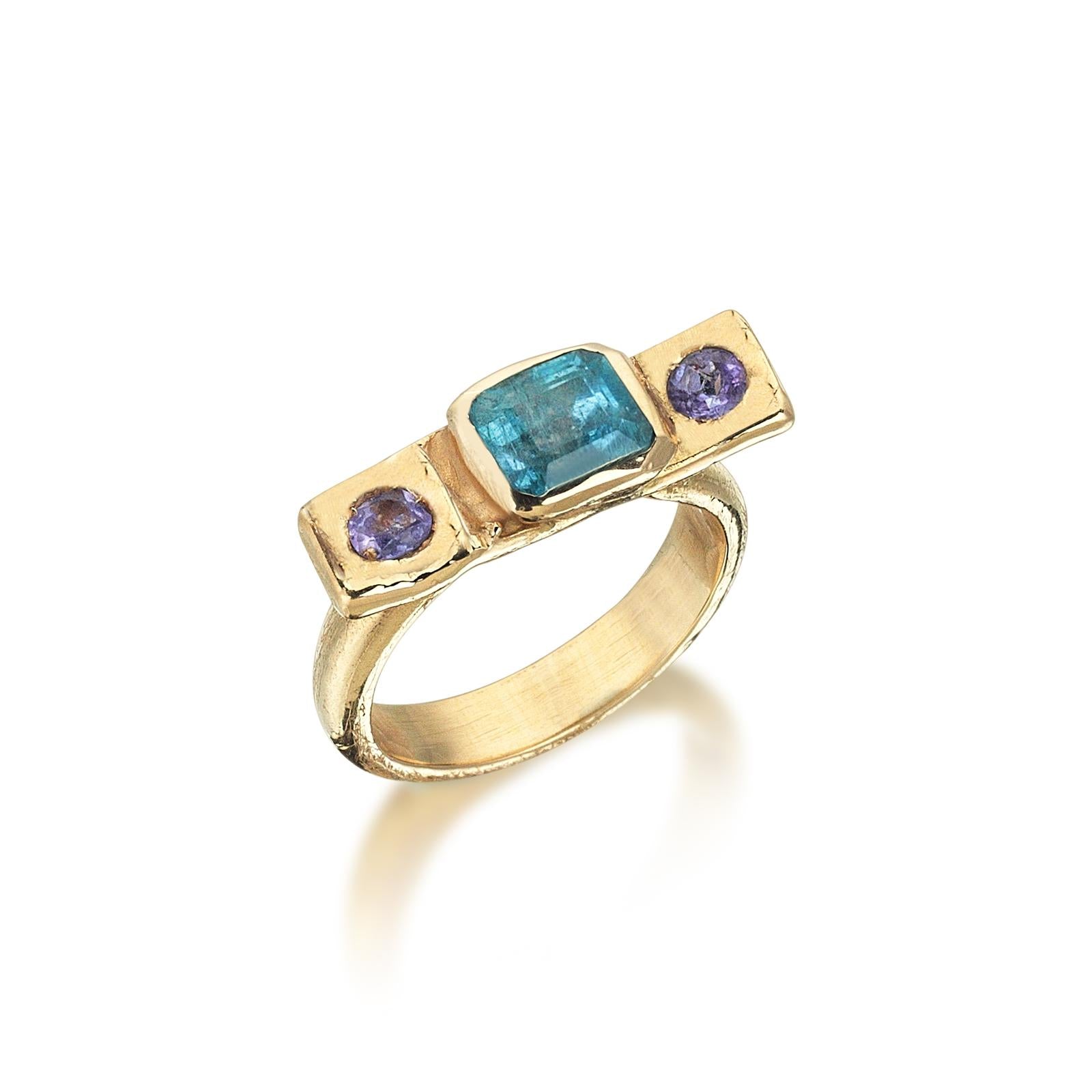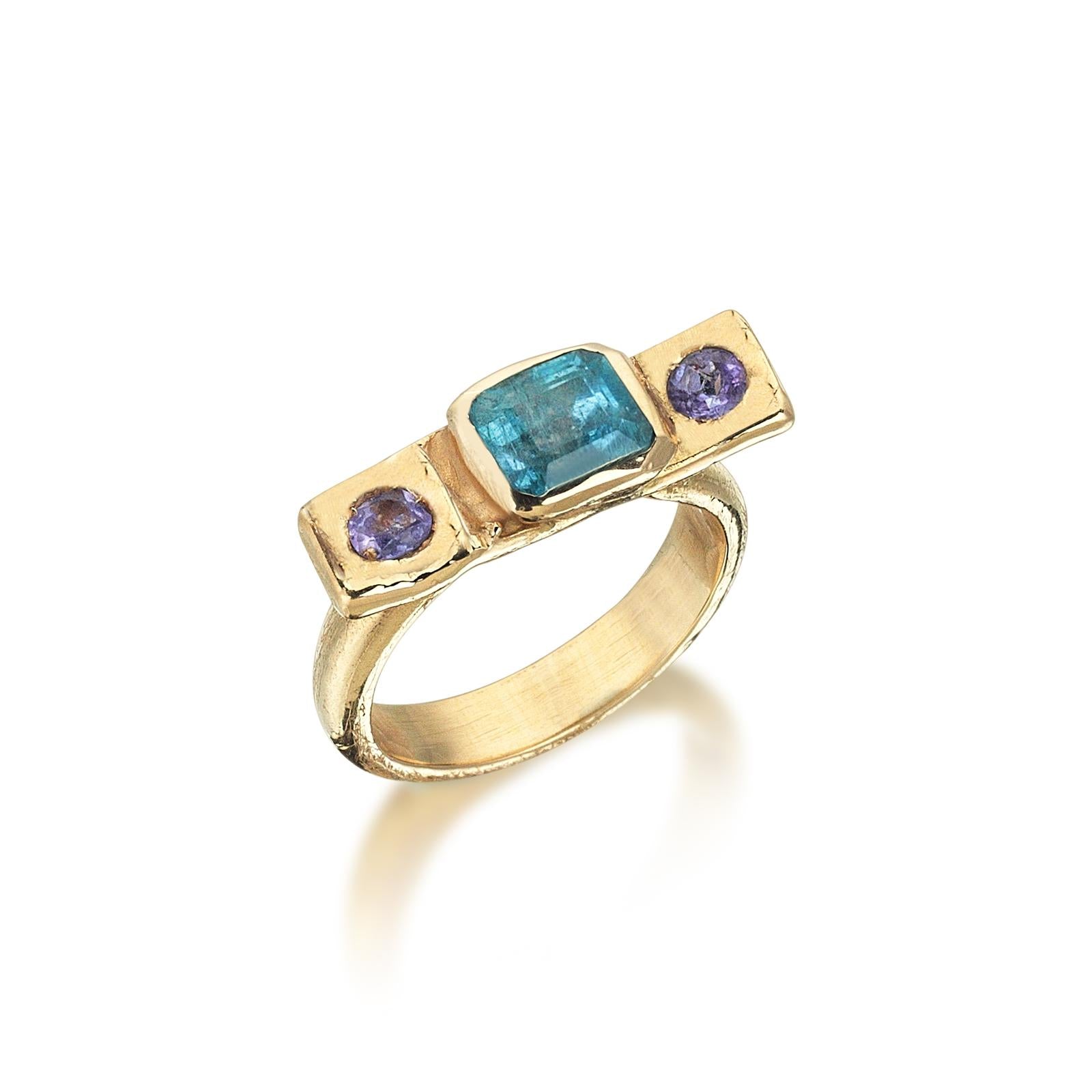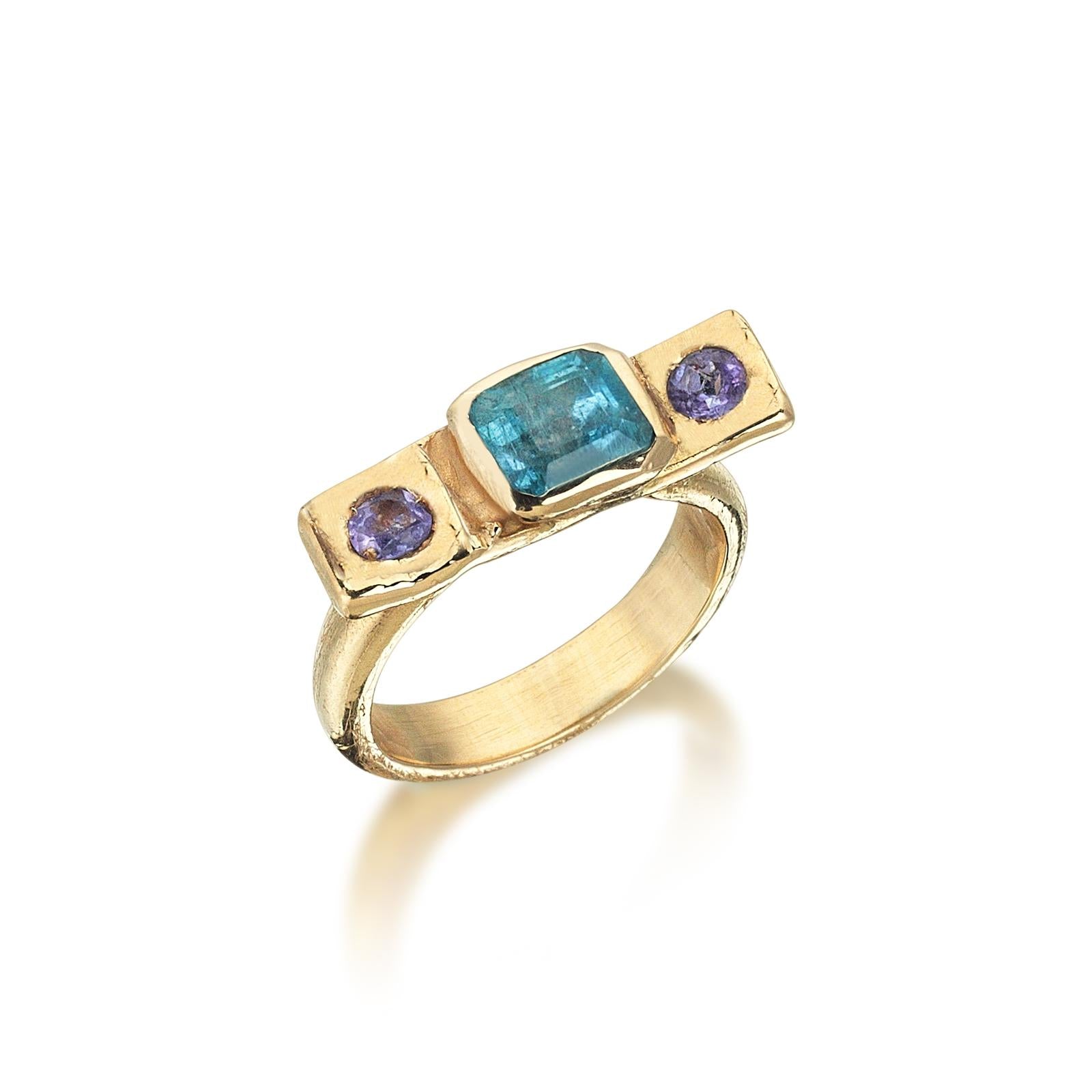 Materials: 18k Gold, Aquamarine, Sapphire.
Every Rafael Indiana product is handcrafted by artisans in Istanbul's Grand Bazaar, from wax making each piece unique. We believe it gives the product its authentic ancient beauty. Every design comes with a unique story.
This product has limited units available. If you can't find your size or your desired item is out of stock, contact us. Please allow 1 or 2 weeks for resizing.
The Atlantis ring is set with a natural aquamarine surrounded by two sapphires. Poseidon, god of the seas, was associated historically with aquamarine. His domain, Atlantis, has been at the center of myths and speculations. Just like a mirage, Atlantis is an idea of a desire. Something we wish existed, to help us deal with our impulses and wants. Atlantis has fallen, leaving us ideas of what it could have been. And while we wait for it to rise again, may this ring reminds us of what Atlantis was, if it ever was.
Due to the handmade nature of our products, there may be slight variations in color and craftmanship.