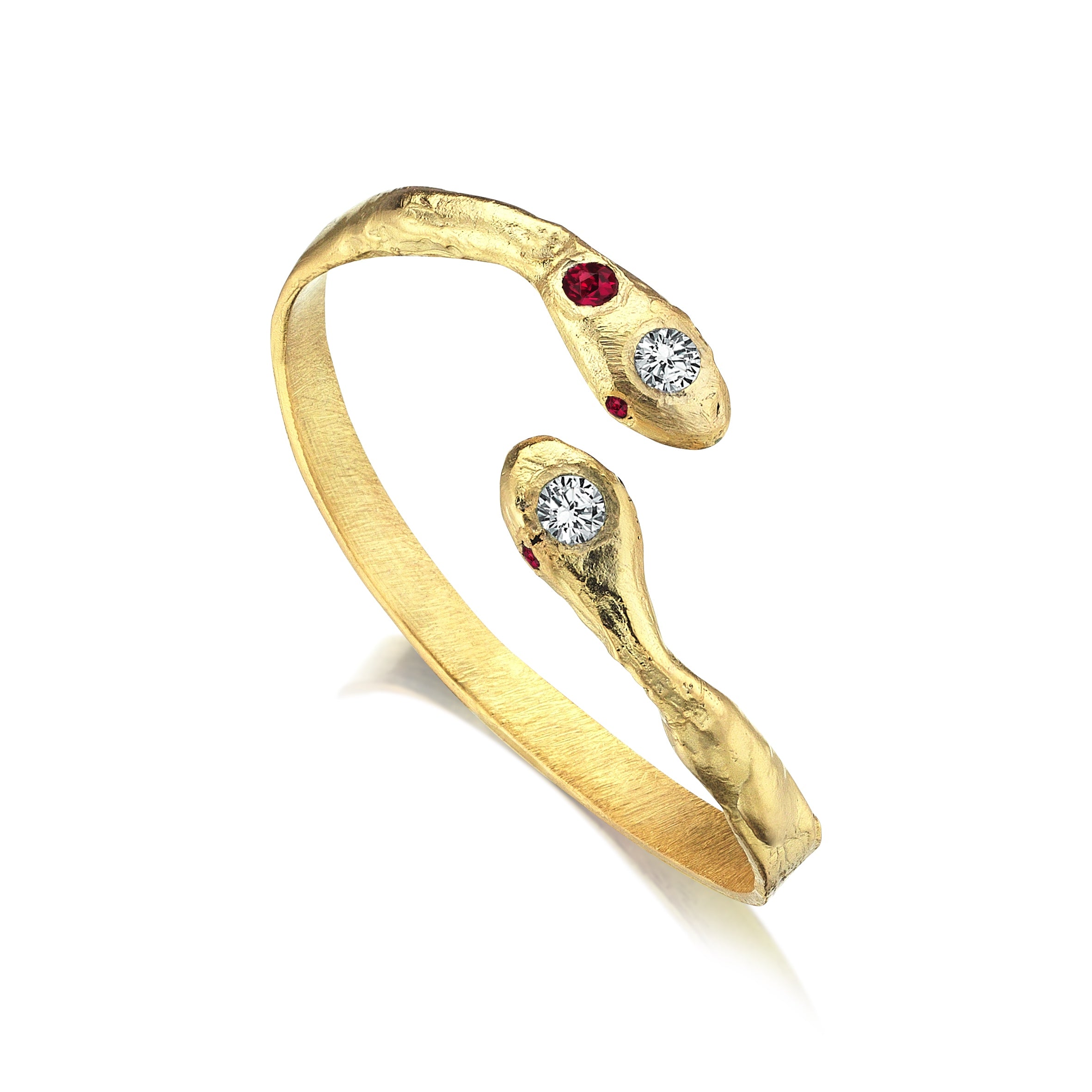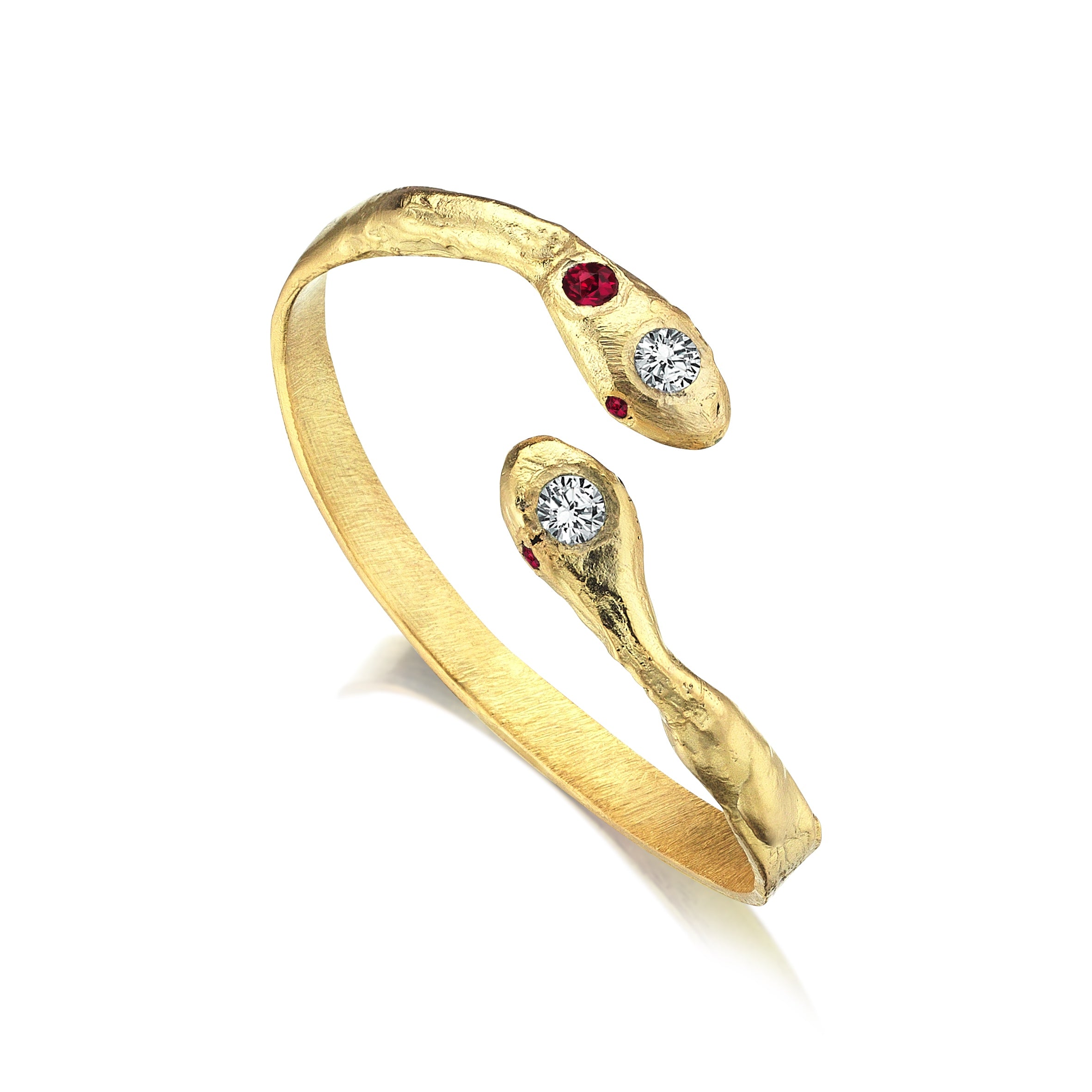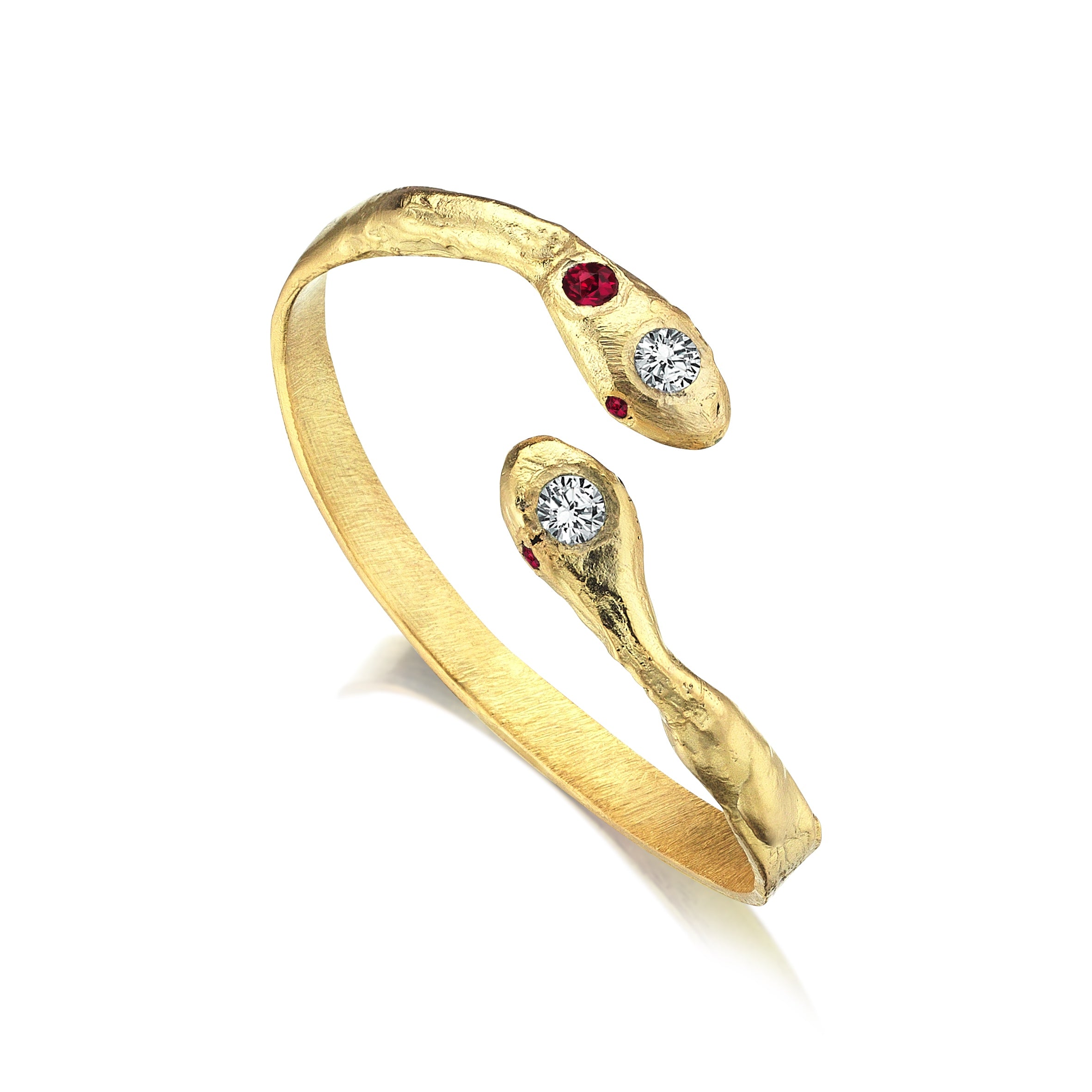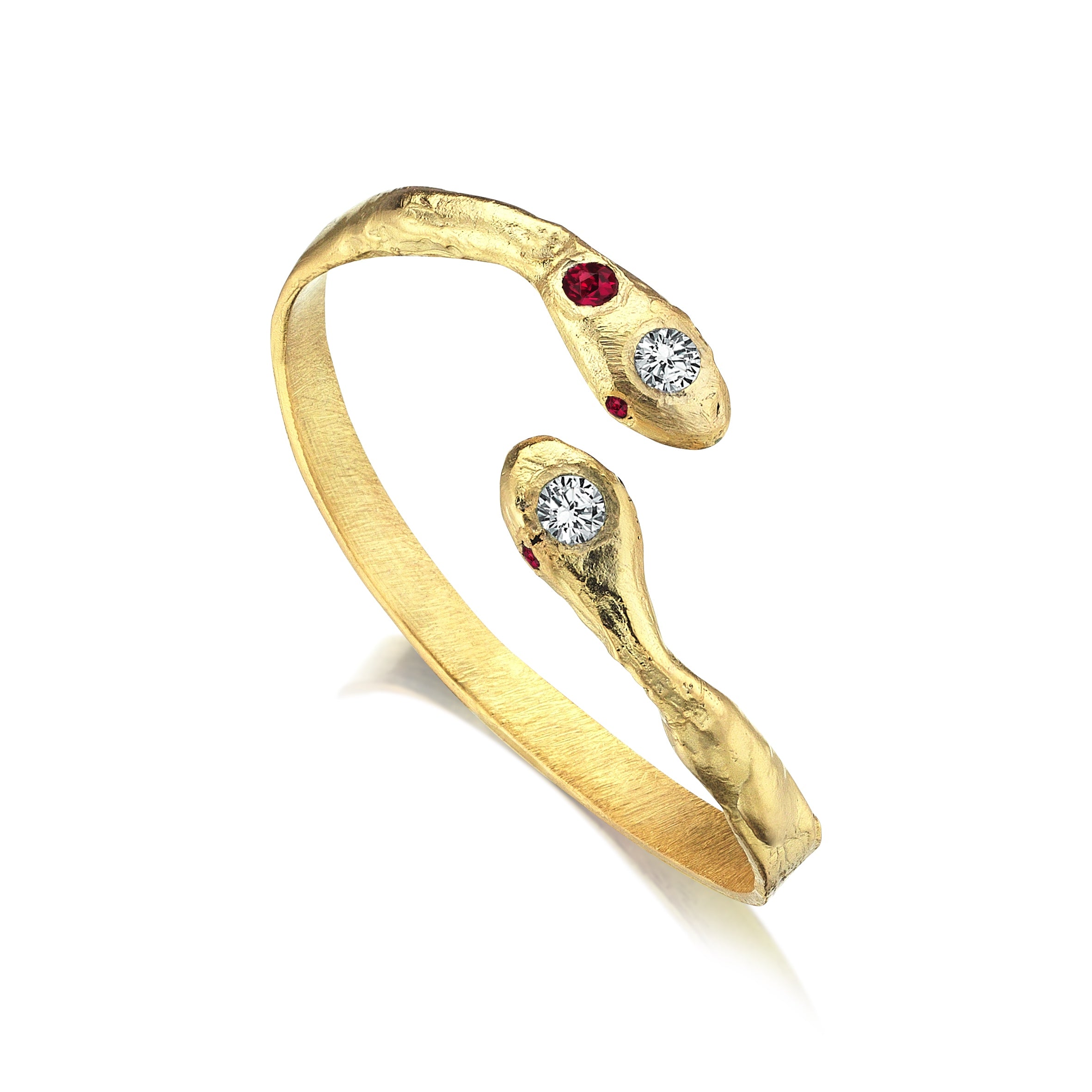 Materials: 24k gold plated Silver, Moissanite, Garnet.
Every Rafael Indiana product is handcrafted by artisans in Istanbul's Grand Bazaar, from wax making each piece unique. We believe it gives the product its authentic ancient beauty. Every design comes with a unique story.
This product has limited units available. If you can't find your size or your desired item is out of stock, contact us. 
In Greek mythology, an amphisbaena was a two-headed serpent. The strangest thing about an amphisbaena is that one of its two heads is at the end of its tail. ... The word amphisbaena combines two Greek roots, amphis, "both ways," and behnein, "to go." The amphisbaena genesis was from the blood that dripped from Medusa's head as Perseus slayed her & flew her over the Libyan desert. 

Due to the handmade nature of our products, there may be slight variations in color and craftmanship.