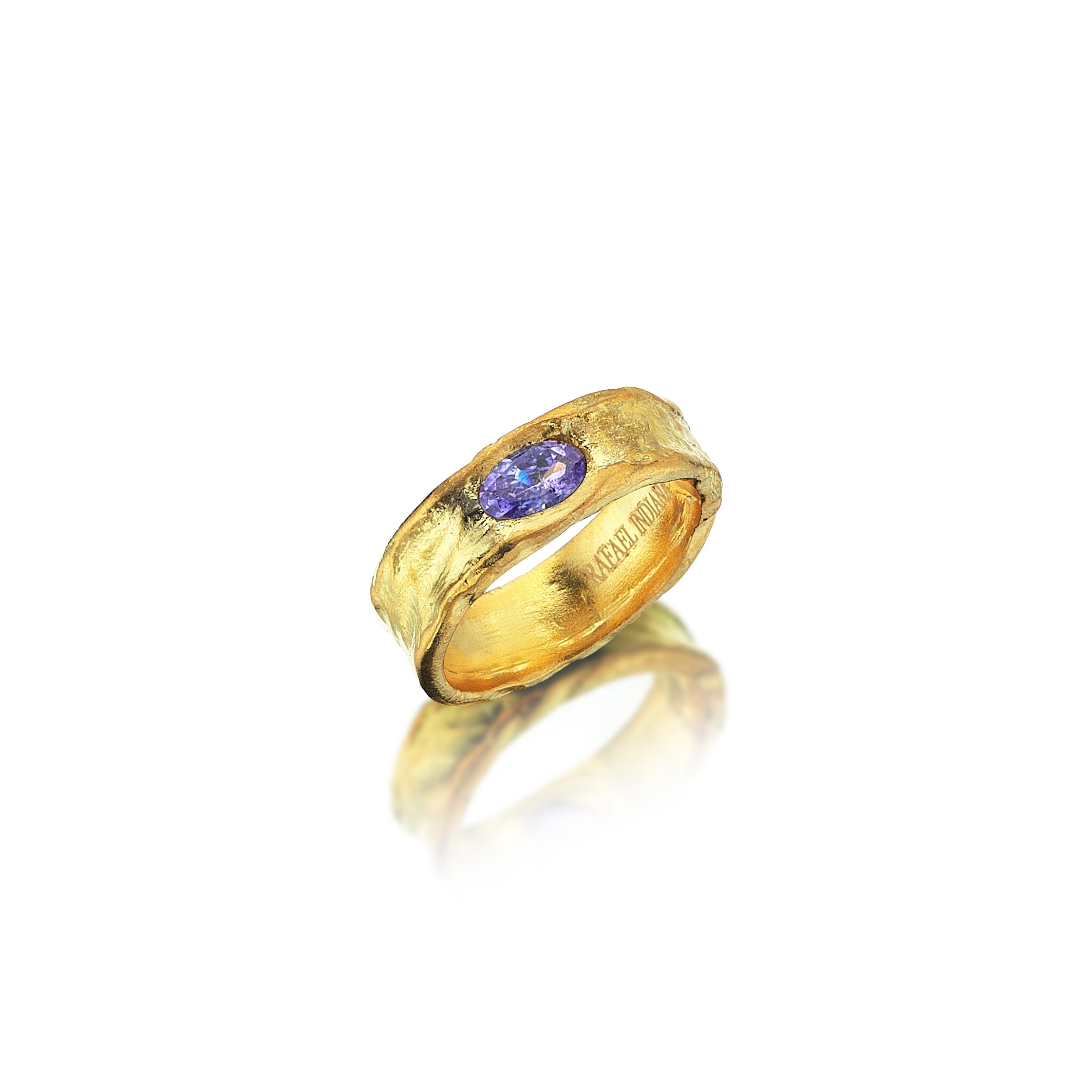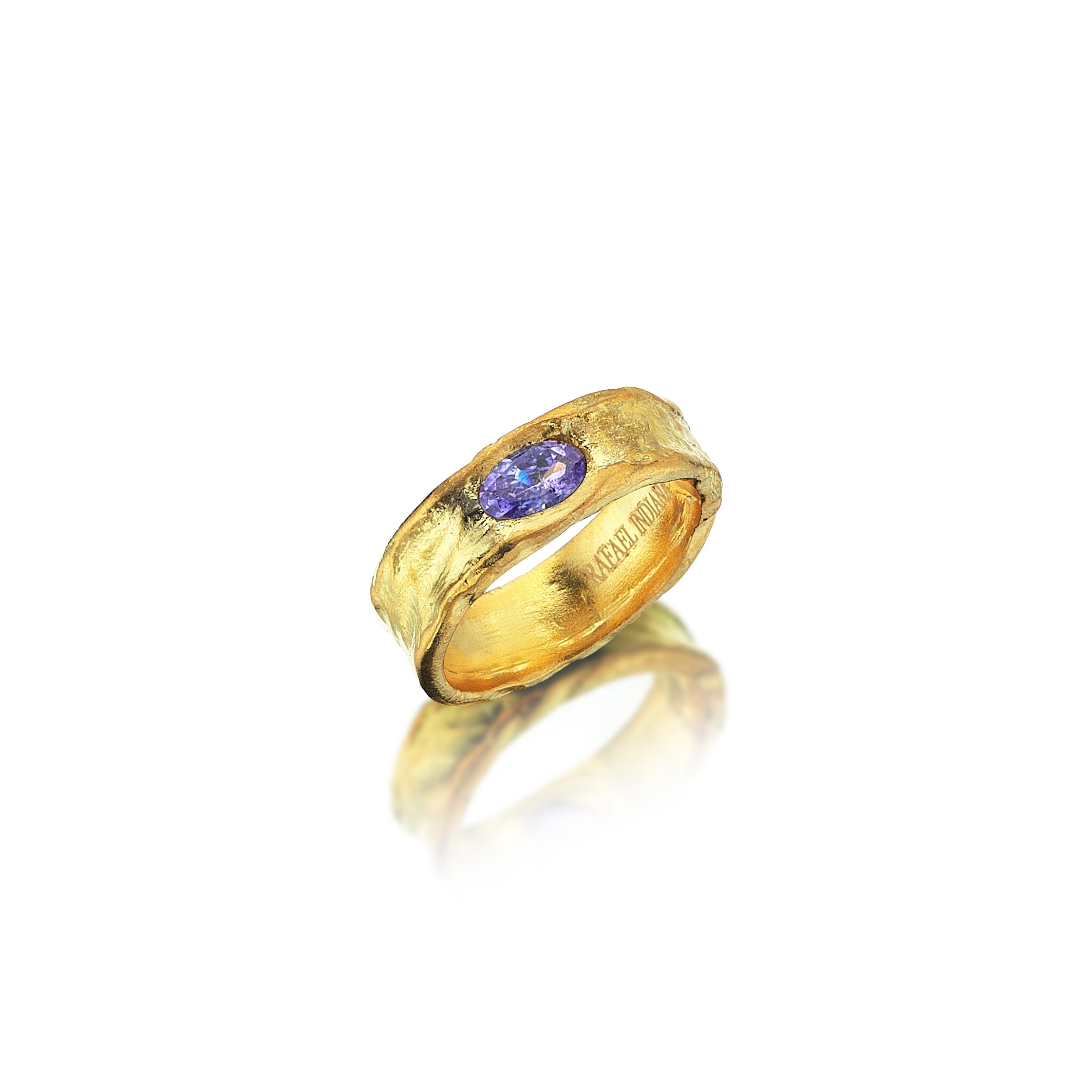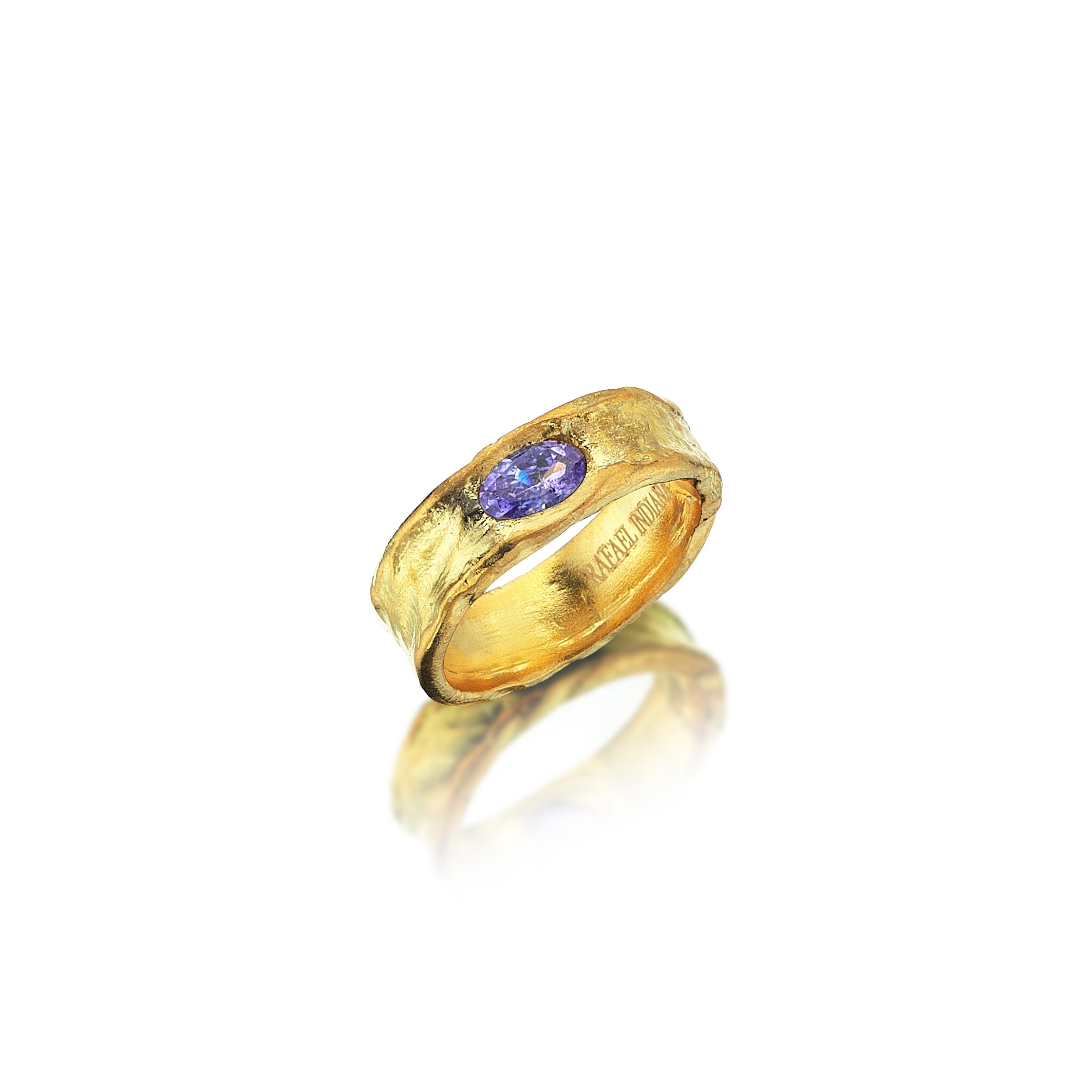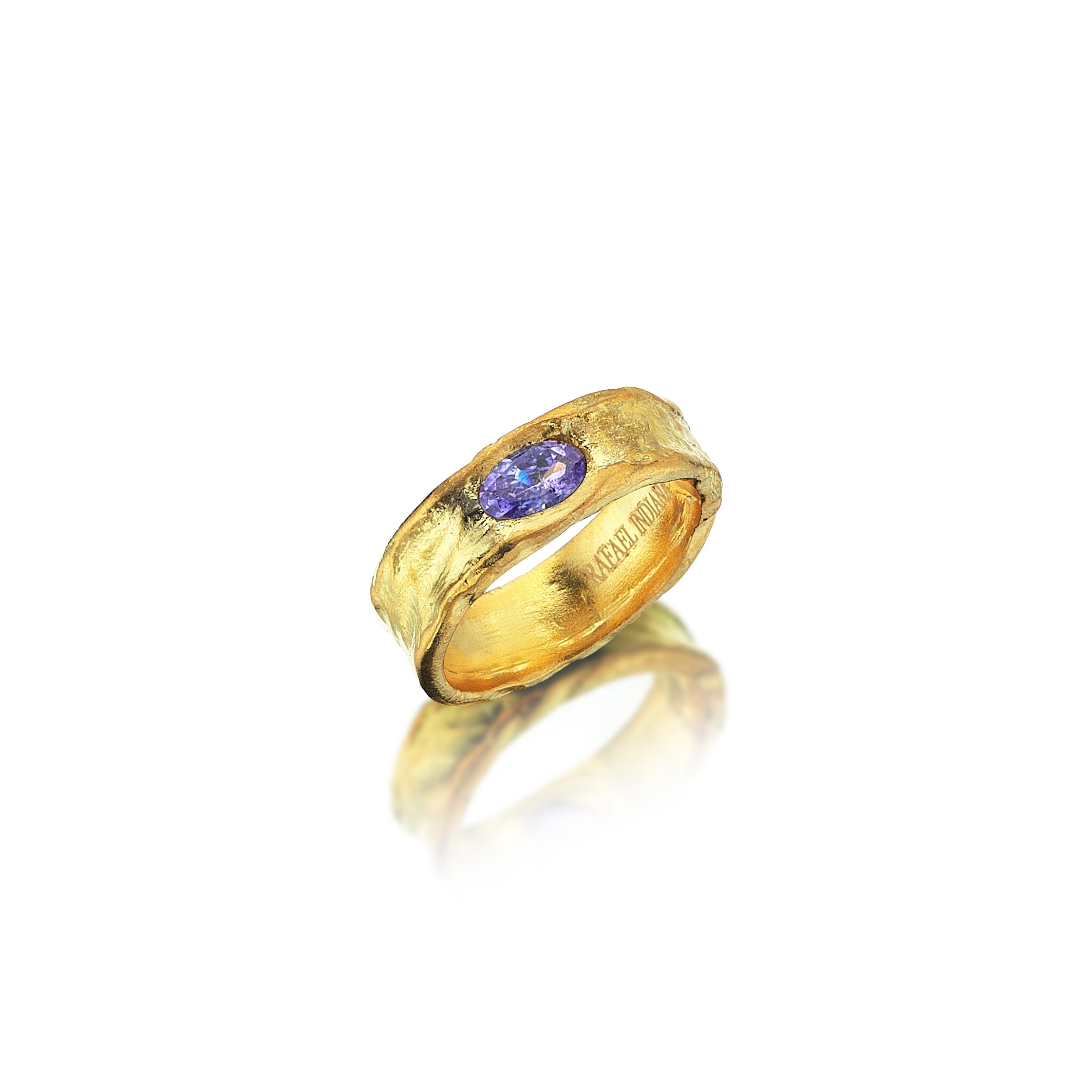 Materials: 24k gold plated Silver, Tanzanite.
Every Rafael Indiana product is handcrafted by artisans in Istanbul's Grand Bazaar, from wax making each piece unique. We believe it gives the product its authentic ancient beauty. Every design comes with a unique story.
This product has limited units available. If you can't find your size or your desired item is out of stock, contact us. Please allow 1 or 2 weeks for resizing.
Discovered in the second half of the 20th century, tanzanites are known to be a stone of transformation. They allow their carrier to transform they negative thoughts into positive ones. Like an oracle, they also help us navigate life through difficult decisions. The Tanzanite Ring is also an ode to purple and its eternal imperial symbolism. Sought after during Ancient Times because very rare, purple quickly became the colors for the elite of this world. Serendipitously stumbled across by the beachcombing dog of the demigod Heracles, purple has remained an intense color that never fades away and is always a statement of power and strong will.
Due to the handmade nature of our products, there may be slight variations in color and craftmanship.