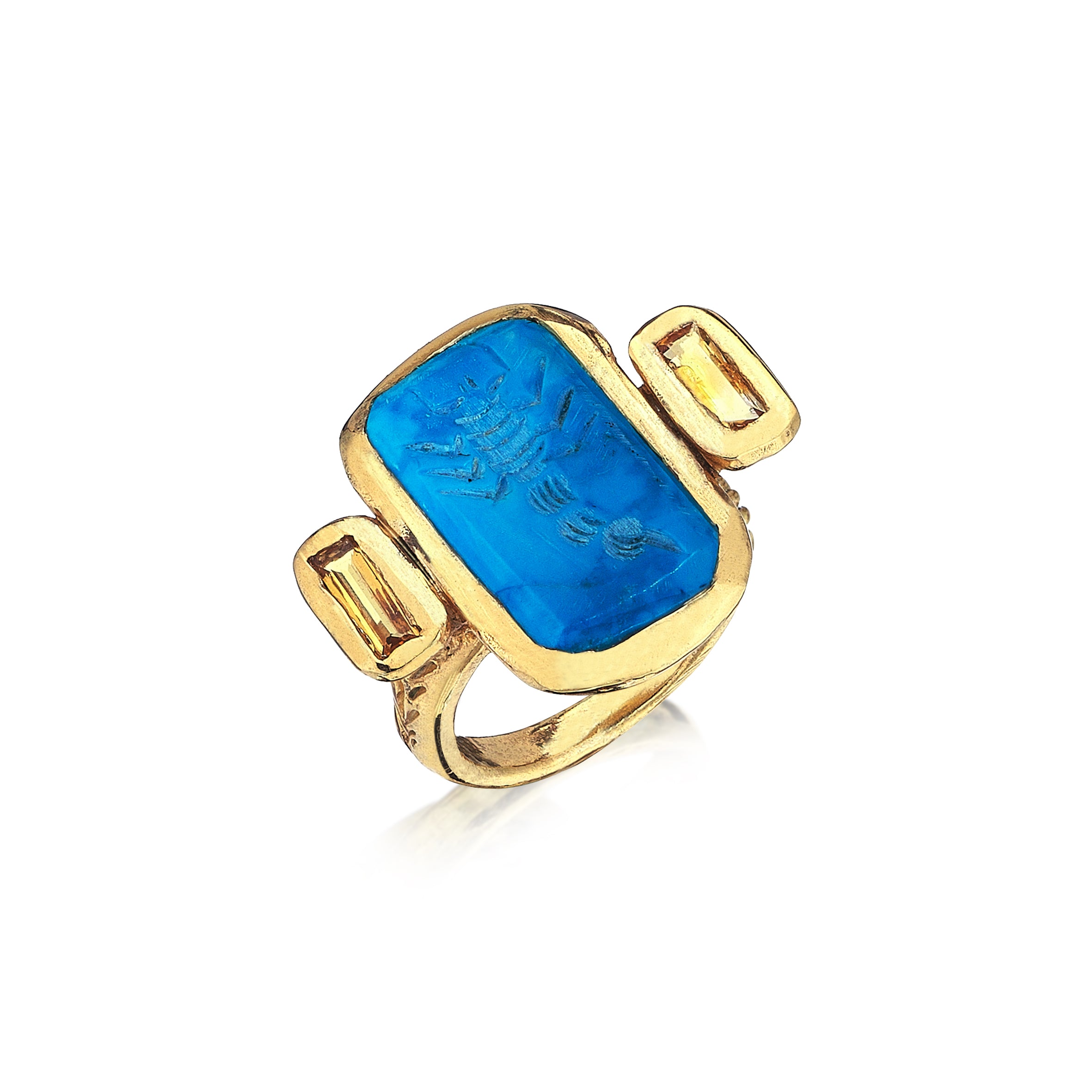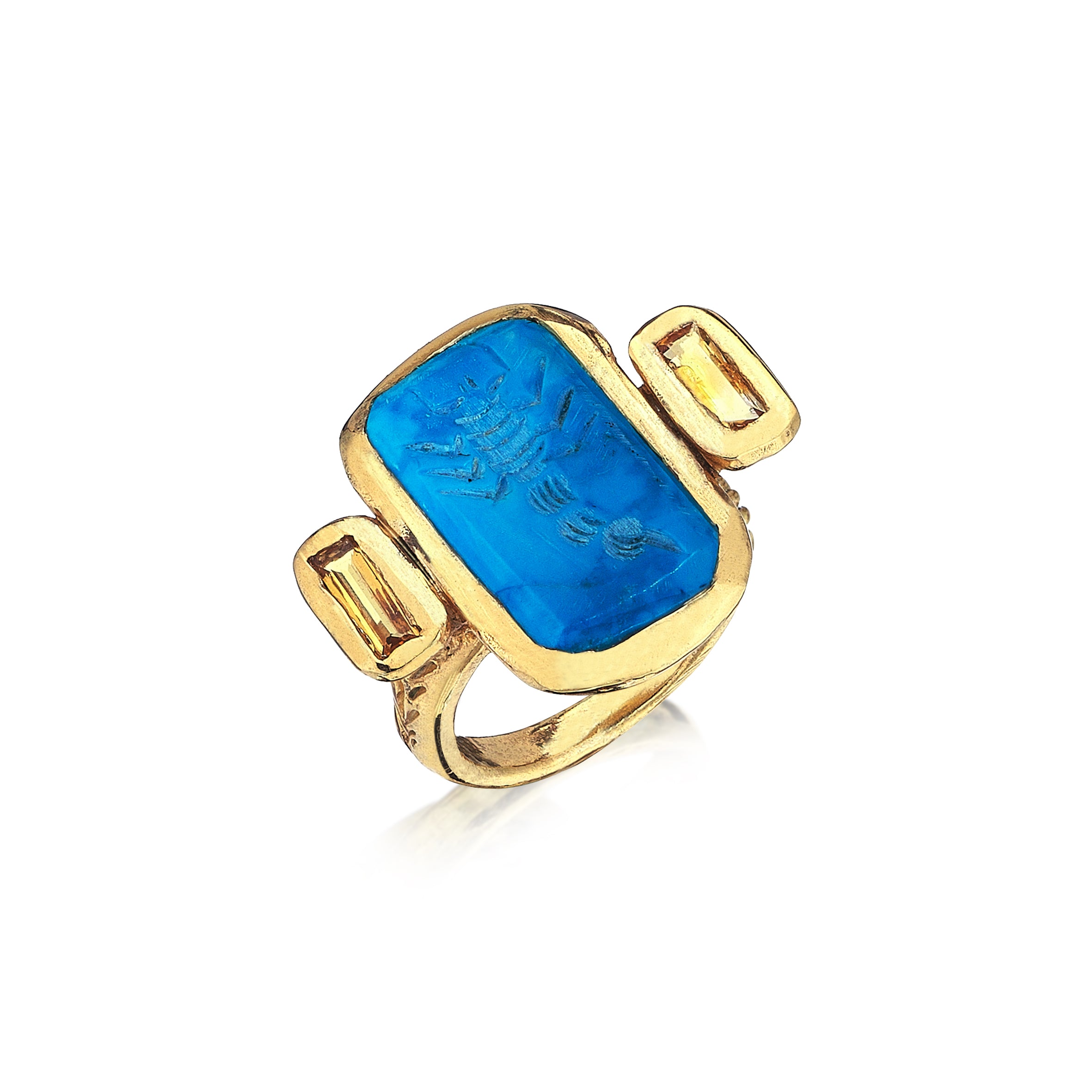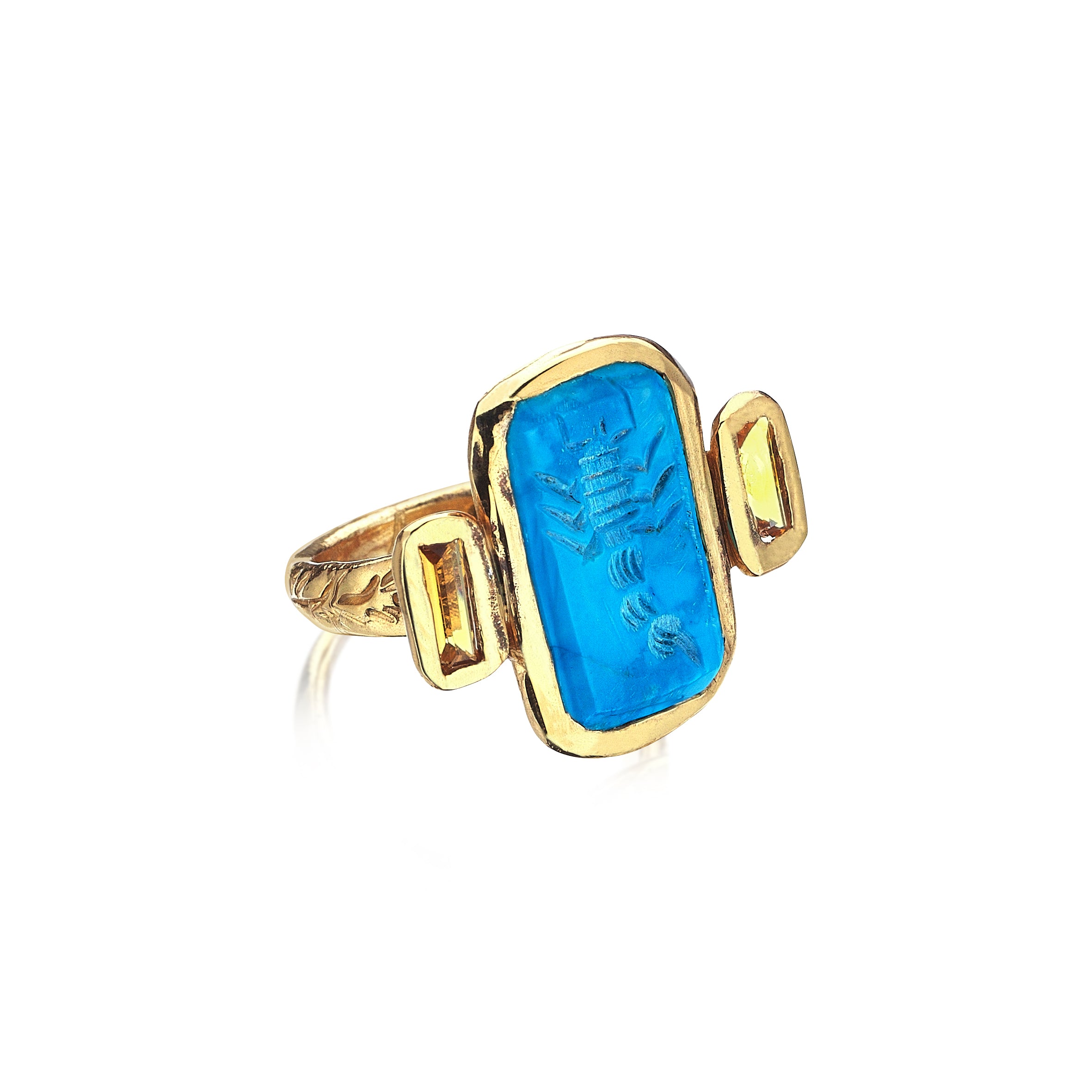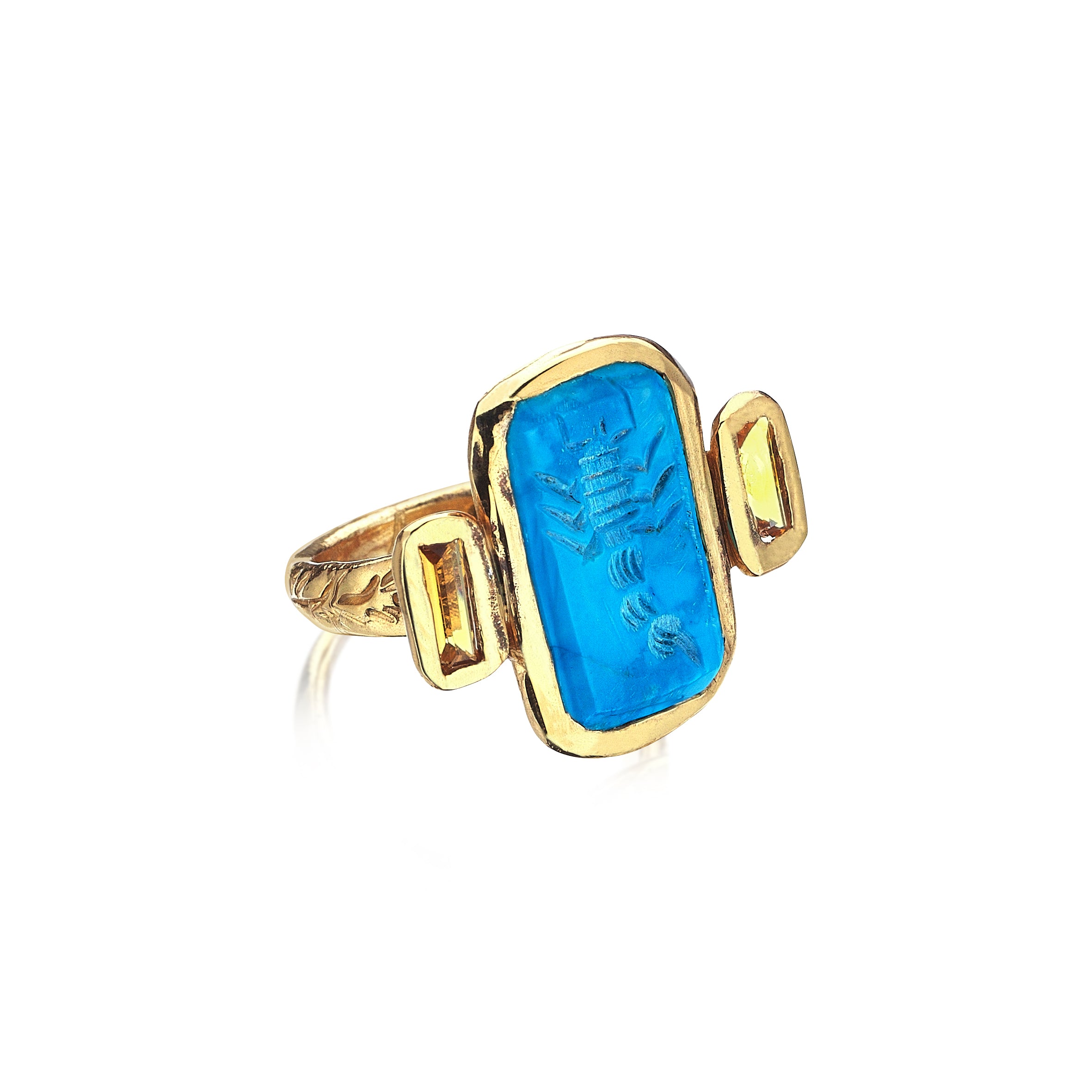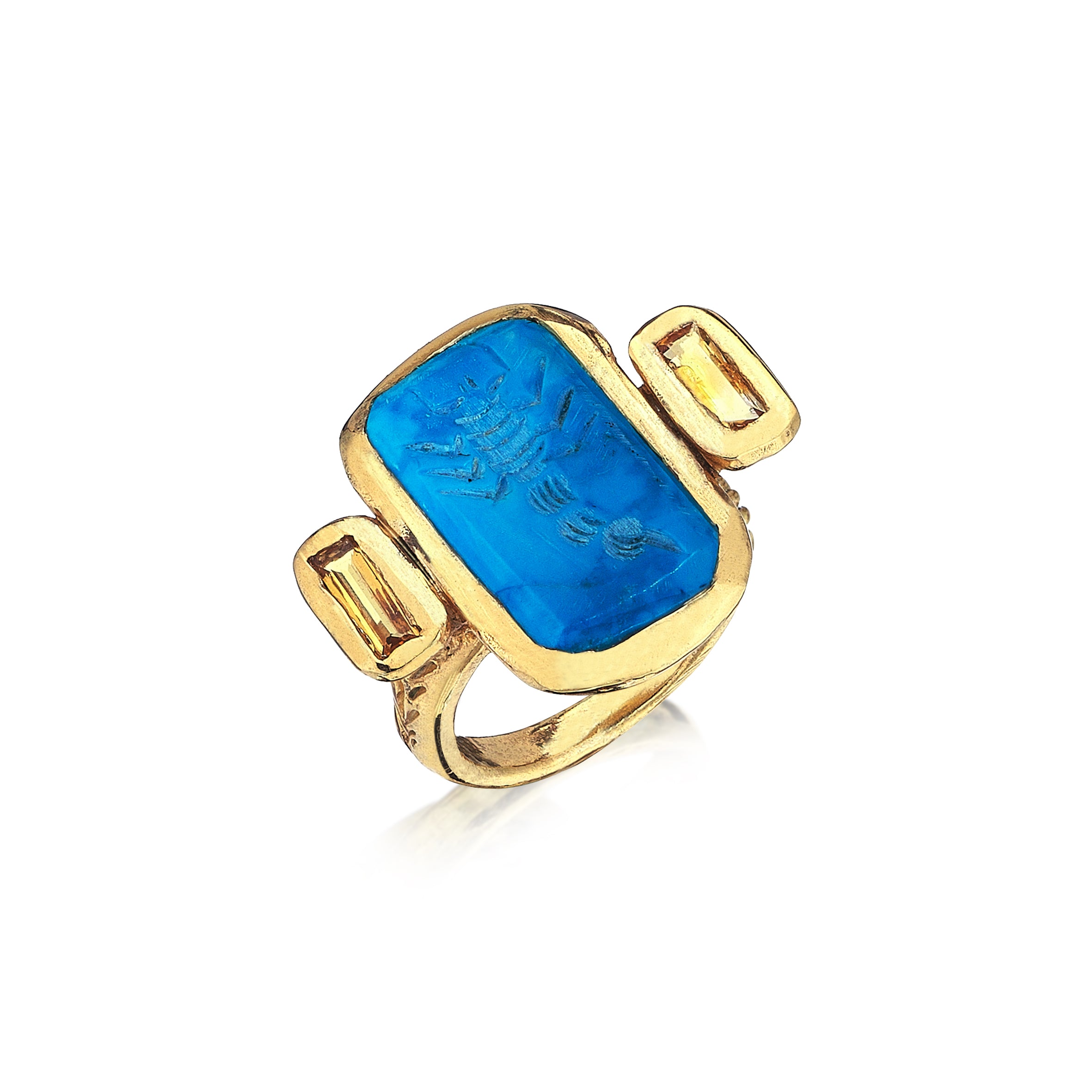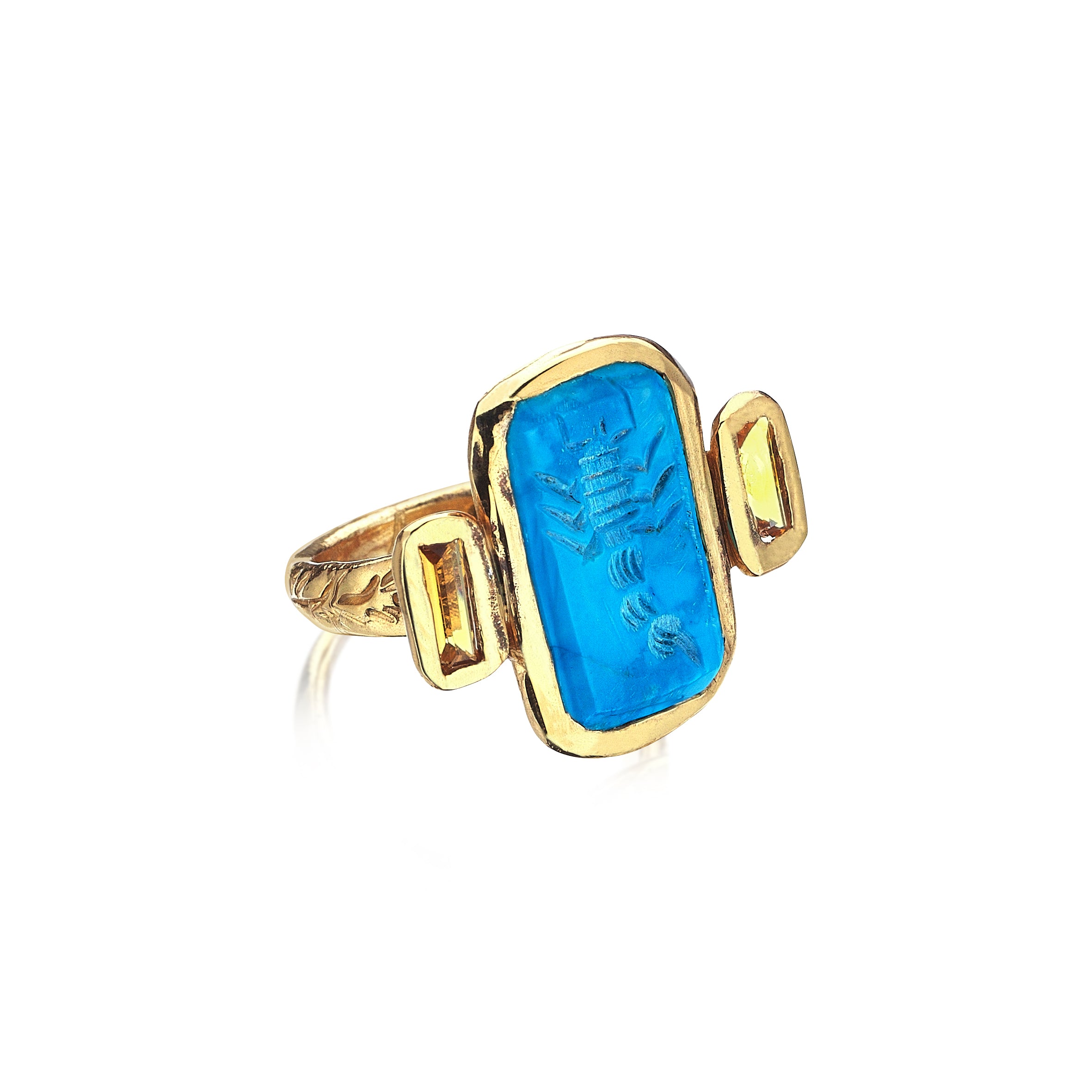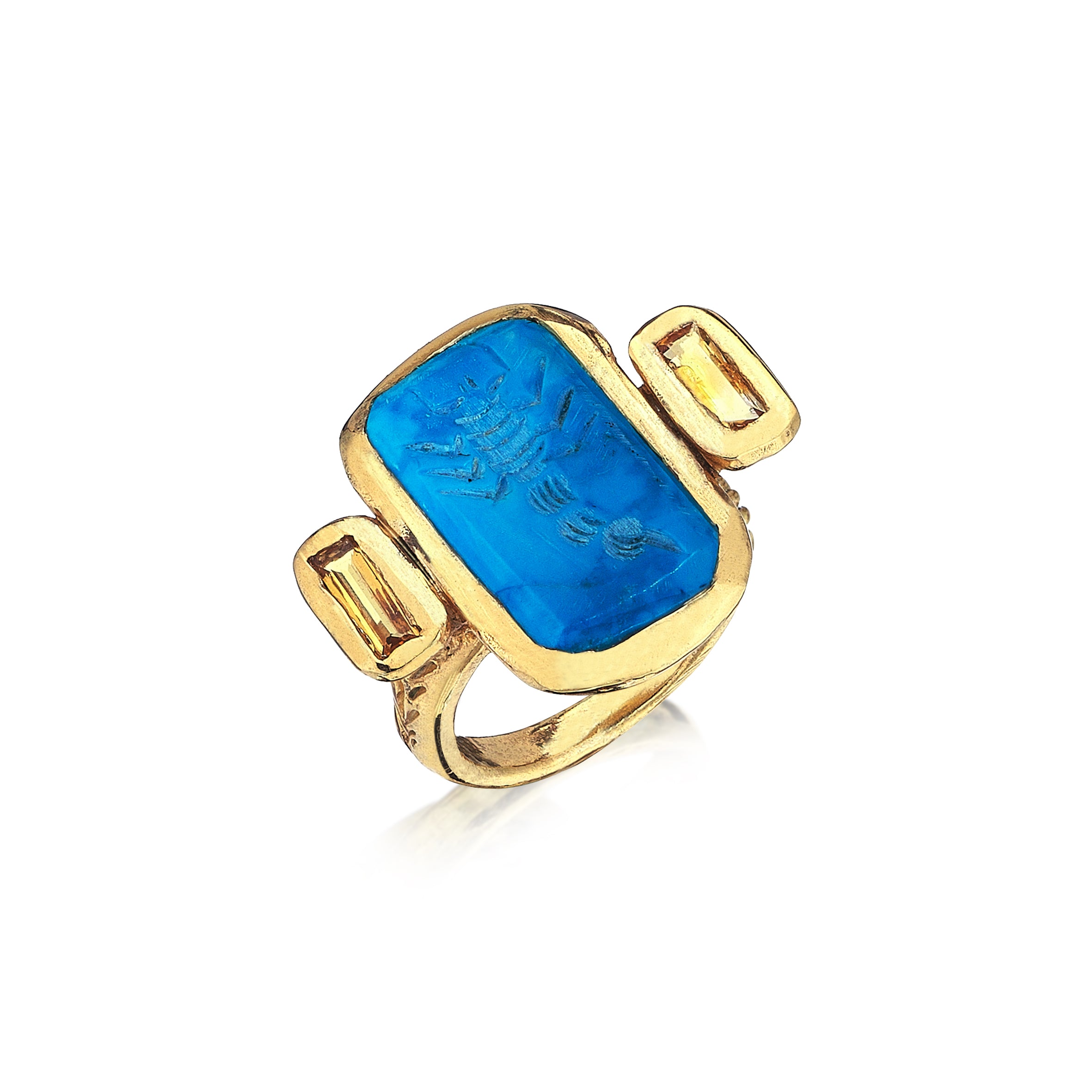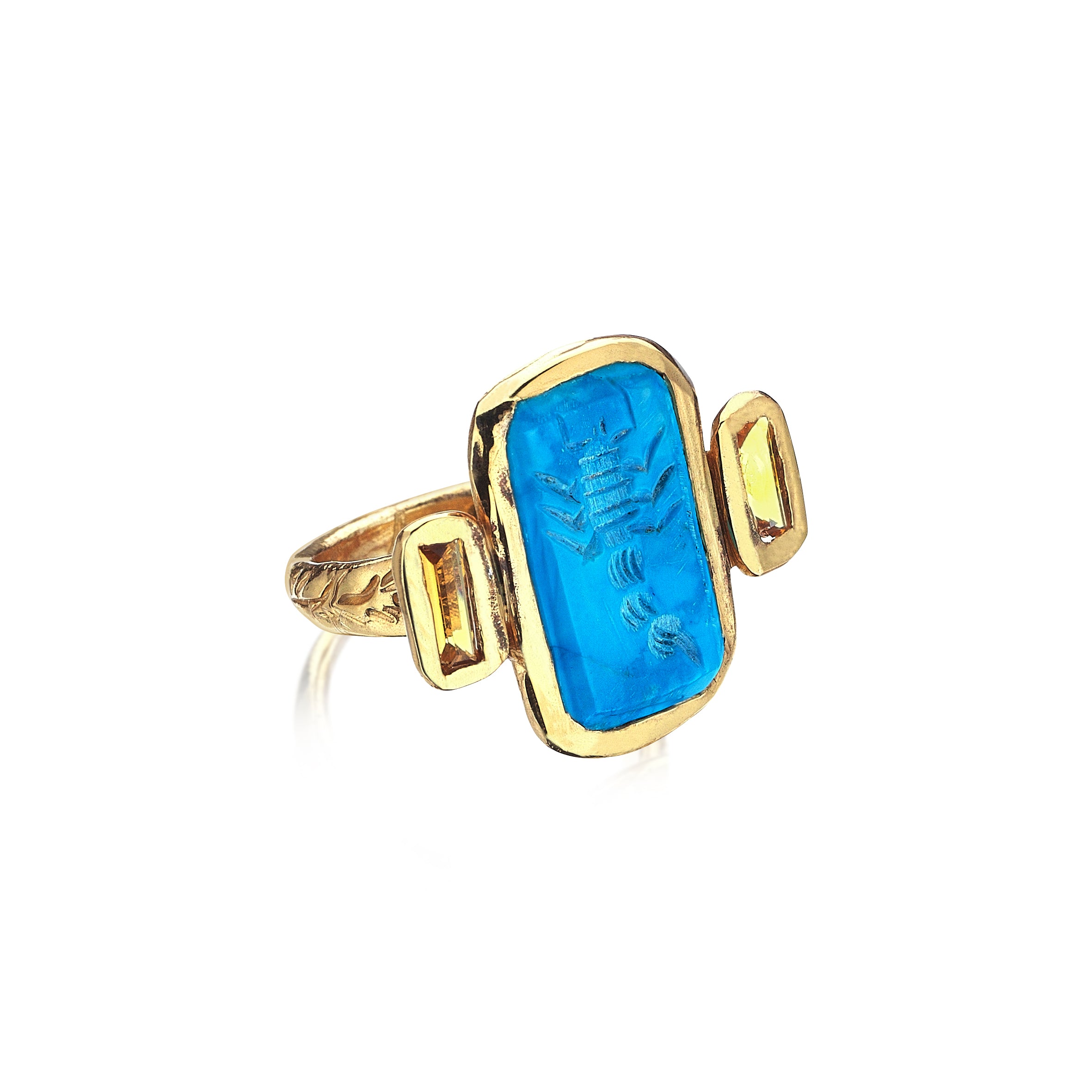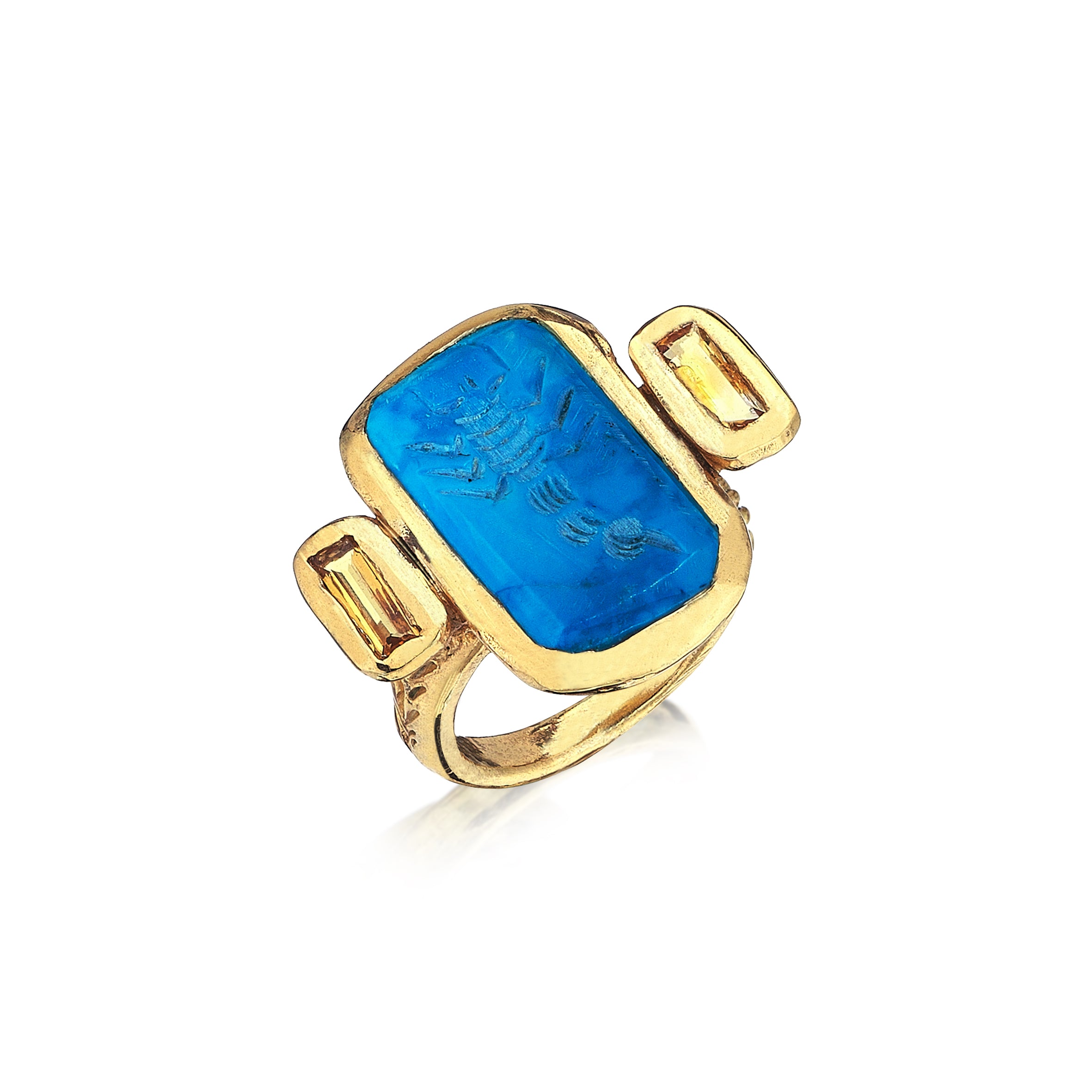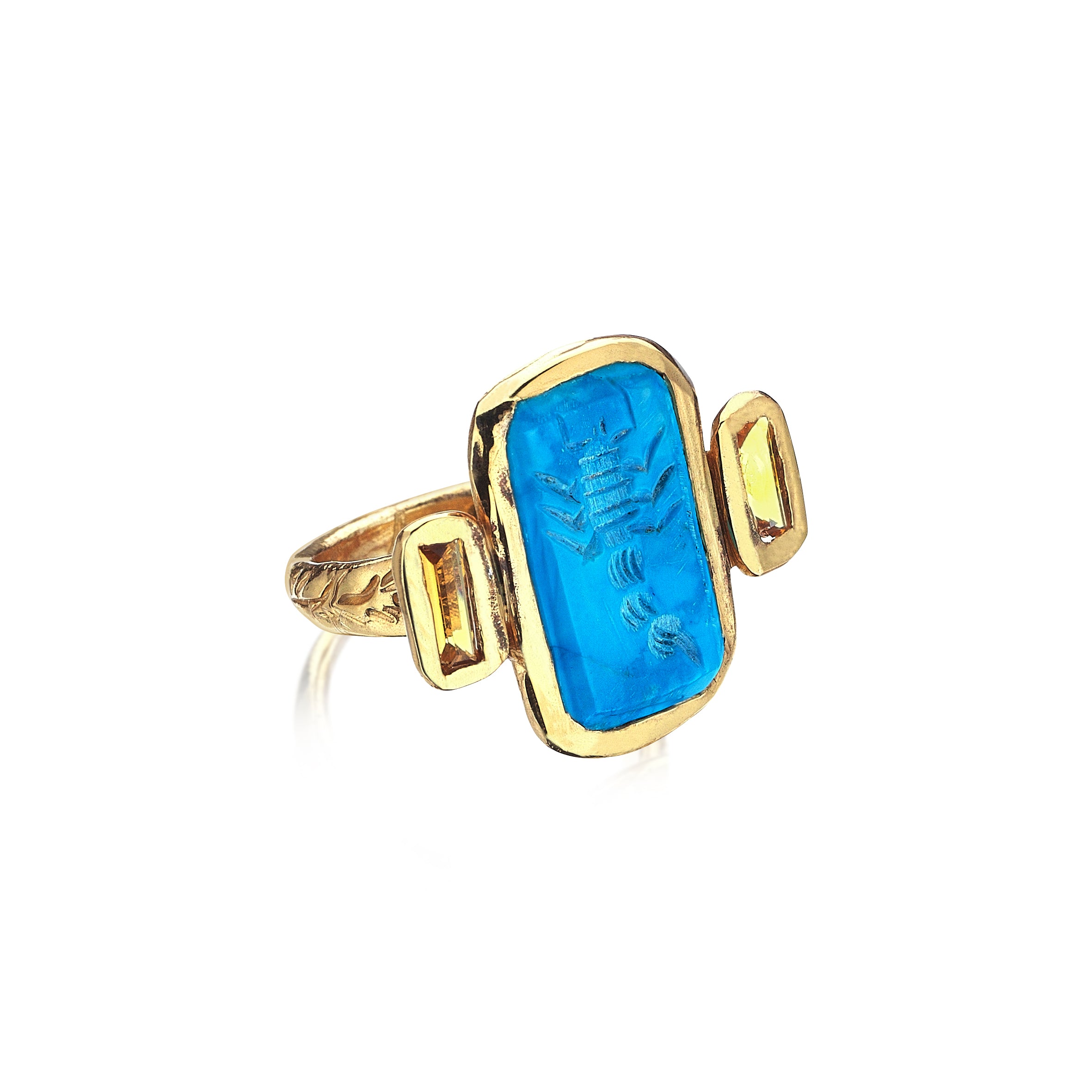 Materials: 24k gold plated Silver, Turquoise, Citrine.
Every Rafael Indiana product is handcrafted by artisans in Istanbul's Grand Bazaar, from wax making each piece unique. We believe it gives the product its authentic ancient beauty. Every design comes with a unique story.
This product has limited units available. If you can't find your size or your desired item is out of stock, contact us. Please allow 1 or 2 weeks for resizing.
The Skorpios Ring Set with a Turkish turquoise gem and 2 baguette cut citrines. Hand engraved with an insignia depicting a scorpion symbol. SKORPIOS was a giant scorpion sent by Gaia the Earth to slay the giant Orion. The earth goddess Gaia, who was the mother of all animals, was not pleased with Orion's intention to kill all beasts. Then, Gaia set an enormous scorpion on Orion. Orion soon realized that his strength and sword were useless against that mighty beast. He tried to escape, but the scorpion stung him to death. Orion and the Scorpion were afterwards placed amongst the stars as the constellations of the same name.
Due to the handmade nature of our products, there may be slight variations in color and craftmanship.