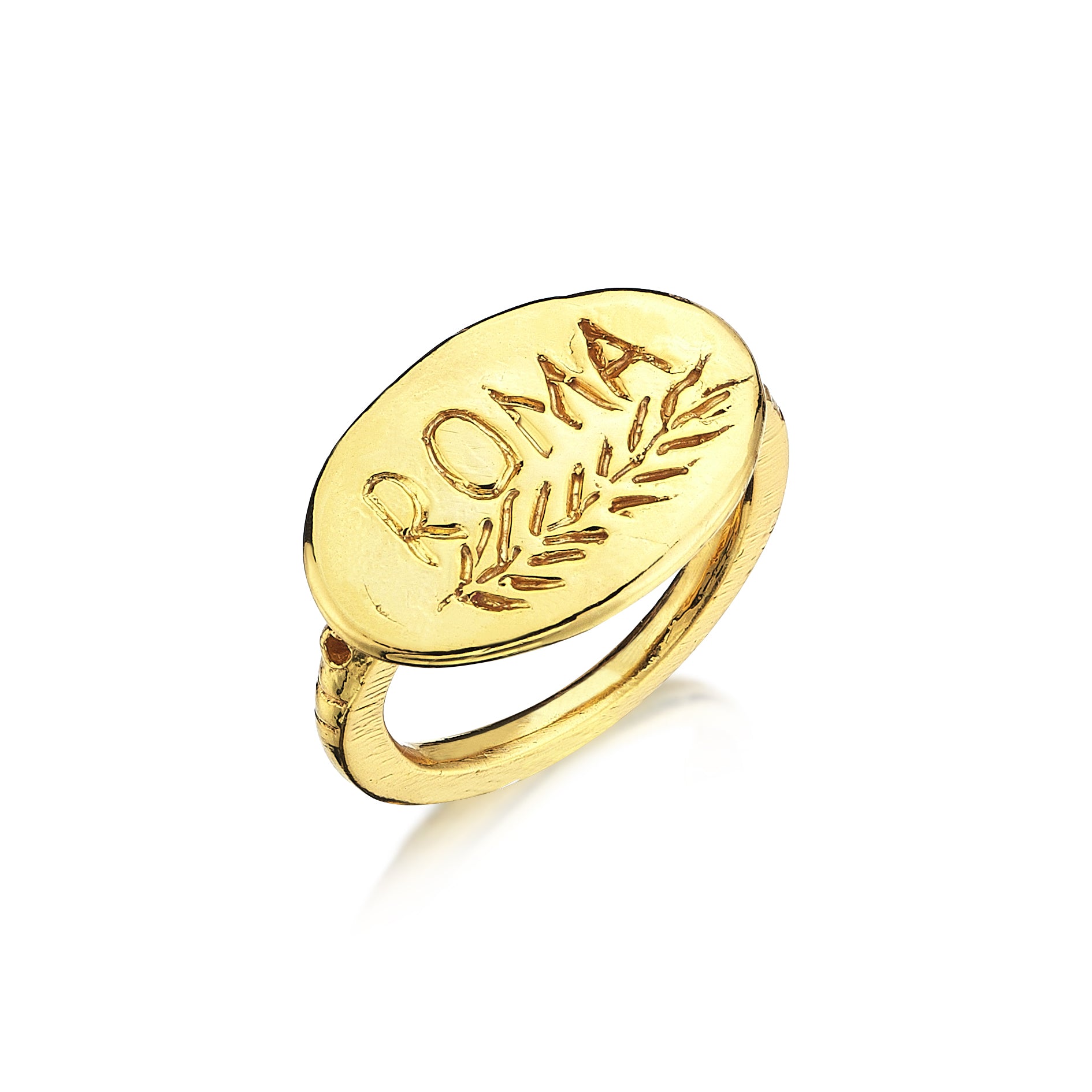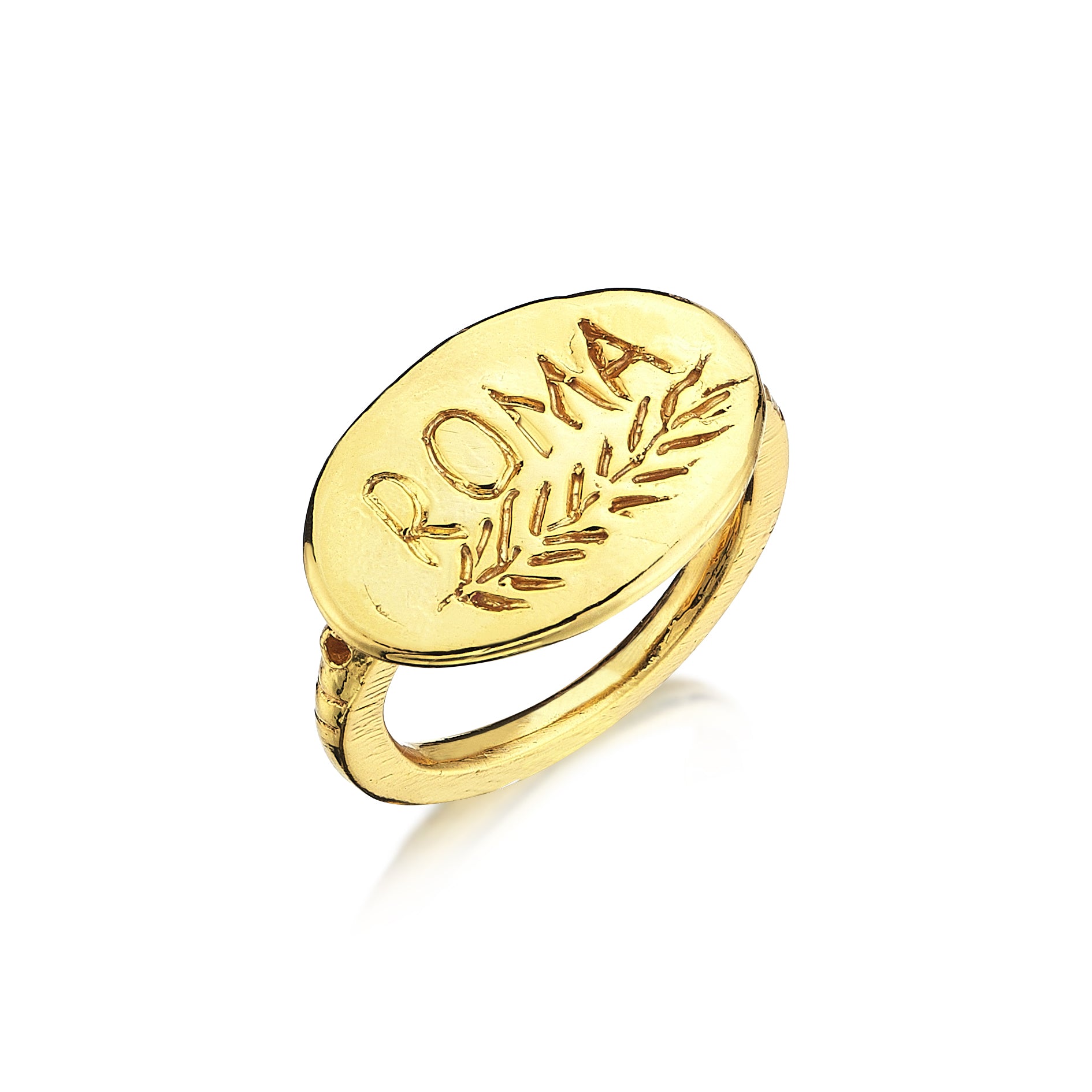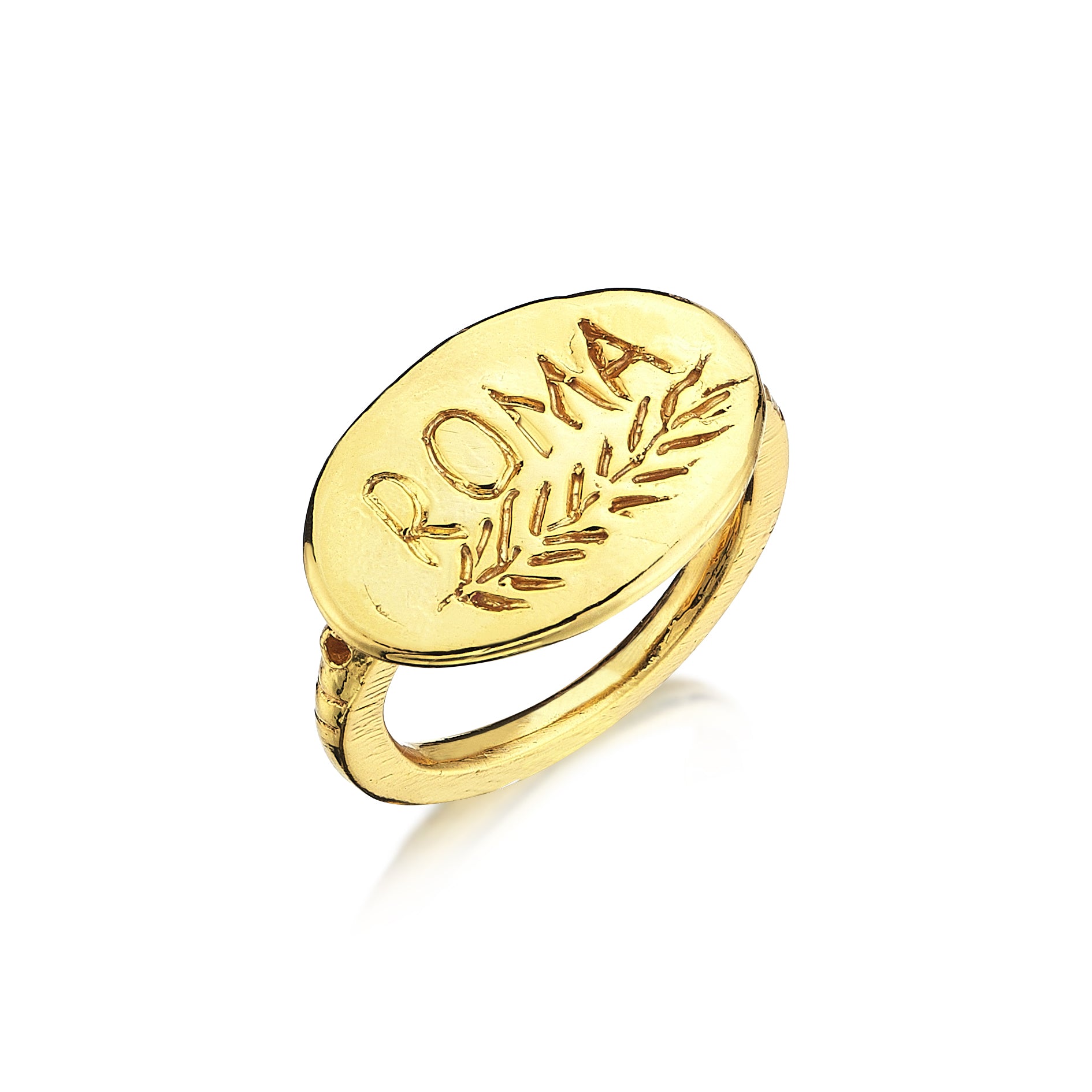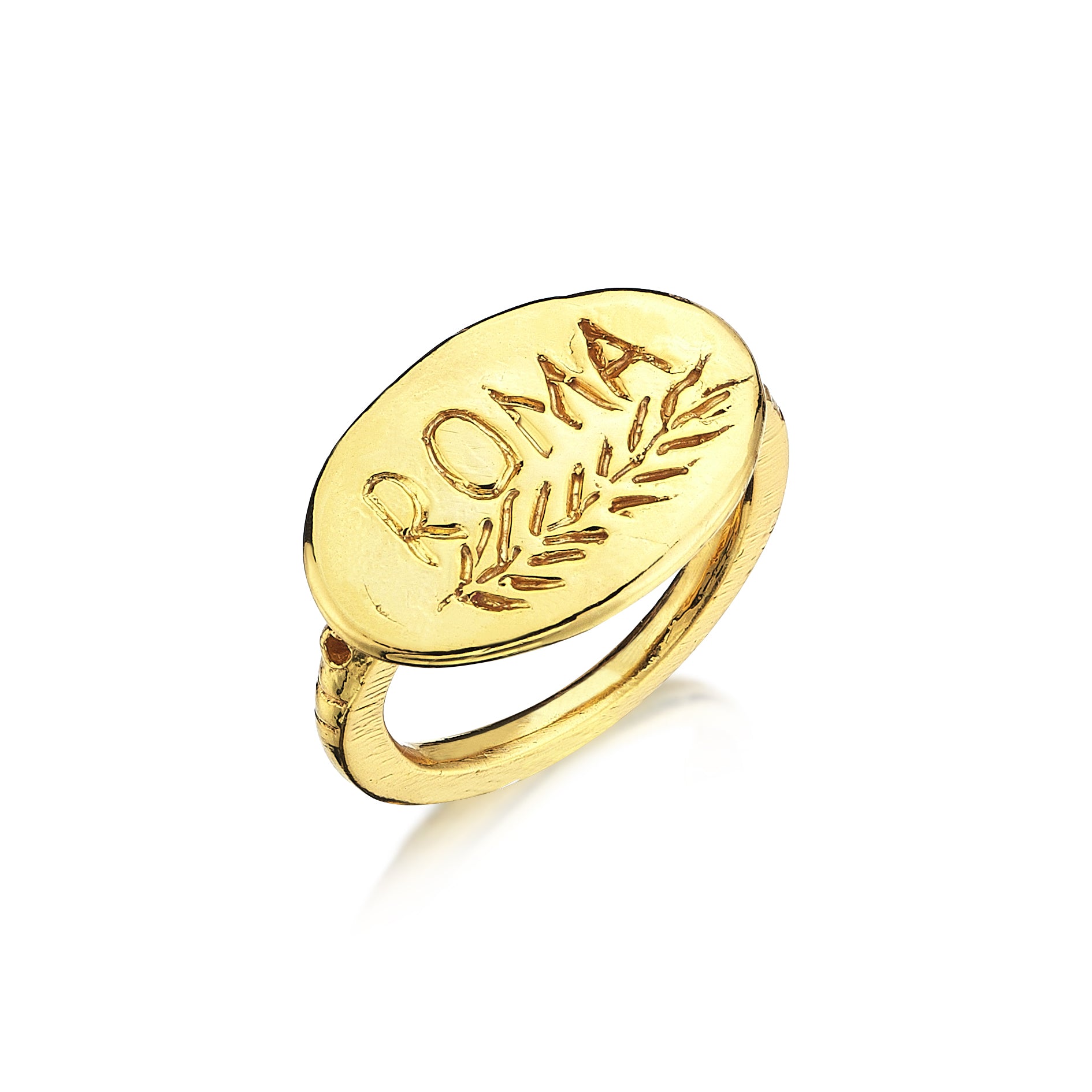 Materials: 24k gold plated Silver.
Every Rafael Indiana product is handcrafted by artisans in Istanbul's Grand Bazaar, from wax making each piece unique. We believe it gives the product its authentic ancient beauty. Every design comes with a unique story.
This product has limited units available. If you can't find your size or your desired item is out of stock, contact us. Please allow 1 or 2 weeks for resizing.
Engraved with a ROMA inscription and a laurel branch, The Roma Ring is a distinct hommage to the Eternal City. Nest of the Western Civilization, Rome was the heart of the Roman Empire, whose lasting influence is still around us today in everything we do. The Capital of Popes was also one of the major centers of Renaissance. Its influence goes beyond any limits, the first Imperial-City and metropolis of the world was for many "Caput Mundi" (Capital of the World"). Today, Rome stands still embracing modernity as the capital of Italy while reminding all of its visitors why it was and will always be the first city of the world.
Due to the handmade nature of our products, there may be slight variations in color and craftmanship.