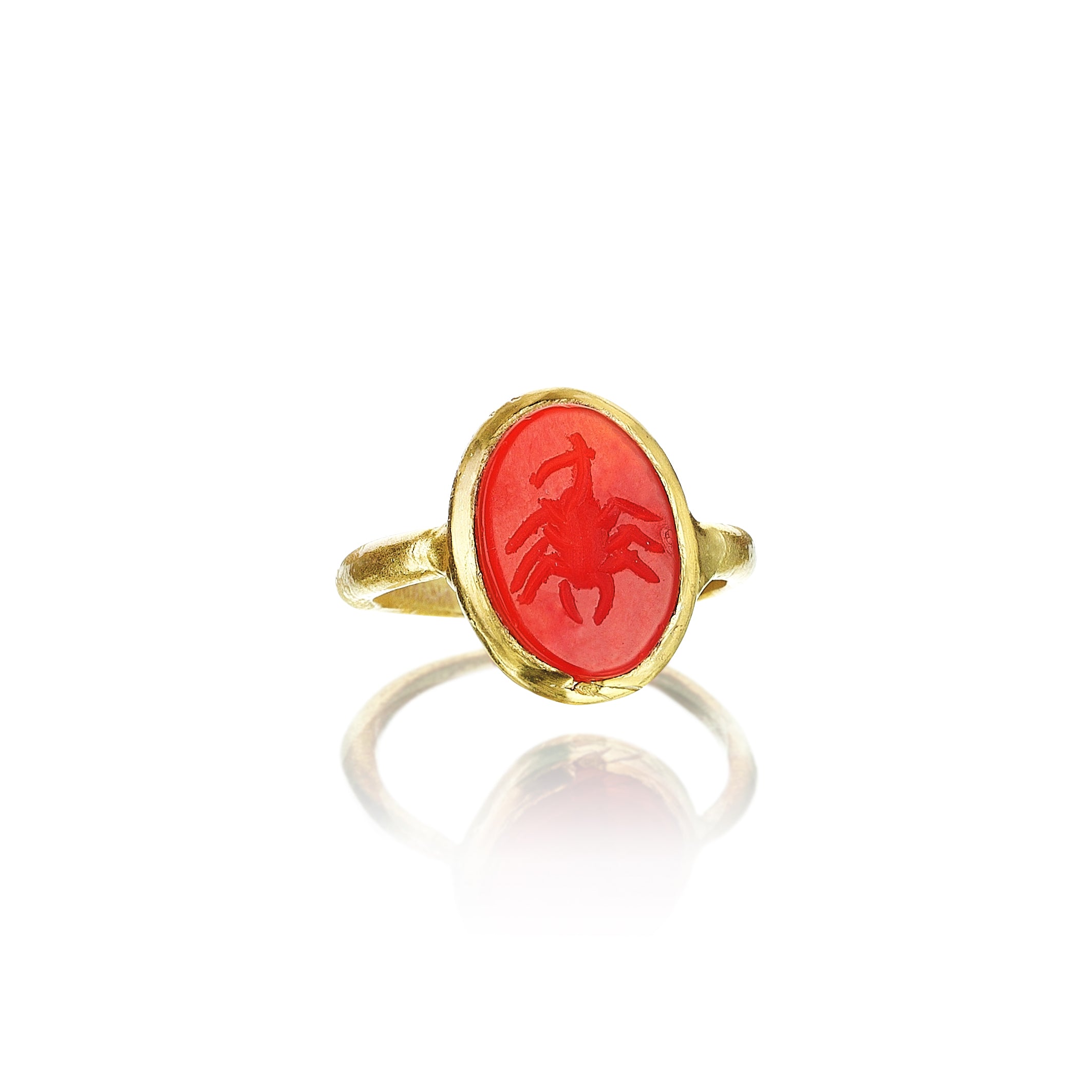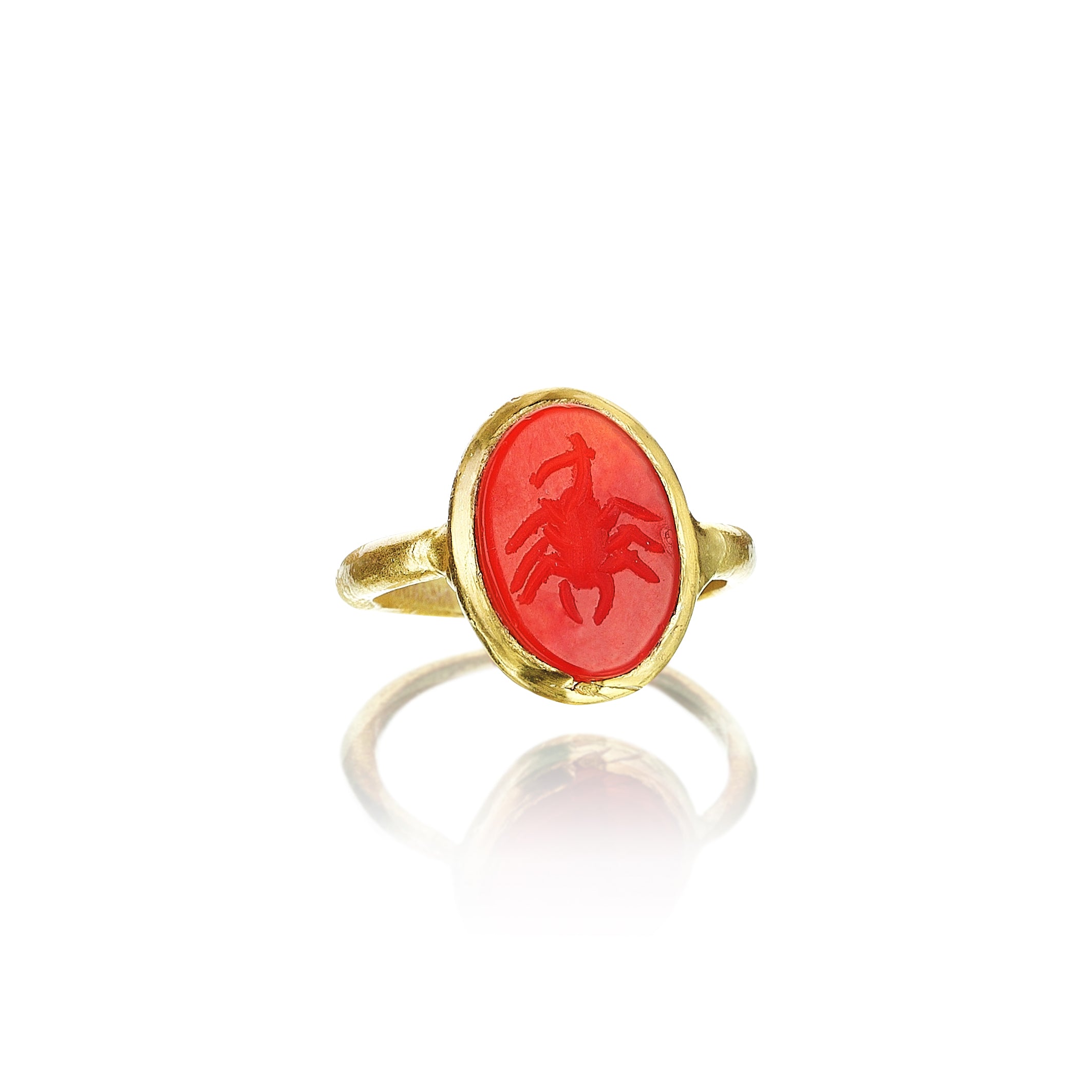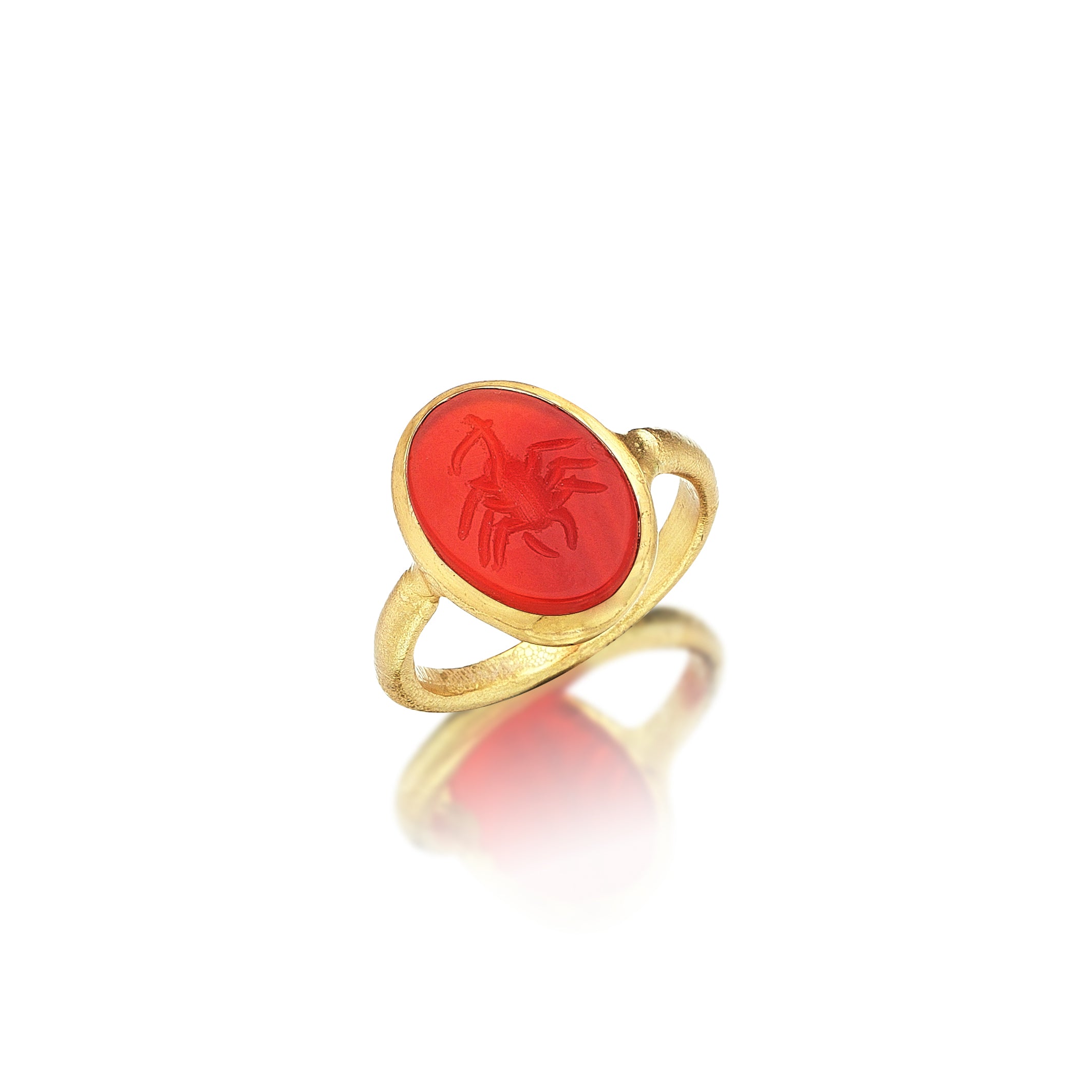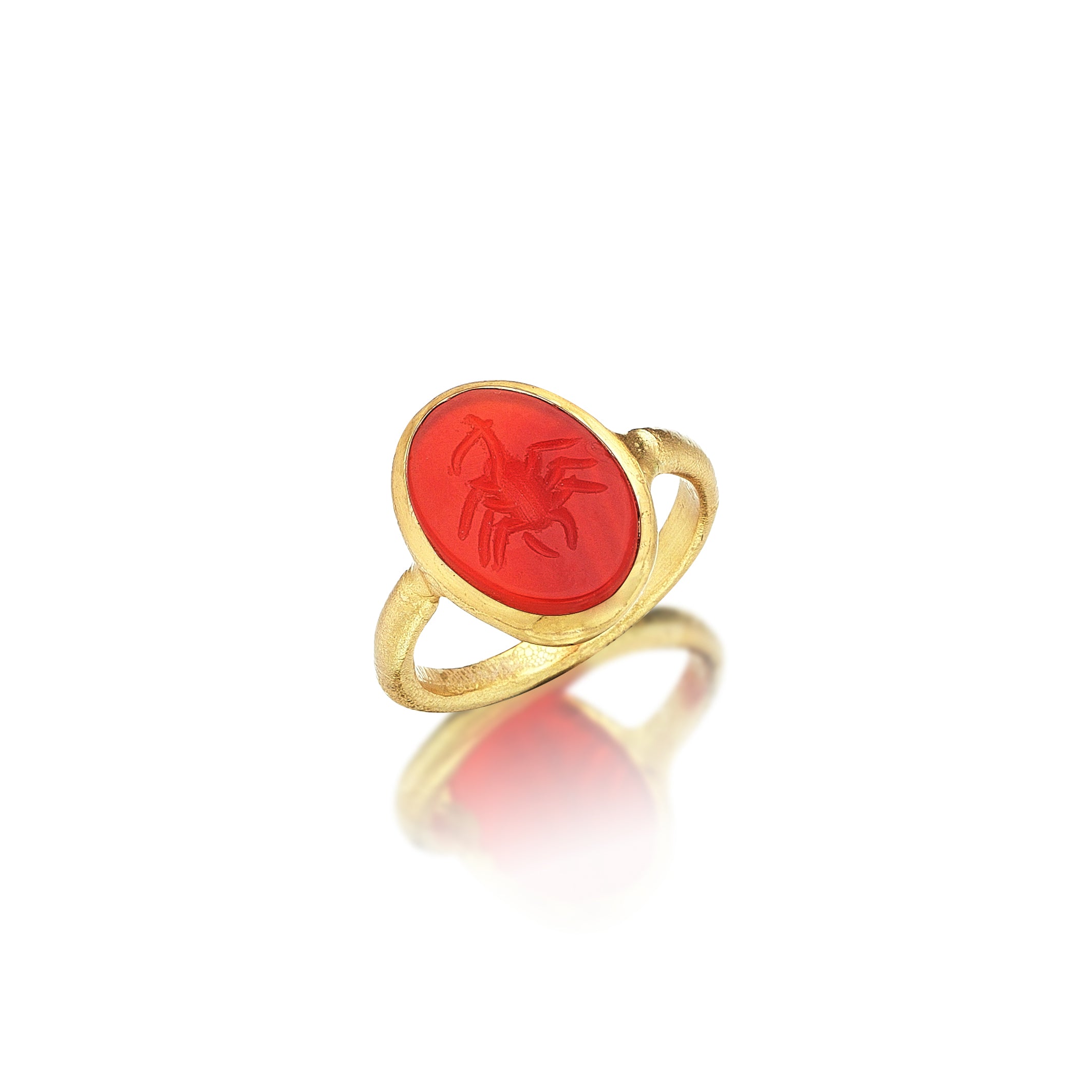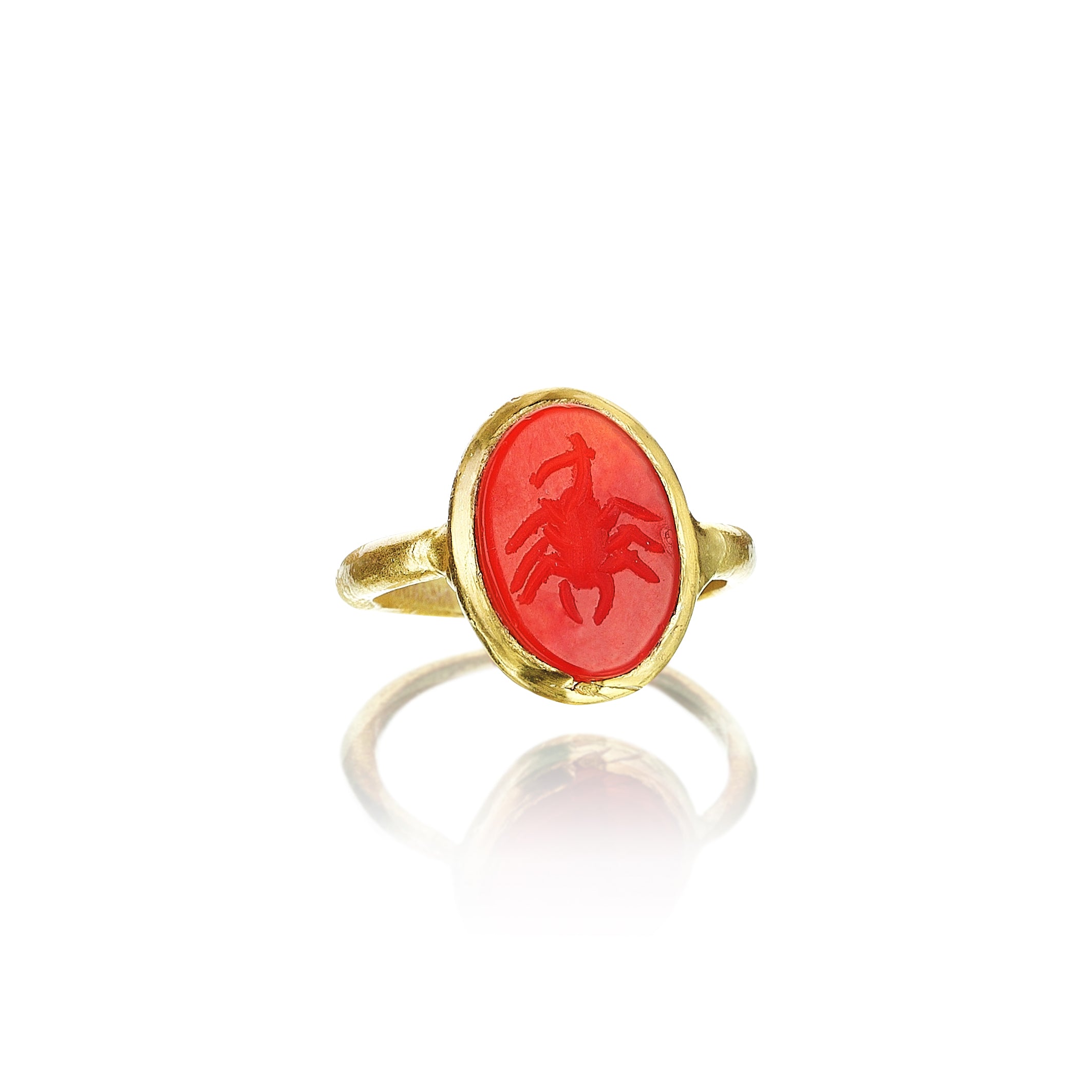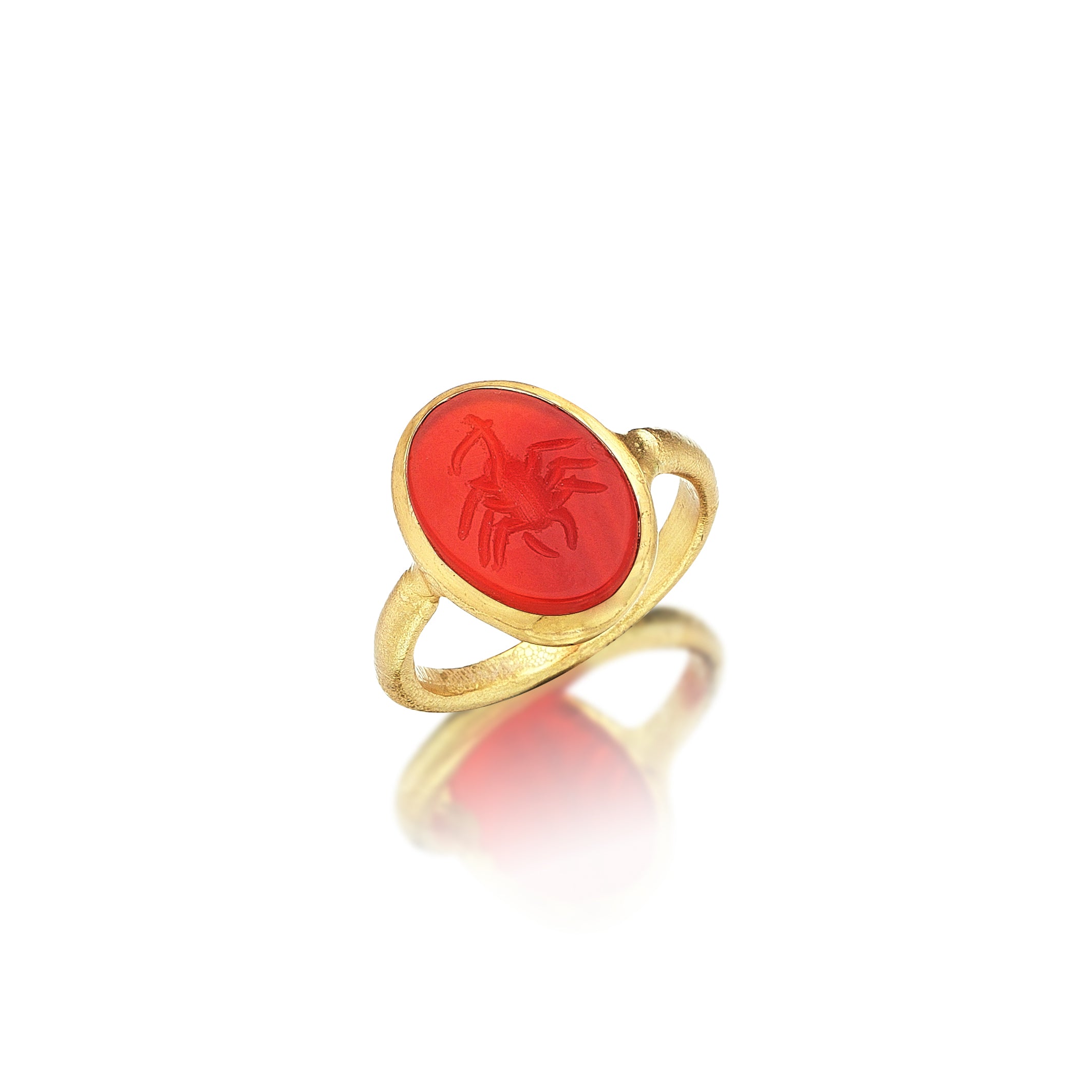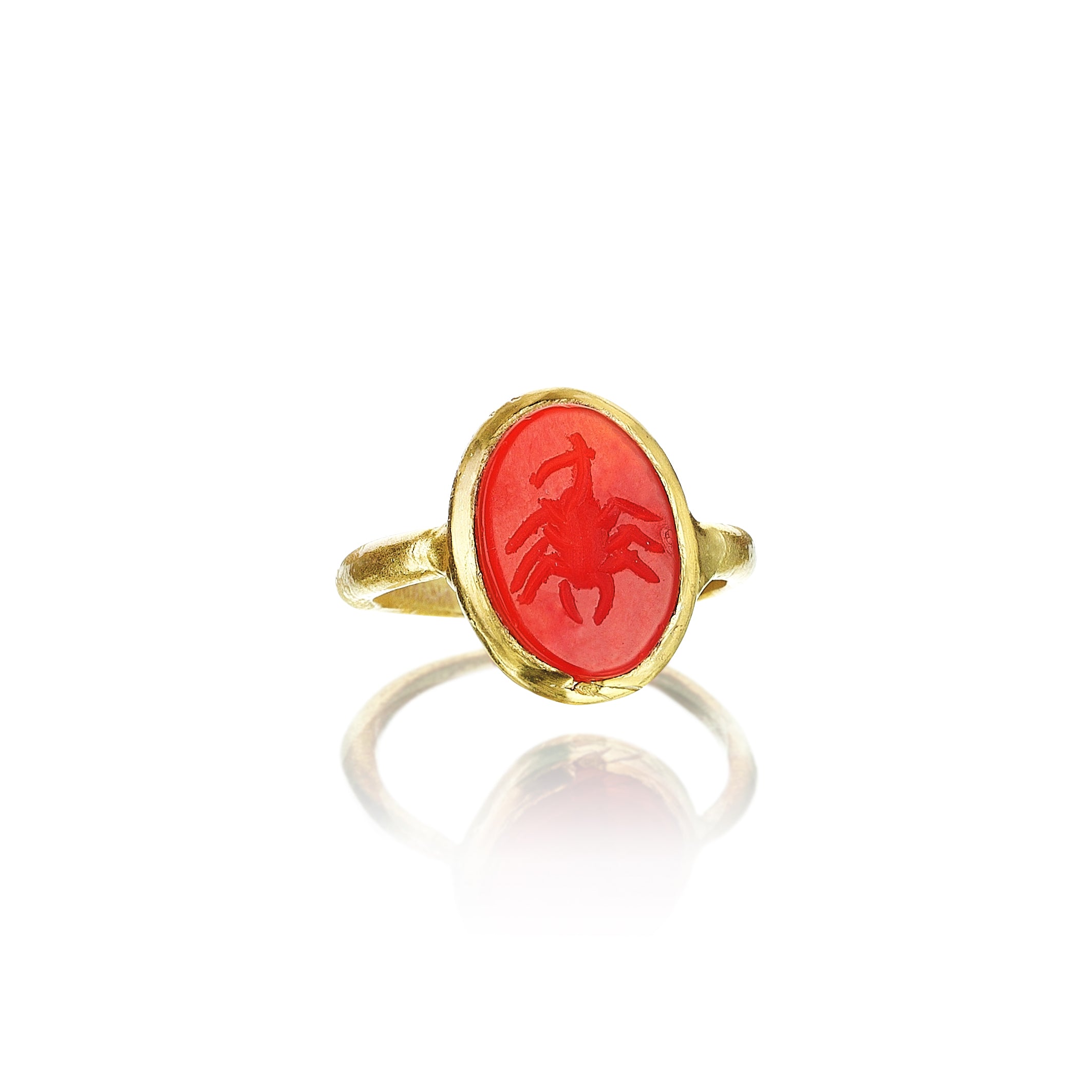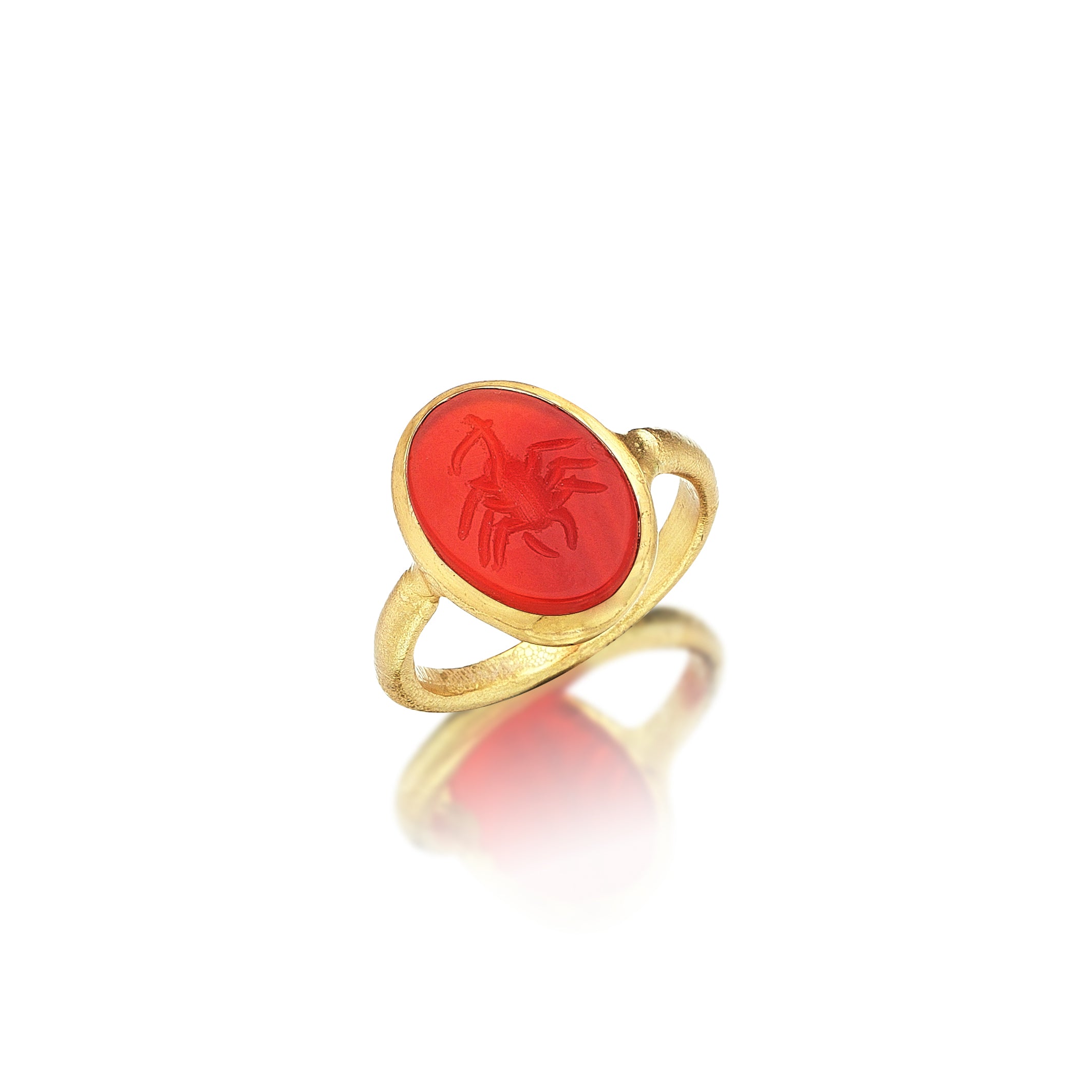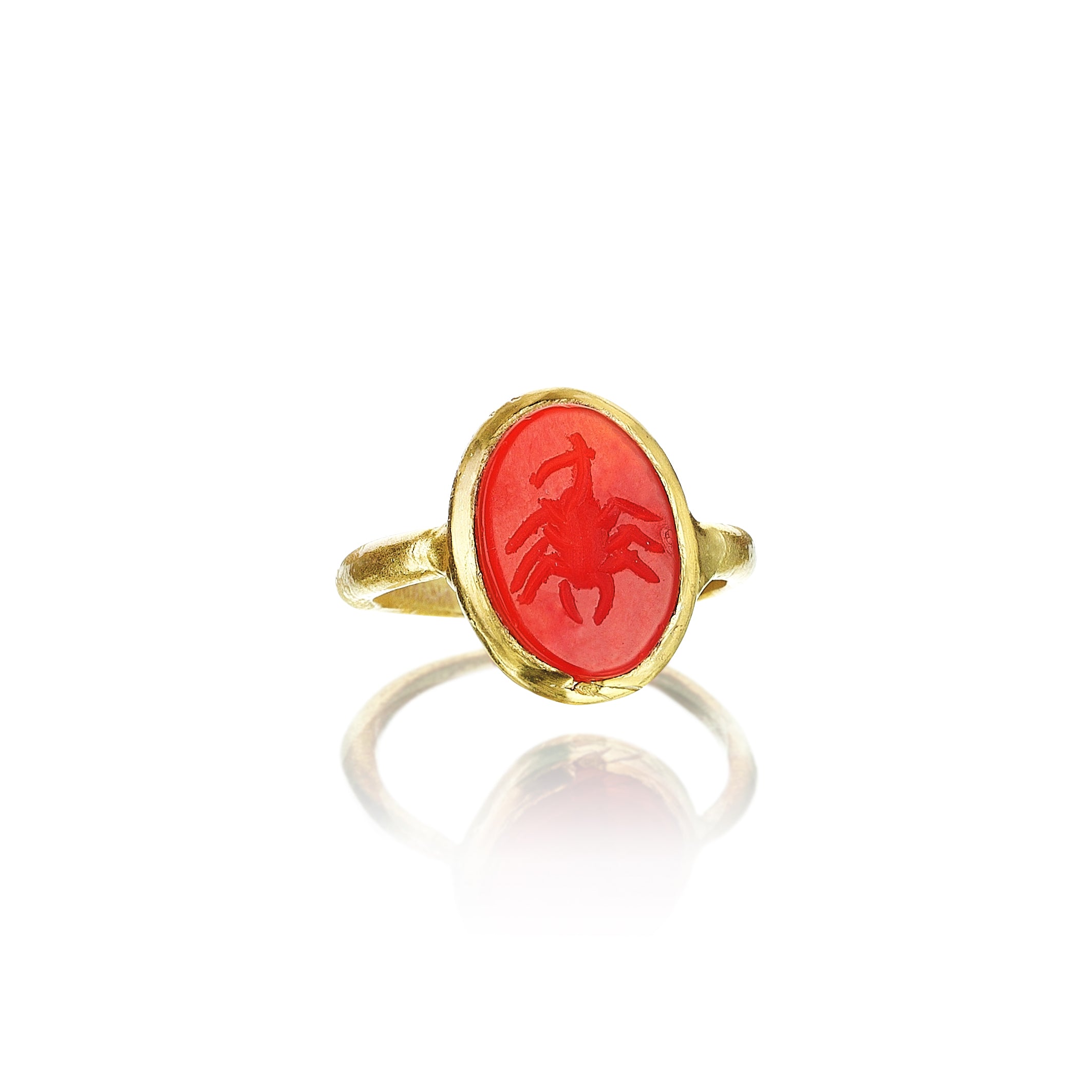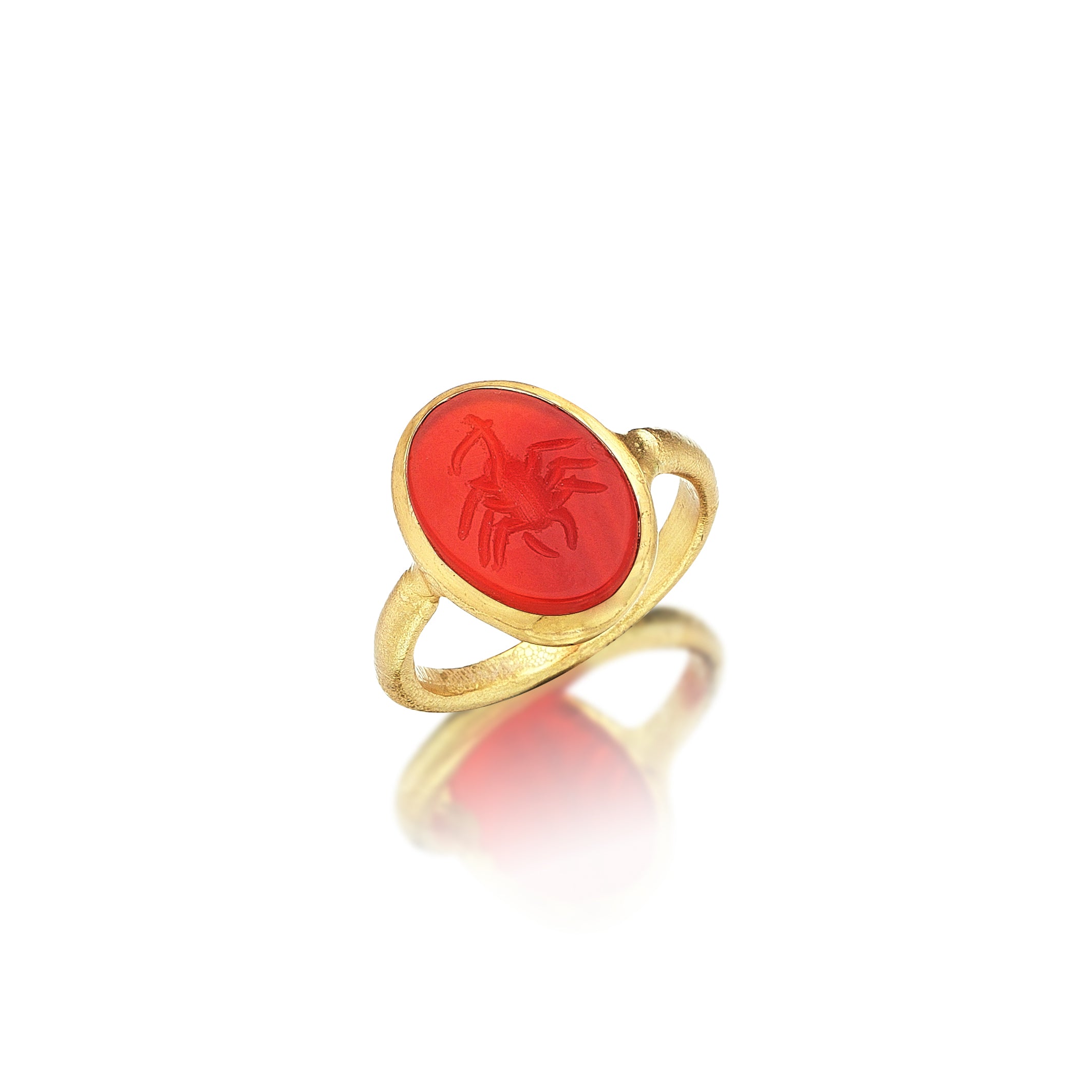 Materials: 24k gold plated Silver, Carnelian.
Every Rafael Indiana product is handcrafted by artisans in Istanbul's Grand Bazaar, from wax making each piece unique. We believe it gives the product its authentic ancient beauty. Every design comes with a unique story.
This product has limited units available. If you can't find your size or your desired item is out of stock, contact us. Please allow 1 or 2 weeks for resizing.
Orion, mortal with a divine beauty, fell for Artemis, goddess of the hunt and chastity. After living with her in Crete, Apollo jealous of this human's relation with his chaste sister, summoned Gaia to get rid of him. One day, Orion stepped his foot in a desert, while proudly chanting he was the human of gods, he provoked the wrath of Apollo and Gaia. The latter made a scorpio emerged from the desert to take Orion's last breath. Artemis then returned to her brother, but in one last attempt to honor Orion, she put him in the sky, between the Pleiads and the Scorpio, thus eternally chasing and being chased.
Due to the handmade nature of our products, there may be slight variations in color and craftmanship.