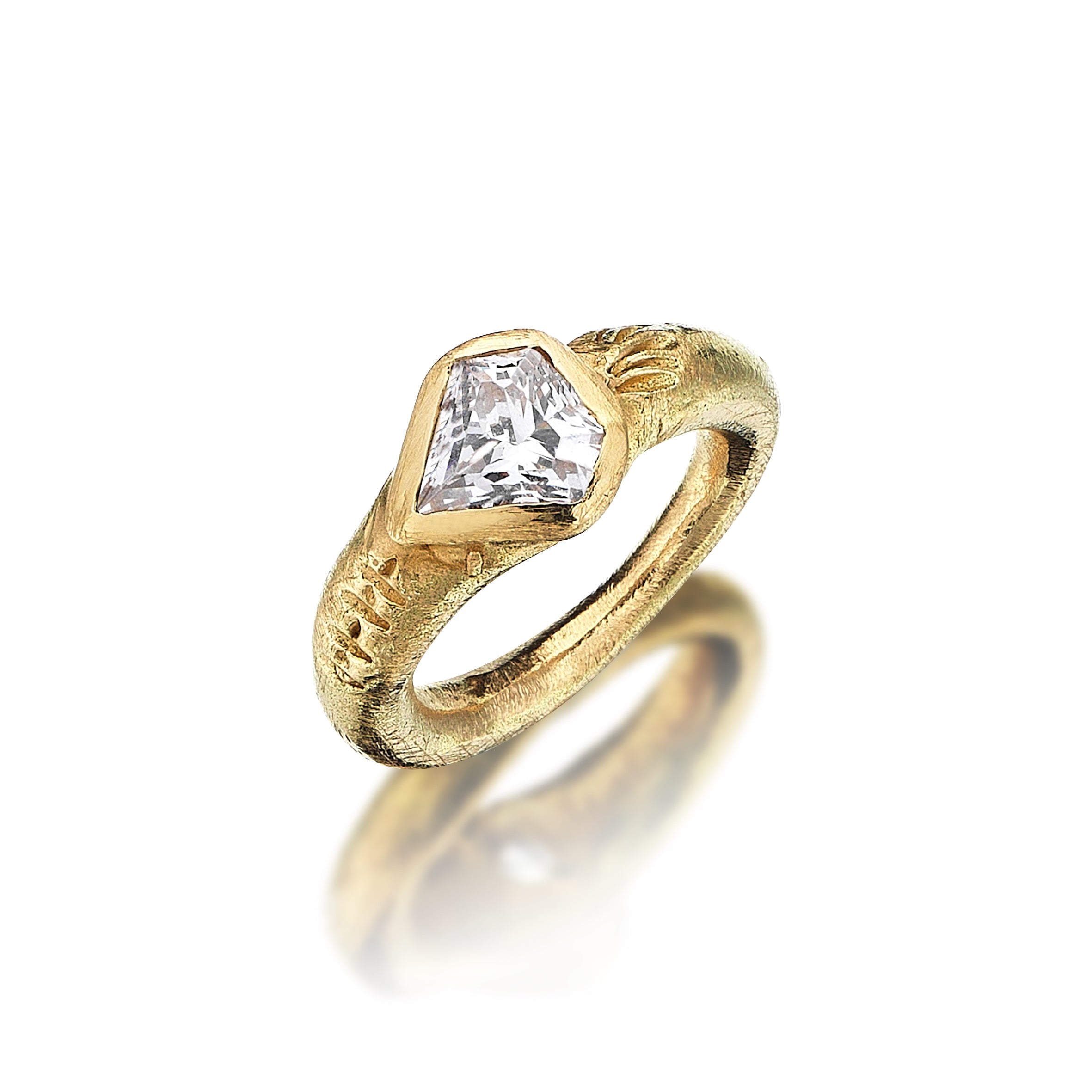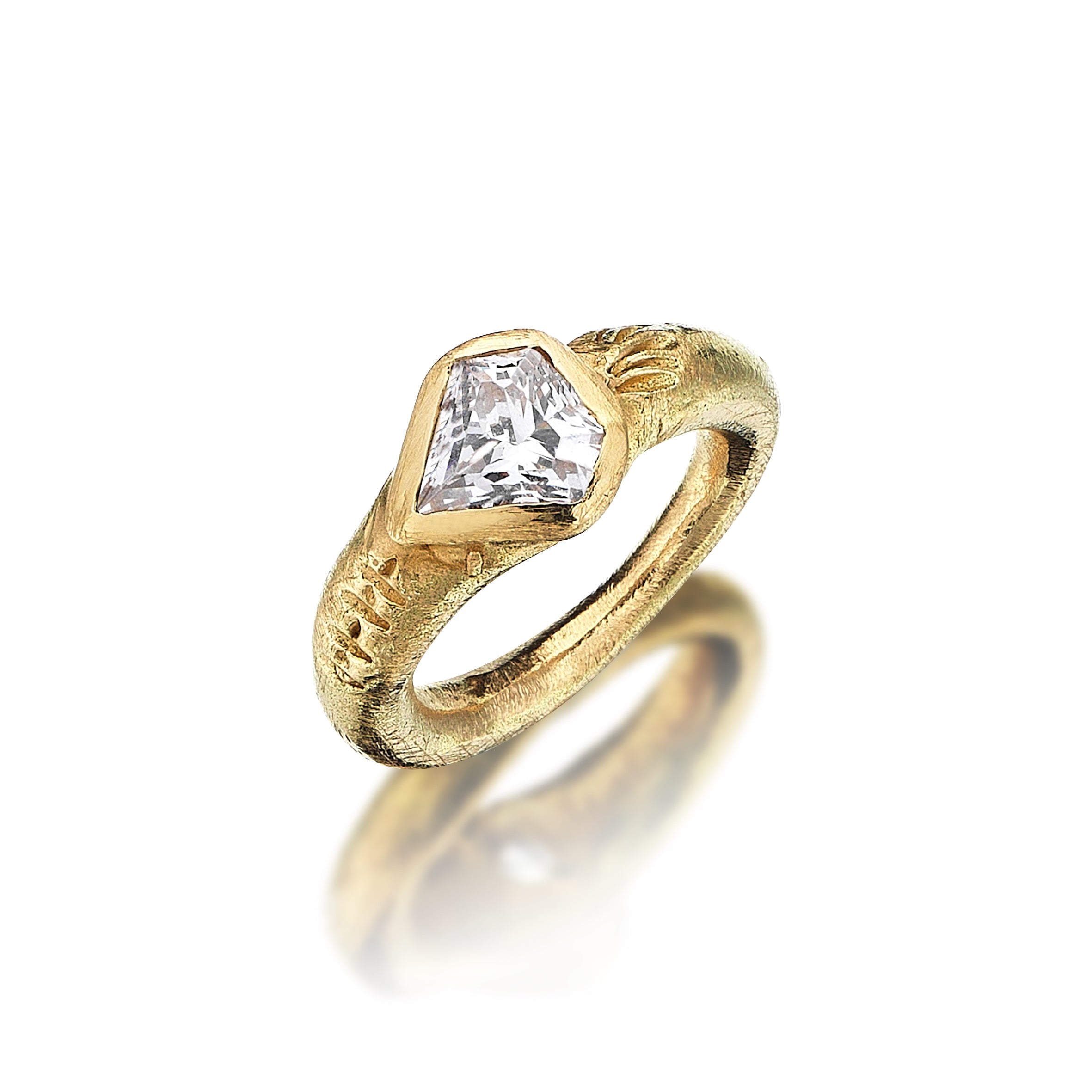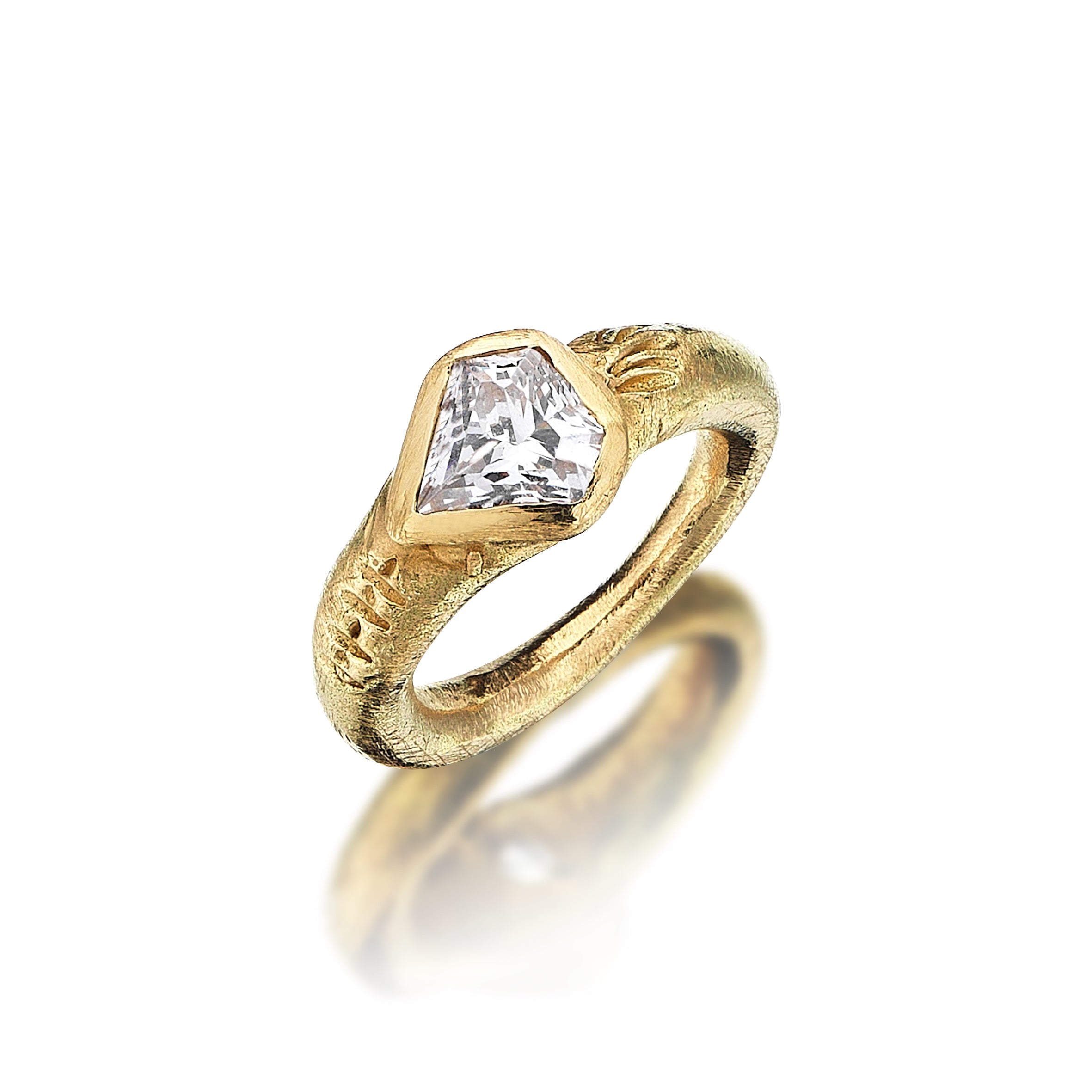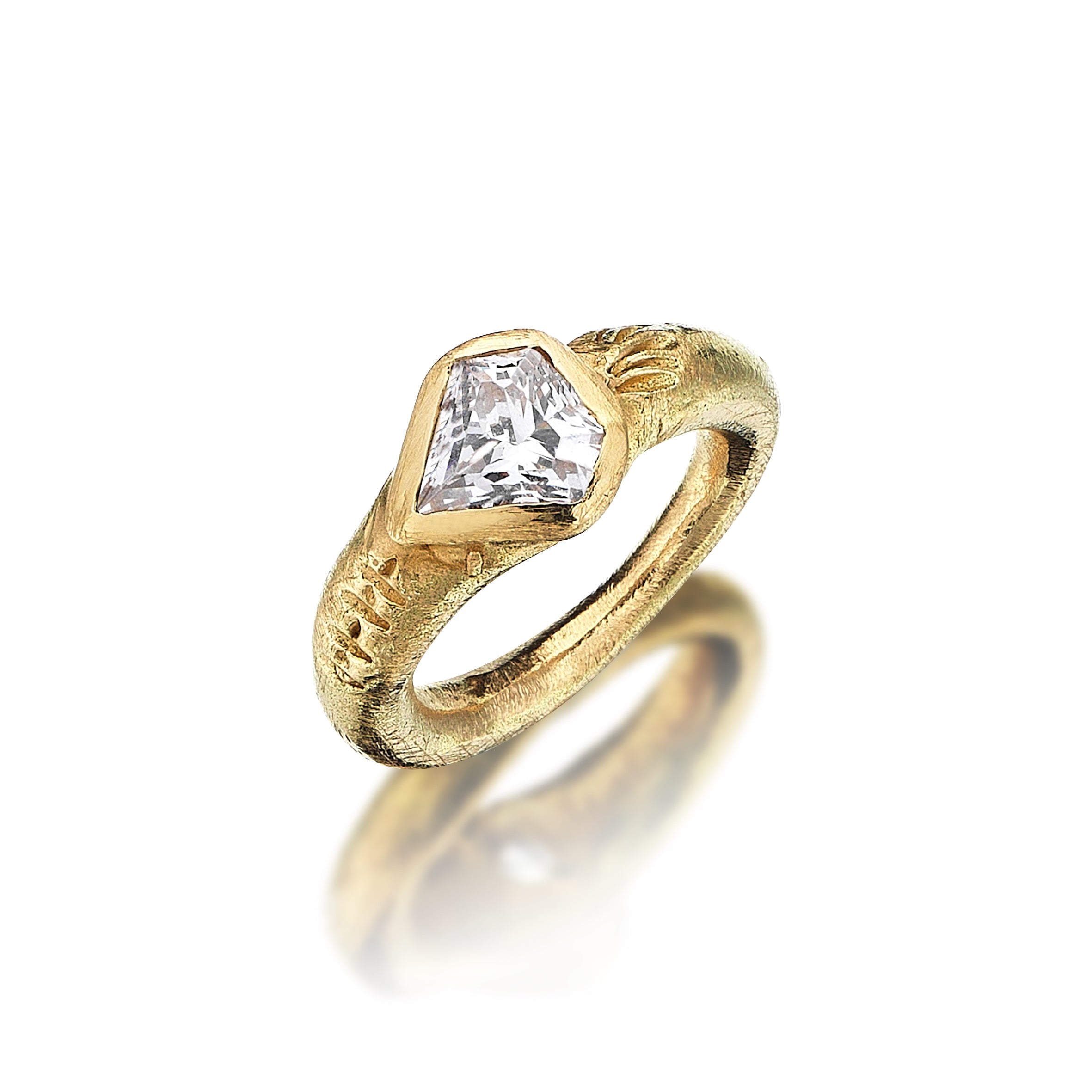 Materials: 18k Gold, Moissanite.
Every Rafael Indiana product is handcrafted by artisans in Istanbul's Grand Bazaar, from wax making each piece unique. We believe it gives the product its authentic ancient beauty. Every design comes with a unique story.
This product has limited units available. If you can't find your size or your desired item is out of stock, contact us. Please allow 1 or 2 weeks for resizing.
Narcissus, in Greek mythology was the son of the river god Cephissus and the nymph Liriope. He loved no one till he saw his own reflection in the water of a river and fell in love with that, finally he pined away, died, and was turned into the flower of like name. This gem's shine is so strong that it resembles the power of the river that narcissus was enchanted by. 
Due to the handmade nature of our products, there may be slight variations in color and craftmanship.