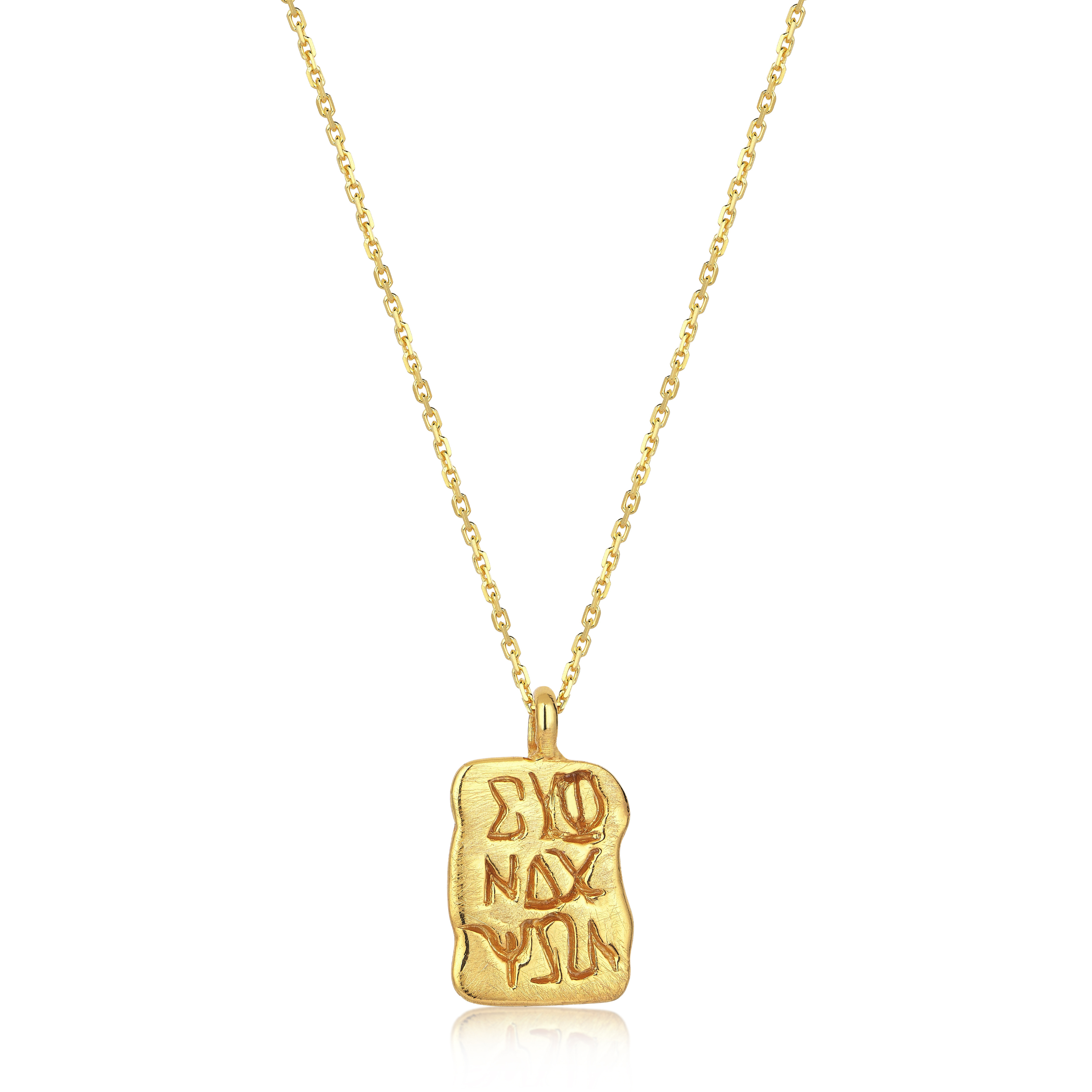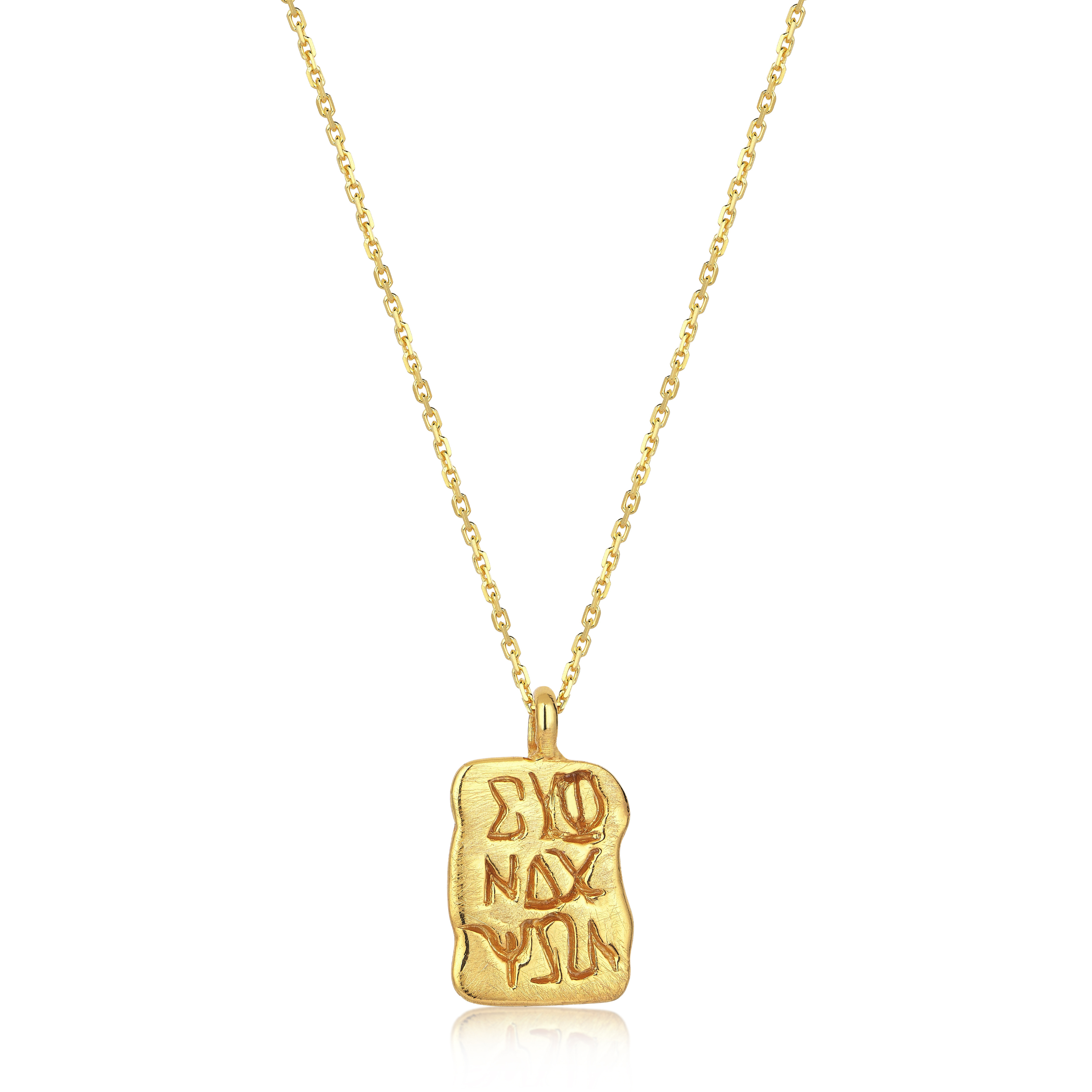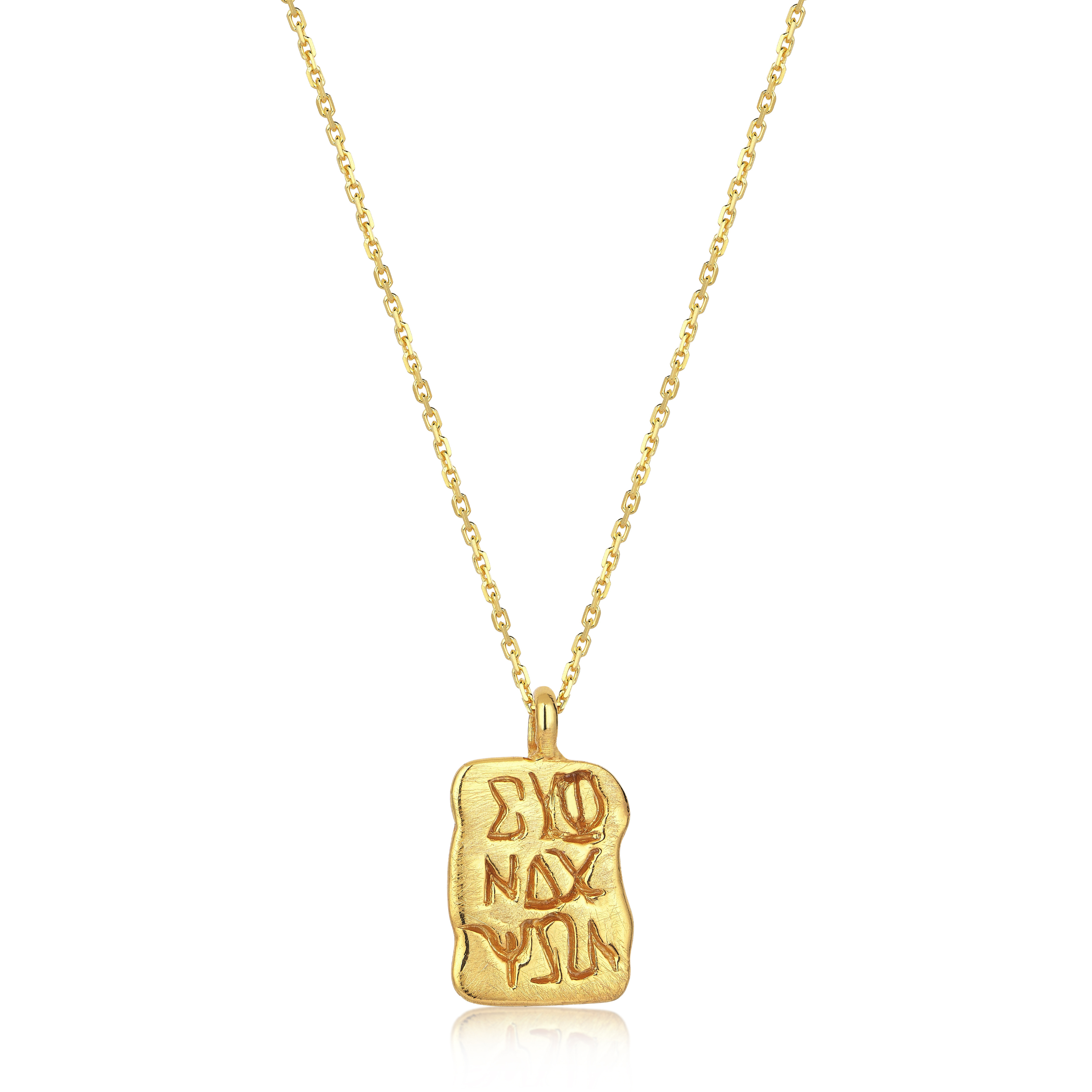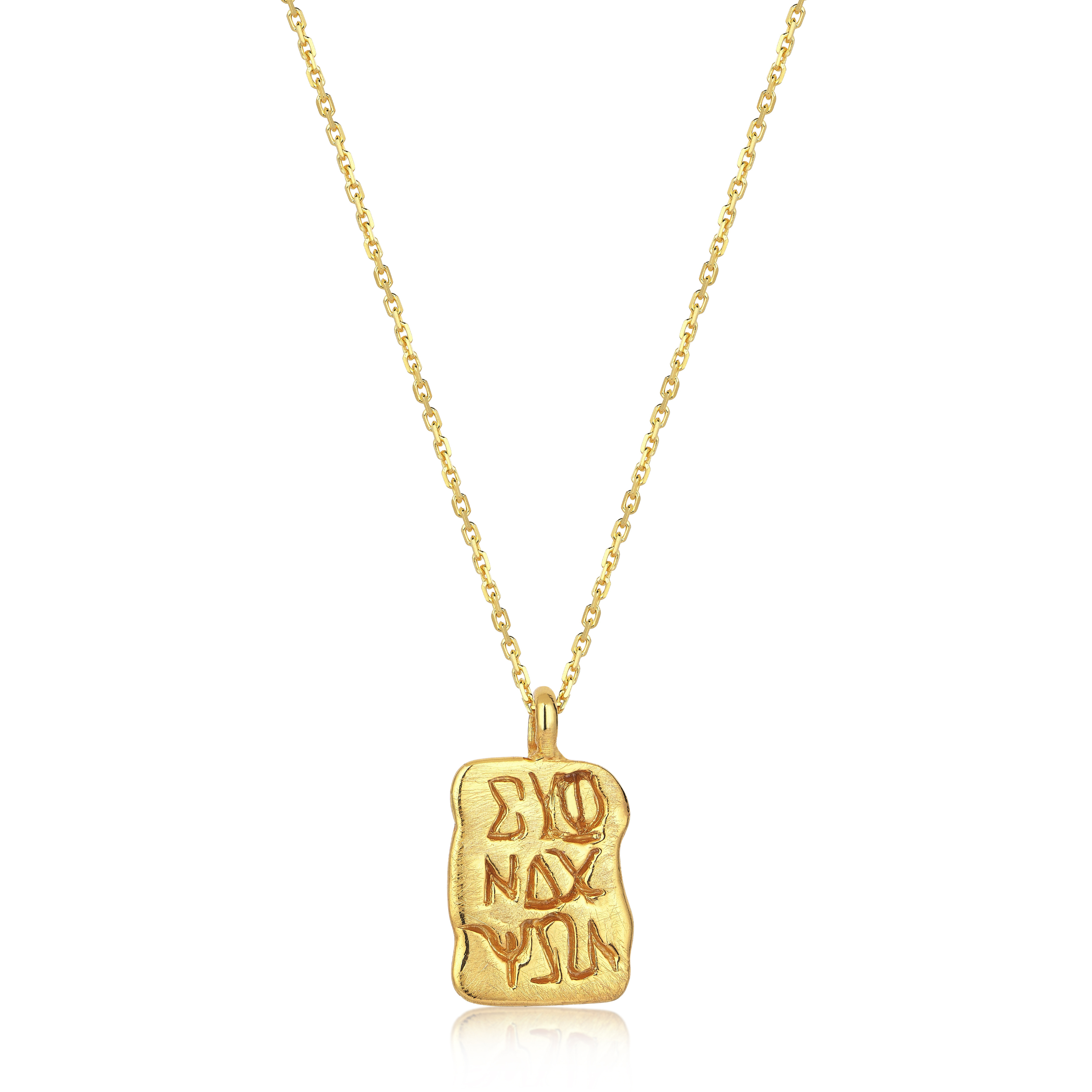 Materials: 24k gold plated Silver.
Every Rafael Indiana product is handcrafted by artisans in Istanbul's Grand Bazaar, from wax making each piece unique. We believe it gives the product its authentic ancient beauty. Every design comes with a unique story.
This product has limited units available. If you can't find your size or your desired item is out of stock, contact us. Please allow 1 or 2 weeks for resizing.
The Latinium Medallion is a classic interpretation of medallions across the history of jewelry. Crafted delicately in vermeil gold, it is engraved with delicate Greek letters and shines with the brilliance of the gods. Paying homage to the language of the classical world and its rich cultural heritage, it is a symbol of one's connection to the mythical past and the enduring legacy of the Greek language.
Due to the handmade nature of our products, there may be slight variations in color and craftmanship.