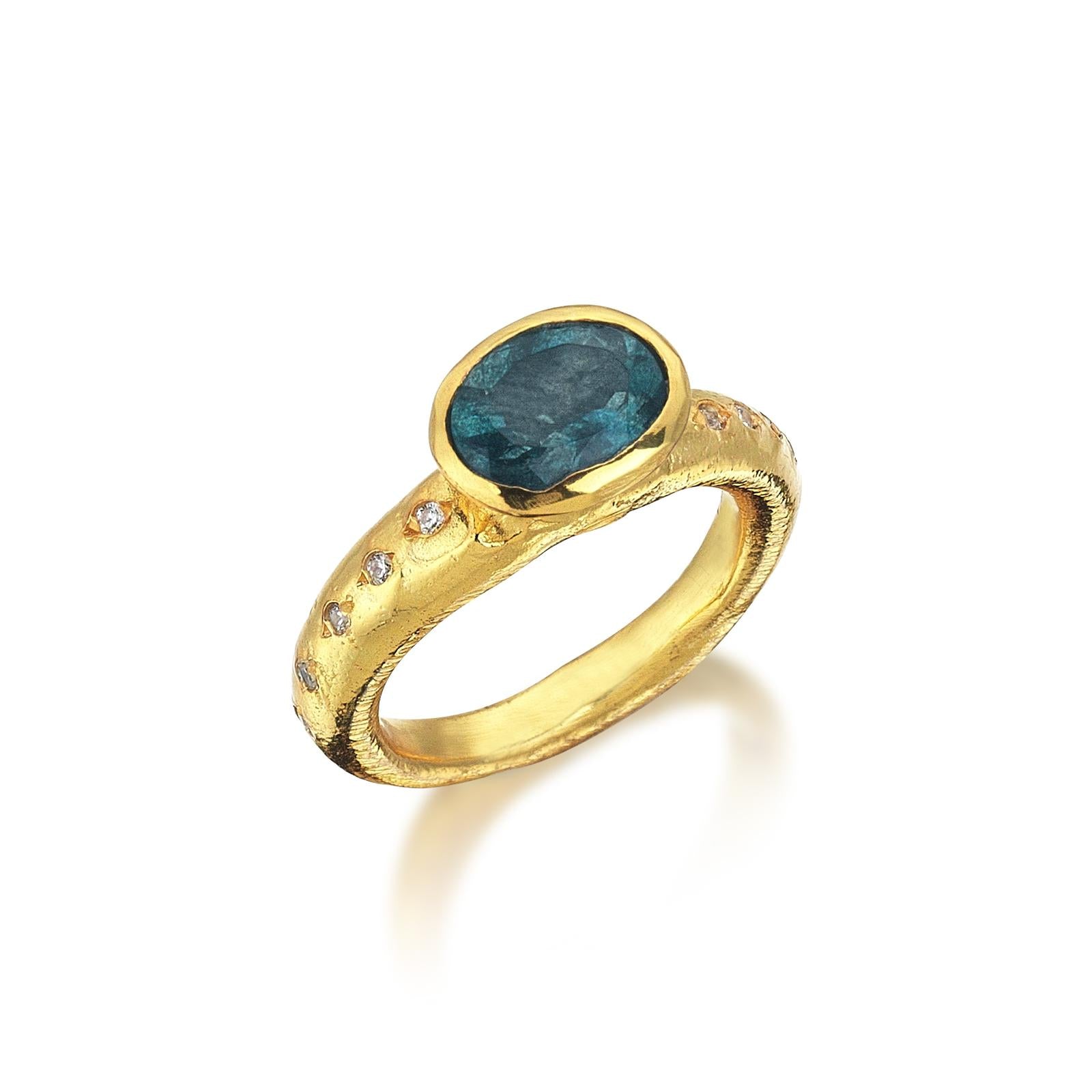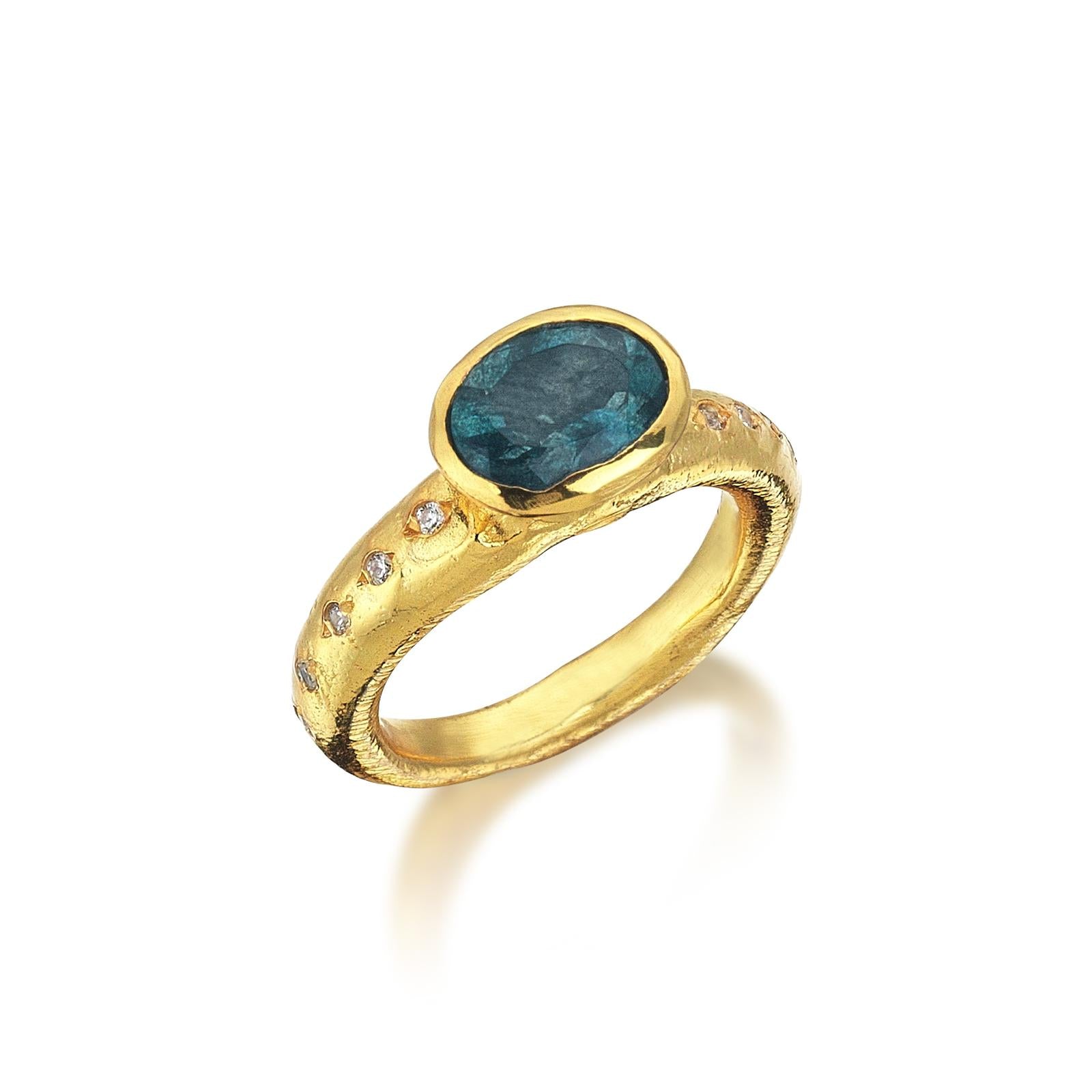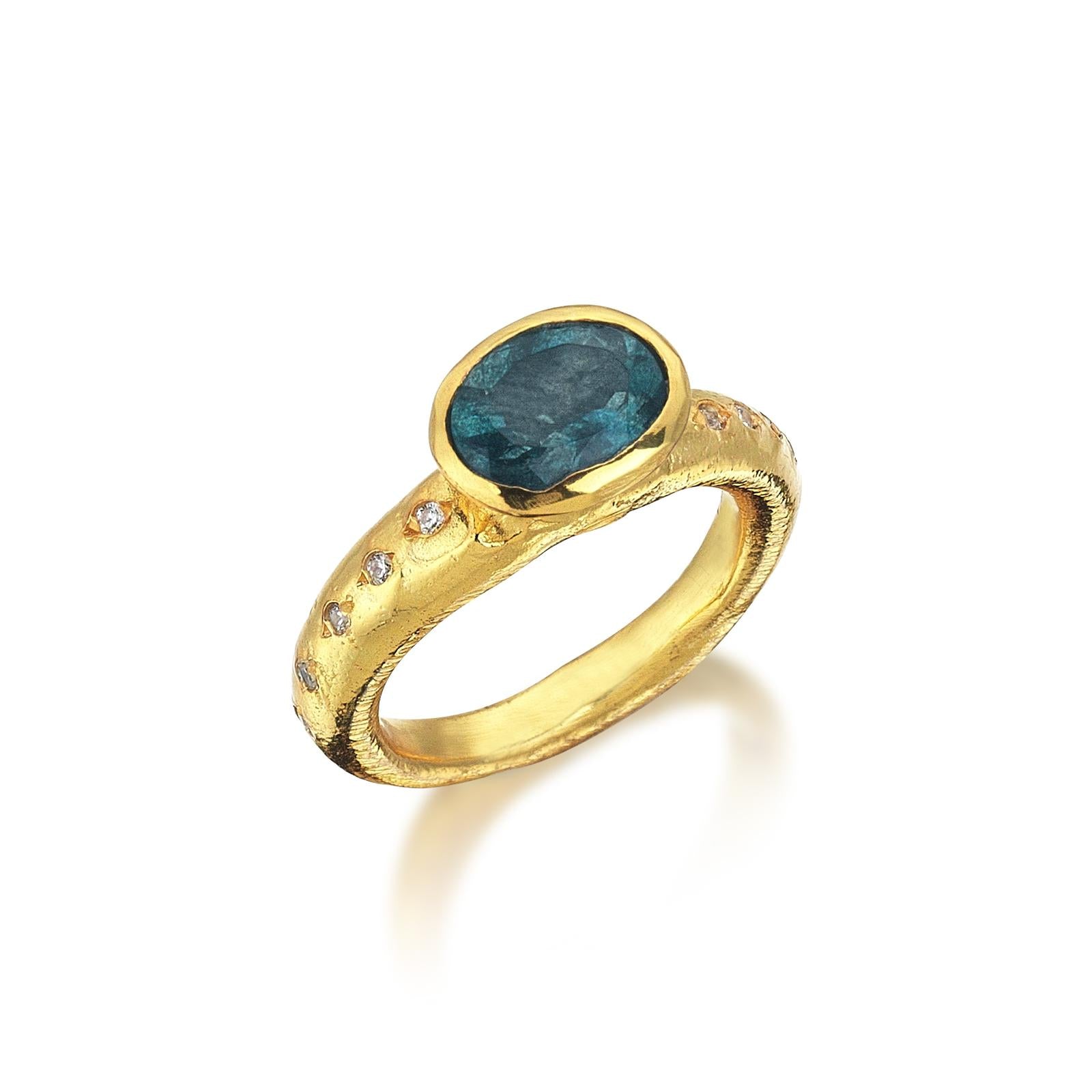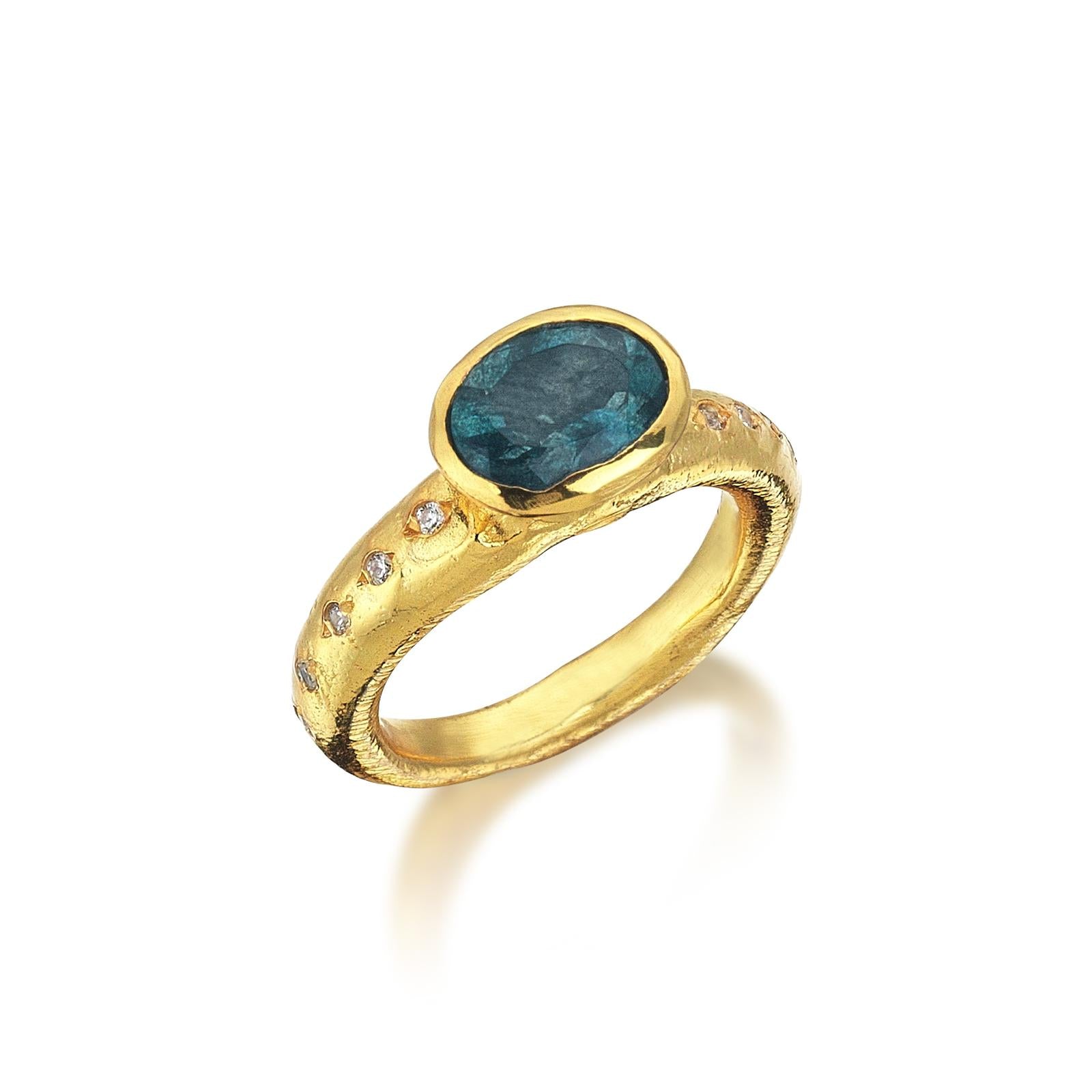 Materials: 24k gold plated Silver, Aquamarine, Zircon Crystal.
Every Rafael Indiana product is handcrafted by artisans in Istanbul's Grand Bazaar, from wax making each piece unique. We believe it gives the product its authentic ancient beauty. Every design comes with a unique story.
The Kastalia ring sources its inspiration in the figure of Kastalia, a nymph who inhabited the sacred Castilian Spring. In the search of Python, Apollo fell in love with Kastalia in her hometown of Delphi. The nymph, not impressed by the god's romantic gestures, transformed herself into a fountain. Her transformation allowed her to inspire the genius of poetry to those who drank her waters or listened to the quiet sound of it. The aquamarine symbolizes the water spirit Kastalia was while the zircon crystals reflect as much as her inspirational aura.
Due to the handmade nature of our products, there may be slight variations in color and craftmanship.