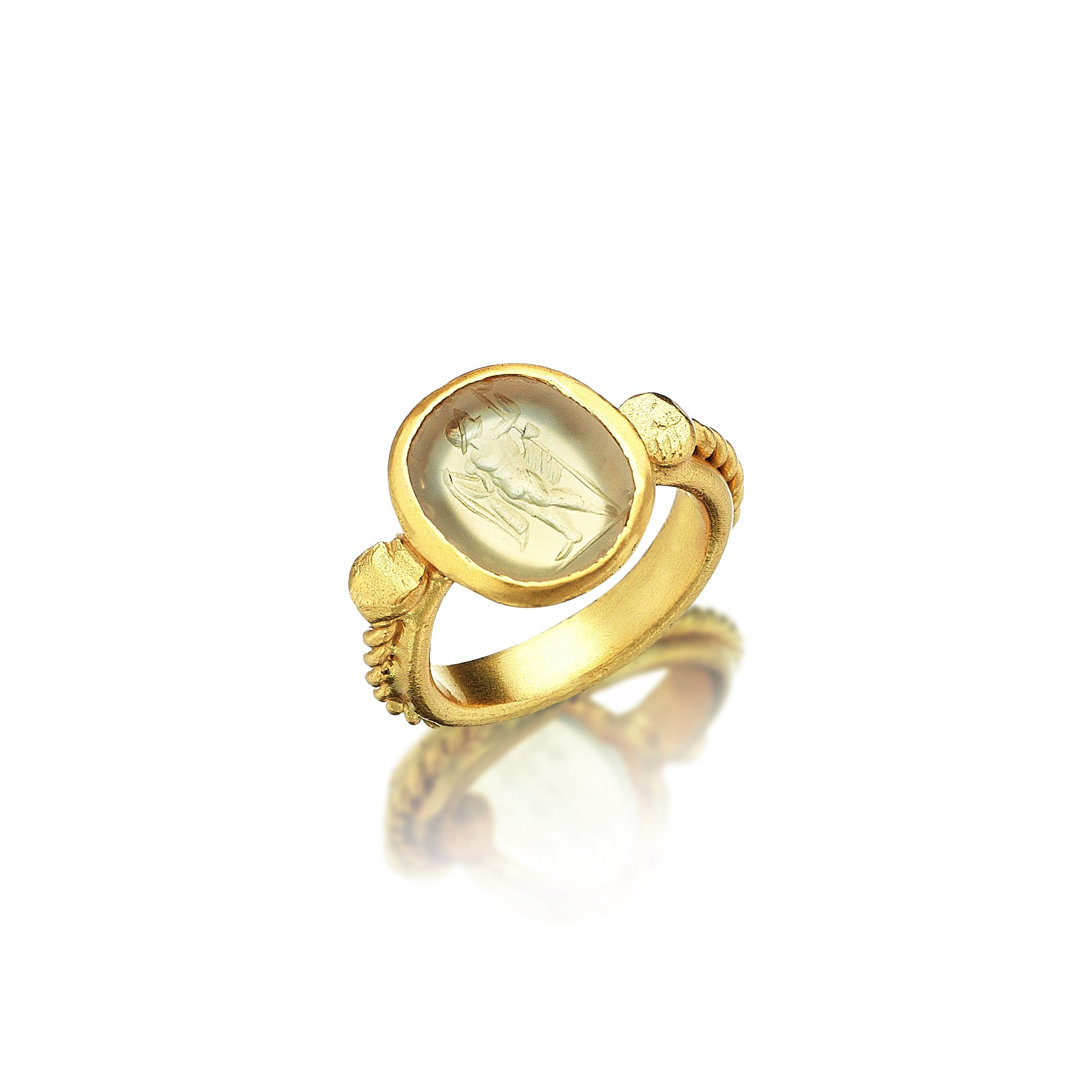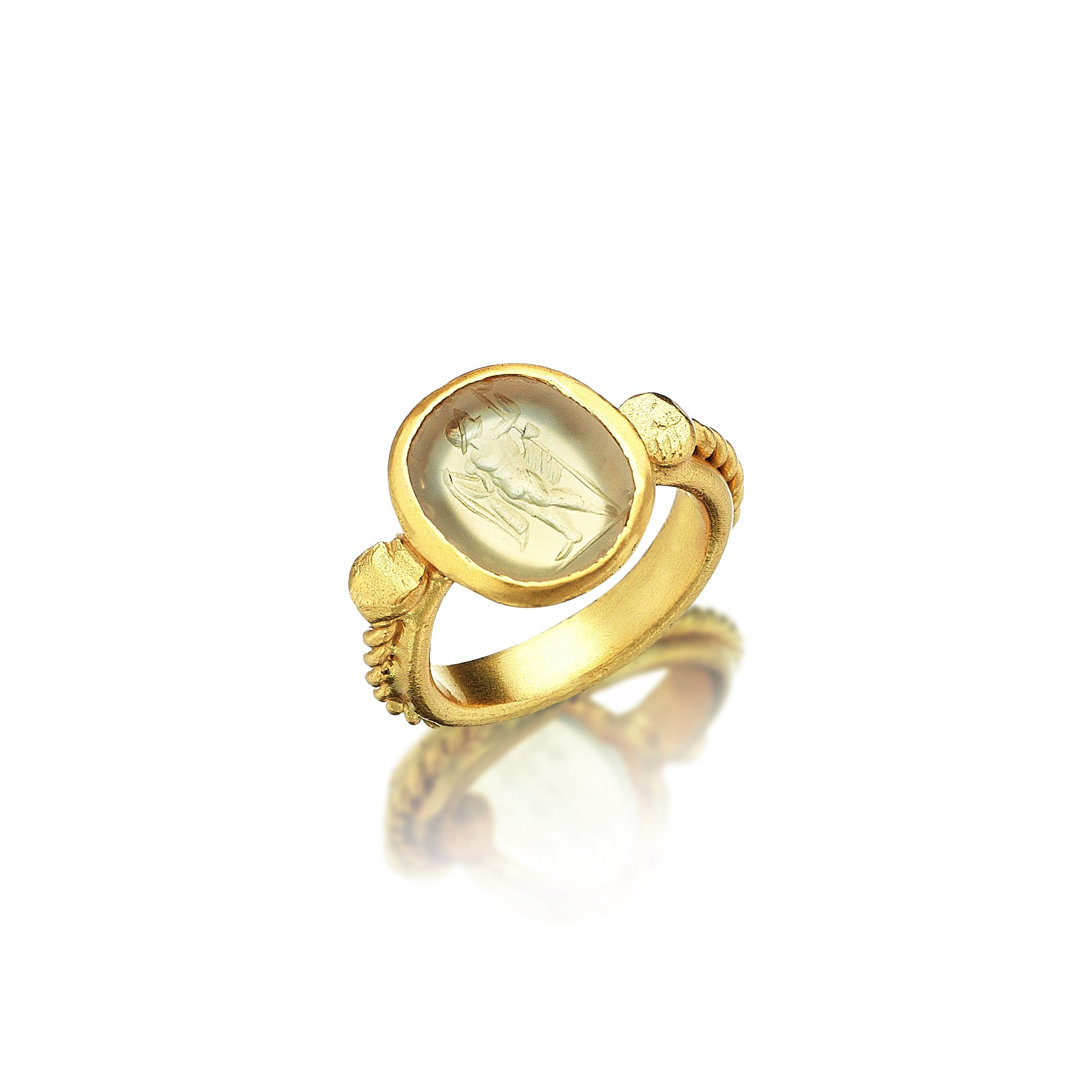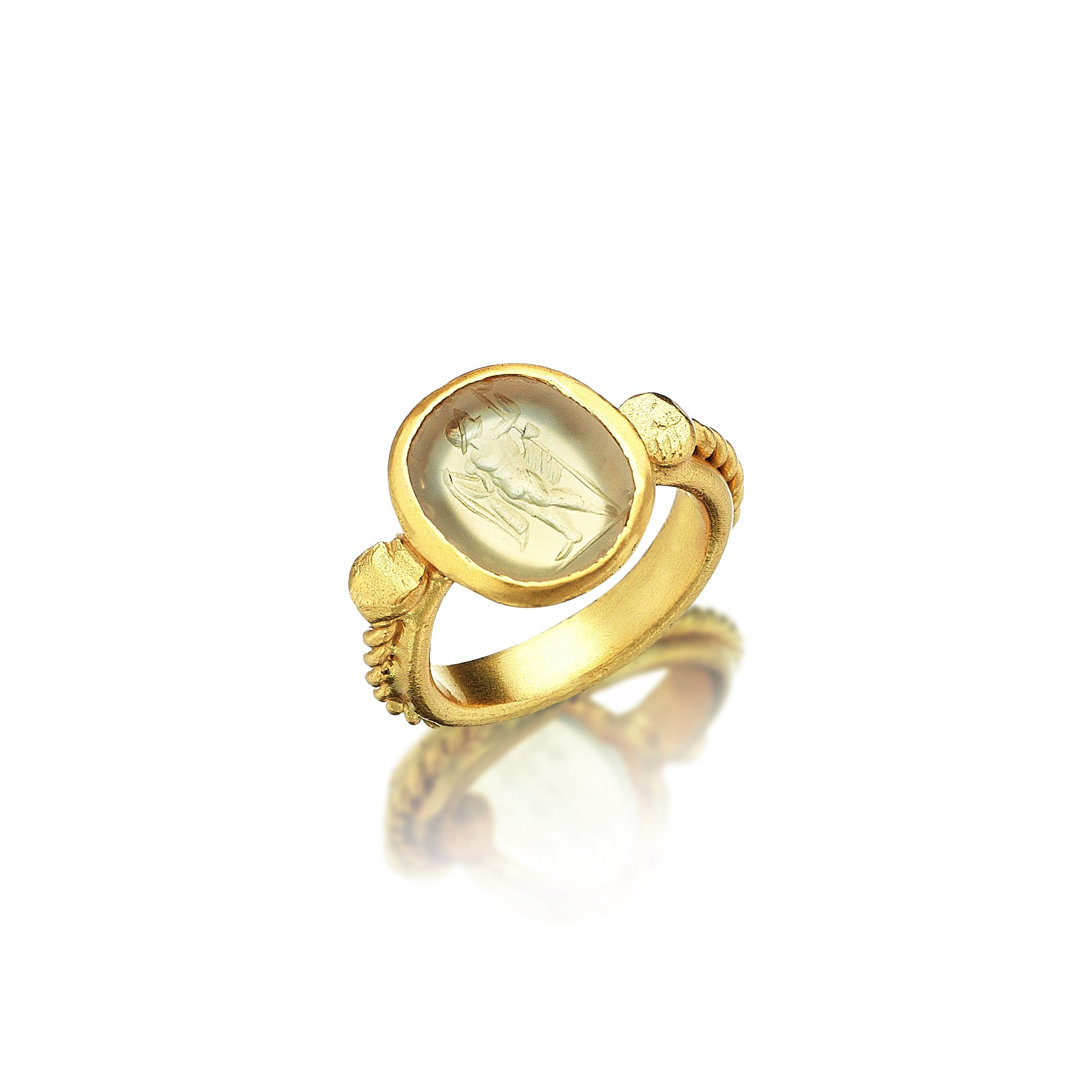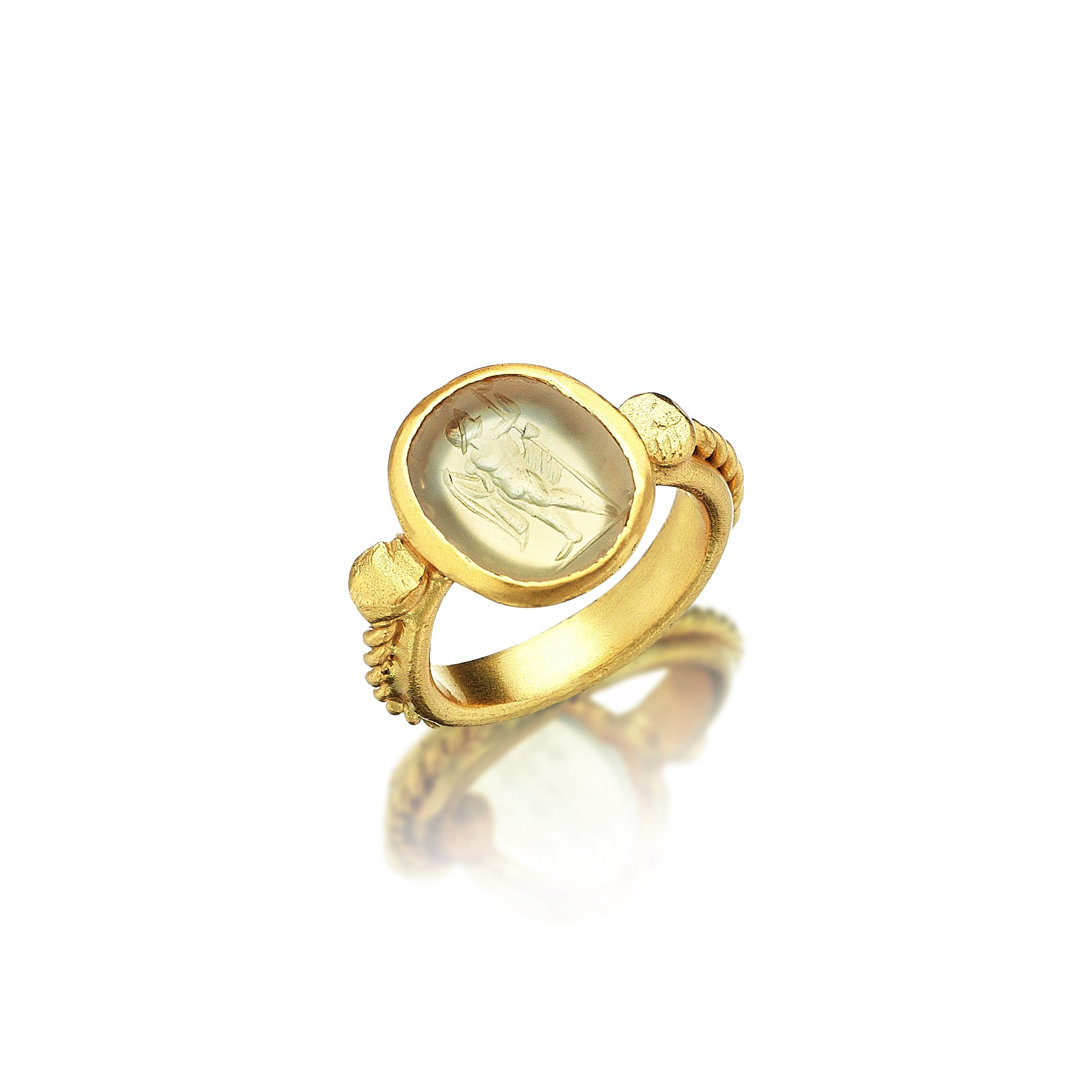 Materials: 24k gold plated Silver, Jade.
Every Rafael Indiana product is handcrafted by artisans in Istanbul's Grand Bazaar, from wax making each piece unique. We believe it gives the product its authentic ancient beauty. Every design comes with a unique story.
This product has limited units available. If you can't find your size or your desired item is out of stock, contact us. Please allow 1 or 2 weeks for resizing.
Hand engraved with an intaglio depicting the goddess of victory Nike / Athena. Nike is depicted as a fit, young, winged women with a palm frond or blade. She often carries the staff of Hermes, symbolic of her role as the messenger of Victory. But, by far, her large wings are her greatest attribute. In fact, in contrast with depictions of earlier winged gods, who could take the form of birds in stories, by the classical period, Nike is unique in having kept hers. She is often portrayed flying around battlefields, rewarding victory, glory, and fame by handing out laurel wreaths. Besides her wings, her strengths are her fast running ability and her skill as the divine charioteer. 
Due to the handmade nature of our products, there may be slight variations in color and craftmanship.