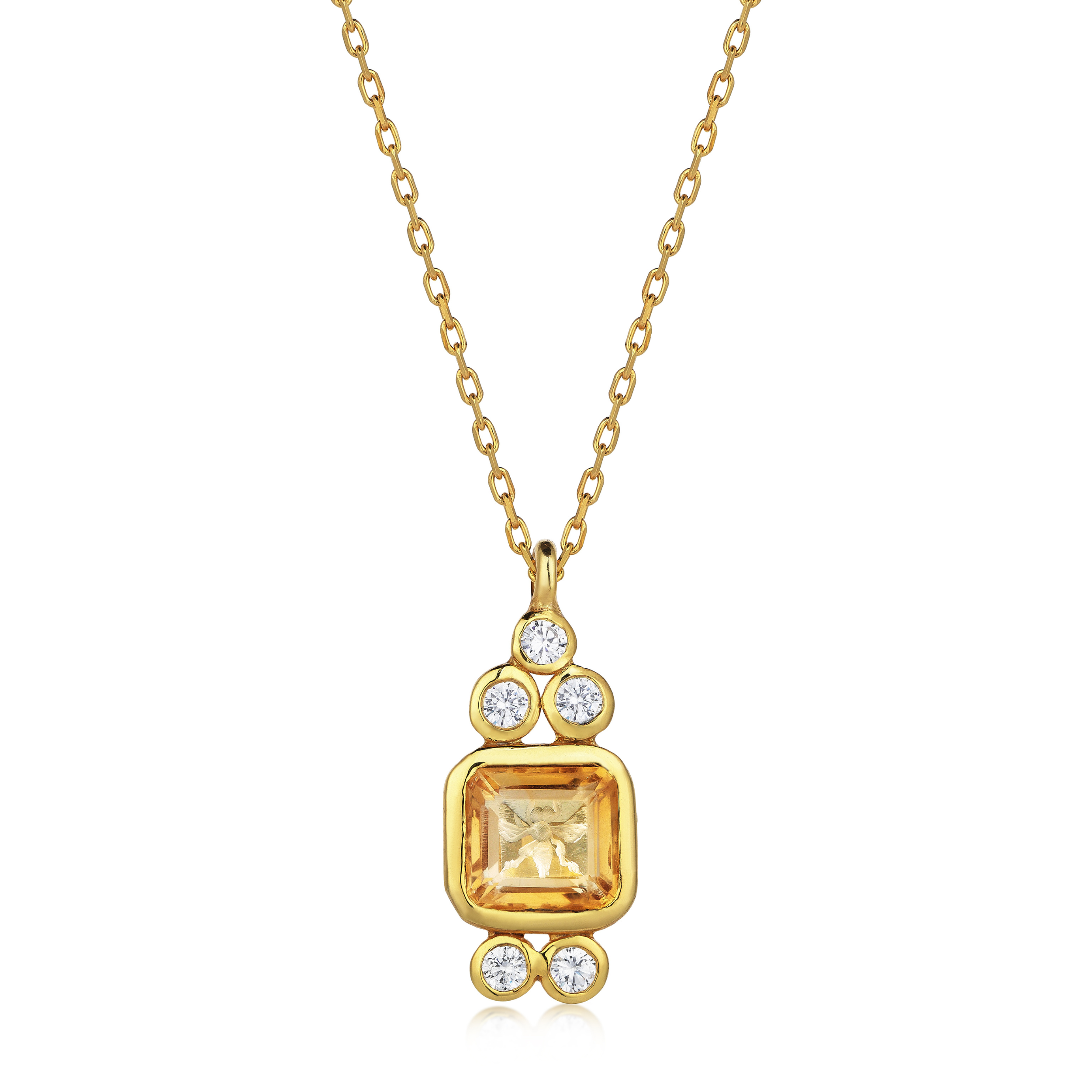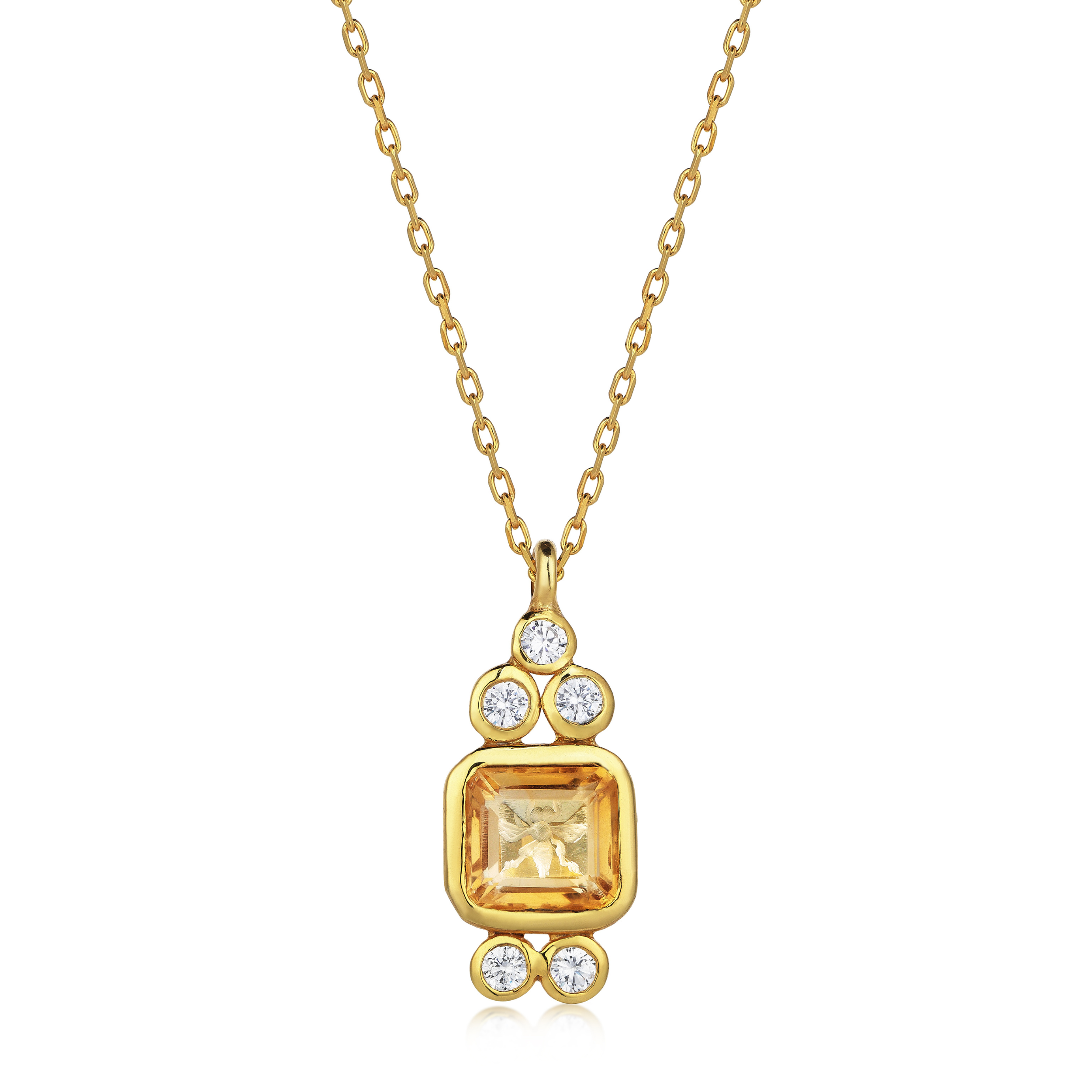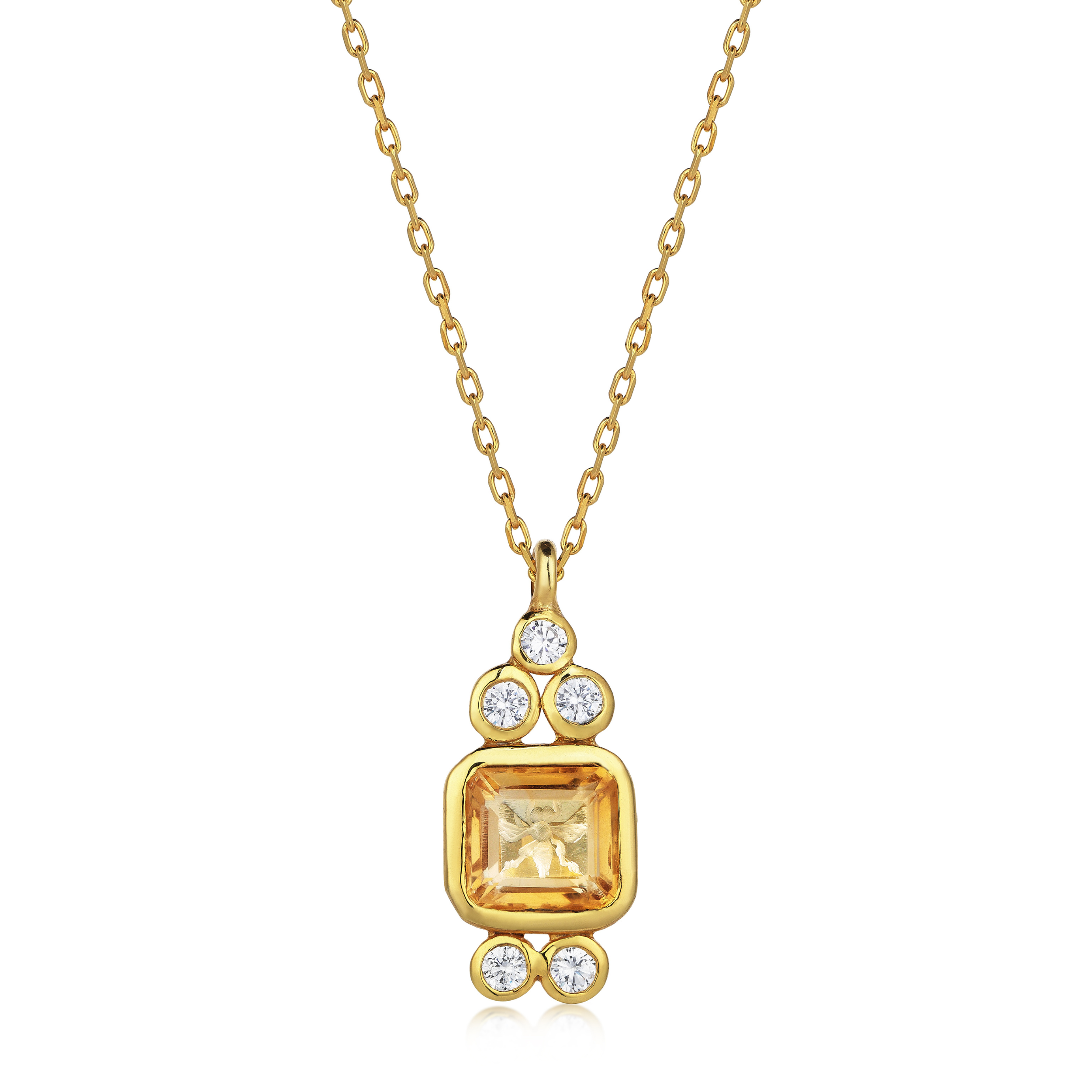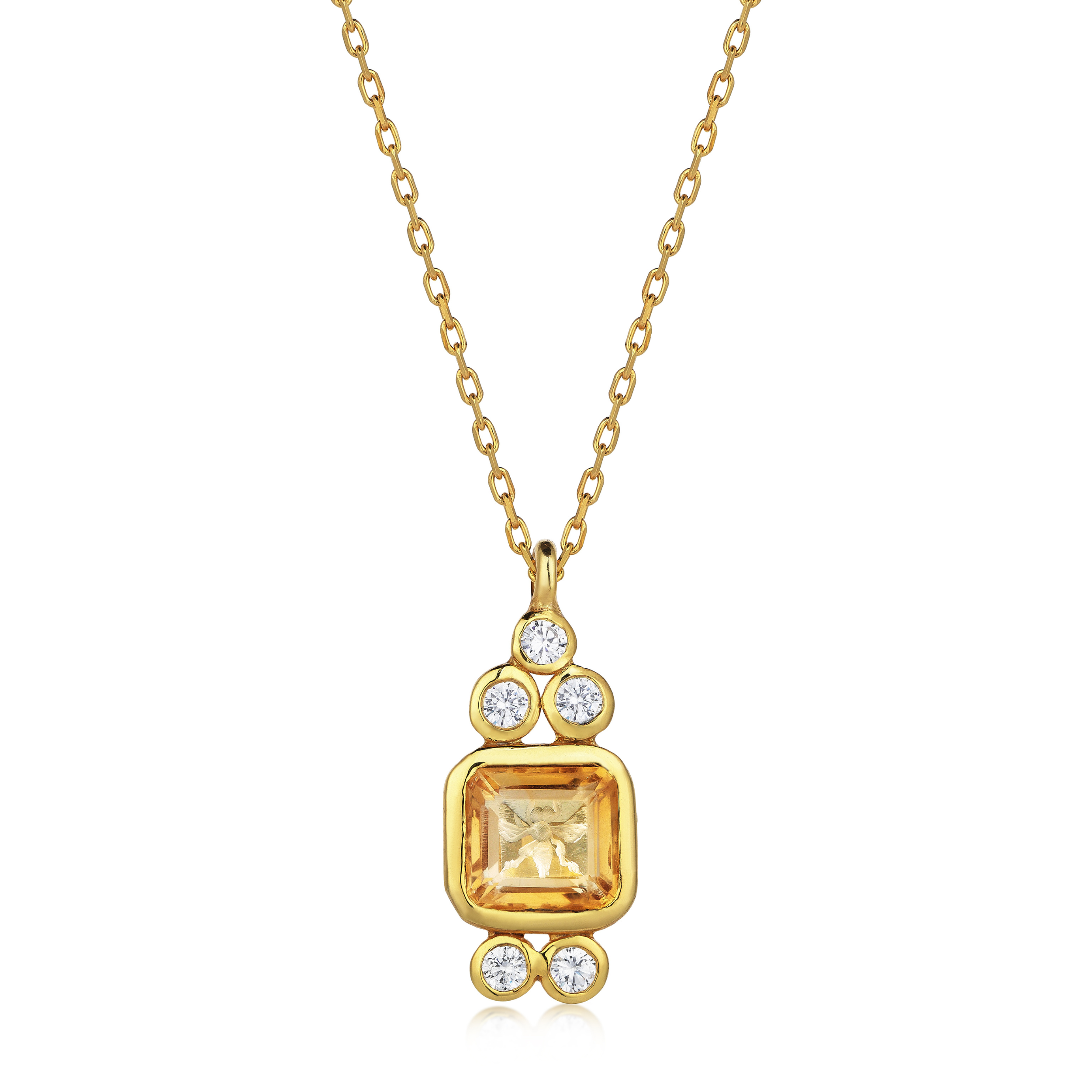 Materials: 24k gold plated Silver, Citrine (8ct), Zircon.
Every Rafael Indiana product is handcrafted by artisans in Istanbul's Grand Bazaar, from wax making each piece unique. We believe it gives the product its authentic ancient beauty. Every design comes with a unique story.
This product has limited units available. If you can't find your size or your desired item is out of stock, contact us. Please allow 1 or 2 weeks for resizing.
The Honeycomb Necklace carries a 8 carrat Citrine hand engraved with a depiction of a bee. The crystals are aligned to resemble the pattern of a honeycomb. Honey, in all it's glory has been the food to all civilizations through out the ages. Honey has always been a symbol in ancient cultures and religions, often associated with pleasure, sweetness, truth and knowledge. Bees are considered as spiritual allies and wise guardians of secrets and treasures. This necklace with its sweet colors is a symbol of abundance, prosperity and good luck.
Honey was believed to be one of the foods of the gods. The bee became a symbol for Artemis, goddess of wilderness and the Thirai, the nymphs. The symbol of the bee can be found on Ephesian coins and gold plaques. A minor god in Greek mythology, Aristaeus, was the god of Beekeeping.
Due to the handmade nature of our products, there may be slight variations in color and craftmanship.