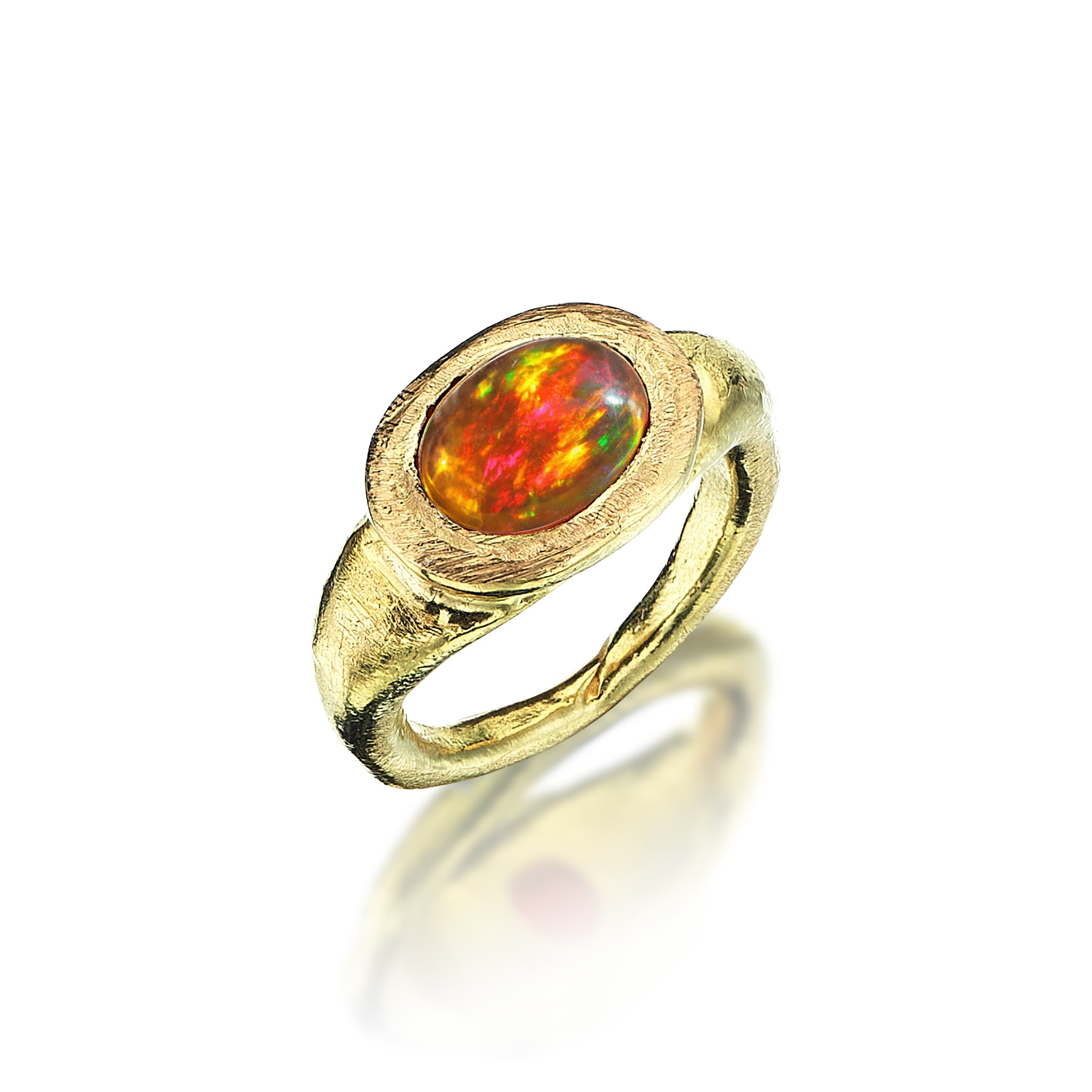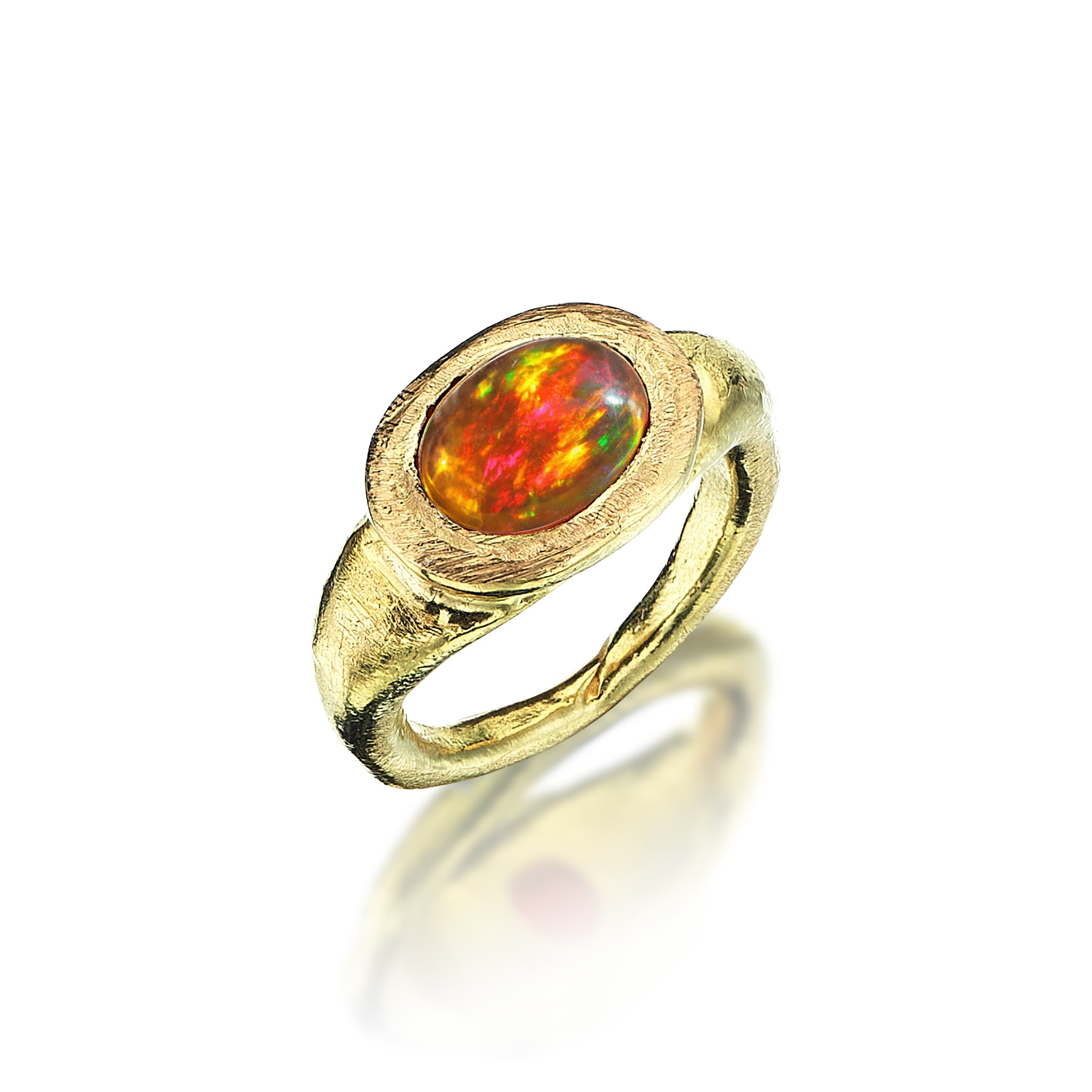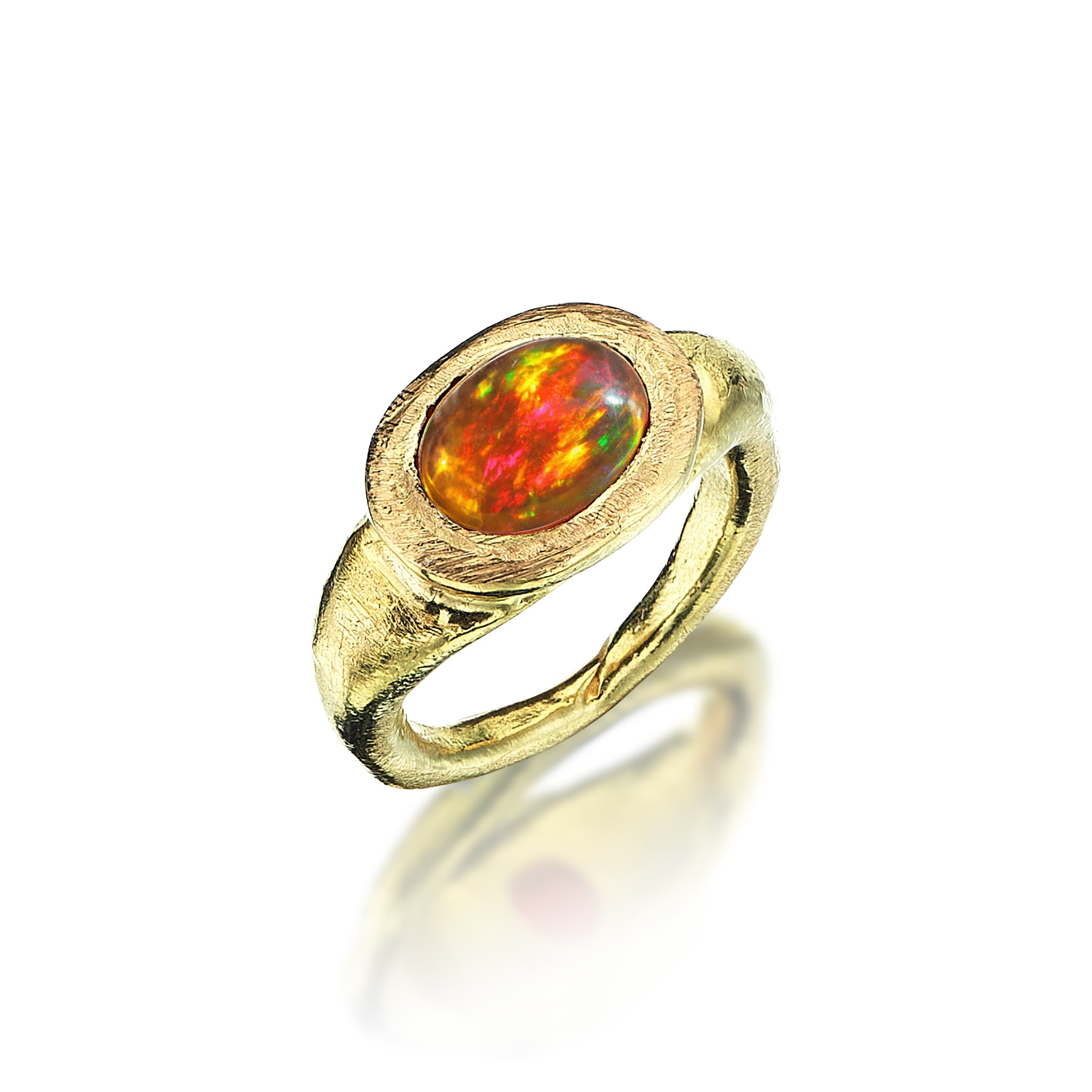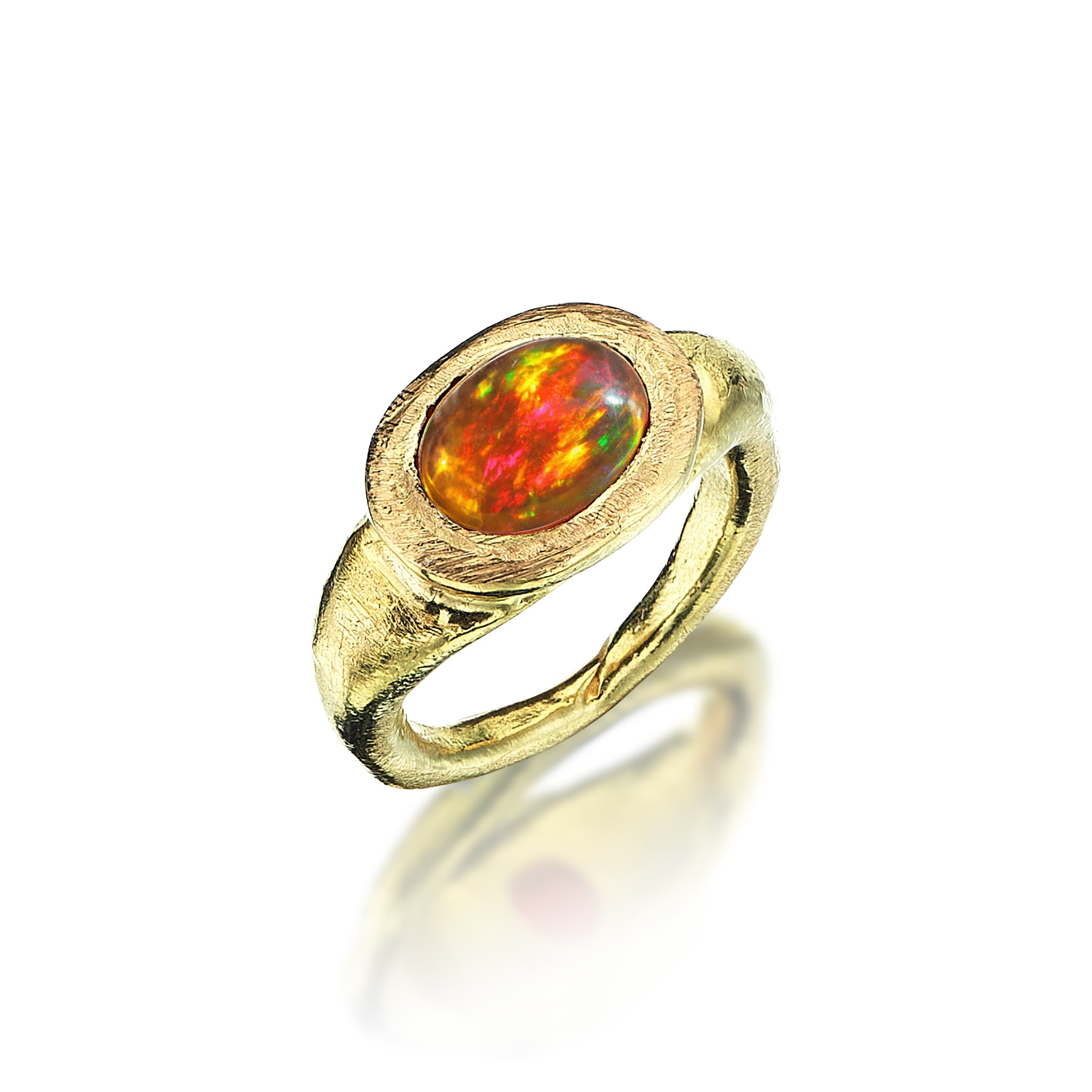 Materials: 18k Gold, Opal (4 ct Fire Opal).
Every Rafael Indiana product is handcrafted by artisans in Istanbul's Grand Bazaar, from wax making each piece unique. We believe it gives the product its authentic ancient beauty. Every design comes with a unique story.
This product has limited units available. If you can't find your size or your desired item is out of stock, contact us. Please allow 1 or 2 weeks for resizing.
Formed in the depths of ancient volcanoes, fire opal is created when water seeps into rich lava, filling its seams and hollows. Under this incredible heat and pressure, the lava traps water within itself, forming these magical, sun-bright droplets. The fire opal is also said to be able to help those who have suffered from abusive relationships. As the stone is said to be able to heal and relieve memories of rape, incest and sexual abuse, it also encourages positive and healthy sexuality and relationships. Fire opal symbolizes joy of the heart.
Due to the handmade nature of our products, there may be slight variations in color and craftmanship.