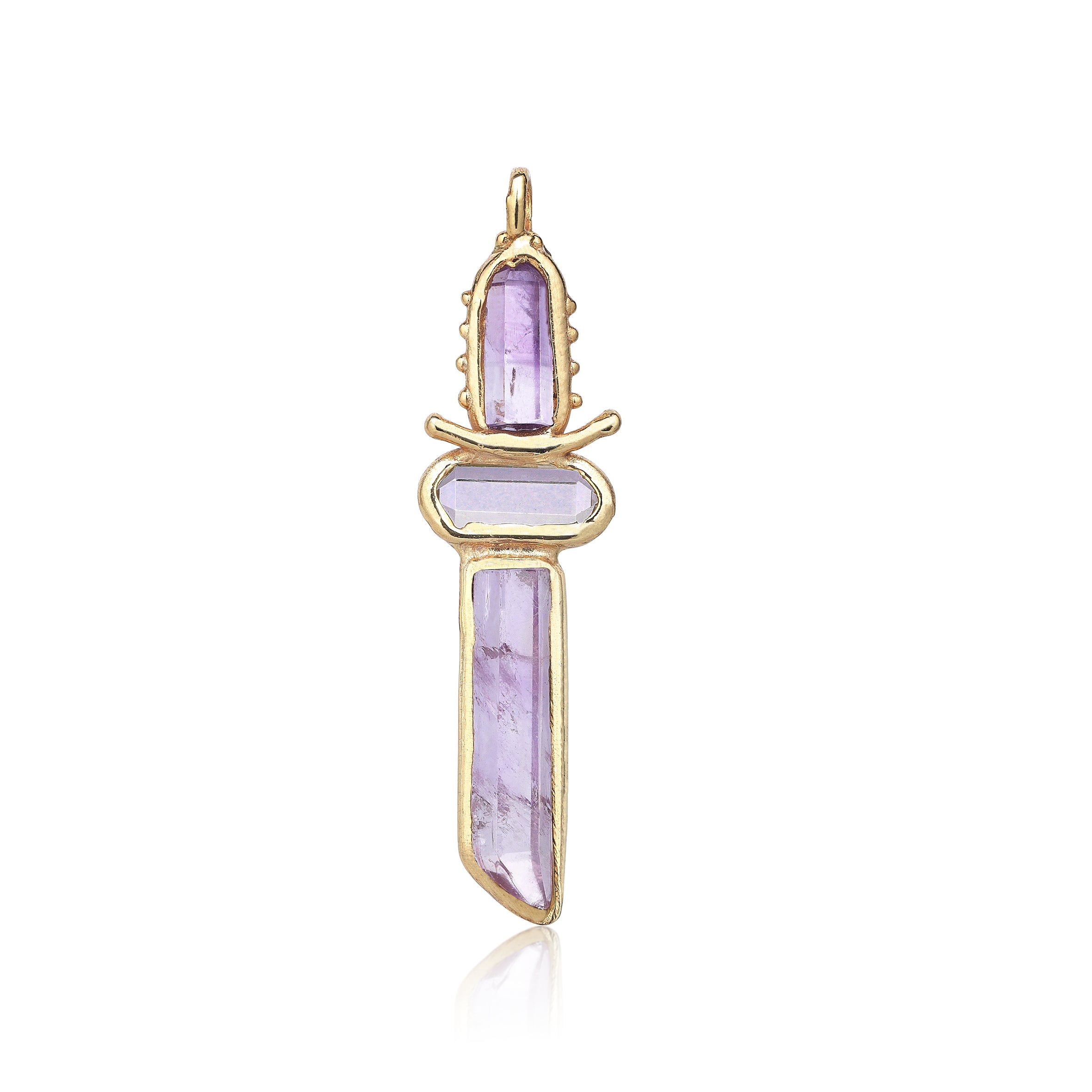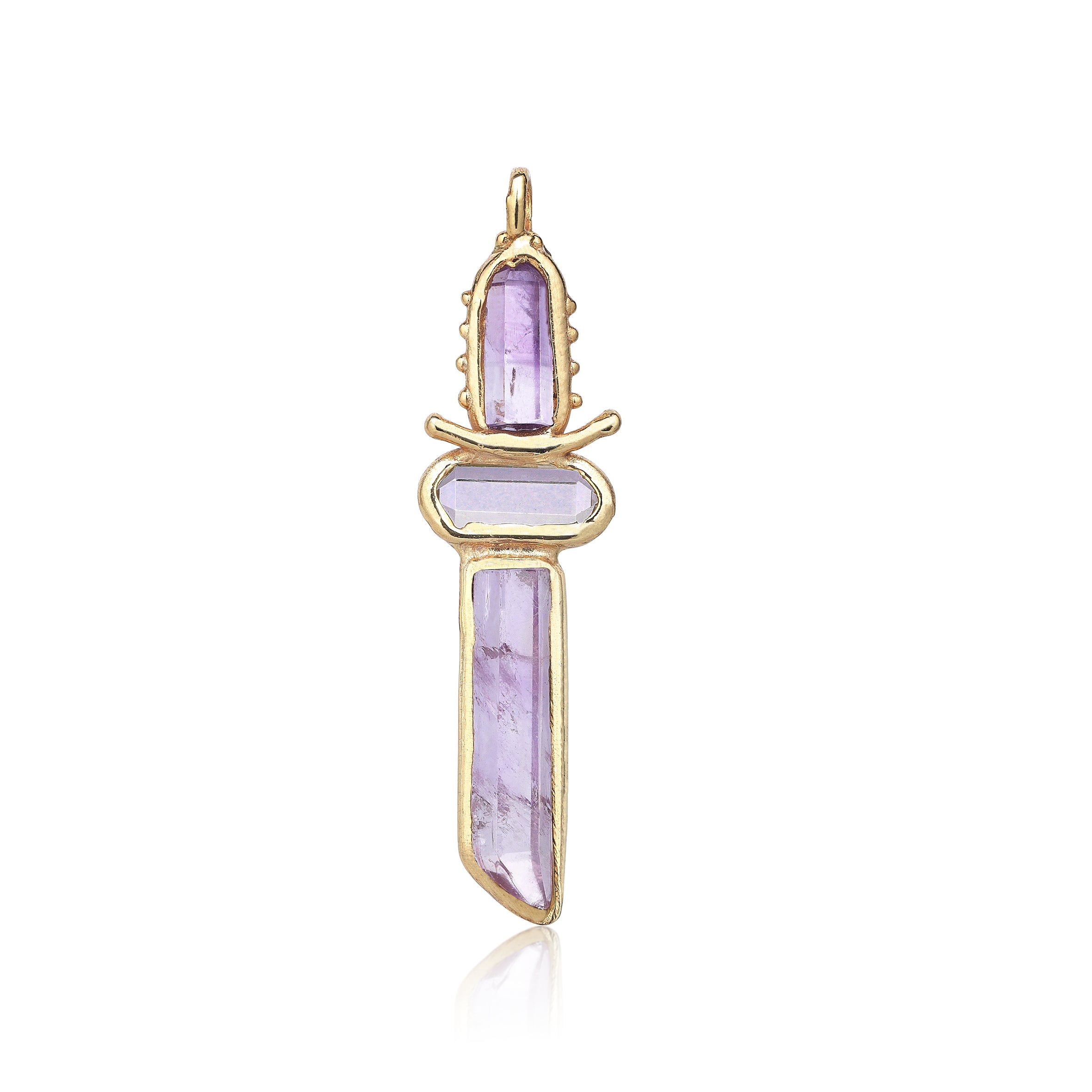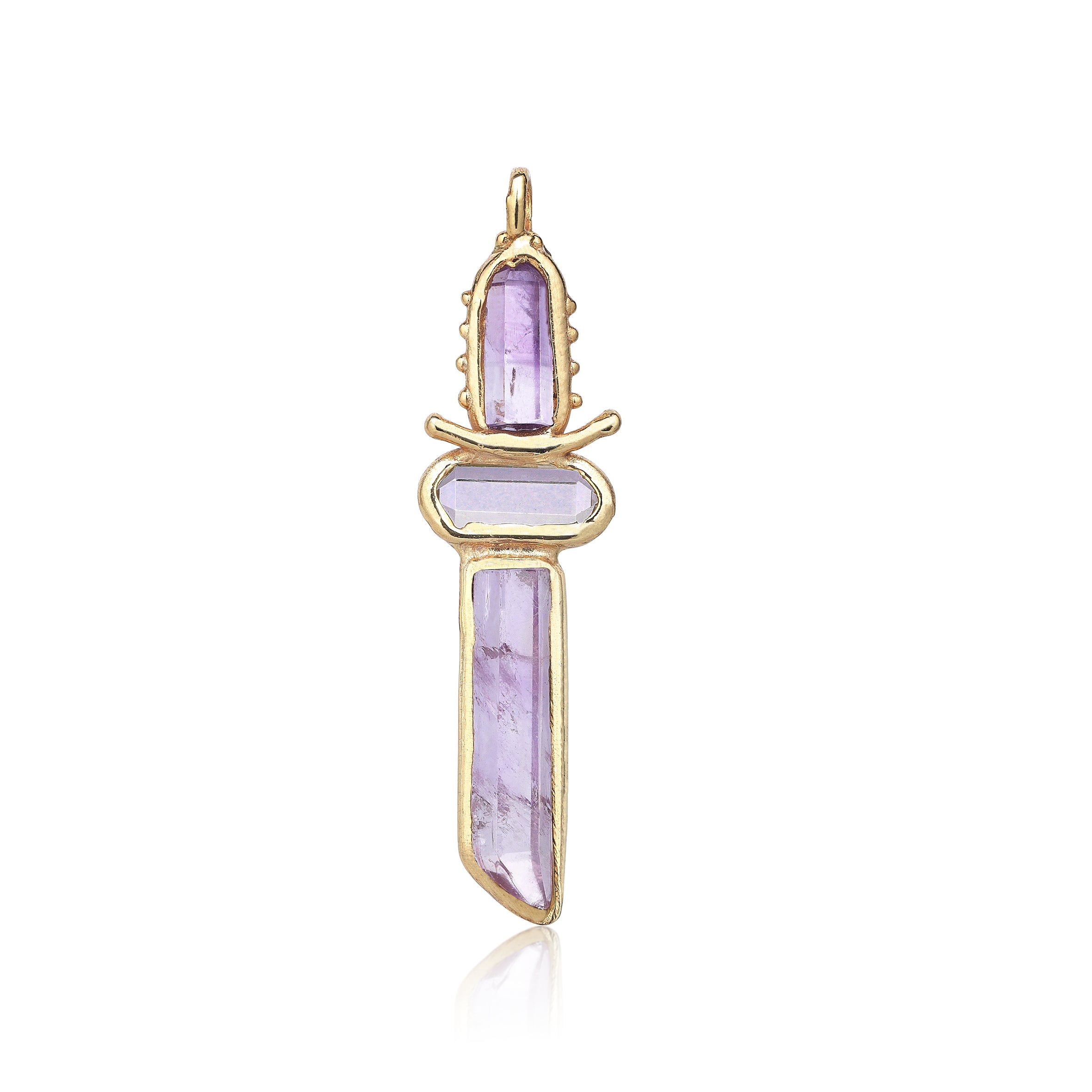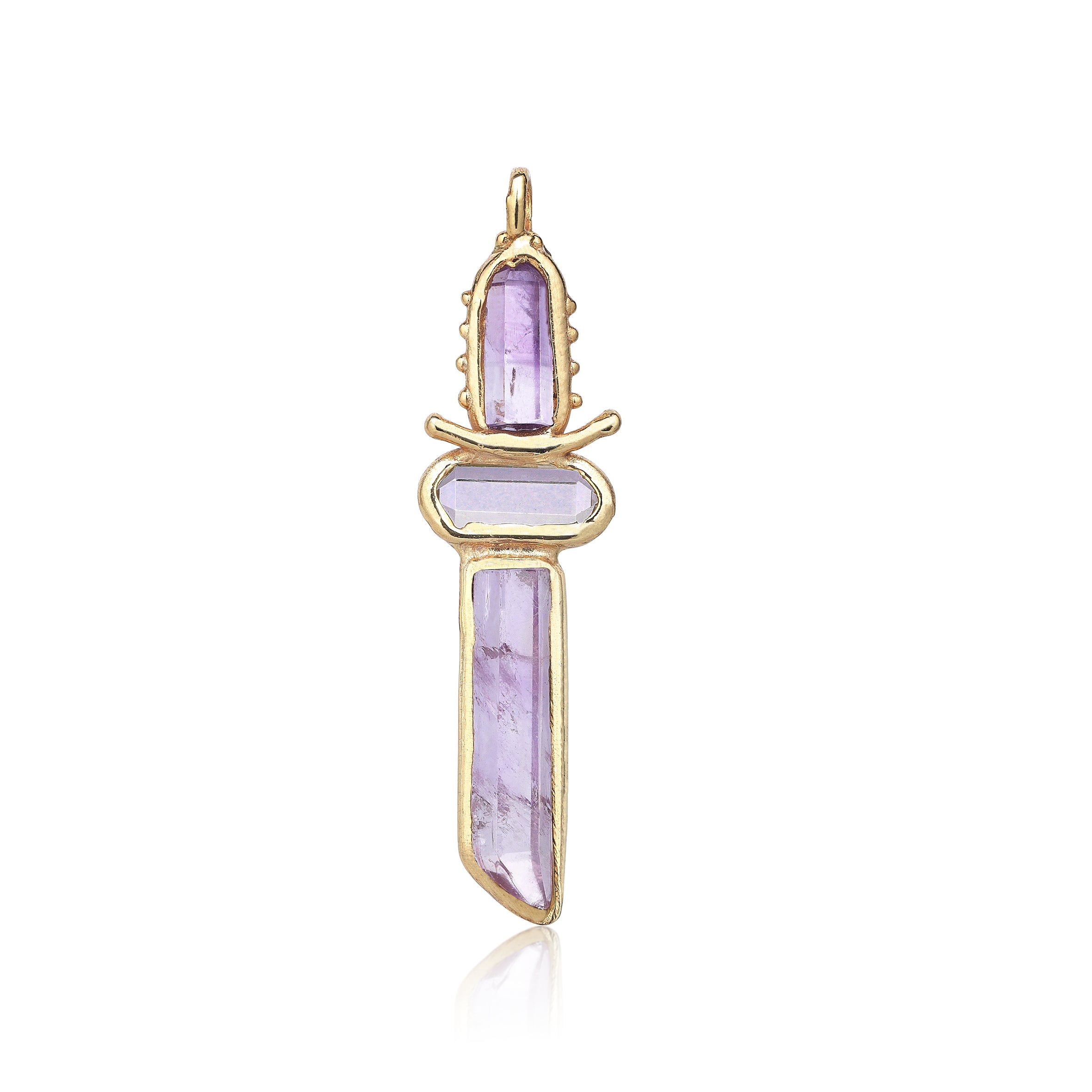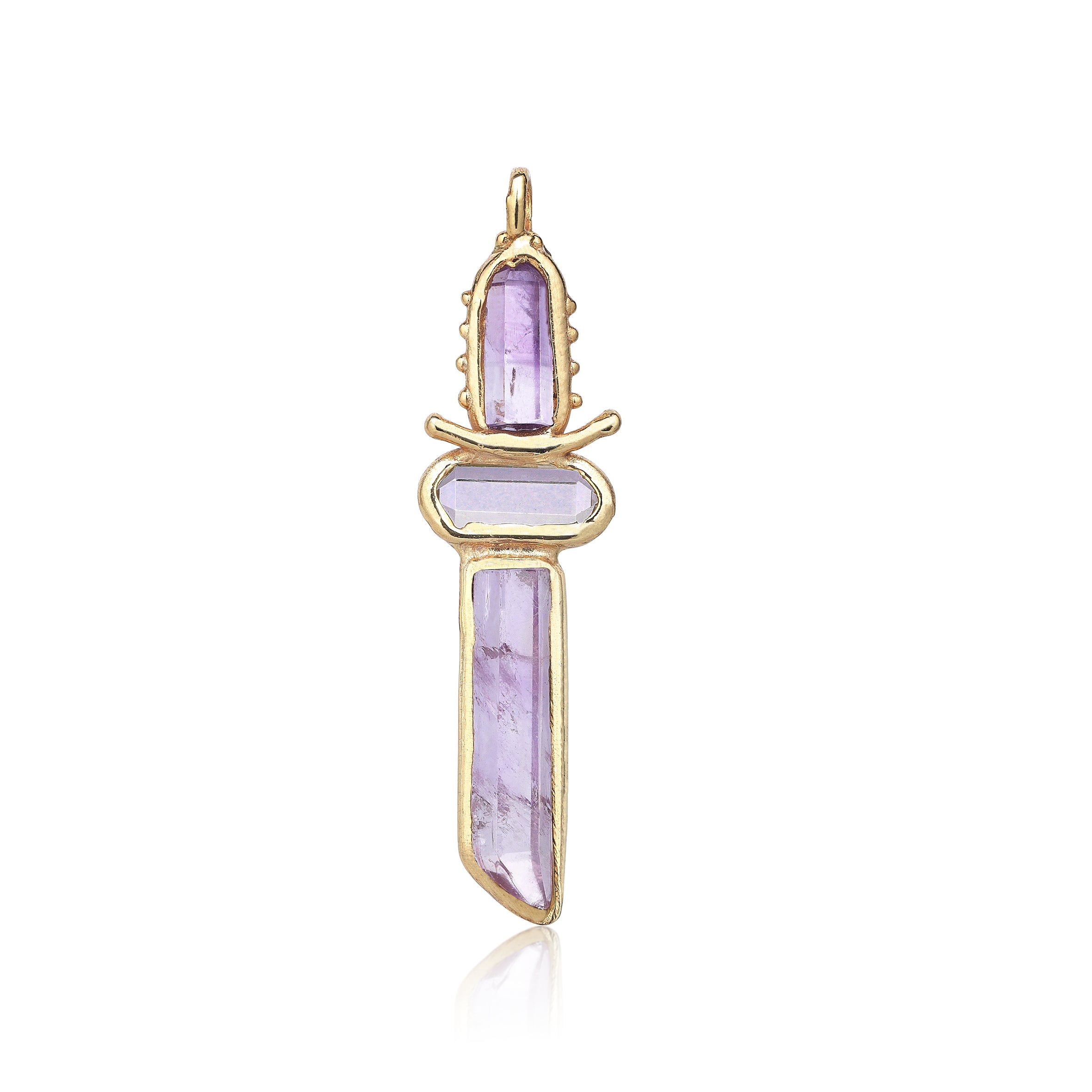 Materials: 24k gold plated Silver, Amethyst.
Every Rafael Indiana product is handcrafted by artisans in Istanbul's Grand Bazaar, from wax making each piece unique. We believe it gives the product its authentic ancient beauty. Every design comes with a unique story.
This product has limited units available. If you can't find your size or your desired item is out of stock, contact us.
The Excalibur sword is a symbol of divine kingship and of the responsibility of power. It is the legendary sword of King Arthur, attributed with magical powers, the myth is is that the sword was plunged into a rock by a medieval Tuscan knight. It is also said that when Excalibur was first drawn in combat, in the first battle testing Arthur's sovereignty, its blade shined so bright it blinded his enemies.
Due to the handmade nature of our products, there may be slight variations in color and craftmanship.