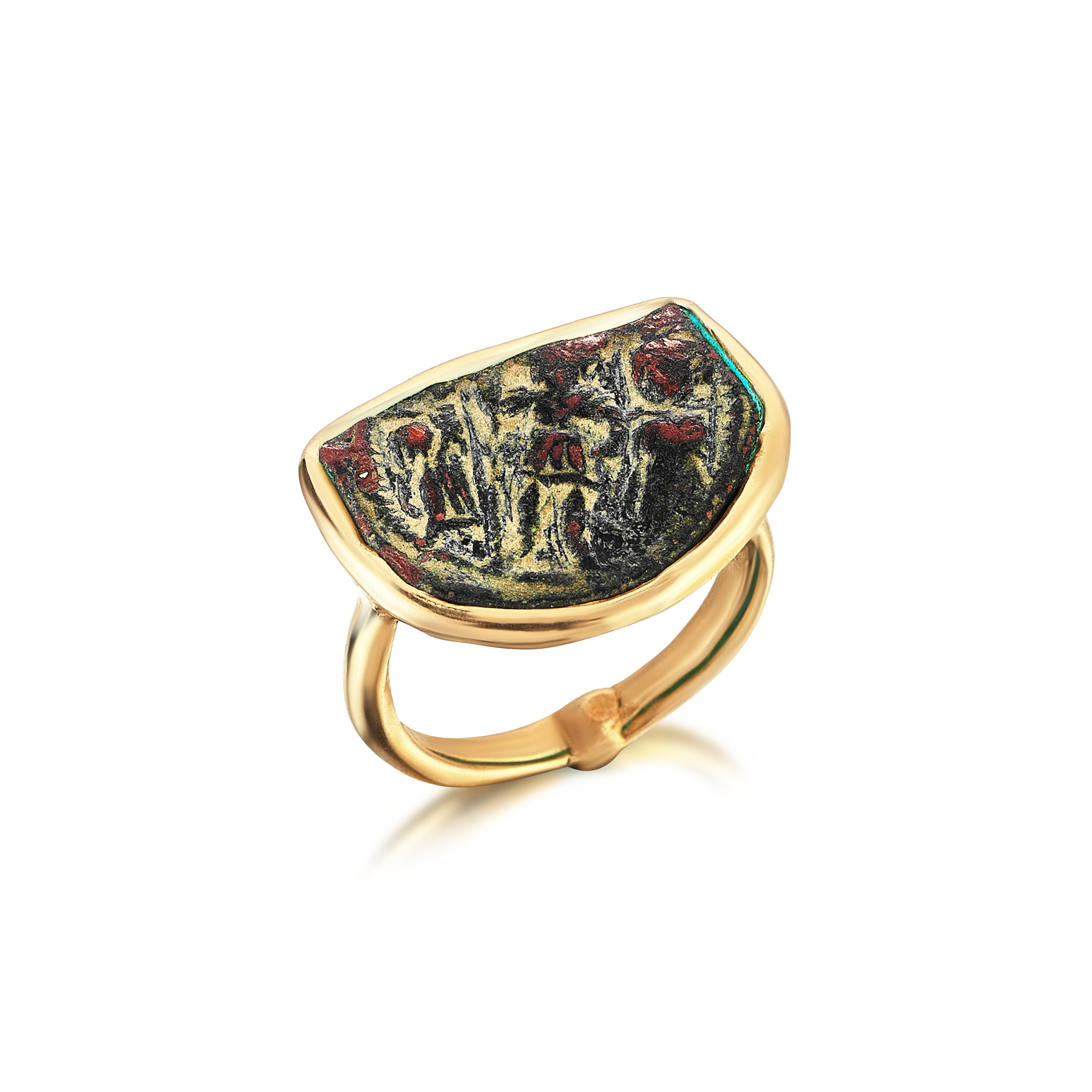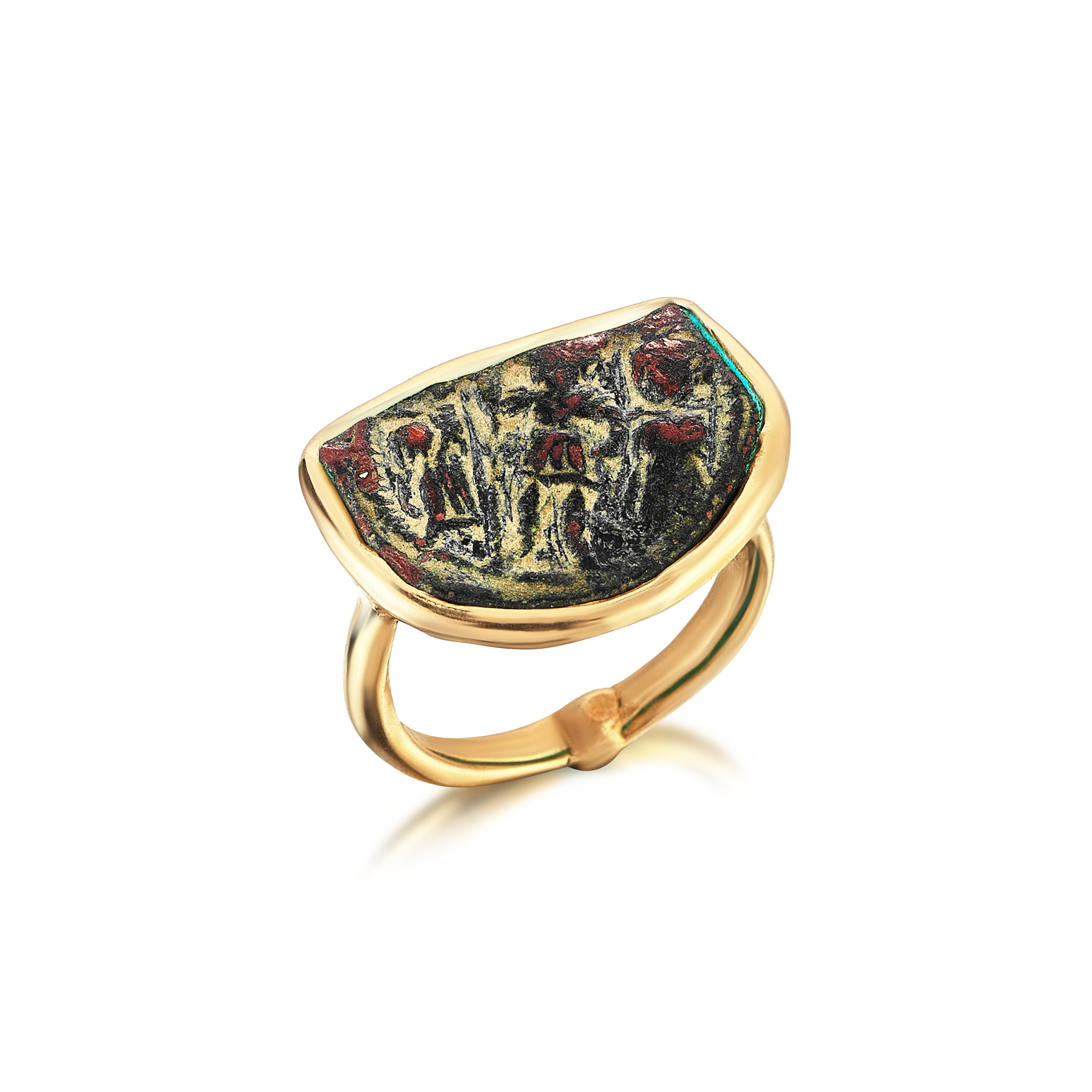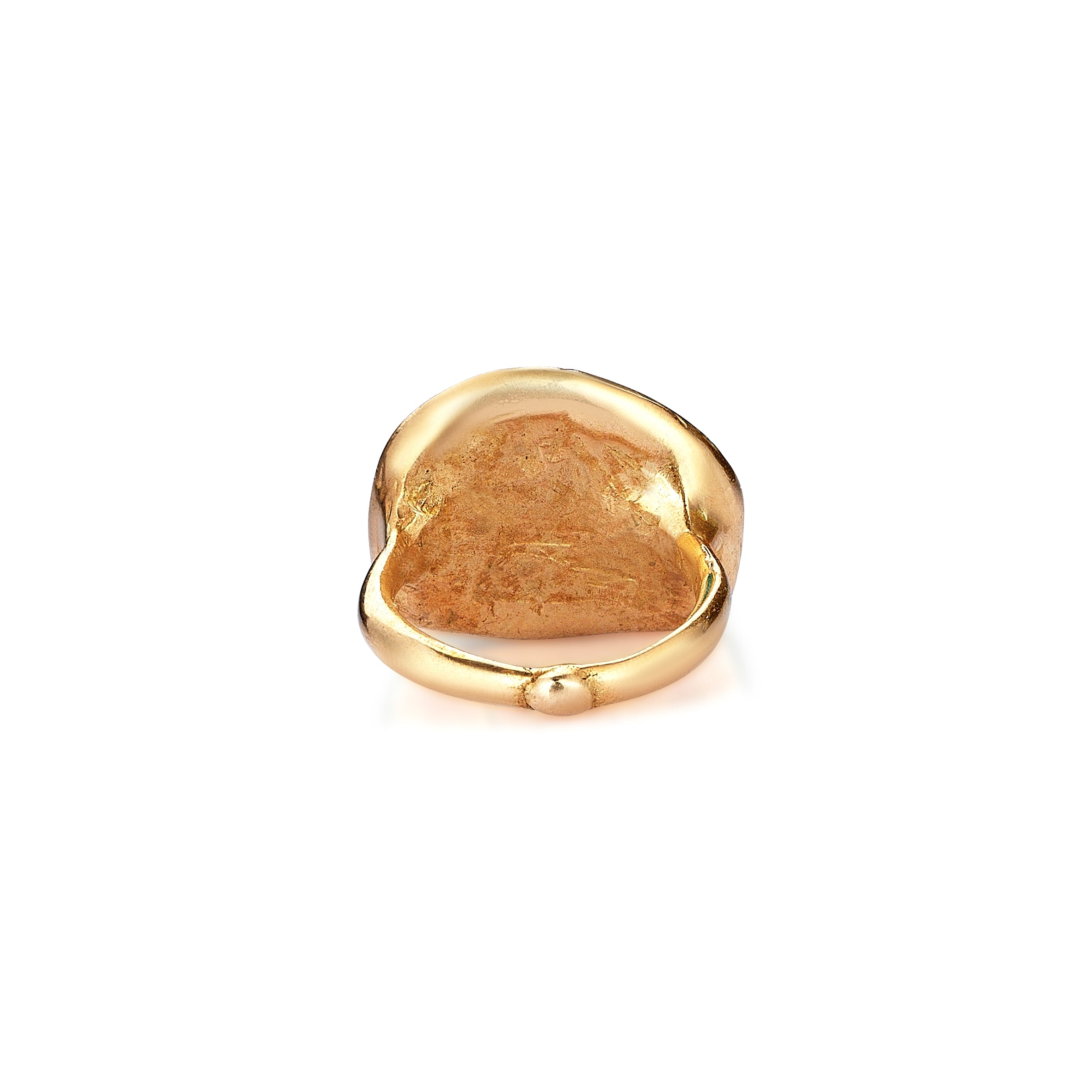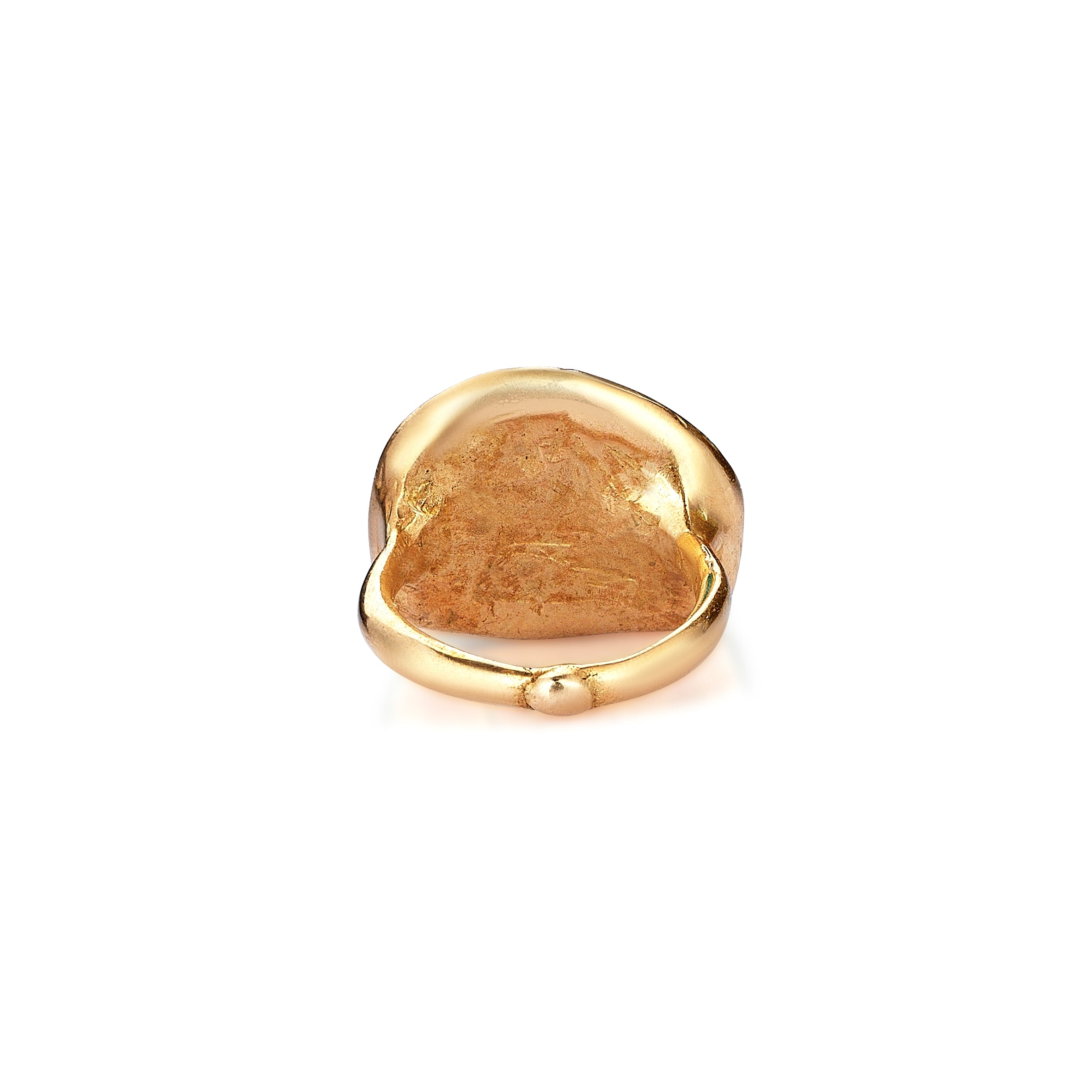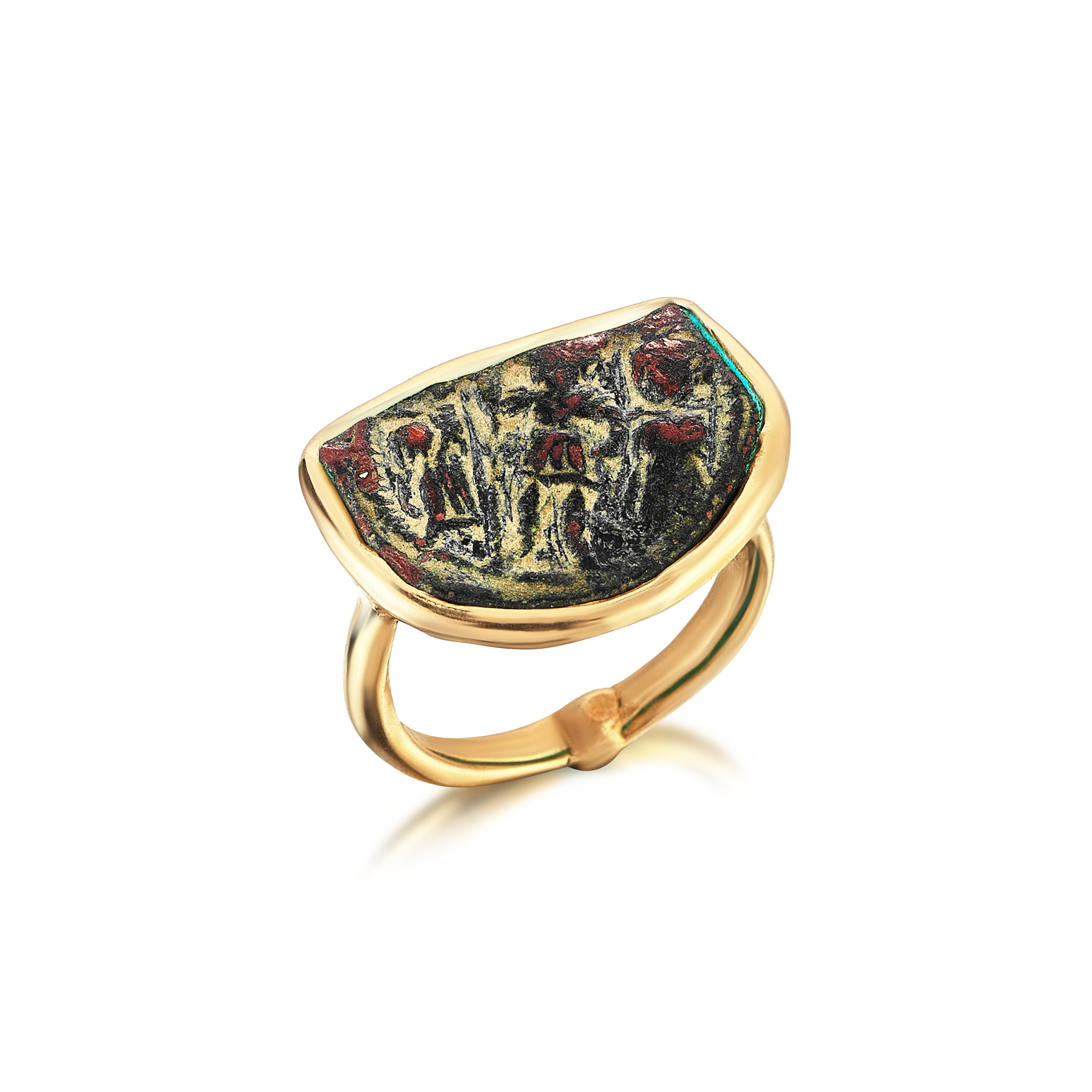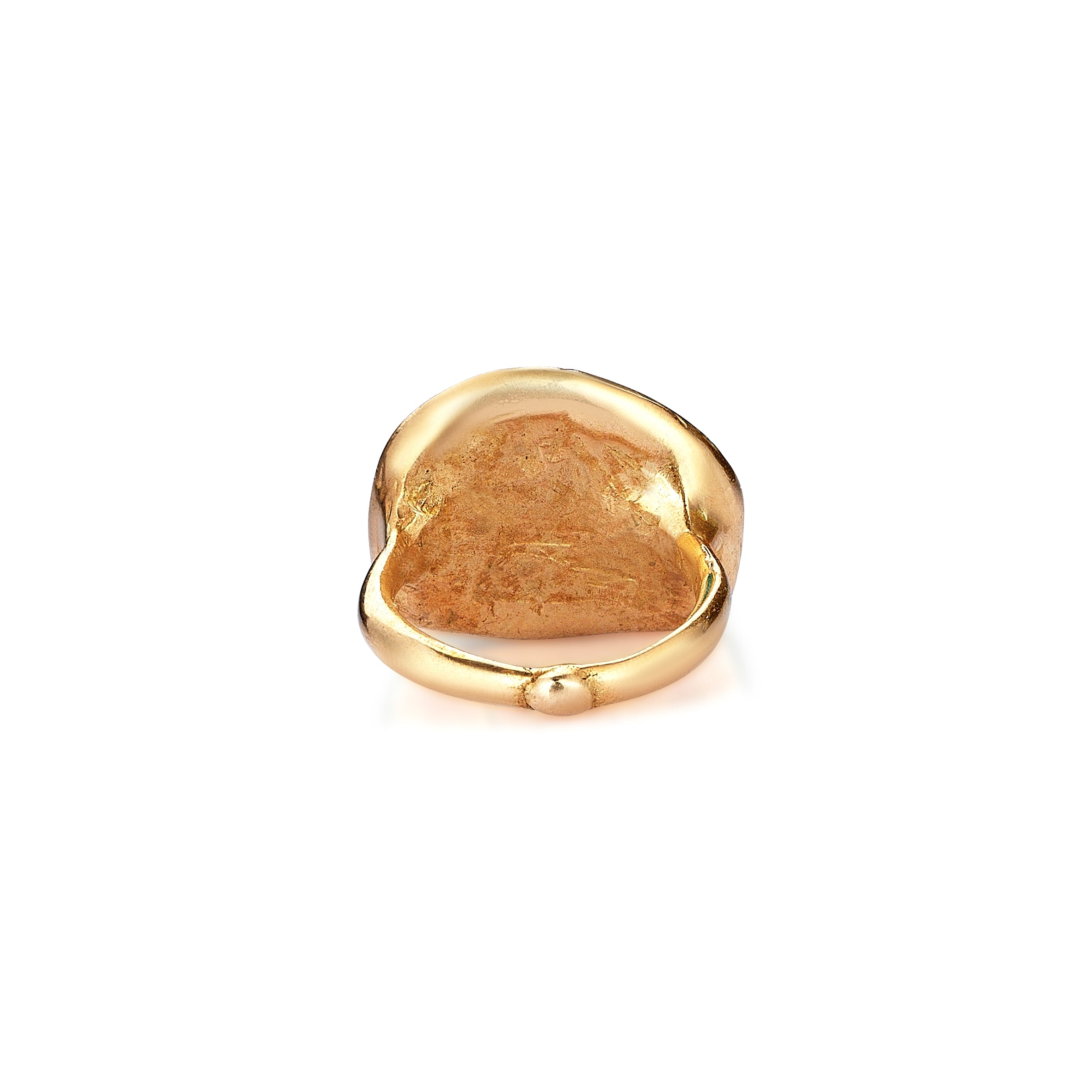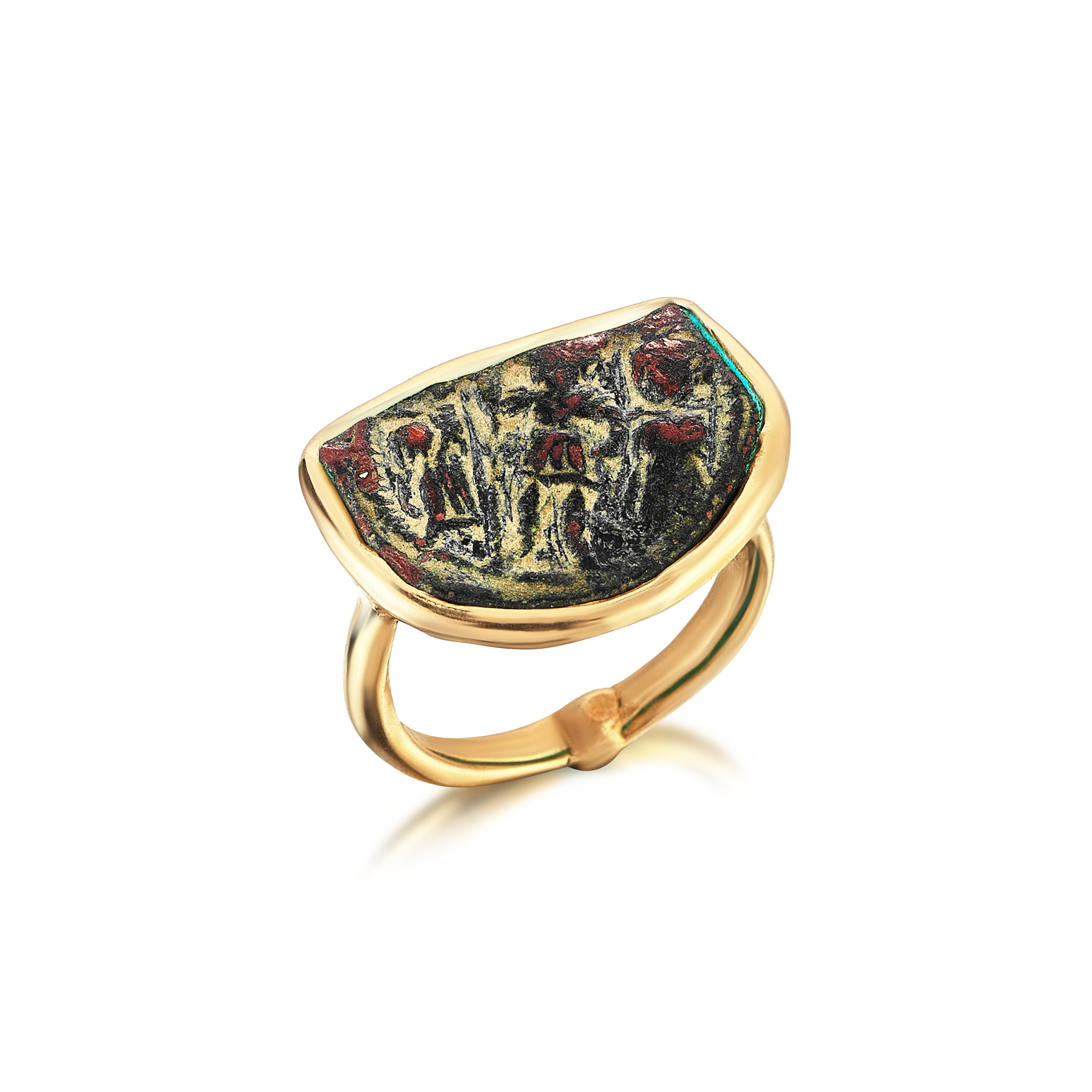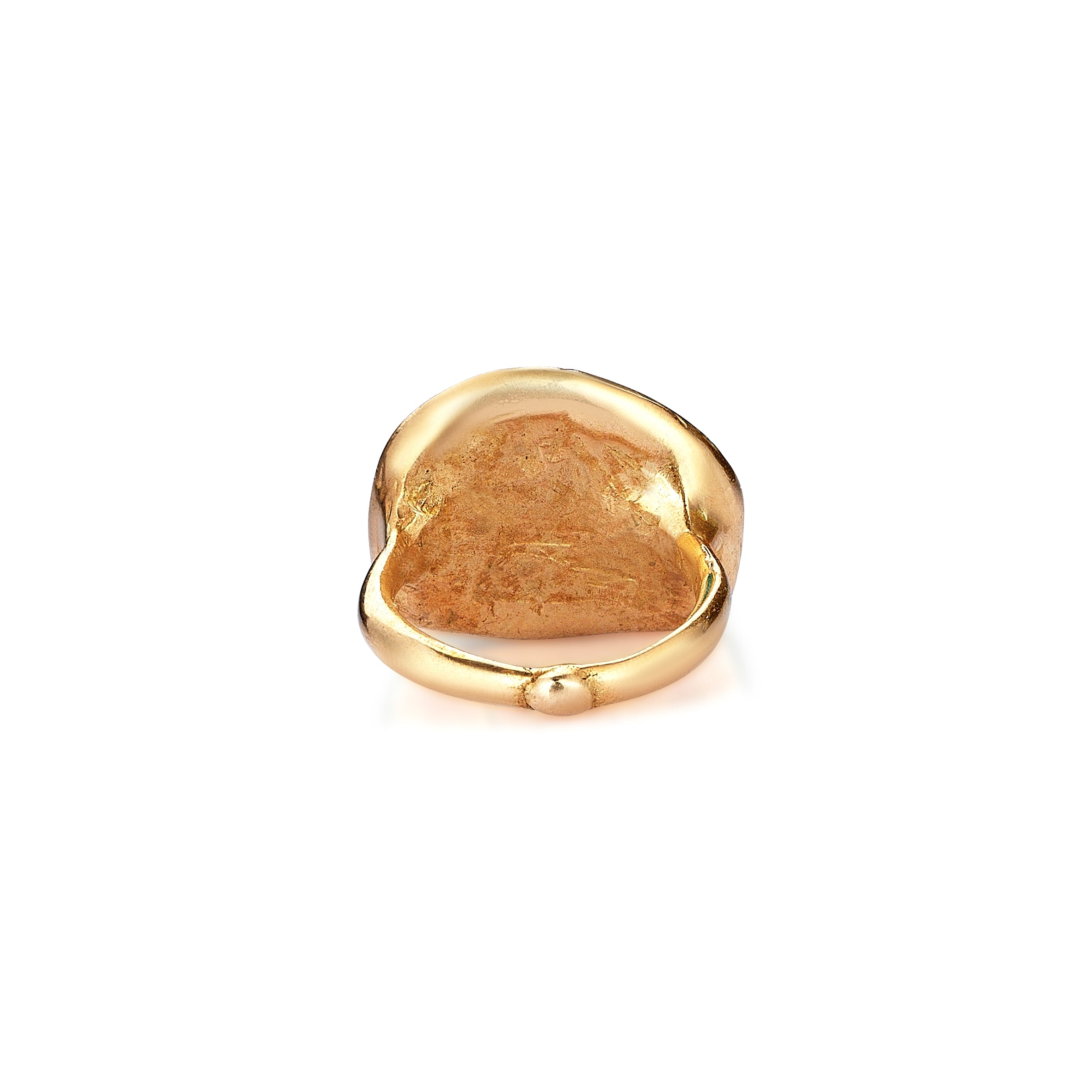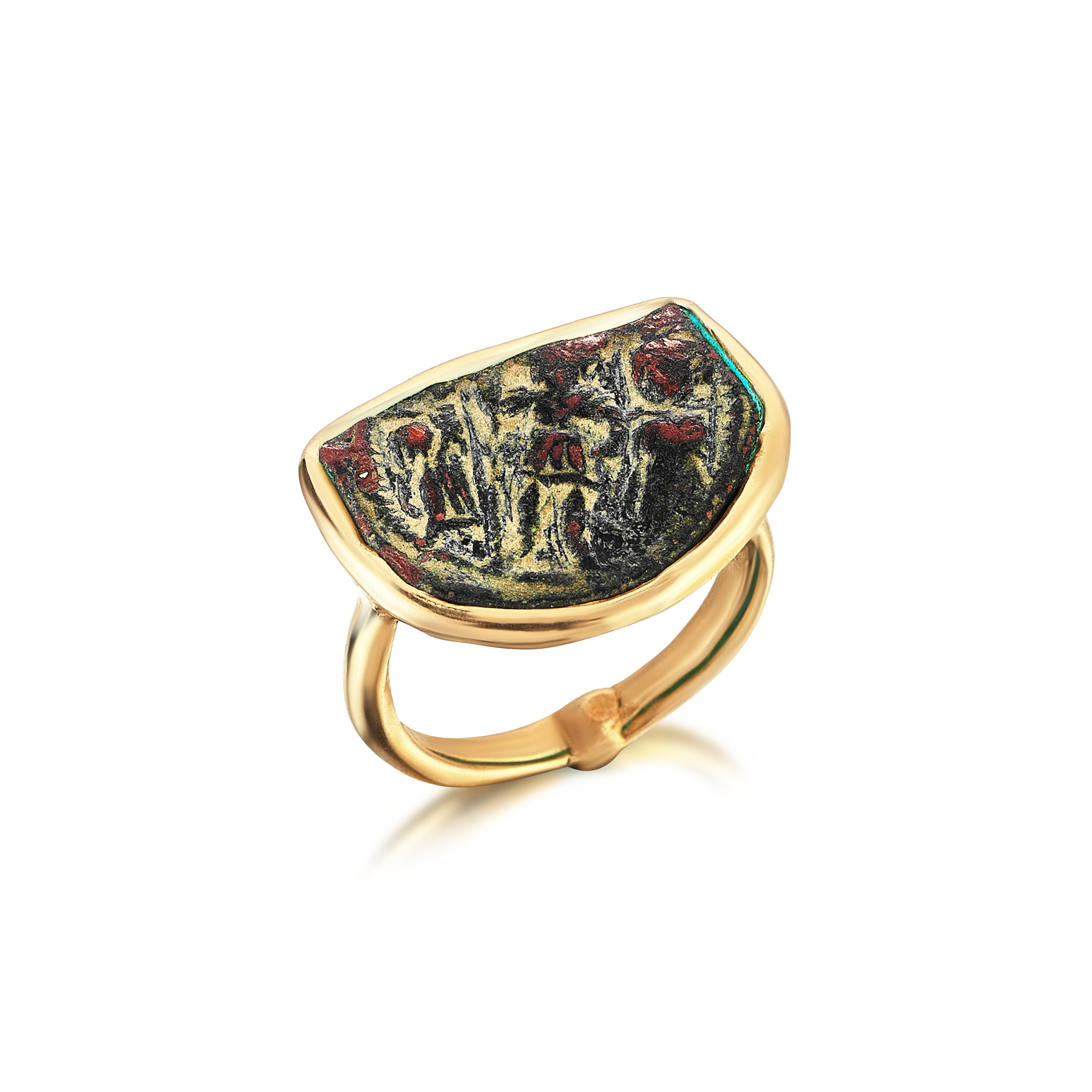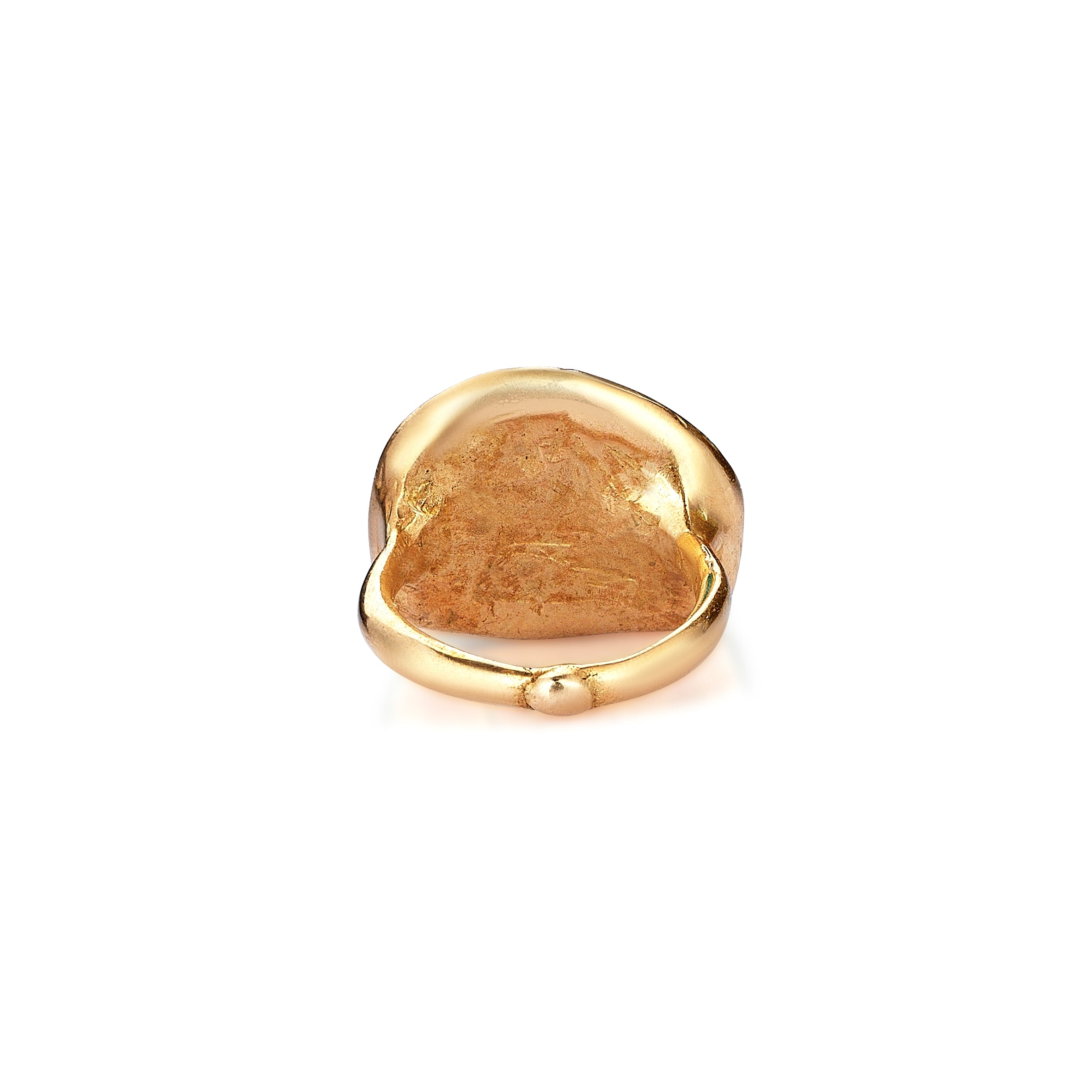 Materials: 14k Gold, Ancient Genuine Coin.
Every Rafael Indiana product is handcrafted by artisans in Istanbul's Grand Bazaar, from wax making each piece unique. We believe it gives the product its authentic ancient beauty. Every design comes with a unique story.
This product has limited units available. If you can't find your size or your desired item is out of stock, contact us. Please allow 1 or 2 weeks for resizing.
These ancient genuine Byzantine coins often came in a deformed fragment like shape. Minted over a thousand years ago, this wonderful artifact depicts three imperial figures, each wearing a crown surmounted by a cross and holding ceremonial cornucopia in their hands.
Rafael Indiana collects ancient coins sourced from a vast range of Turkey's rich geographical history. Previously known as Constantinople, the capital of the Byzantine empire and once part of ancient Mesopotamia, Turkey is filled with significant treasures from several time periods.
Due to the handmade nature of our products, there may be slight variations in color and craftmanship.