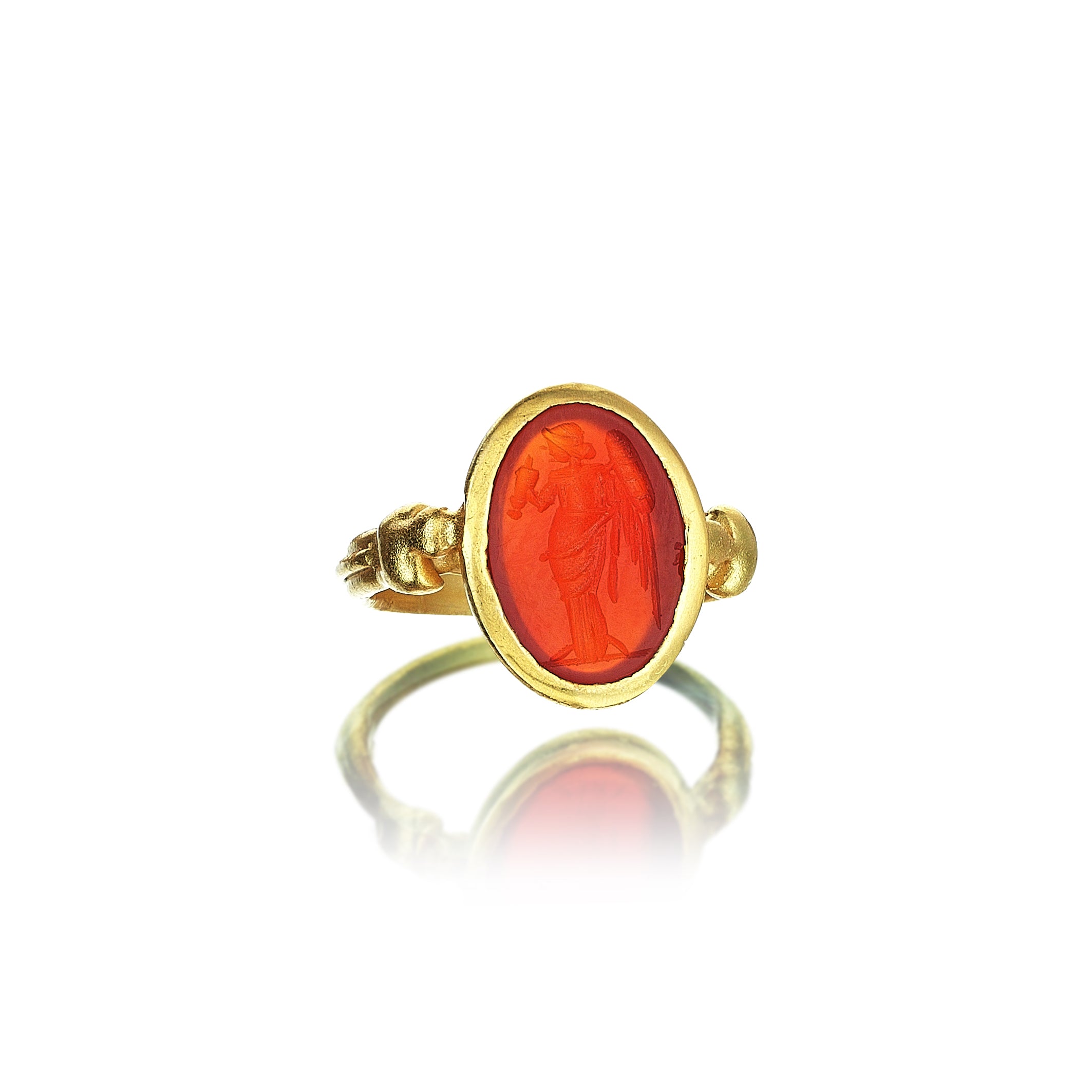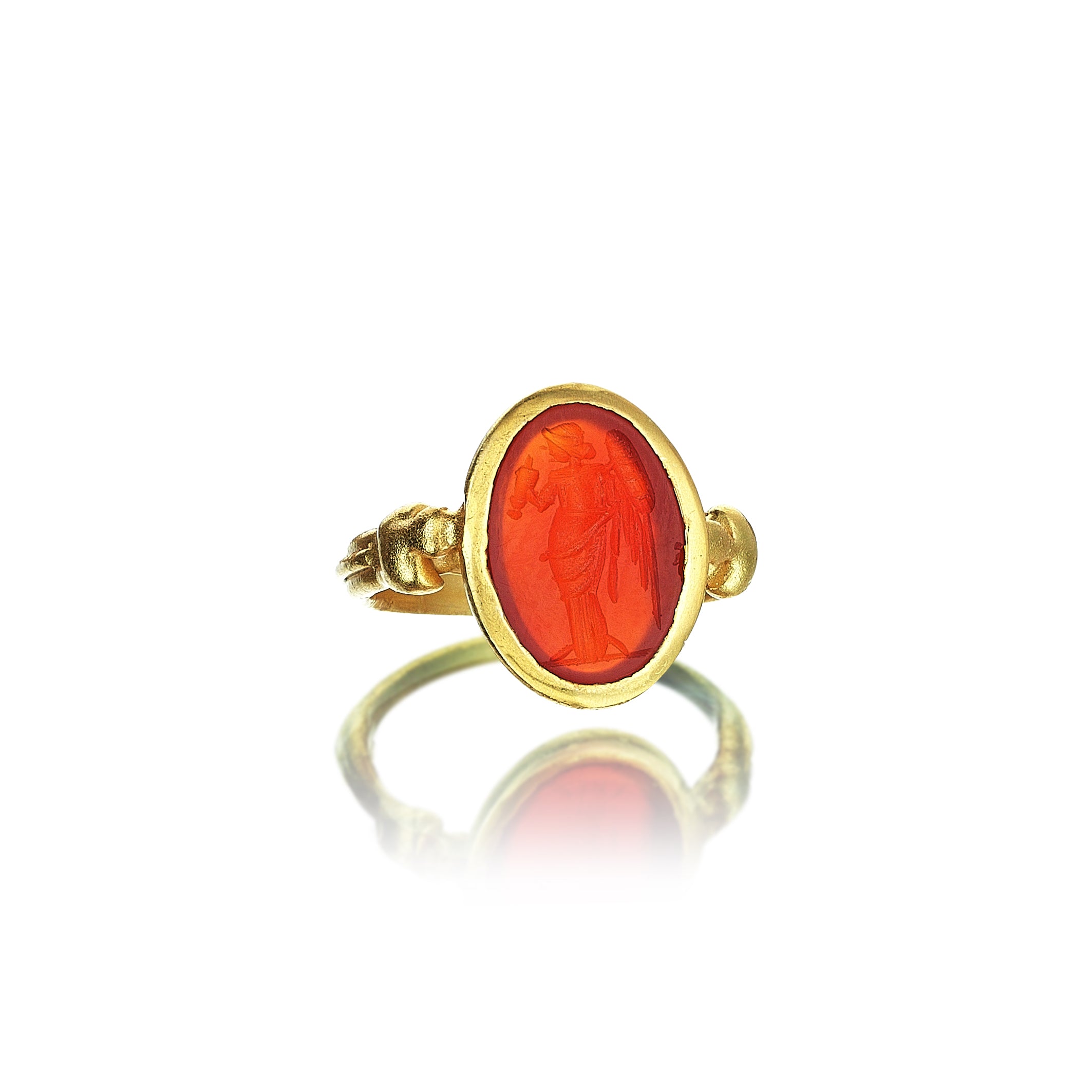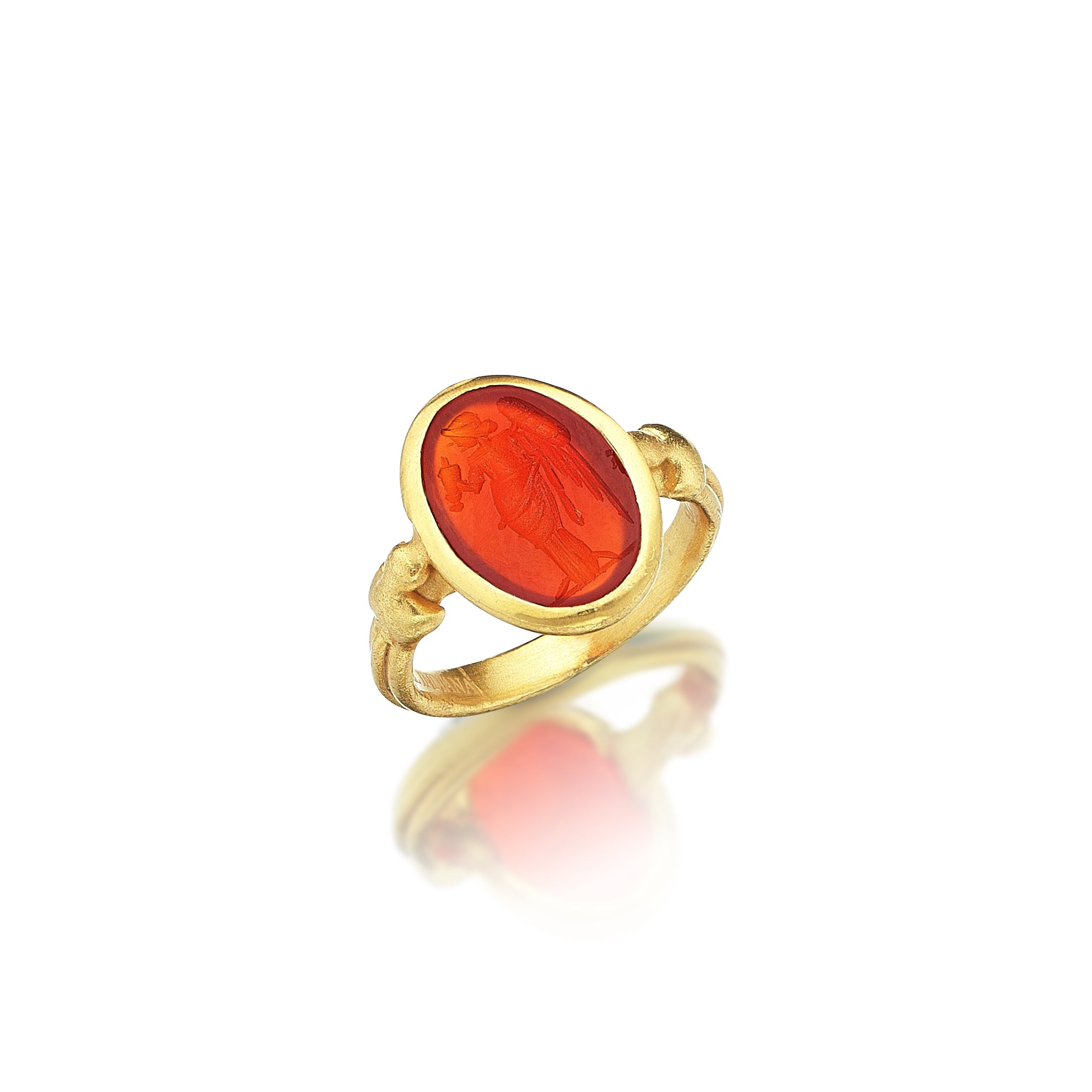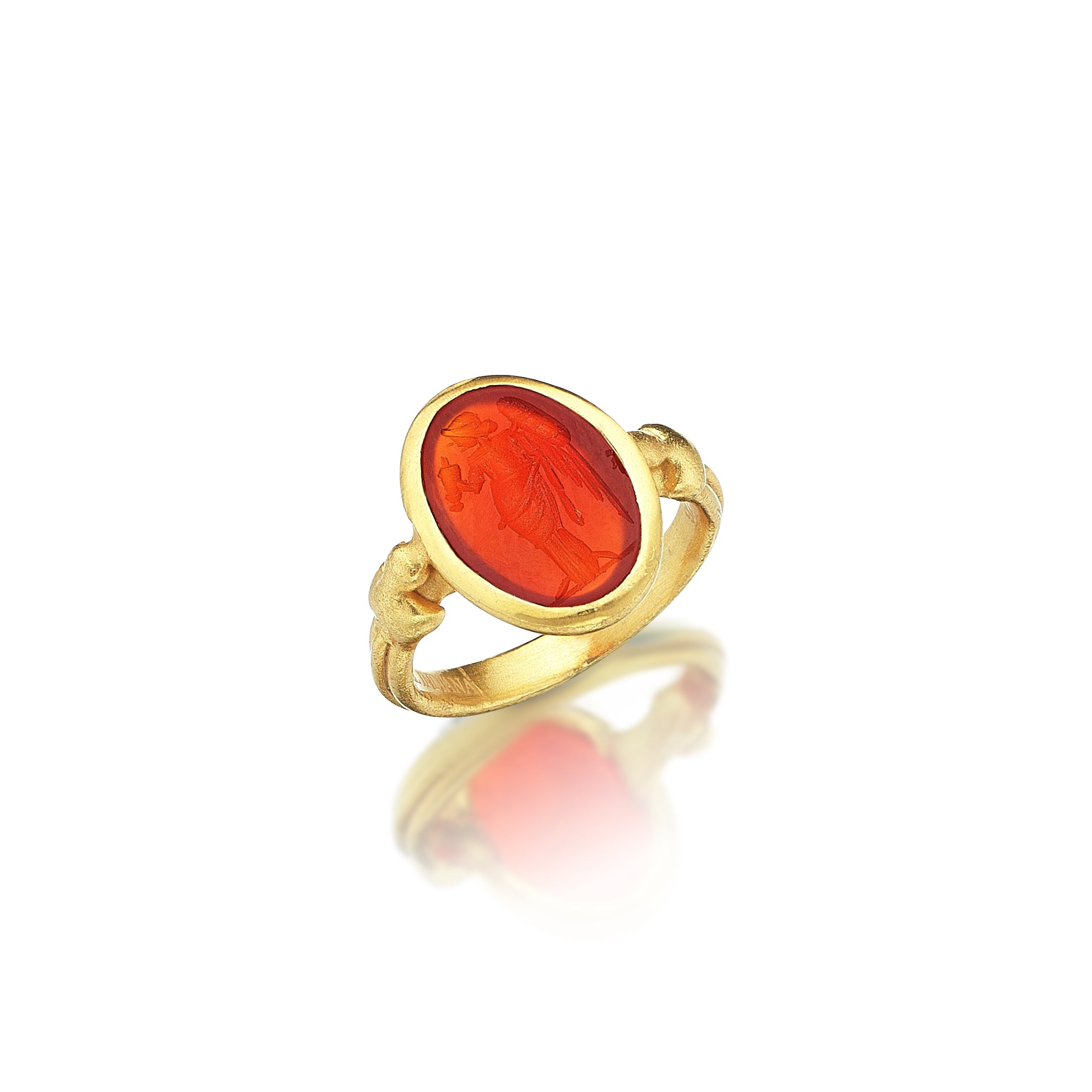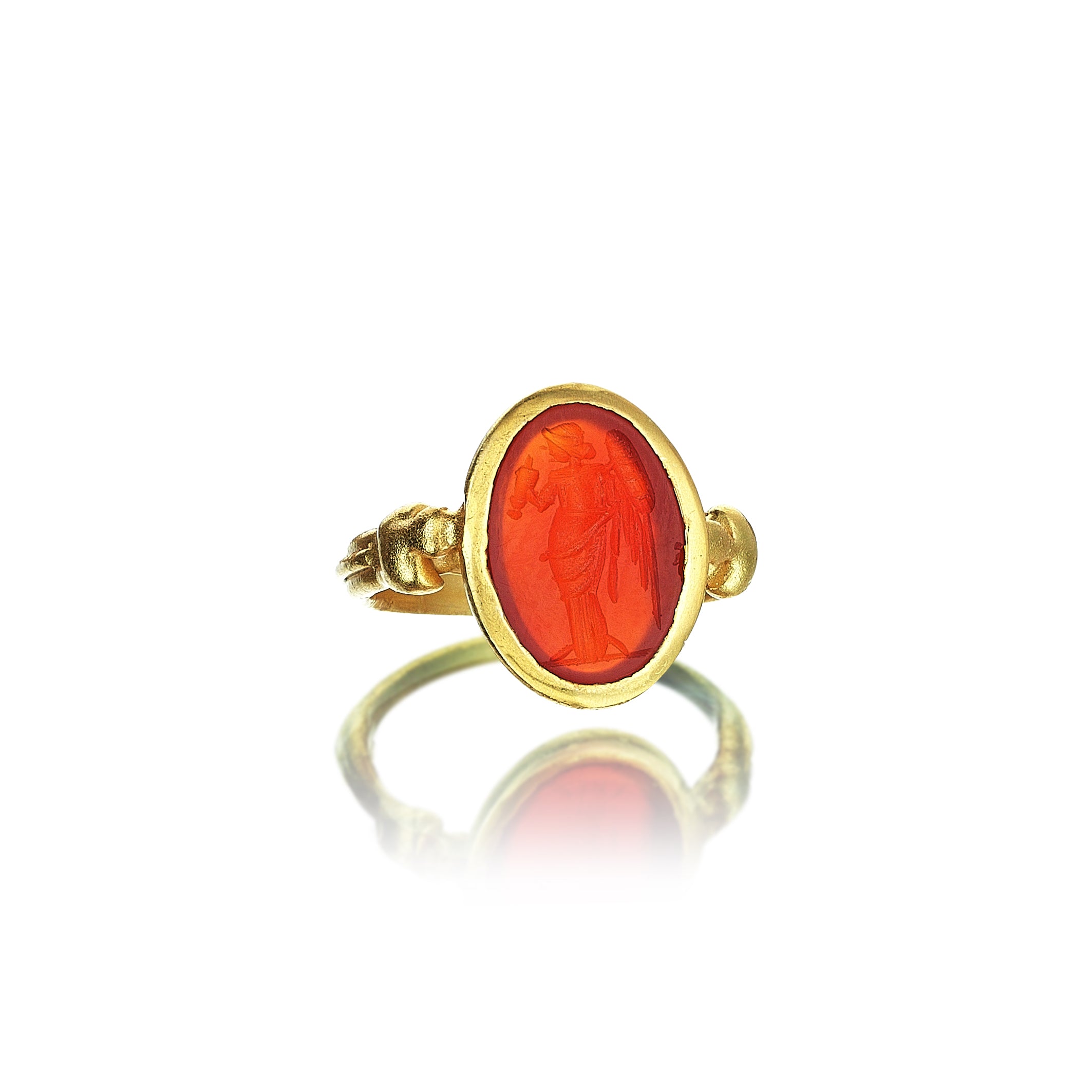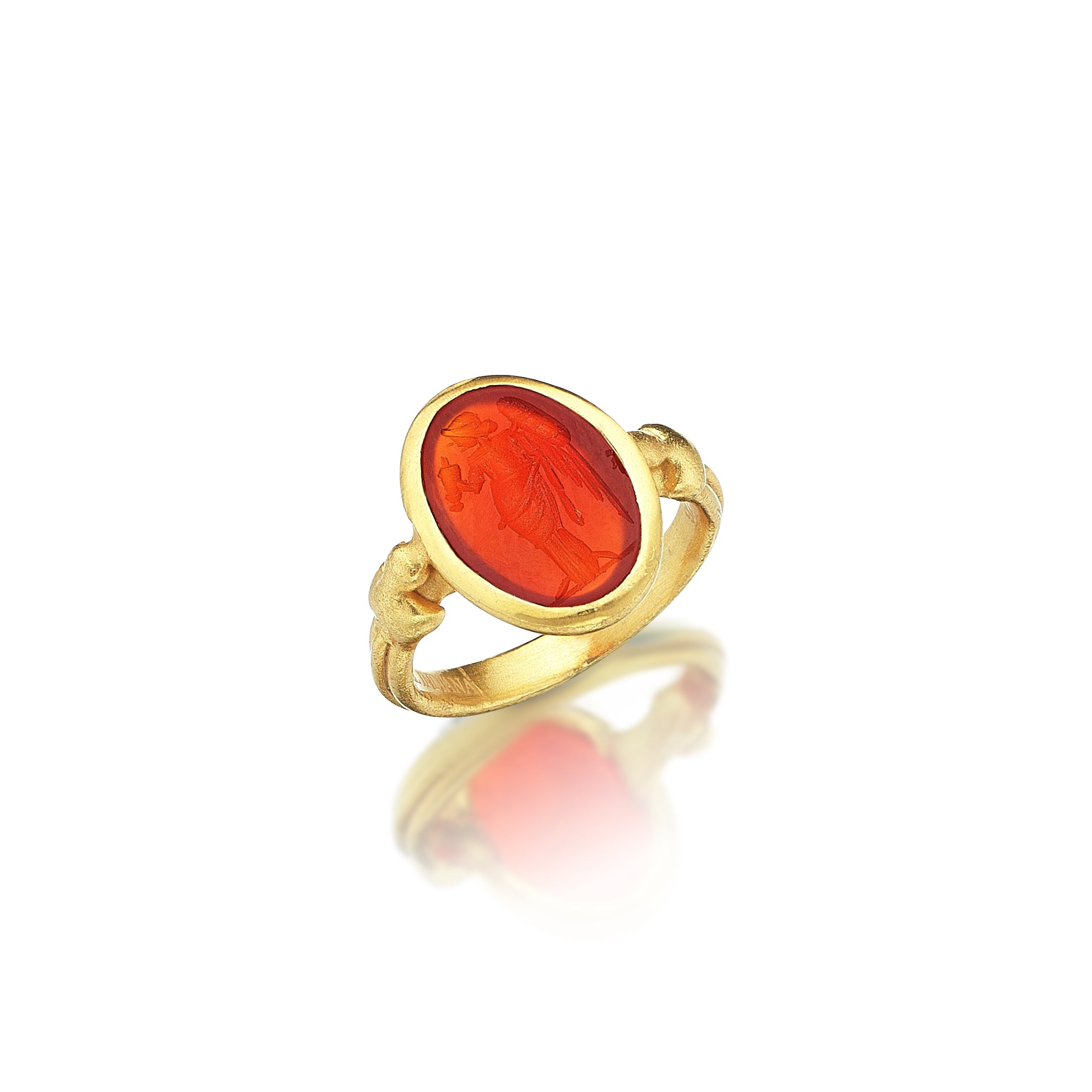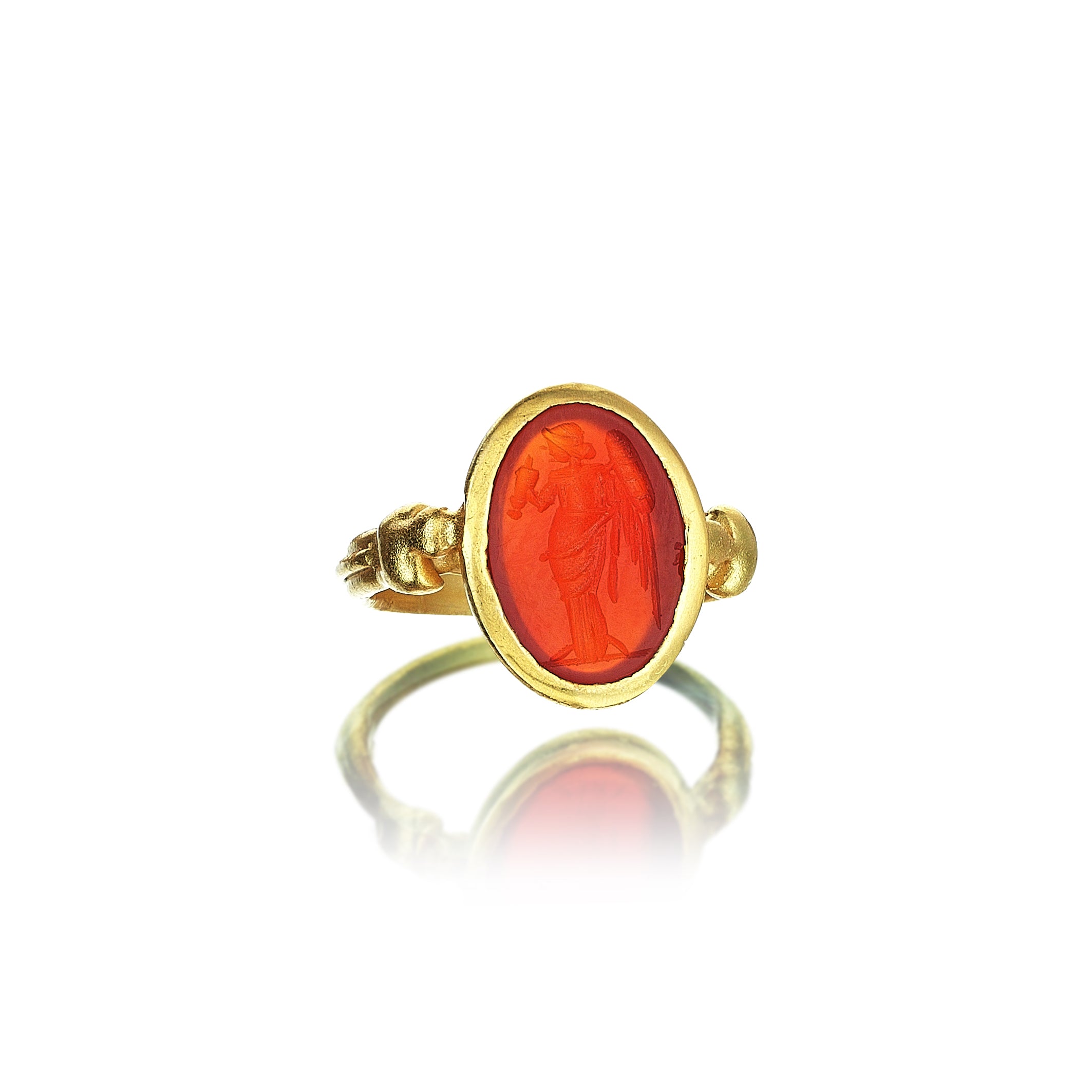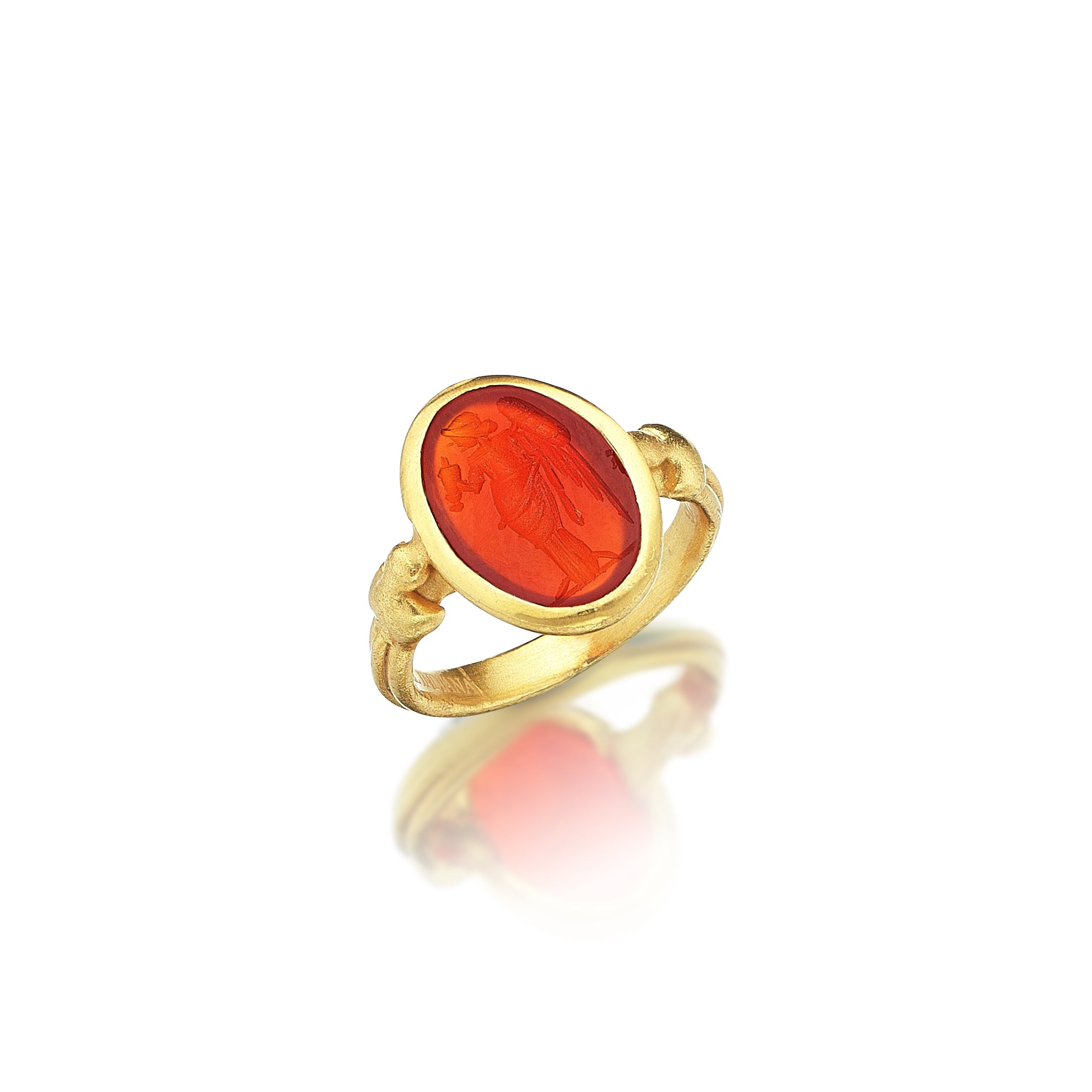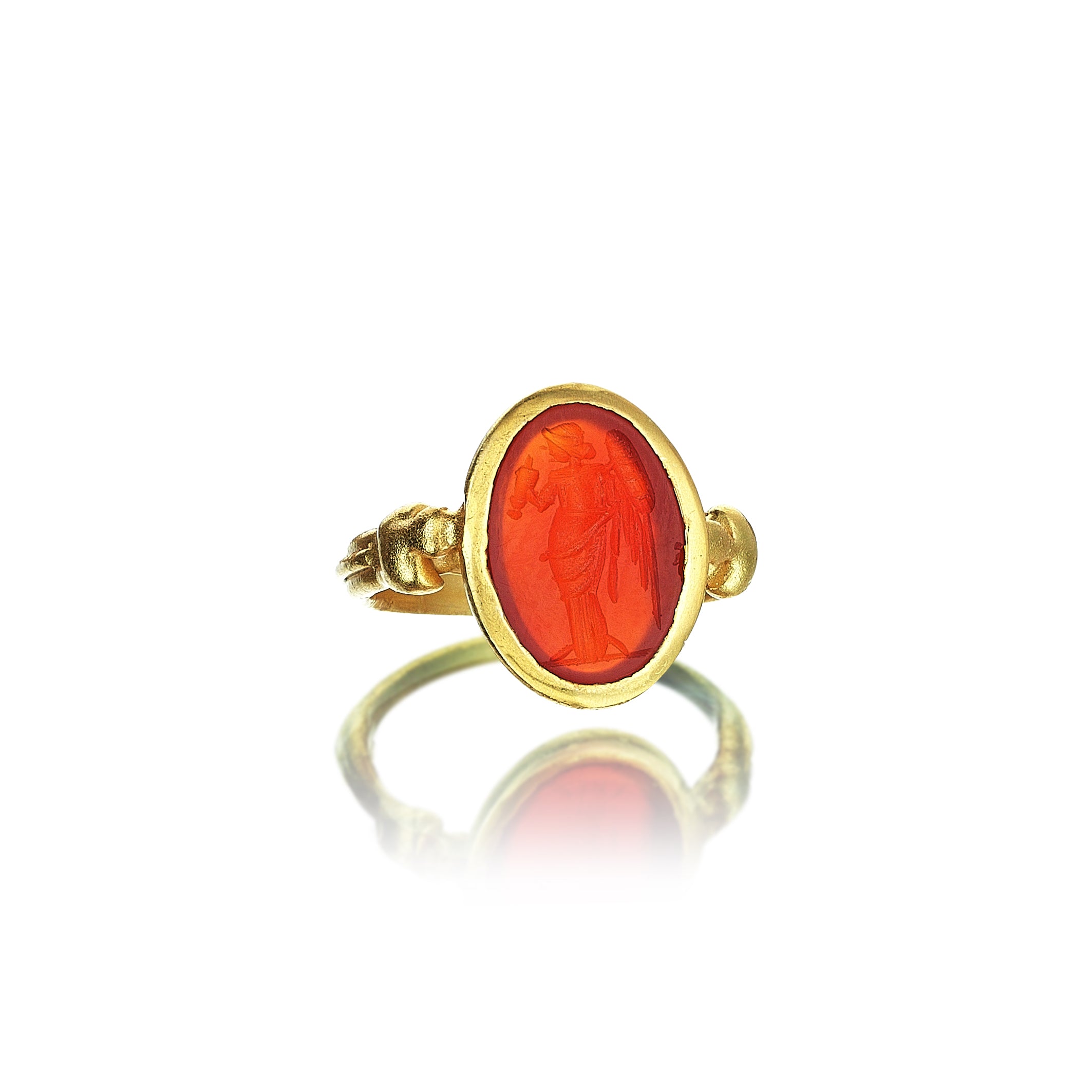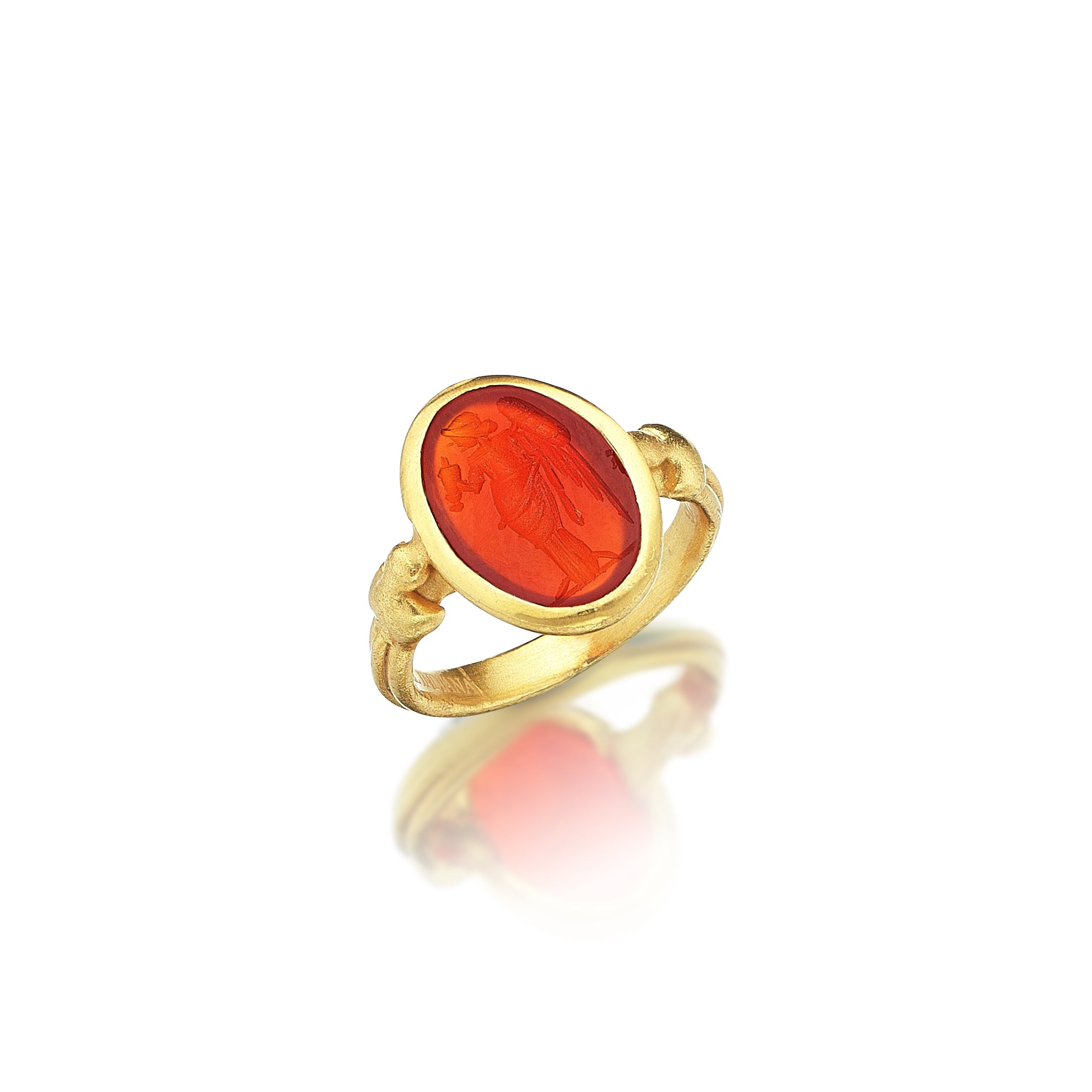 Materials: 24k gold plated Silver, Carnelian.
Every Rafael Indiana product is handcrafted by artisans in Istanbul's Grand Bazaar, from wax making each piece unique. We believe it gives the product its authentic ancient beauty. Every design comes with a unique story.
This product has limited units available. If you can't find your size or your desired item is out of stock, contact us. Please allow 1 or 2 weeks for resizing.
The intaglio on the stone depicts a picture of the Goddess of victory Athena. Also known as Nike, in ancient Greek religion, daughter of the giant Pallas and of the infernal River Styx. As an attribute of both Athena, the goddess of wisdom, and the chief god, Zeus, Nike was represented in art as a small figure carried in the hand by those divinities. Athena Nike was always wingless.
Due to the handmade nature of our products, there may be slight variations in color and craftmanship.