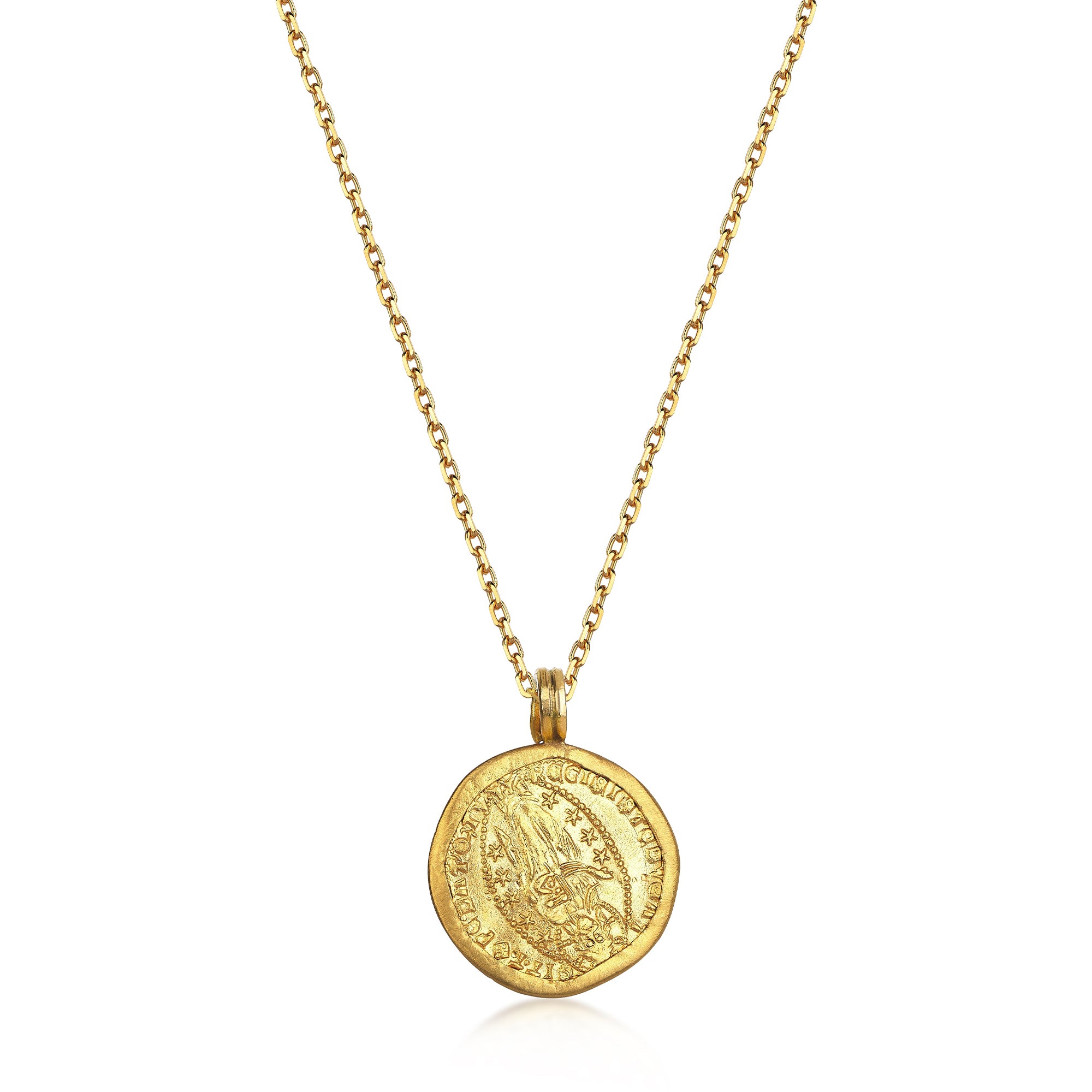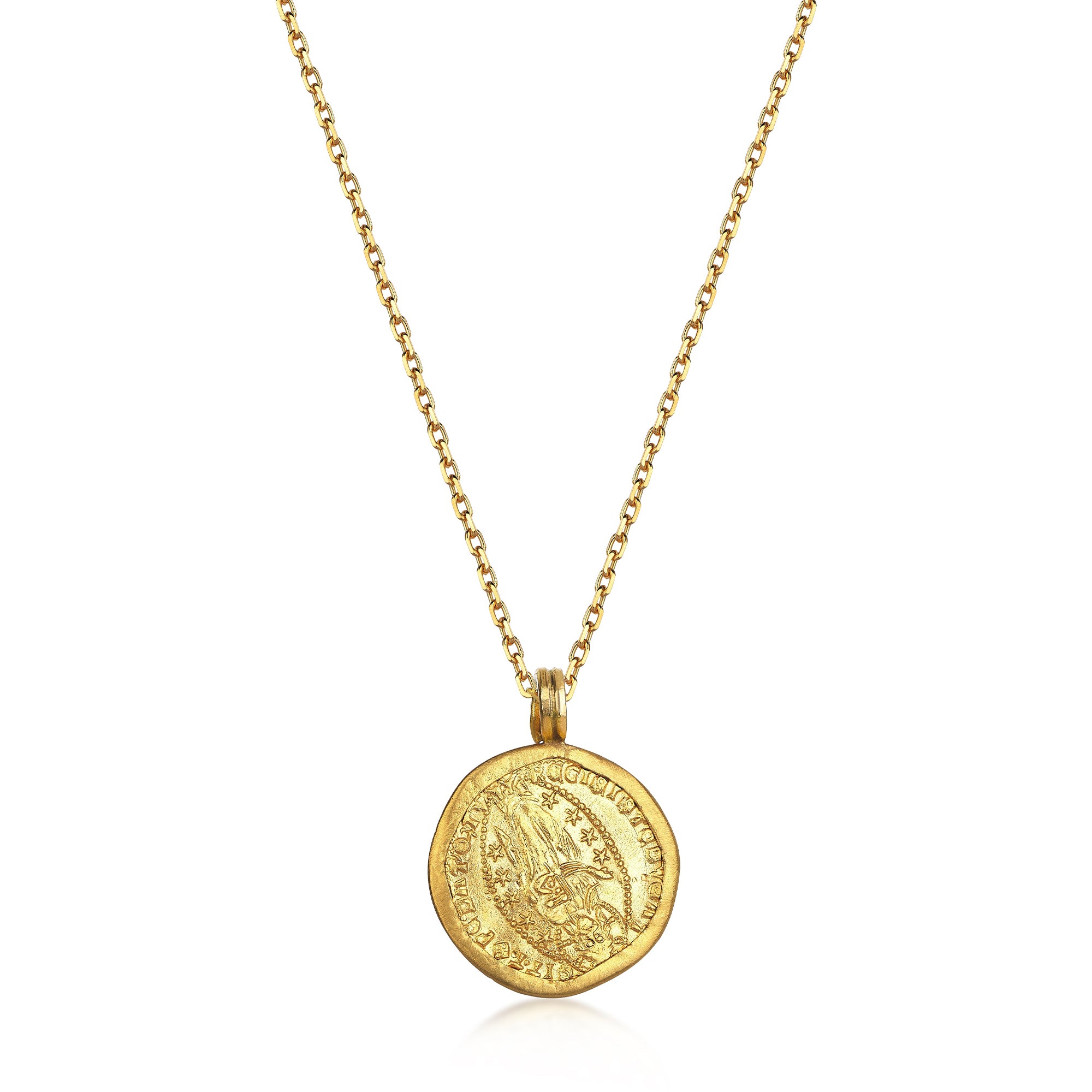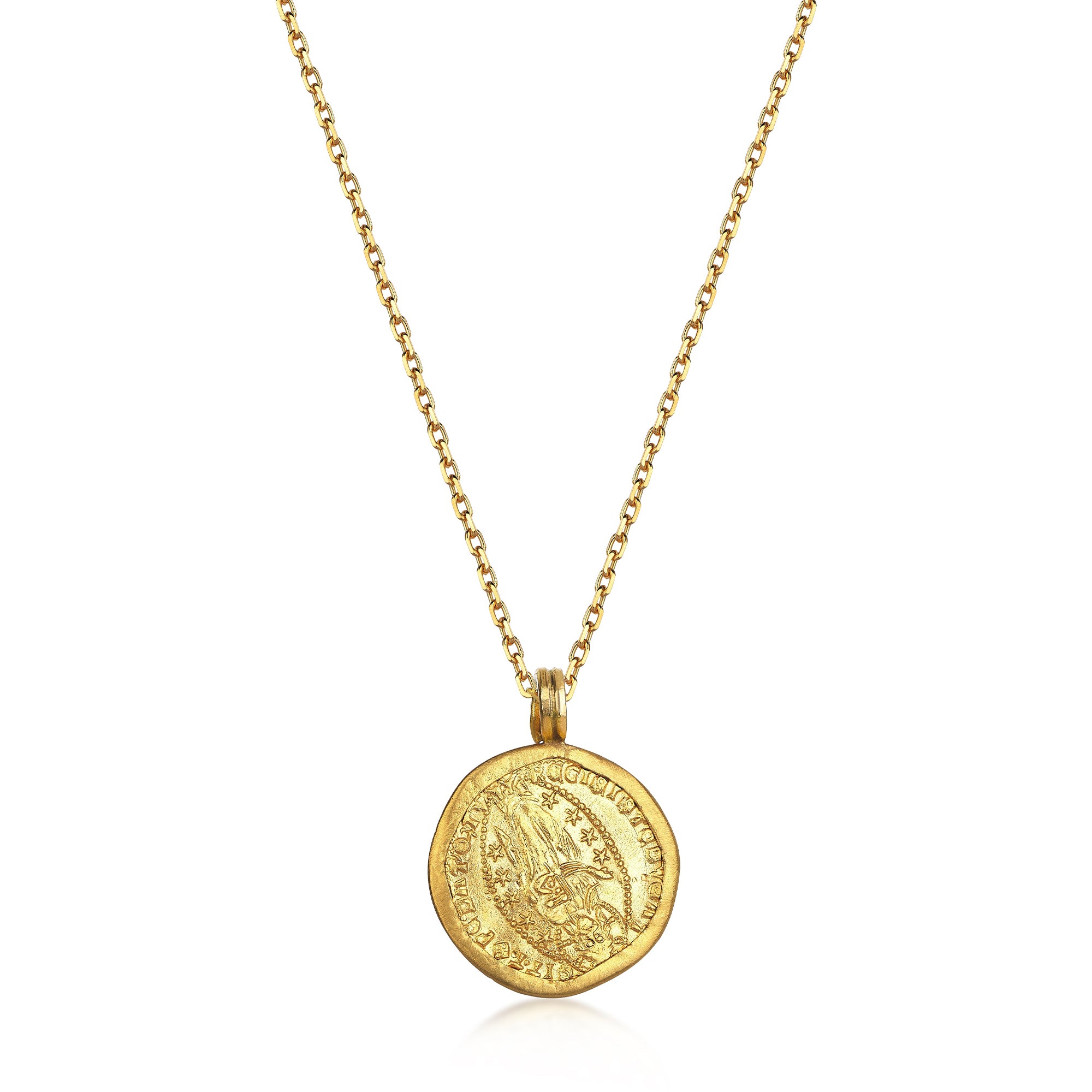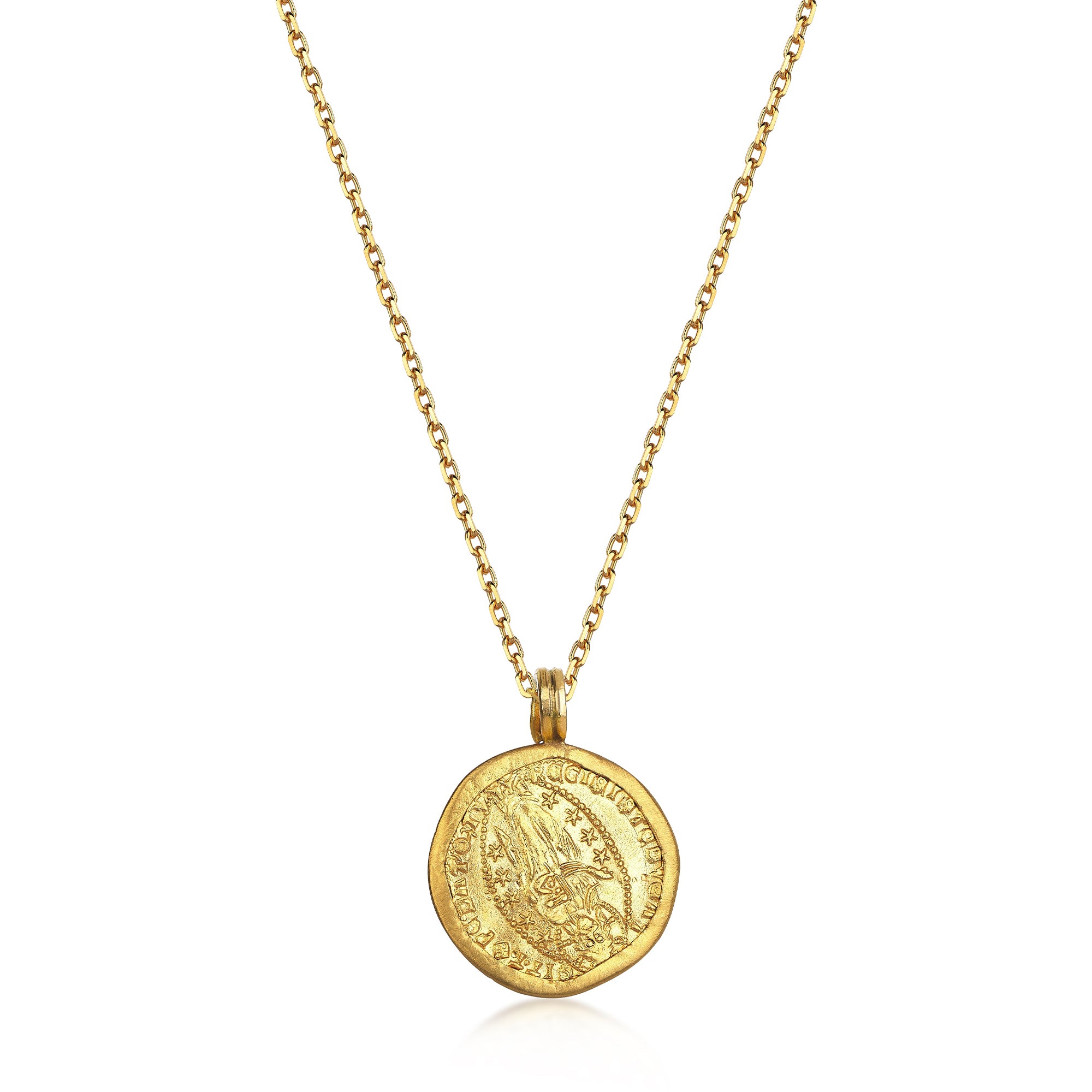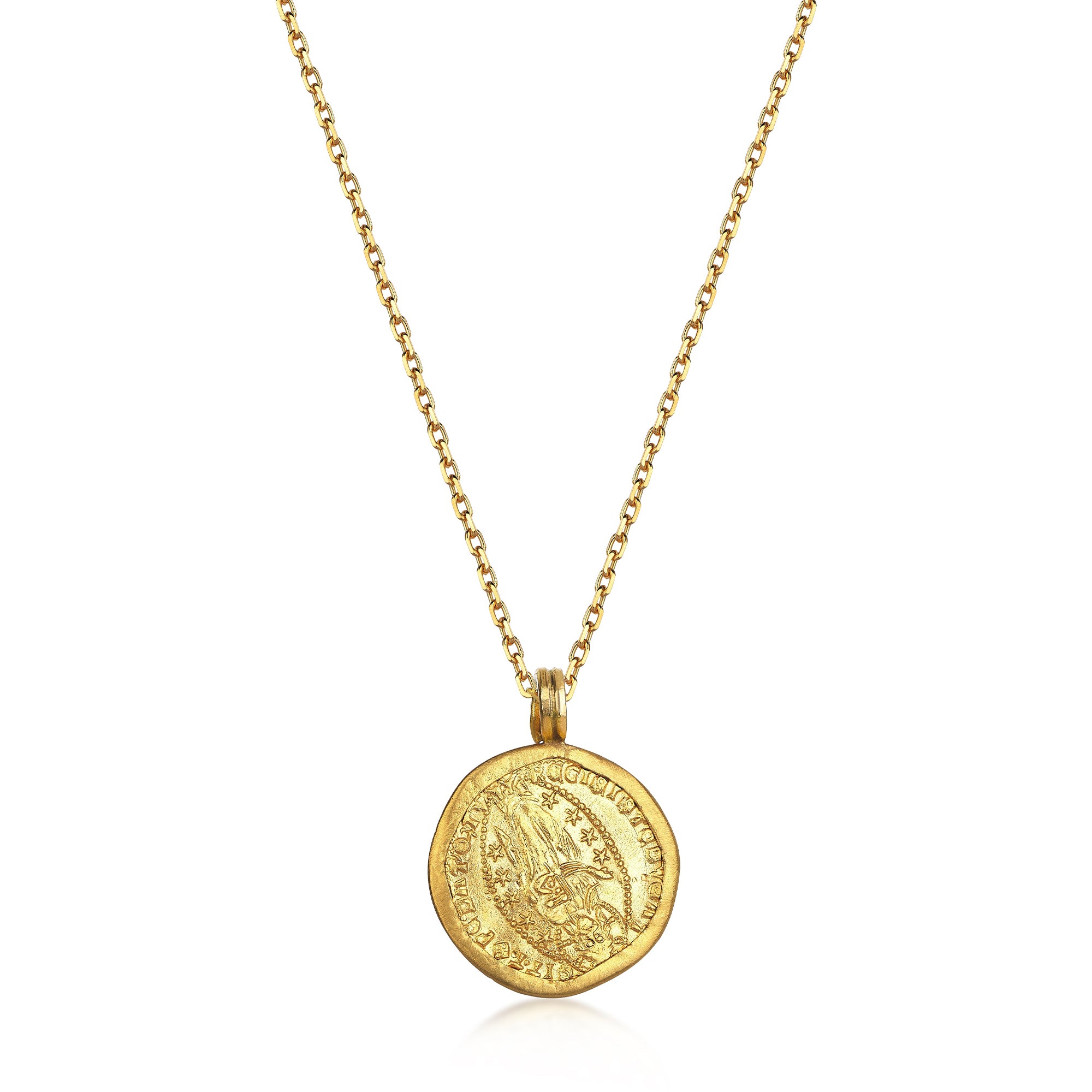 Materials: 24k solid gold. Genuine ancient coin.
Crusader States, Chios (Genoese Maona) AV Ducato. Filippo Maria Visconti. Dating to approximately 1421-1436. D MЄDIOLΛN' S PЄTRVS, St. Pietro standing to right, holding gospels and presenting banner to Doge kneeling to left. Christ standing facing, raising hand in benediction and holding Gospels, surrounded by mandorla containing nine stars.
Every Rafael Indiana product is handcrafted by artisans in Istanbul's Grand Bazaar, from wax making each piece unique. We believe it gives the product its authentic ancient beauty. Every design comes with a unique story.
This product has limited units available. If you can't find your size or your desired item is out of stock, contact us. Please allow 1 or 2 weeks for resizing.
Due to the handmade nature of our products, there may be slight variations in color and craftmanship.